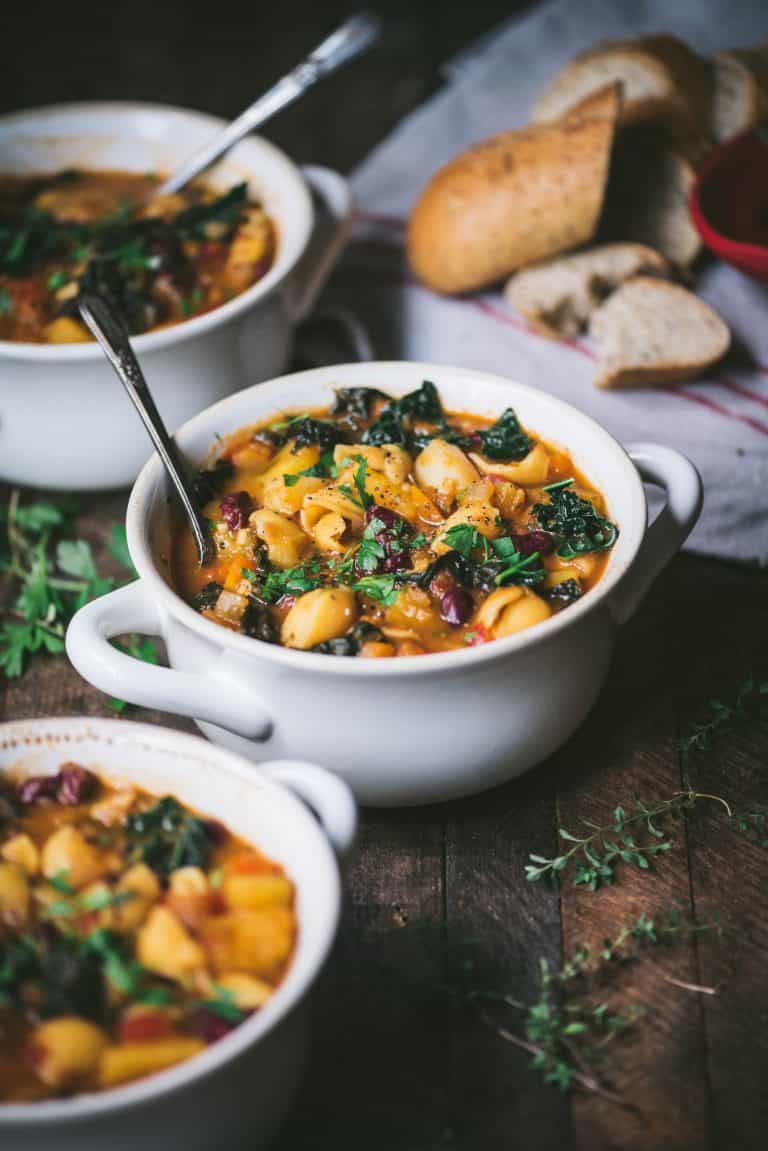 Last month, we had the opportunity to visit Cascadian Farm's home farm in Skagit County, Washington (about two hours outside of Seattle), and it was truly fantastic from start to finish. We learned so much about sustainable, organic farming, how Cascadian Farm became one of the pioneer organic farming companies in the US, and enjoyed some amazing company and delicious food (and wine!). Huge thanks to Cascadian Farm and The Feedfeed for putting on such an amazing trip. Below, we're sharing some of the highlights from our trip, as well as a recipe for Fall Vegetable Minestrone, made with Cascadian Farm Organic Mirepoix Blend!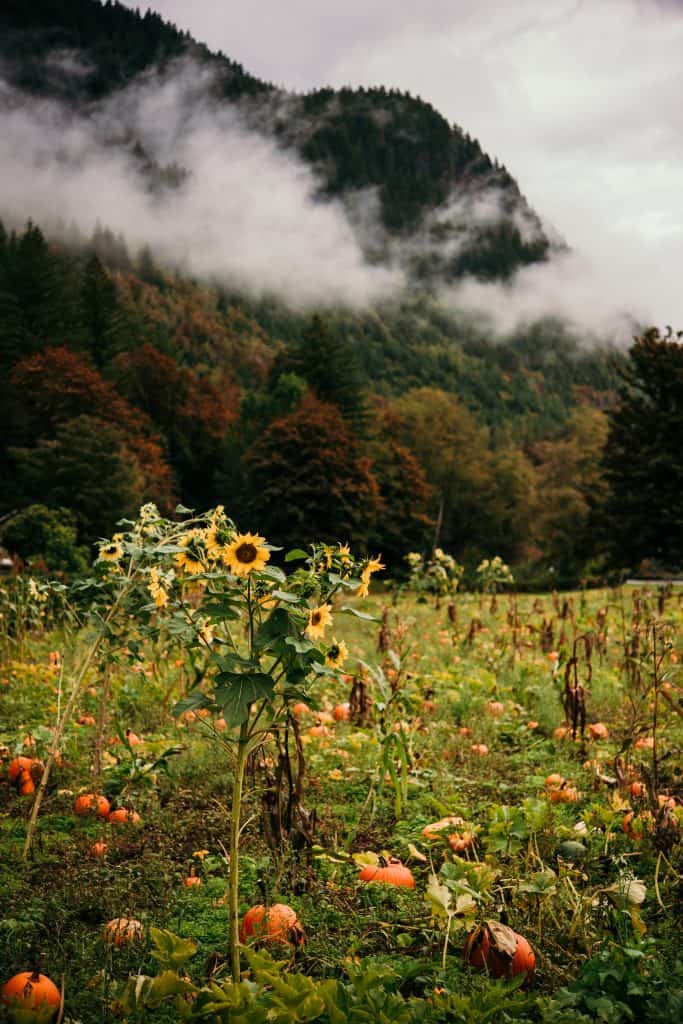 We began the day by trekking by bus from Seattle to the Skagit Valley – as we've never visited the Pacific Northwest, we were absolutely captivated by the landscape and scenery (most definitely planning a return trip!). We were greeted at the farm with a beautiful breakfast spread, gorgeous views, and a pair of red Hunter boots to keep our feet protected from the quintessential PNW rain.
The farm tour was fascinating and incredibly informative – we're grateful to the Cascadian Farm team for taking the time to educate us about not only the benefits of organic farming, but also the steps they're taking to move towards regenerative agriculture (explained below), and the (many) difficulties that come with these practices.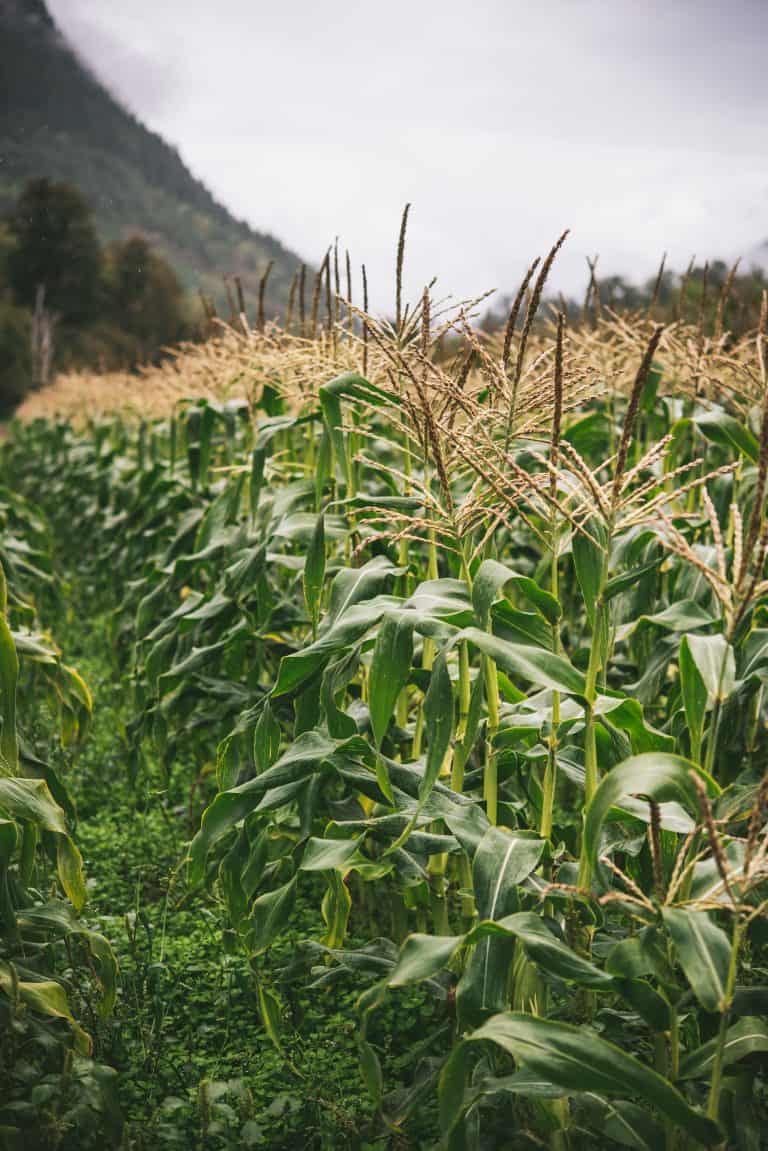 Regenerative agriculture, as explained by the Cascadian Farm team, includes not only sustainable farming practices, but also an effort to increase biodiversity, improve ecosystems, and strengthen farming communities. Essentially, it's a very holistic approach to farming that aims to reverse some of the damage that has been done to soil and climate health, all without the use of any artificial pesticides or unsustainable practices. It's important for us, as consumers, to understand, and it's our duty to support business (both local and national) that are doing their best to improve our ecosystem, not just sustain it (or worse, cause harm!).
Some of the most important organic farming practices include crop rotation, cover crops, composting, and protecting bees. Crop rotation is vital for both the crop itself and the soil in which it grows. Annual crops must be rotated between growing fields in order to thrive in the best possible soil climate – this takes an incredible amount of planning and coordination to achieve, but it's one of the ways organic farms are able to avoid the use of harmful pesticides.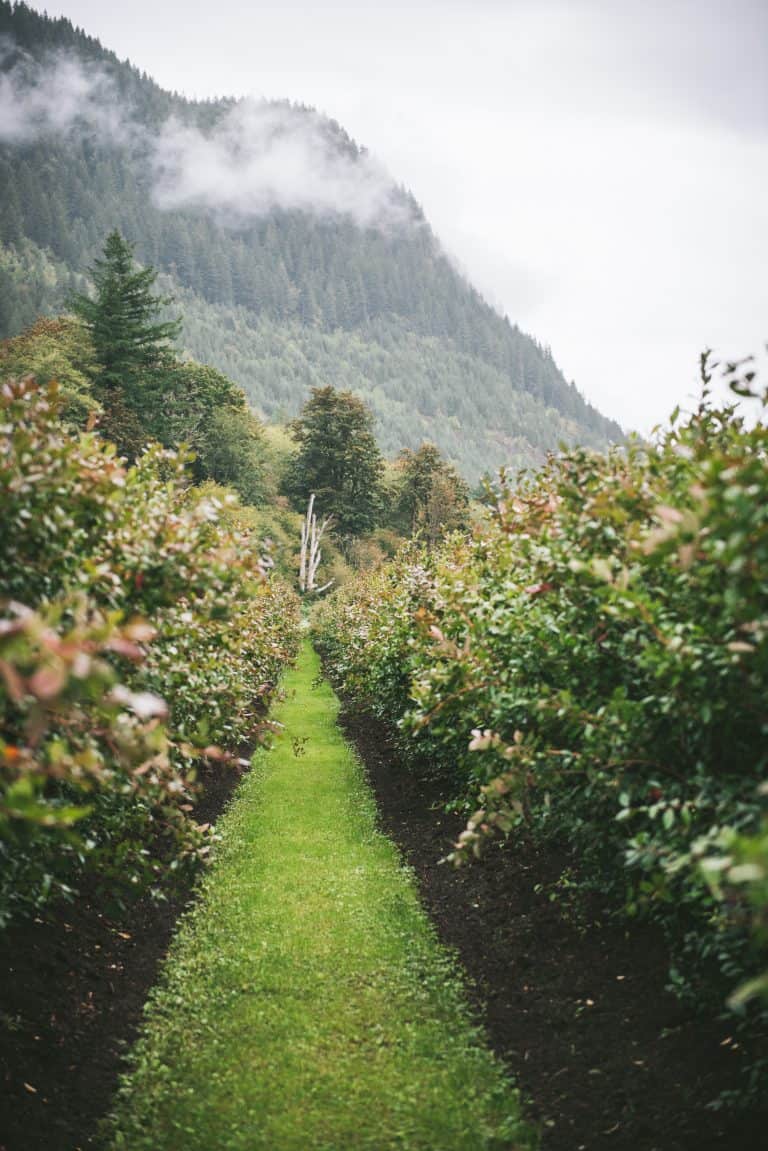 Cover crops are (as the name implies) crops that protect soil from harmful weeds and erosion, while also enriching the health of the soil. Though these crops are not typically grown for consumption, they play an important part in the protection of soil. Compost – decayed organic material that often consists of grass and plant clippings, organic waste, and sawdust – produces a nutrient-rich material that contributes to soil health.
The protection of bees is one of the most important parts of organic and regenerative farming. Bees pollinate the crops that we consume, and without them, we would be in serious trouble. In fact, bee populations are disappearing at an alarmingly high rate, so it's more important than ever to do what we can to preserve and foster their existence. One of the best ways we can help is by planting wildflowers in our own backyards – it's essential that these wildflowers are native to the areas in which we live, so we urge you to do some research before planting! There are tons of online resources to learn more – Bee Friendlier, specifically, is a great site curated by Cascadian Farm!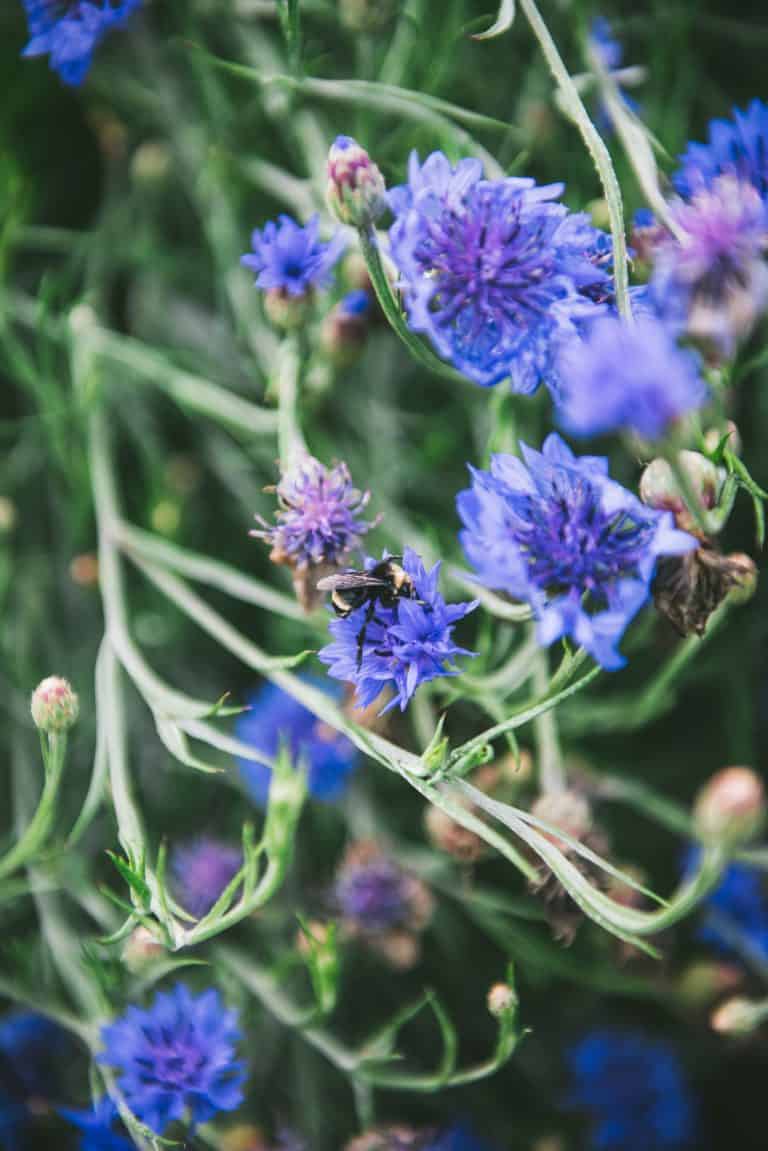 We've always preferred eating organic as much as possible for our own health, but now that we've learned so much about organic farming, we plan to support organic farming as much as possible to do our part in helping the environment, and we encourage you to do the same!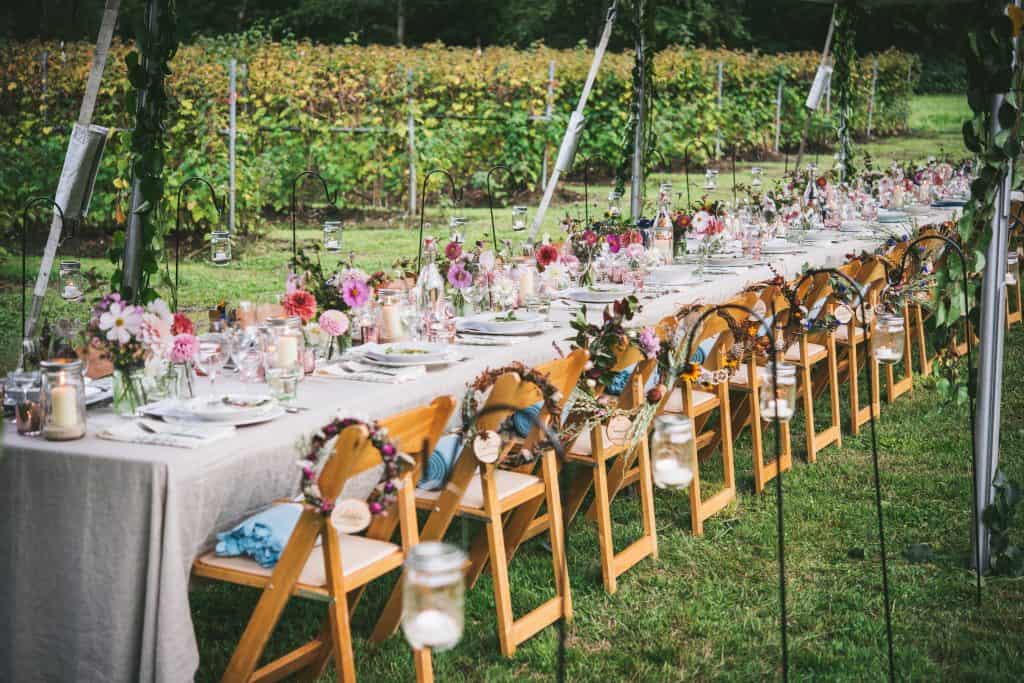 Apart from our fantastic farm tour, we also enjoyed a lot of delicious food, wine, and great company. Thank you so much to Cascadian Farm and Feedfeed for a memorable trip!
Now onto the recipe…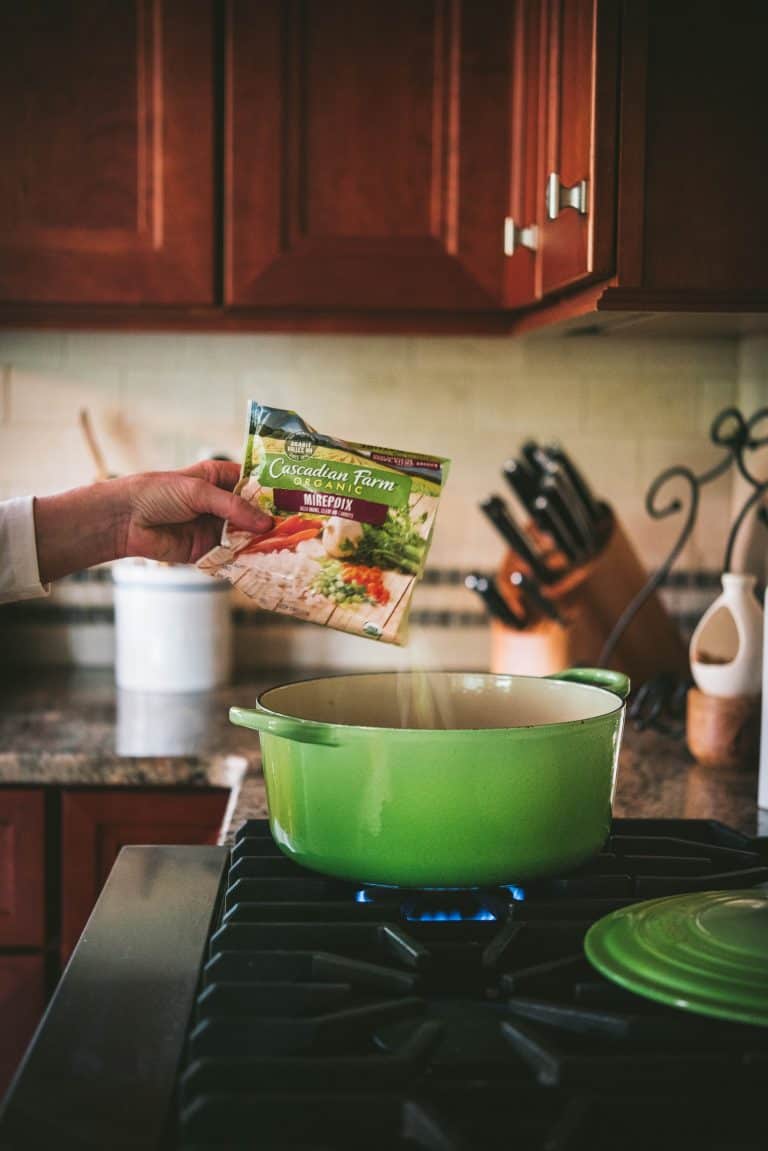 We're constantly looking for ways to get dinner on the table a bit quicker after a long day without sacrificing flavor; this Fall Minestrone Soup starts with Cascadian Farm Organic Mirepoix blend, so we can skip the prep and get right down to business! This hearty soup is packed with fresh veggies and herbs, including butternut squash, yellow squash, potatoes, kale, and kidney beans for a bit of protein. Enjoy!
Print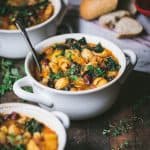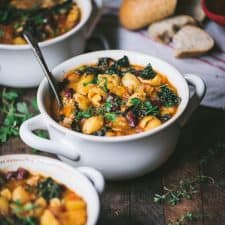 Fall Vegetable Minestrone
Author:

Prep Time:

15 minutes

Cook Time:

1 hour

Total Time:

1 hour 15 minutes

Yield: Serves

6

1

x
Category:

Soup

Method:

Stovetop
---
Description
Cascadian Farm Organic Mirepoix Blend gets this recipe off to a great start! Perfect for a chilly fall or winter weeknight dinner.
---
Scale
Ingredients
2 tbsp

olive oil

1

bag (10 oz) Cascadian Farm Organic Mirepoix Blend

1 tbsp

minced garlic

2 cup

s butternut or acorn squash, peeled and diced

1 cup

yellow squash or zucchini

2 cup

s Yukon Gold potatoes, diced

6 cup

s vegetable broth

1

can (15 oz) fire roasted diced tomatoes

1 tbsp

tomato paste

¼ cup

fresh parsley, chopped

1 tbsp

fresh sage, chopped

1 tbsp

fresh thyme, chopped

3

sprigs rosemary, finely chopped

1 tsp

salt

¼ tsp

pepper

¼ tsp

red pepper flakes

1

can (15 oz) kidney beans

4 cup

s chopped lacinato kale

1

box (8oz) gluten free pasta shells, cooked according to package directions
---
Instructions
Heat a large stock pot to medium and add olive oil. When heated, add entire bag of Cascadian Farm Organic Mirepoix mix. Stir and sauté until softened, about 5 minutes.
Add minced garlic, stir and cook for 2 minutes.
Add diced squash and potatoes, stir and cook for a minute or two. Add tomato pasta and tomatoes, stir to coat. Add all vegetable broth, salt, pepper and herbs and bring to a boil. Reduce heat, cover and let simmer about 40 minutes, or until vegetables are mostly softened.
Add drained and rinsed kidney beans and kale. Stir and let simmer for additional 10-15 minutes. Add cooked pasta before serving. Enjoy!
---
Notes
You can use pretty much any squash you can find!