Hi! Welcome to our Crowded Kitchen.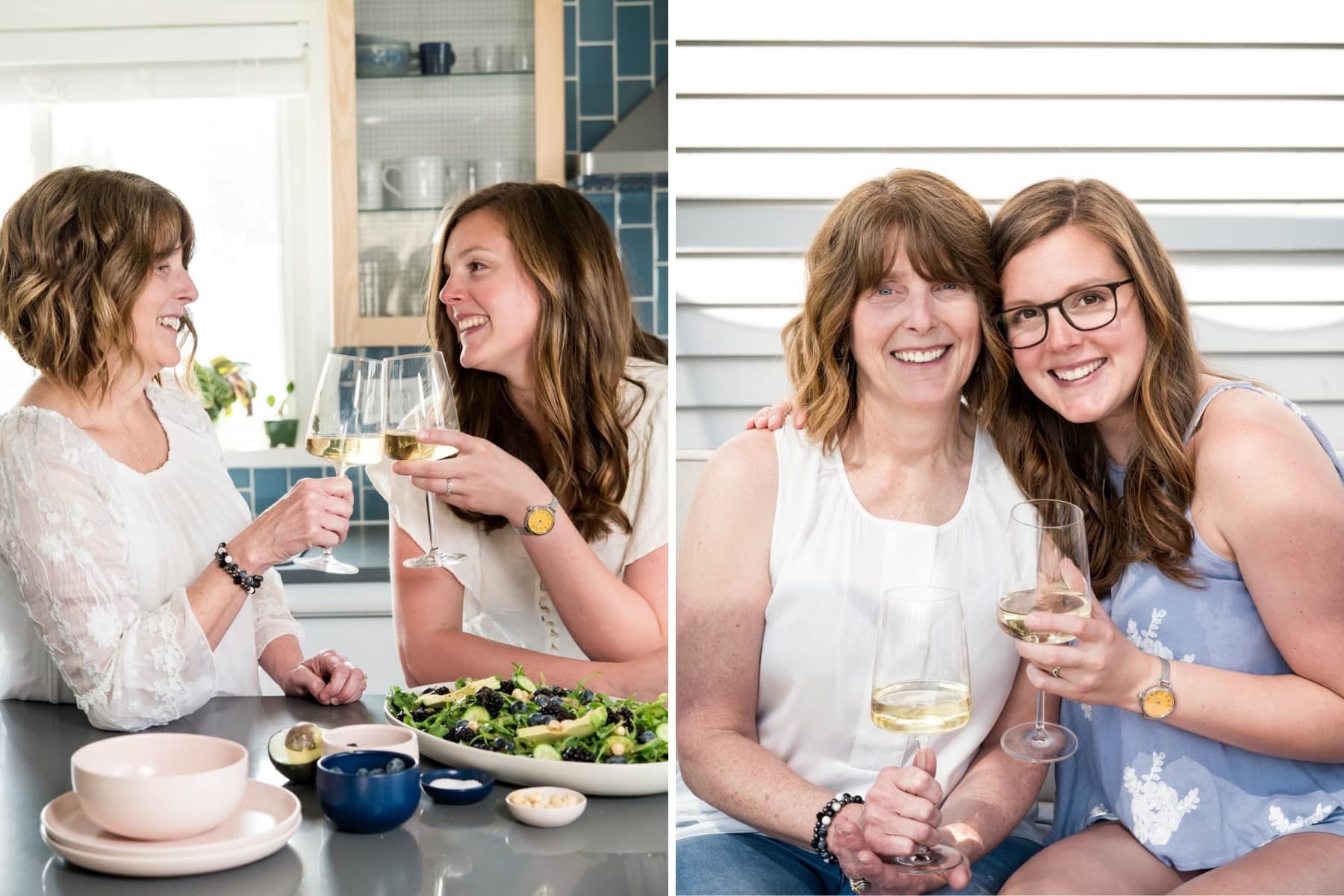 We're Lexi and Beth, a mother-daughter team.
The plant-based recipes you'll find here are inspired by seasonal ingredients, travel, and our family. We love cooking with nutritious, whole foods and putting a vegan twist on traditional recipes that you know and love.
There's a little something for everyone here! We hope our recipes inspire you and your family to try something new and embrace plant-based eating as part of a balanced diet.
How we got started
In November 2017, we decided to launch Crowded Kitchen after over two years of sharing our photography and plant-based recipes on Instagram. Over the last few years, Crowded Kitchen has grown into a full-time business that we're lucky enough to work on together!
Our family is close-knit and there's nothing we love more than a delicious, collaborative family meal, hence the origin of "Crowded Kitchen".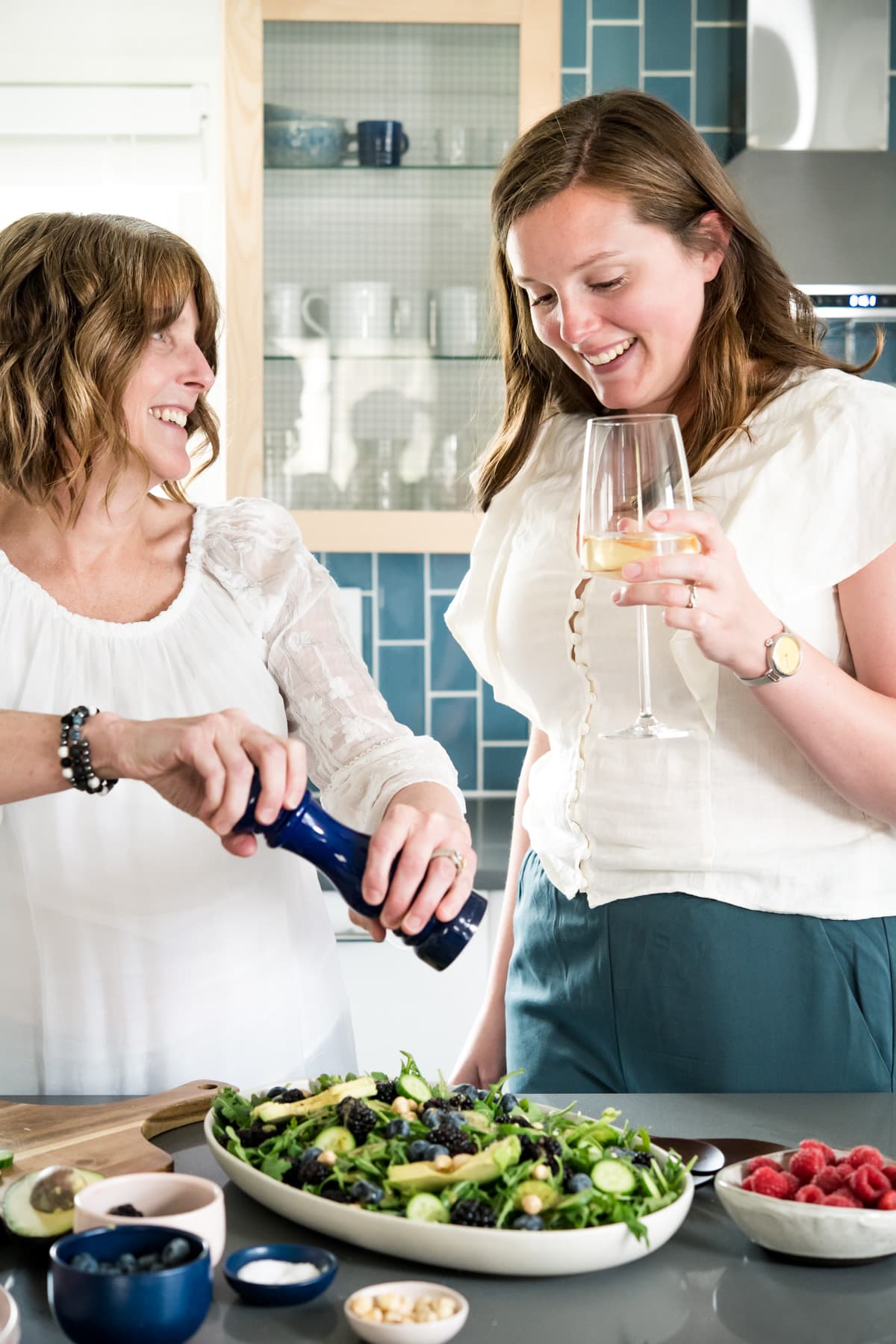 One of our main goals in sharing recipes here is to reflect how our family comes together around the dinner table, despite multiple dietary requirements and preferences. We know that our situation is not unique, with some family members being vegan, gluten free, vegetarian, nut free and more.
We strive to make our recipes inclusive to all diets, but still taste absolutely delicious! We never sacrifice flavor and spend countless hours testing and retesting recipes to make sure they'll work for your family, too.
We work best as a team, with my mom (Beth) covering all of our recipe development, while I (Lexi) style, photograph and bring the recipes to life here on the blog.
We both live in southeast Michigan and spend several days a week together, making a huge mess of our kitchen and studio and sampling a whole lot of delicious food in the process.
Although nearly all of our recipes are plant-based, we try to provide plenty of ideas on how you can make the recipe work for your family, with various substitutions and additions.
We particularly love sharing quick, easy, yet flavorful and memorable weeknight dinner recipes, but we also share a whole lots of delicious desserts, cocktails and holiday recipes, too! In short, we're definitely not picky at all, and we very much believe in balance, moderation and quality when it comes to food.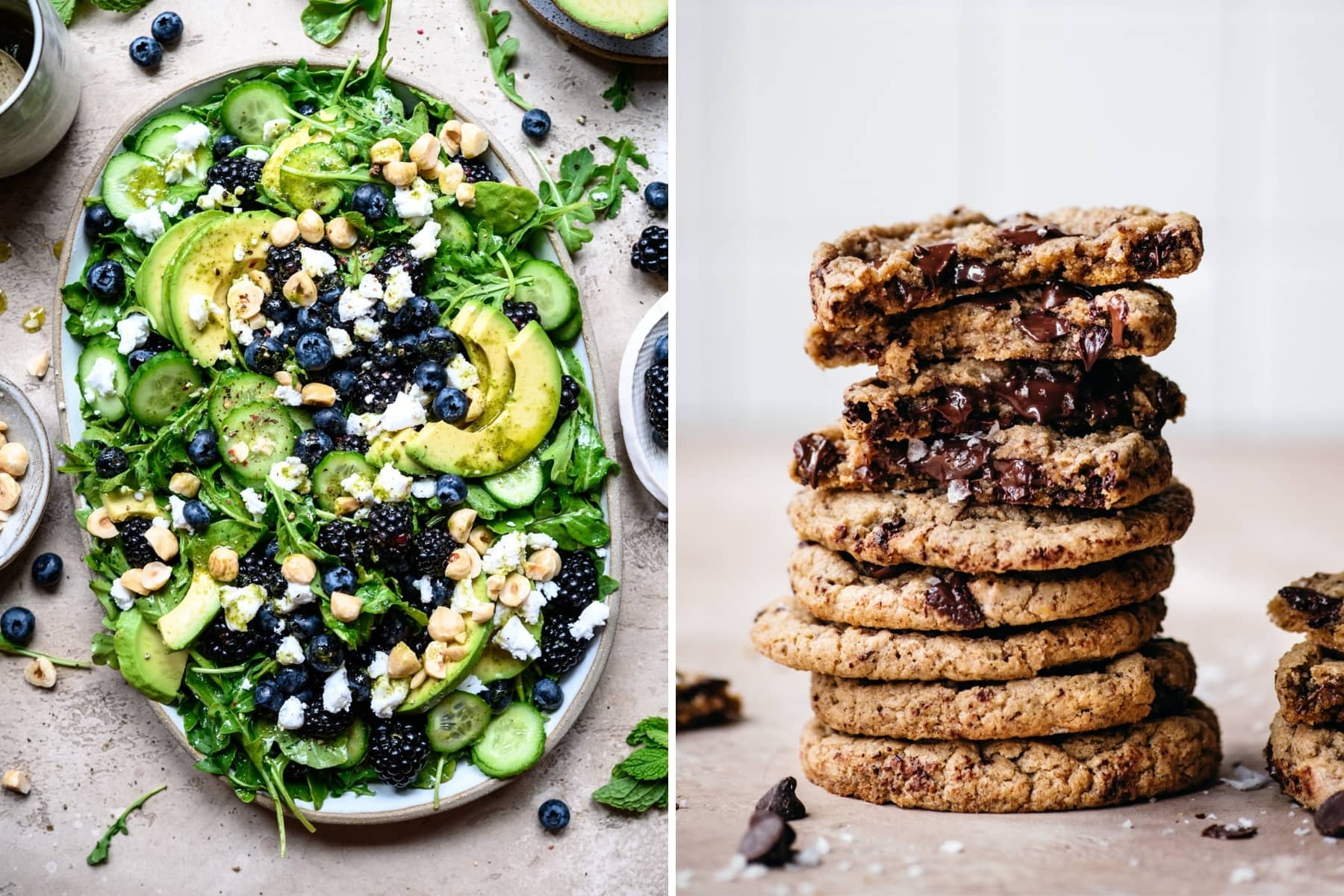 The key to a balanced diet is a salad in one hand and cookies in the other...right?!
We're so glad you're here! If you have questions about a recipe, ideas for an upcoming post, or just want to say hi, please feel free to reach out on Instagram, Facebook or by email at any time.
If you're just getting started with plant-based eating, sign up for our weekly meal plan for fresh recipes delivered straight to your inbox every Sunday!
Meet Lexi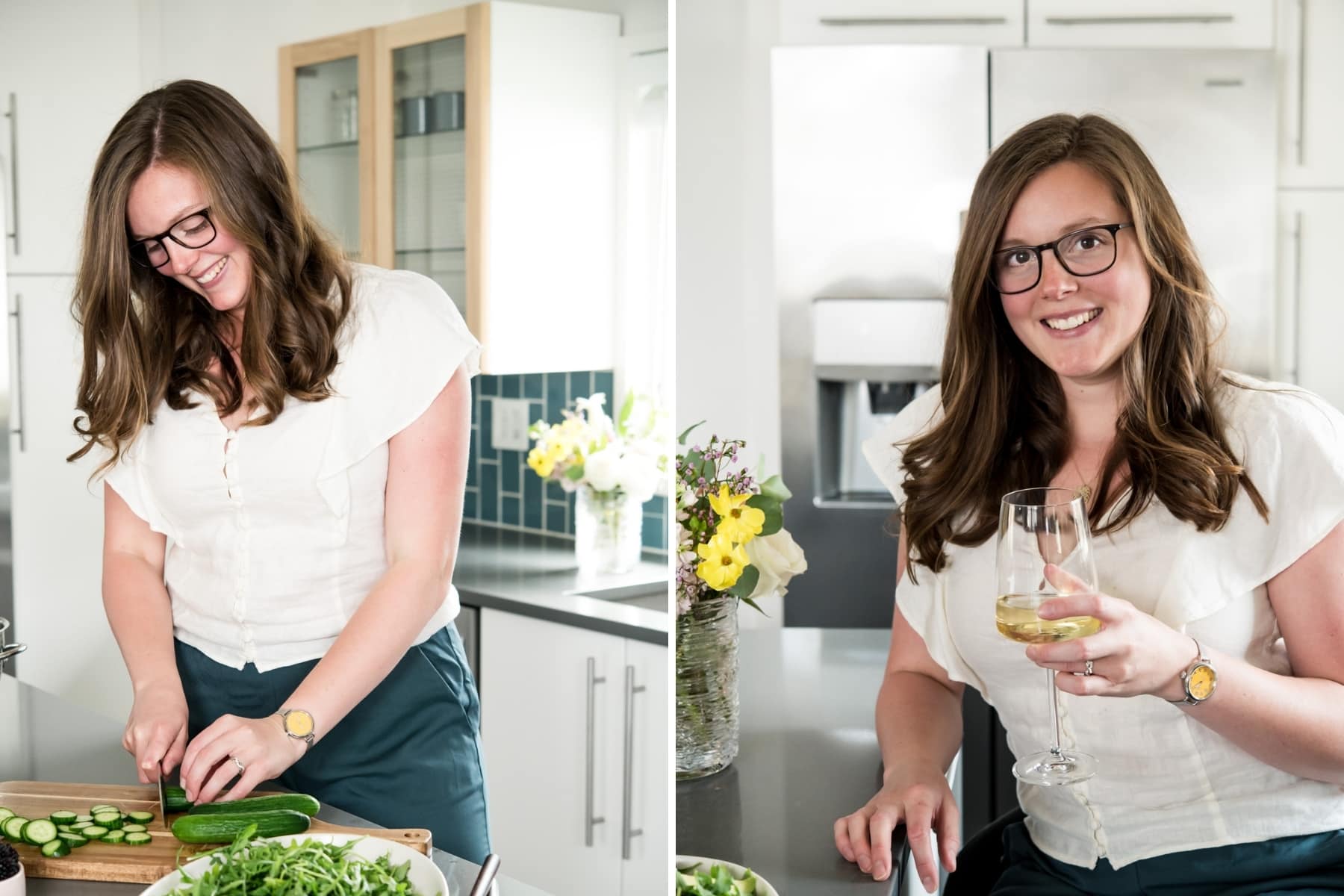 Hey there! I'm Lexi, and I'm SO thrilled you're here. I live in metro Detroit with my husband, Brent, and my wonderful little pup, Cody.
I graduated from Amherst College in 2016 with a degree in English literature. I've always loved being creative and independent, so I feel very lucky to have built a career where I can channel my energy into my passions and work from home in pajamas all day.
Here are a few fun facts about me:
I genuinely love running! I was a competitive track & field and cross country athlete from childhood all the way through the end of college, so it's a huge part of my life and my favorite way to recharge my creative battery.
I'm a huge bookworm and have been known to voraciously read 350+ page novels in just a few hours.
I'm a self-taught food stylist and photographer and get most of my inspiration by studying various forms of art, my favorite photographers, and obsessively reading food-related magazines. (You can check out my portfolio here for more work that's not on the blog!)
I LOVE traveling, learning about new cultures and of course, trying new food. My husband and I have a never-ending travel bucket list. We're currently learning to speak Italian and hoping to take several longer trips there in the next few years.
My top three favorite recipes on the blog: Lemon Rice Soup, Greek Chickpea Salad and the BEST Vegan Chocolate Cake.
Meet Beth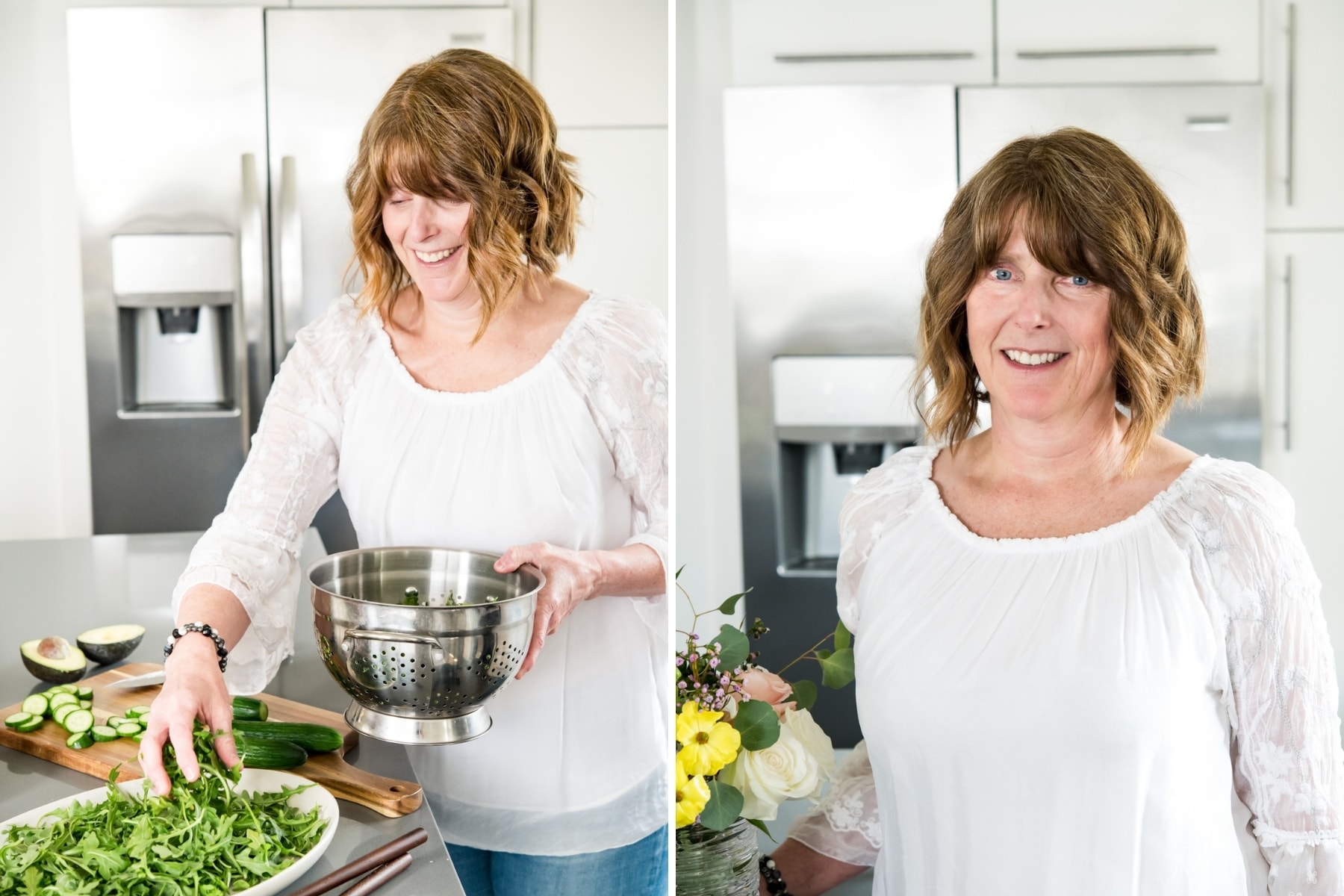 Hi, everyone! I'm Beth, the other co-founder of Crowded Kitchen and mother to Lexi.
I've lived in Michigan all but 3 years of my life since I was 5 years old (I was actually born in the Philippines, but that's a story for another day!). I live with my wonderful husband of over 30 years, Todd, and my crazy 3-year old labrador retriever, Oliver, who often tries to "sample" our recipes. We have three amazing children, now 30, 27 (Lexi) and 23.
Here are a few fun facts about me:
A high school running career led me to Miami University of Ohio, where I pursued a degree in Secondary Education with history as my focus, and later obtained a degree to teach preschool as well.
Before Crowded Kitchen, I was a high school Cross Country & Track and Field Coach for several years. I had the amazing experience of coaching all three of my children and was so privileged to share in such an important part of their adolescent lives.
Starting in 2002, my husband and I decided to host foreign exchange students, and over the course of ten years, we hosted eight lovely women from different countries around the world. They each lived with us for a year and have become a true part of our family.
My passions include family time, volunteering, traveling (especially to Disney), photography, exercising, and reading.
My top three favorite recipes on the blog: my grandma's Mac and Cheese (made vegan!), Vanilla Funfetti Cake and Sesame Chickpea Salad.