Hi! Welcome to our Crowded Kitchen.
We're Lexi and Beth, a mother-daughter team from southeast Michigan. In November 2017, we decided to launch Crowded Kitchen after over two years of sharing our photography and plant-based recipes on Instagram. Over the last two years, Crowded Kitchen has grown into a full-time business that we're lucky enough to work on together.
Why is our kitchen so crowded, you ask?
In our house, nearly every task we conquer is a team effort, whether it's washing dishes, putting up a Griswold-worthy display of Christmas lights every December, or cooking a Sunday dinner for ourselves and the other ten people that inevitably show up. Crowded Kitchen, too, was born out of team effort.
Our family is very close, so naturally we involve them in nearly every big decision we make. We wanted Crowded Kitchen to reflect our family and the difficulties we sometimes face when it comes to feeding a crowd with multiple dietary requirements. While we are both plant-based and gluten free, the rest of our family is not. One is experimenting with going vegetarian, another is allergic to all nuts, another recently decided to limit red meat, and everyone else has their own preferences and needs.
Over the last few years, we've realized that our family is not unique when it comes to having diverse diets, which is why we're doing our best to share recipes that everyone can enjoy. As our team grows (update: meet our newest team member Lizzy, below!), we hope to continue to share a wider variety of recipes so your family, too, can be crowded, happy, and full.
Meet Lexi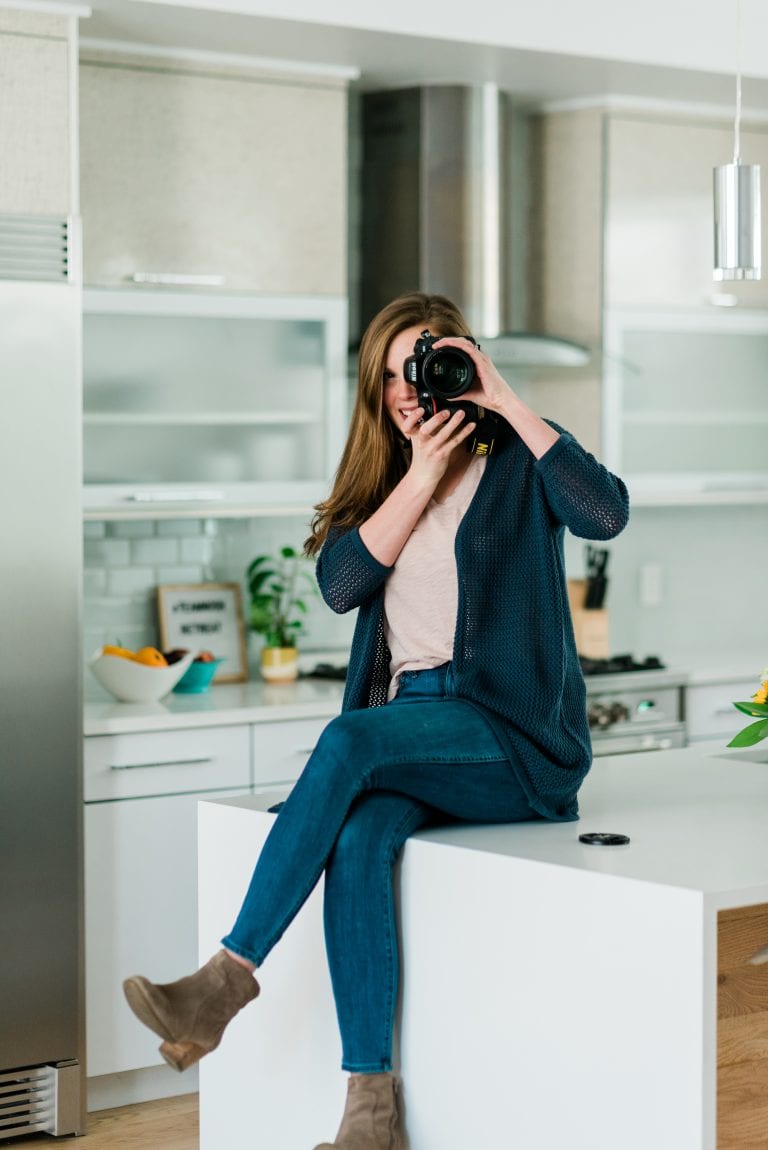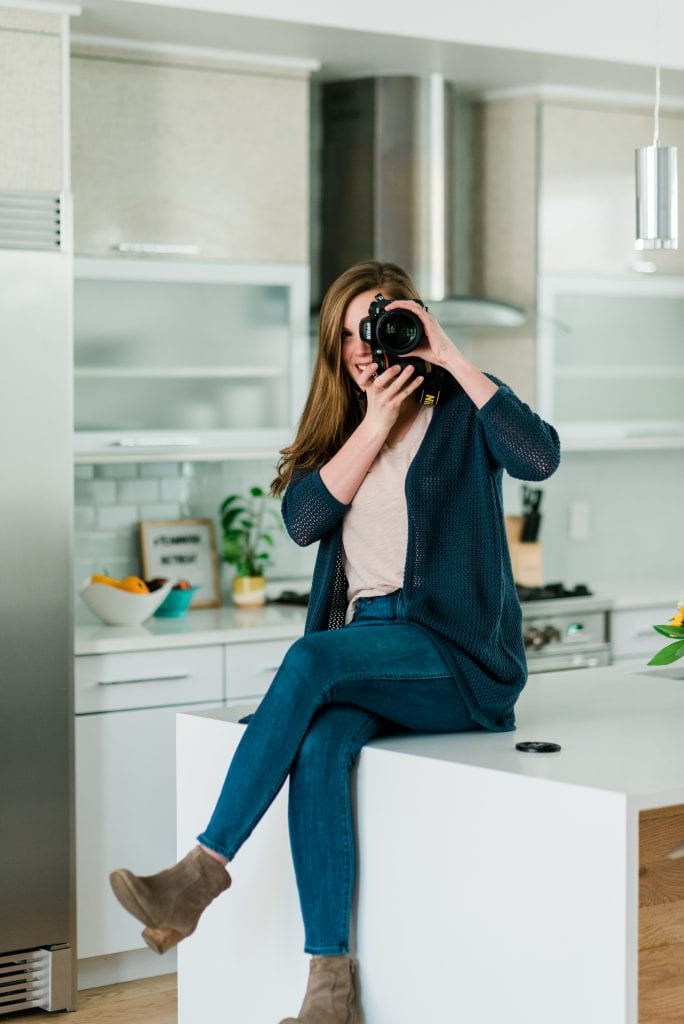 Hey there! I'm Lexi, co-founder of Crowded Kitchen.
Back in June of 2015, I started an Instagram account to document what I ate as a college athlete with a limited diet (gluten and dairy allergies). Soon after, my mom decided to help out, and together we've grown Crowded Kitchen into a full-time business, learning how to use our camera and how to create a website along the way.
After majoring in English at Amherst College, I worked for a food media company in New York for a year before taking a leap of faith and moving back to my hometown in Michigan to pursue full-time food blogging and food photography. As you can probably guess, it all worked out, and now I spend most of my days styling and photographing our recipes, writing copy (my parents are quite glad my English major is being put to good use!), and running the business.
My wonderful husband (Brent) and I got married in September 2018, and we spend a large majority of our free time hanging out with our child, AKA our 5 year-old Labrador Retriever, Cody. Other interests include running, being outside, traveling, reading, and re-watching/re-reading the entire Harry Potter series at least 2x/year.
Favorite foods: roasted potatoes (or, okay, french fries), tahini, and anything involving peanut butter and chocolate. Favorite travel destinations (so far): Ireland, Northern Italy and Peru!
Meet Beth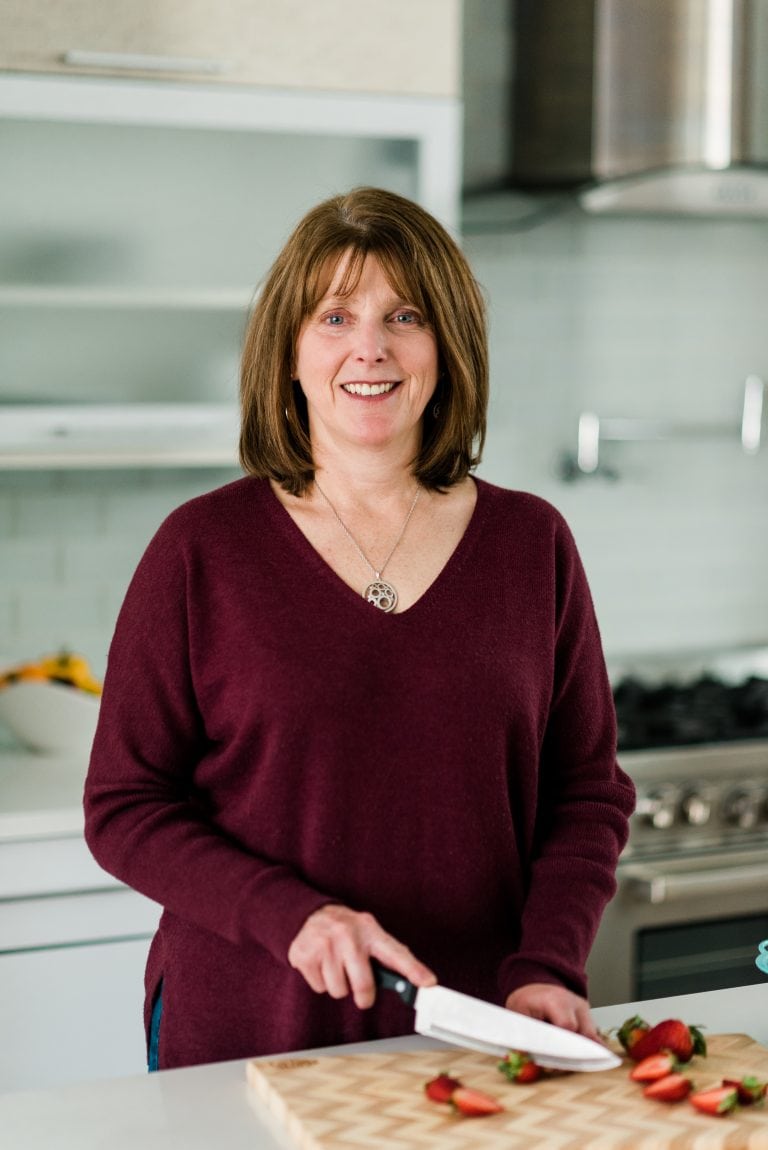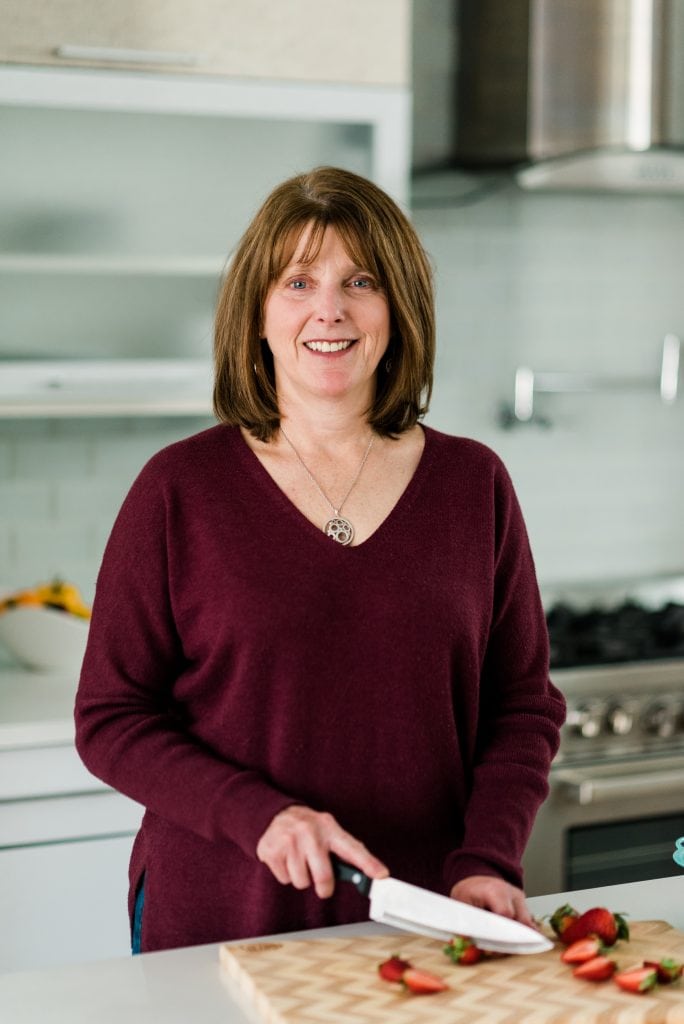 Hi, everyone! I'm Beth, the other co-founder of Crowded Kitchen and mother to Lexi.
I've lived in Michigan all but 3 years of my life since I was 5 years old (I was actually born in the Philippines, but that's a story for another day!). A high school running career led me to Miami University of Ohio, where I pursued a degree in Secondary Education with history as my focus, and later obtained a degree to teach preschool as well. Somehow along the way, I became a High School Cross Country and Track Coach and I had the amazing experience of coaching all three of my children and was so privileged to share in such an important part of their adolescent lives.
Lexi and I have always been a team, so it was very natural for us to start this business together. My role in Crowded Kitchen is largely in developing and testing all of the recipes on this blog, as well as sharing photography from our travels and planning and organizing our busy schedule. I've always had a passion for cooking and healthy eating, so most days it feels more like fun than work. We love sharing recipes that reflect our family, and we hope you enjoy them!
At the age of 22, I married my amazing husband, Todd, with whom I just celebrated 30 years of marriage. Together we have 3 amazing children, now 27, 24, and 20. My passions include family time, volunteering, traveling (especially to Disney), photography, exercising, and reading. I feel incredibly lucky that our family is very close and loves to spend time together just hanging out. I feel so privileged to share this amazing journey with my beautiful, smart, and talented daughter, Lexi!
Meet Lizzy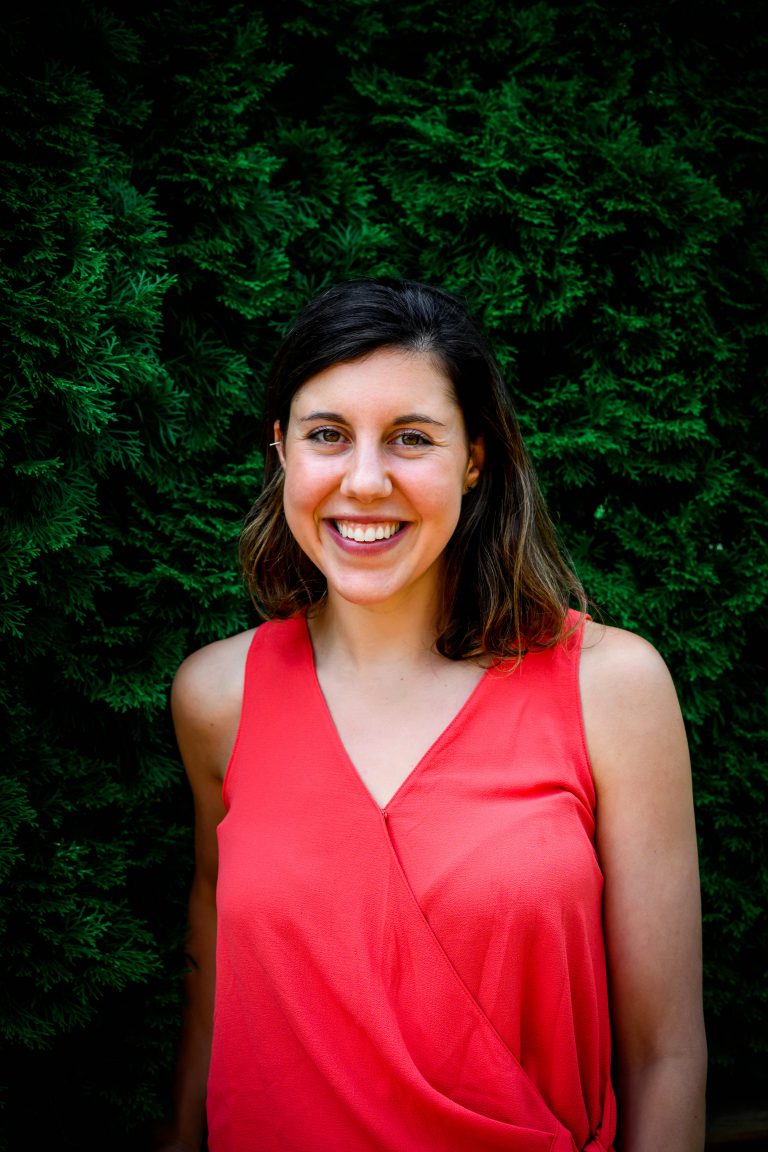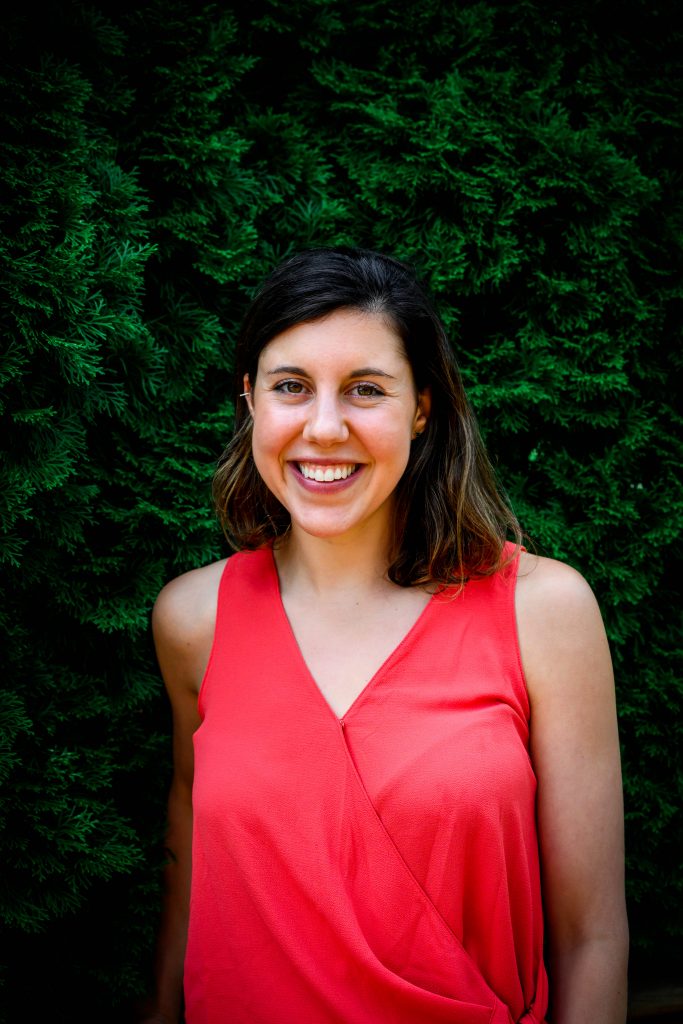 I'm Lizzy, keeping the kitchen extra-crowded as the non-Sinclair in the bunch. Also as a non-vegan who fully supports, and often practices, plant-based eating, I'll be bringing recipes that fit a new array of palates and preferences.
I met Lexi on the Amherst College cross-country team, where we bonded over a love of running, and more importantly, food. I also graduated with an English BA, and spent the next year teaching English as a Fulbright Fellow in rural Malaysia. For a full year, I lived and worked in a remote village of peninsular Malaysia called Raub, and taught at a secondary school there.
From Malaysia, I moved home to Boston. I first joined start-up developing a behavior change app to help people live healthier lives. I then moved to Purple Carrot, a vegan meal kit company, where I managed email marketing and edited the weekly recipe books. Spending all that time reading recipes and working in an office that doubled as a wonderfully fragrant and productive test kitchen, I decided that I wanted to orient my career more solidly towards food.
I was accepted to the Cambridge School of Culinary Arts' Professional Chef's program for the fall of 2019, and joined the Crowded Kitchen team full time in June. I bring my love for Southeast Asian cuisine, recipe writing experience and soon-to-be formal culinary education to the kitchen alongside Lexi and Beth's well-established cooking, writing and photography expertise.
Outside the kitchen, I'm often training for marathons or other endurance races (tune in on Thursday's for training updates), practicing wheel-throwing, reading, and looking for my next opportunity to travel. I'm always open to suggestions on that front, especially ones that include restaurant (read: ice cream) recs!