Good news, my friends! After testing somewhere around 50 gluten free/vegan waffle and pancake recipes, we've finally found one that a) doesn't taste like cardboard, b) doesn't have a gummy/gluey texture (if you've ever had a gf pancake or waffle, you probably know what we mean), and c) actually gets crispy!!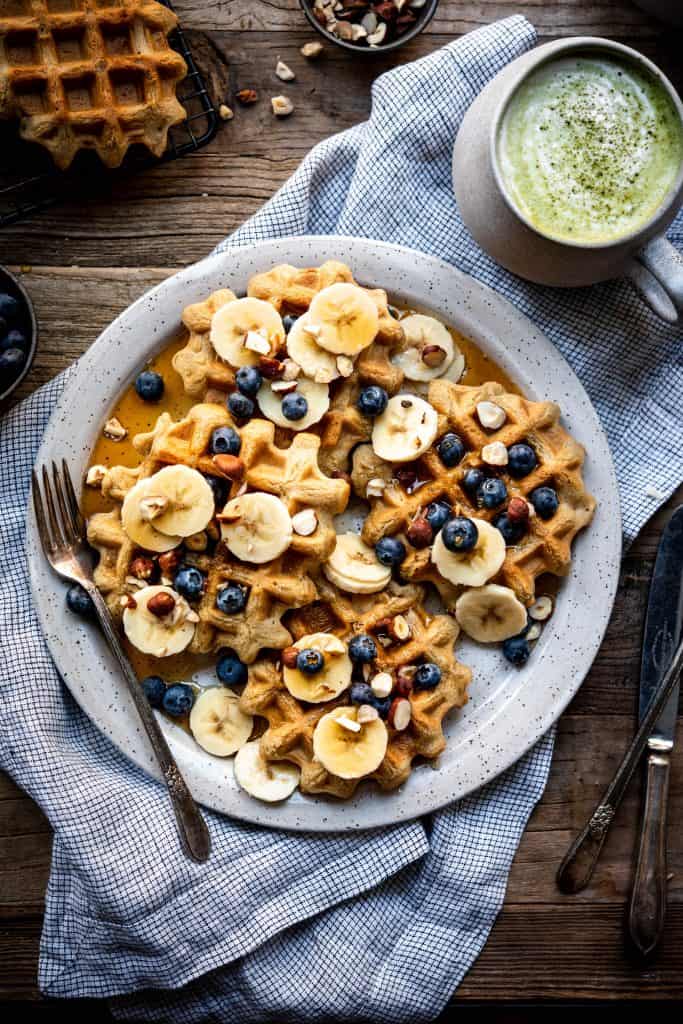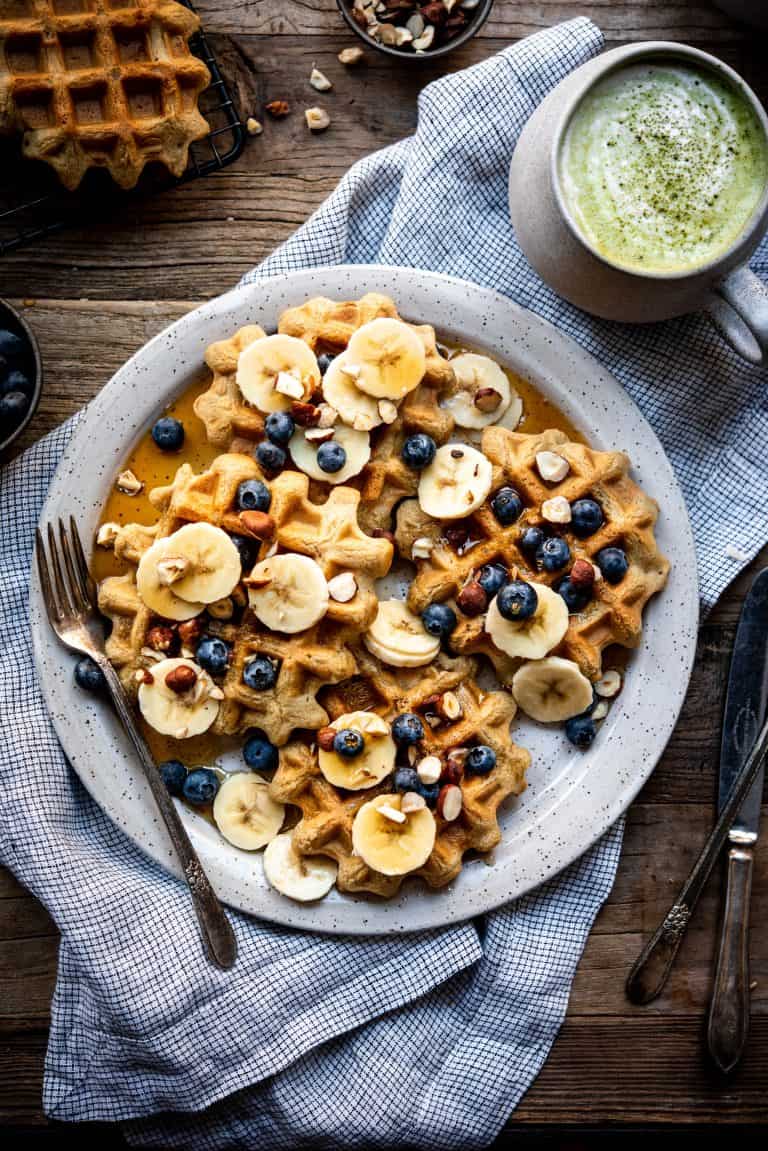 A lack of crispiness has always been my complaint with gluten free/vegan waffles – especially when doused in maple syrup, they're just soggy, chewy and altogether lackluster. What's the point of eating a waffle if it has the texture of a (bad) pancake?
There are two secrets to our recipe. The first is a homemade gluten free flour blend. We've tried just about every gluten free flour blend out there, and although some were certainly more successful than others, none worked very well for waffles. Our blend is a mix of white rice flour, brown rice flour, potato starch, tapioca starch and the key ingredient: powdered coconut or soy milk. All of these ingredients are readily available at most specialty stores, but it might be even easier to just order online in bulk. Powdered soy/coconut milk makes all the difference – especially in these waffles. We've seen gluten free flour blends that use real powdered milk, but obviously they're not vegan. We've yet to see one with a dairy free option – if you're aware of any, please let us know!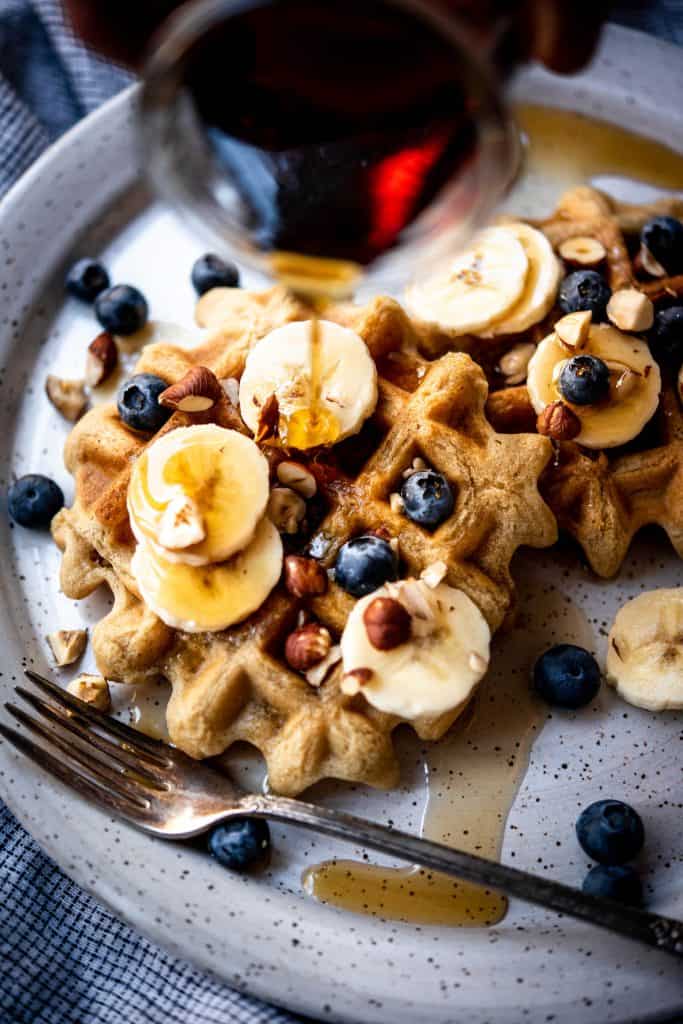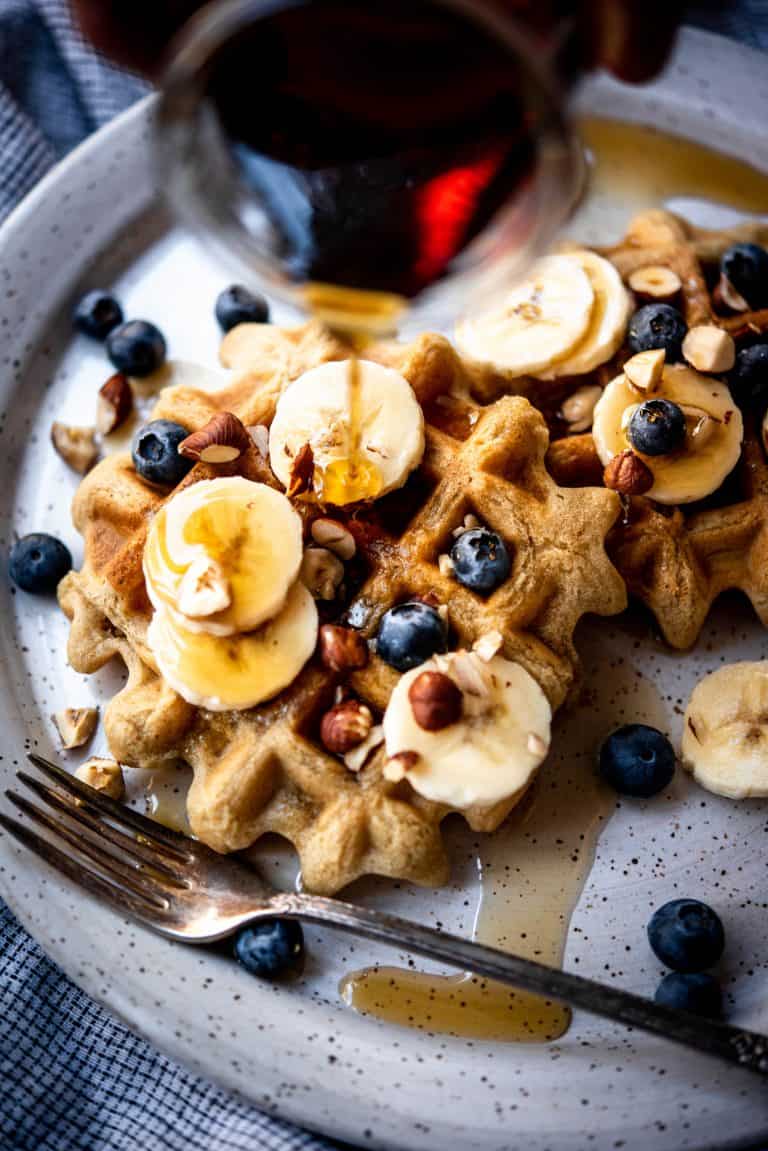 The second secret is our new favorite ingredient: aquafaba! Yep, the same chickpea liquid that makes this vegan chocolate mousse so unbelievably delicious. (Aquafaba is truly magical!) My grandmother's family recipe for waffles called for whipped egg whites to be gently folded in at the end, which makes for a light, fluffy batter. We figured aquafaba might accomplish the same thing in a vegan version, and we weren't disappointed! A stand mixer goes a loooong way in making perfect aquafaba with stiff peaks – it takes about 8-10 minutes on a high speed to get there. A quarter teaspoon of cream of tartar is another essential; it helps the aquafaba maintain a stable state.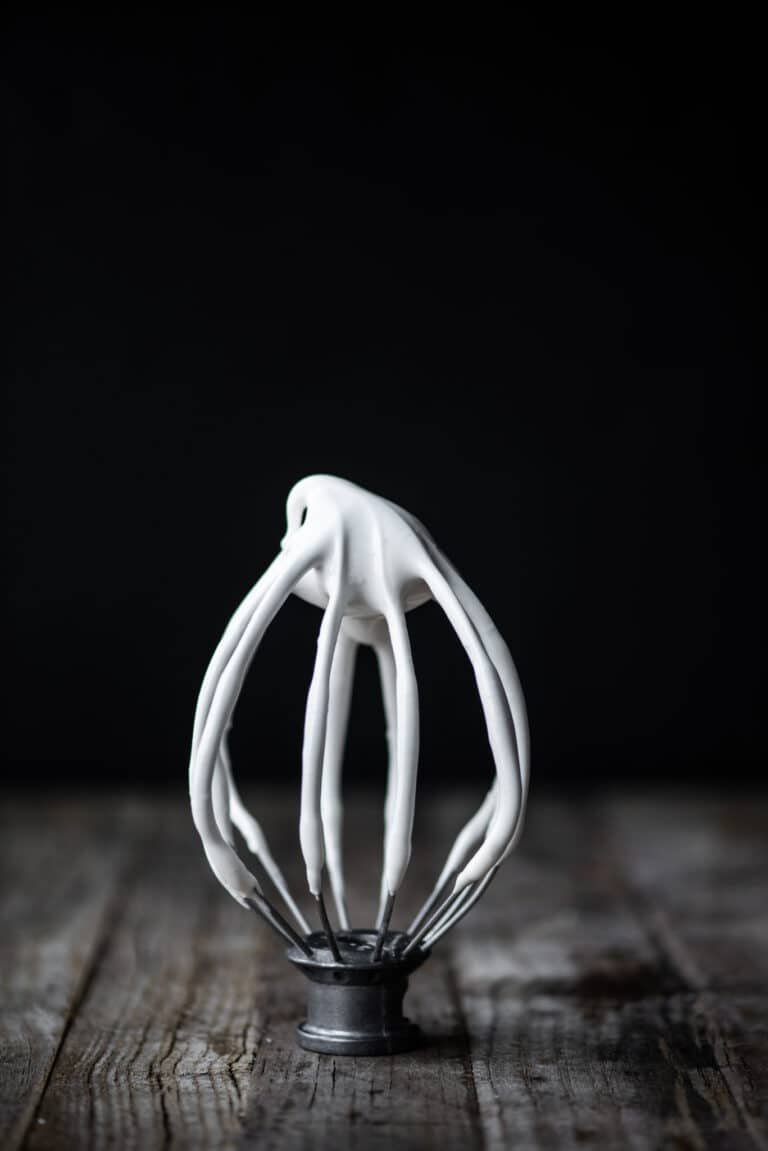 One more key to making these waffles the best you've ever had: don't overfill your waffle maker! The less batter, the better, otherwise they won't crisp up unless they're overcooked, which, as Alton Brown says, is not good eats.
Oh, actually, one more thing! (Sorry!) If you're making a large batch of these and not serving immediately, make sure to transfer the cooked waffles to a cooling rack instead of a flat, non-perforated tray, otherwise the steam will get trapped and make them soggy, which would be really disappointing after all of that effort.
Print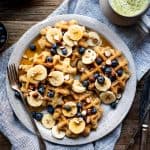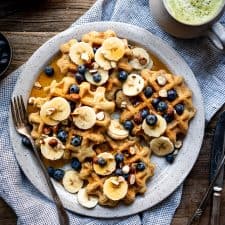 Crispy Gluten Free/Vegan Waffles
Author:

Prep Time:

15 minutes

Cook Time:

15 minutes

Total Time:

30 minutes

Yield:

4

servings

1

x
Category:

Breakfast
---
Description
Finally – a gluten free and vegan waffle recipe that has a crispy exterior and soft, fluffy interior! The two secrets: a homemade gluten free flour blend and aquafaba.
---
Scale
Ingredients
Homemade all purpose gluten free flour blend:
12 oz

white rice flour

4 oz

brown rice flour

3 oz

potato starch

1 1/2 oz

tapioca starch

2 tbsp

powdered coconut or soy milk
Waffles:
Aquafaba drained from one 15 oz can of chickpeas

1/4 tsp

cream of tartar

1 cup

homemade gluten free flour blend

1/3 cup

oat flour

1/4 cup

almond flour

1 1/2 tbsp

cane sugar

1/2 tsp

salt

1/2 tsp

baking powder

1/4 tsp

baking soda

1/4 tsp

xanthan gum

1

1/ cup dairy free milk

3 tbsp

melted dairy free butter

1/2 tbsp

vanilla extract
---
Instructions
Flour blend:
Whisk all ingredients well and store in an air-tight container.
Waffles:
Heat waffle maker to medium-high.
Drain the liquid from a can of chickpeas into the bowl of your stand mixer (or a regular mixing bowl if you're using a hand mixer). Save the chickpeas for making hummus, roasted chickpeas, or anything else you use chickpeas for!
Add cream of tartar, then turn on mixer at medium-high and whip for 8-10 minutes, until aquafaba forms stiff peaks.
Meanwhile, whisk together gluten free flour, oat flour, almond flour, sugar, salt, baking powder, baking soda and xanthan gum.
In a separate bowl, whisk together milk, butter and vanilla. Pour wet ingredients into dry and whisk until well incorporated. Gently fold in 3/4 cup whipped aquafaba with a spatula. The batter should be light and fluffy.
Be sure not to overfill your waffle maker – add just enough to cover and cook for 5-7 minutes. If not eating right away, let cool on cooling rack to prevent them from getting soggy.
---
Notes
We typically multiply the flour recipe by 3 or 4 and keep a large batch in an airtight glass container in our pantry.