We're savoring every last hot day of summer. And by savoring, I mean filling our freezers with all flavors of vegan ice cream, popsicles, sorbets and other no-bake freezer desserts. We're sharing the most delicious, fruity and creamy frozen vegan desserts to add to your menus for the rest of the summer.
Dairy-Free Popsicle Recipes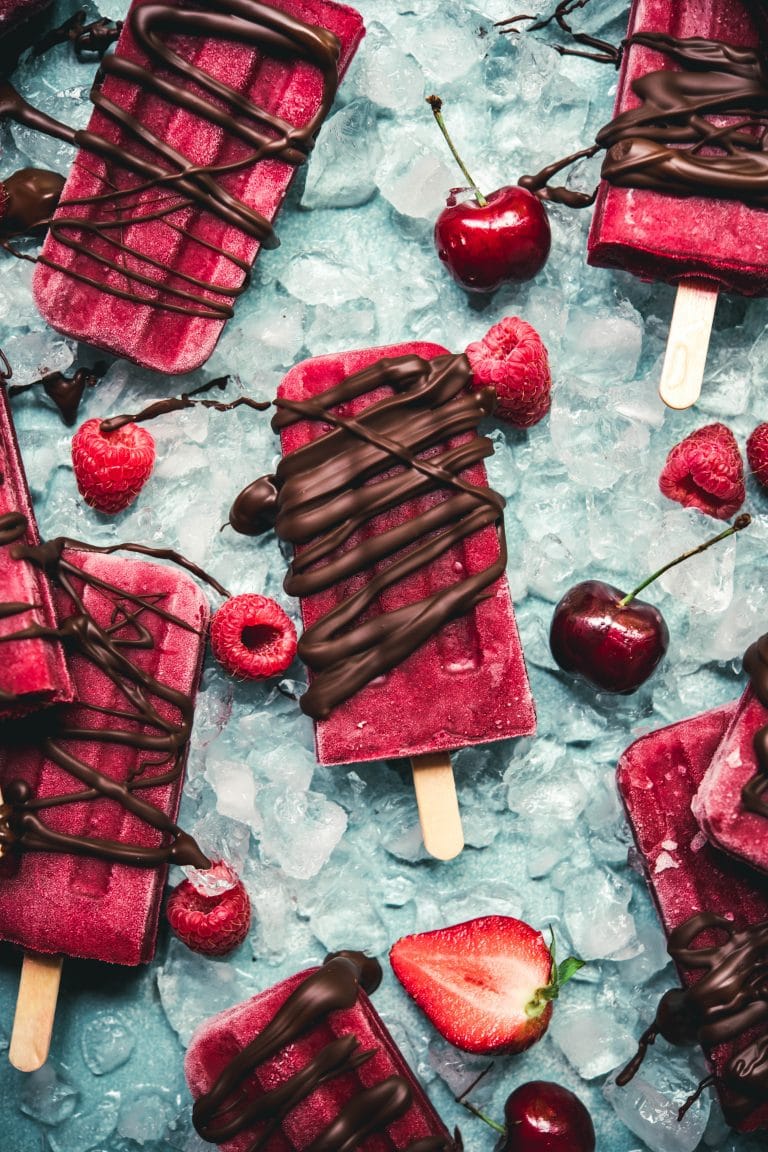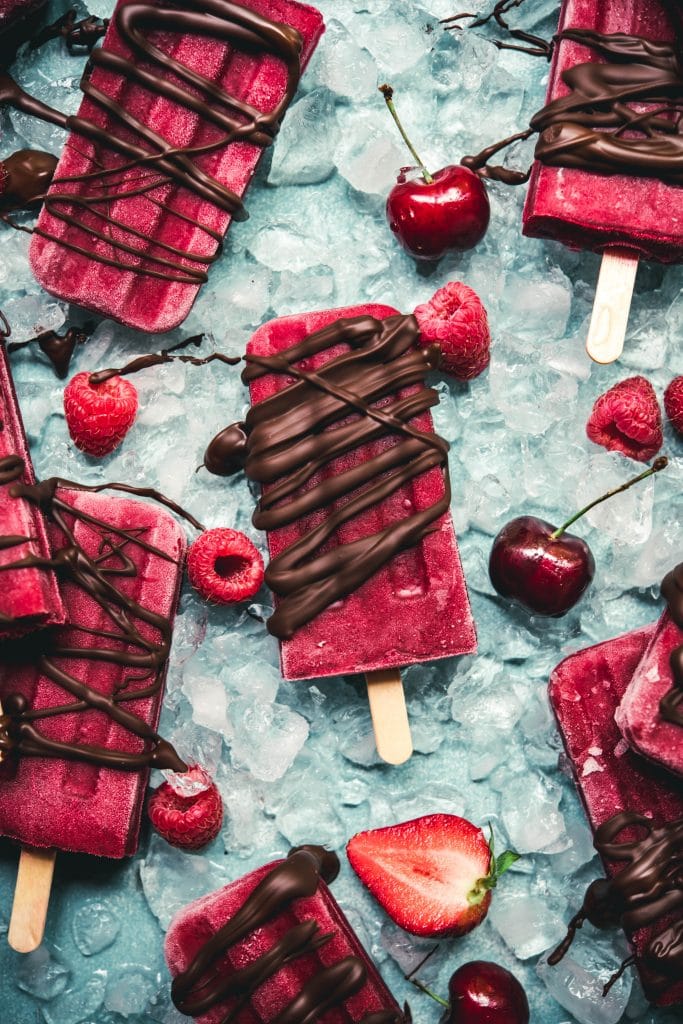 These Watermelon Berry Popsicles (with an optional chocolate drizzle) really hit the spot! They're gluten free, vegan and just five simple ingredients.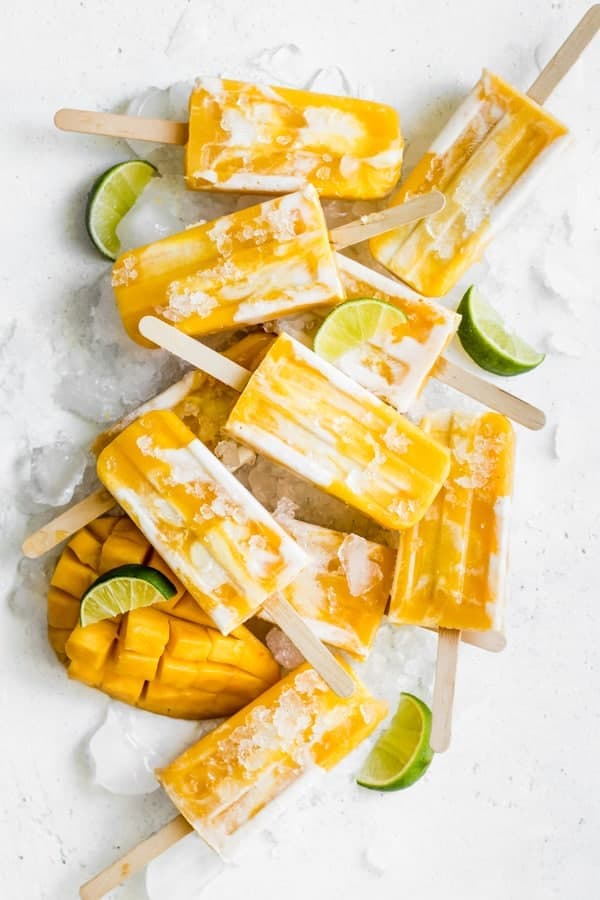 Jess from Choosing Chia makes beautiful and delicous vegan food. And these creamy dairy-free mango popsicles are no different. Plus, they only use 5 ingredients and 10 minutes of prep to make!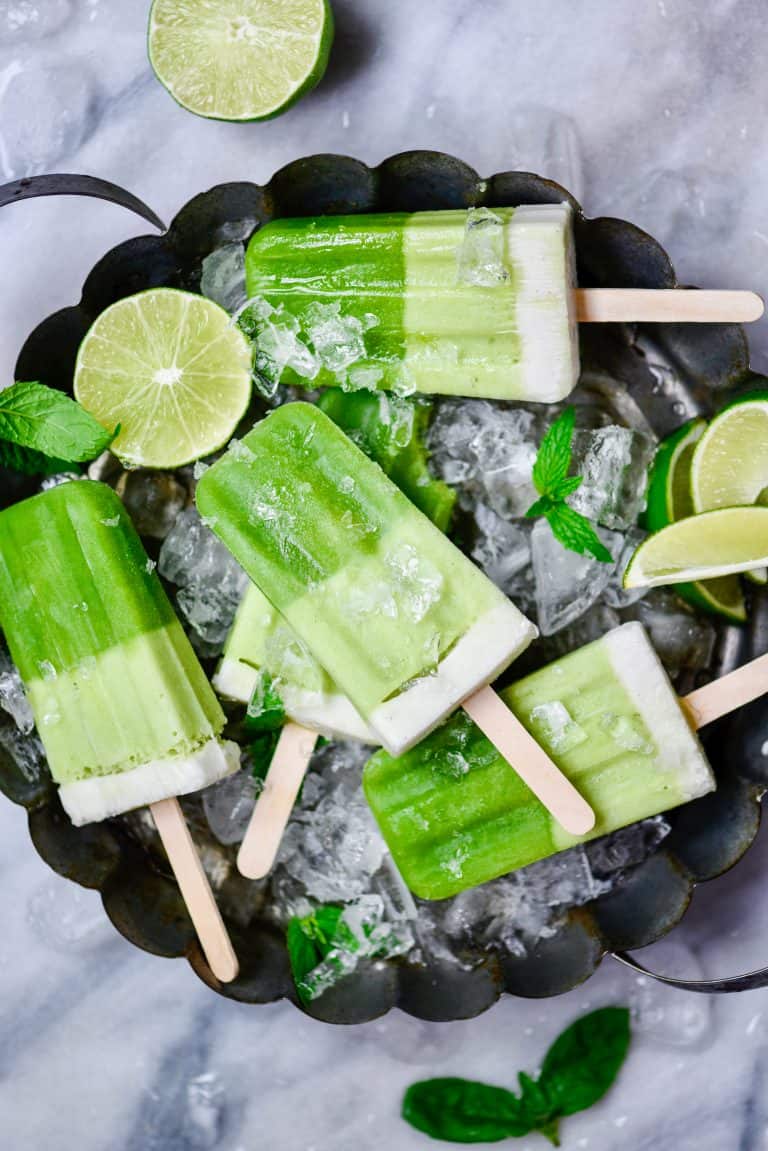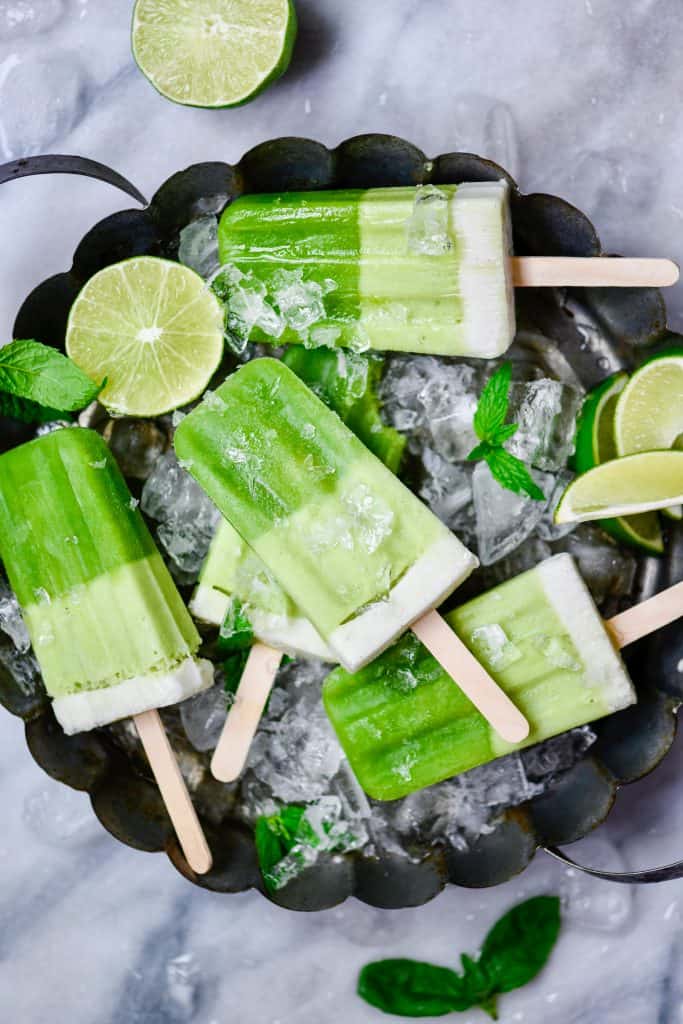 These refreshing dairy free popsicles are indeed made with honeydew, coconut and lime. However, they get an extra punch of flavor from fresh mint, basil and ginger. These refreshing frozen popsicles be a hit at your summer barbecue with all ages.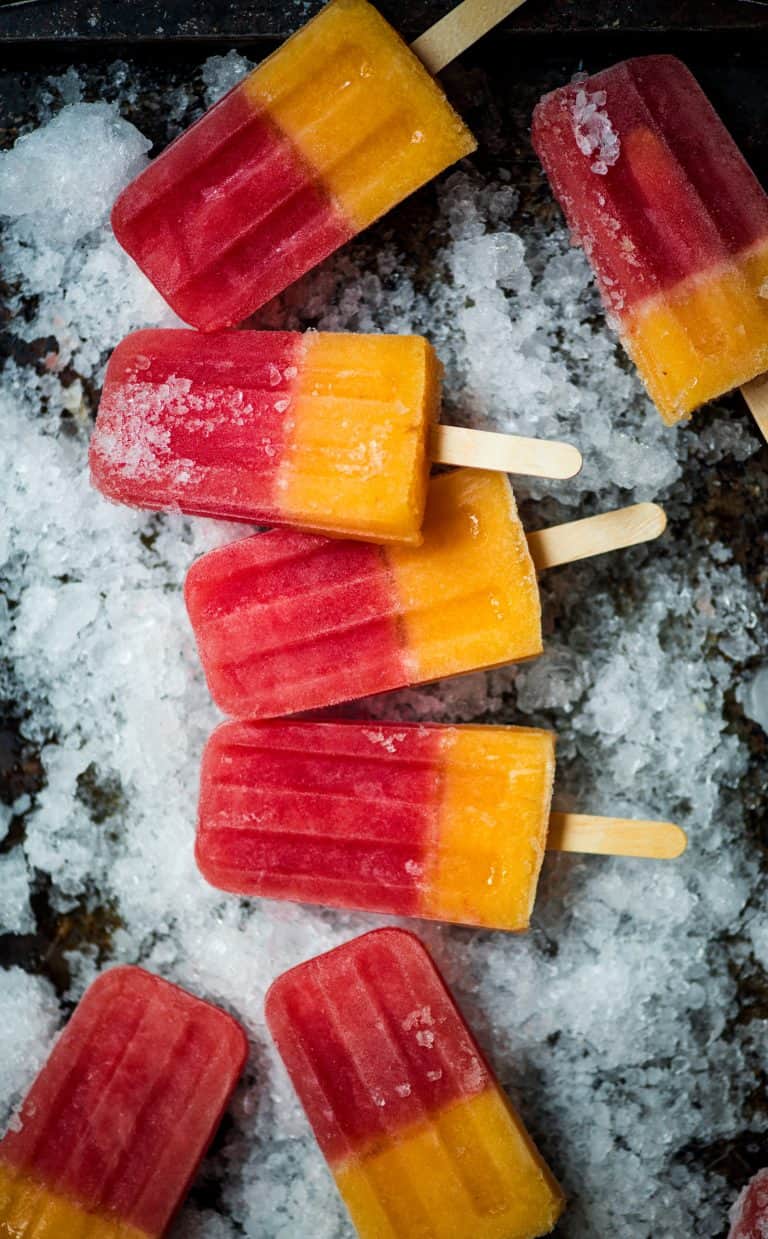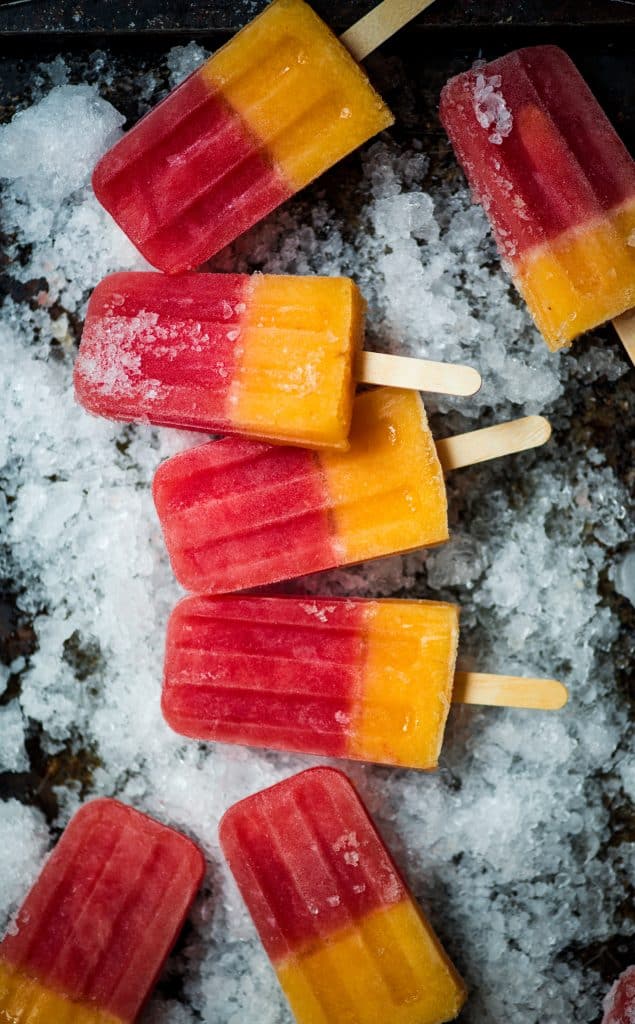 Who says you can't drink and enjoy a refreshing summer dessert at the same time? These watermelon peach prosecco popsicles hit all those boxes plus a healthy serving of fruit!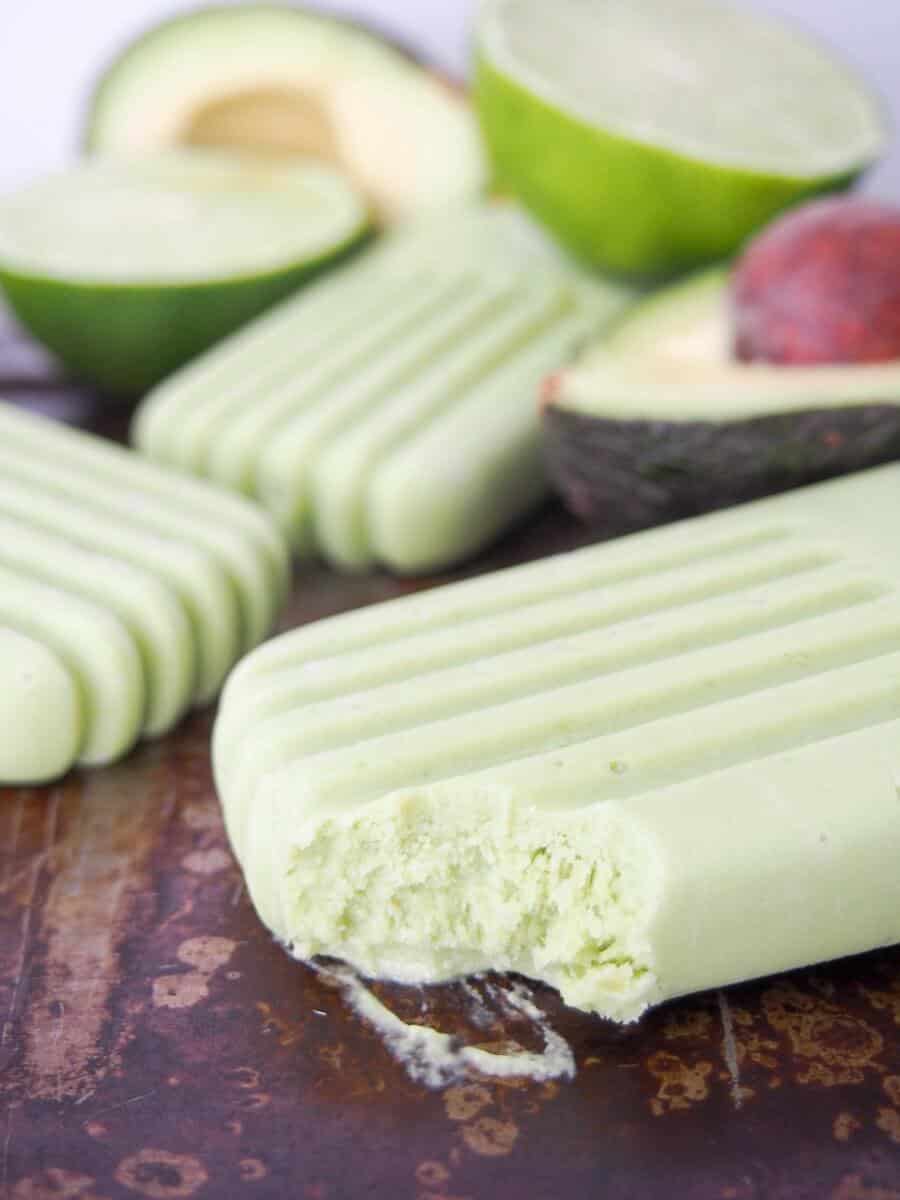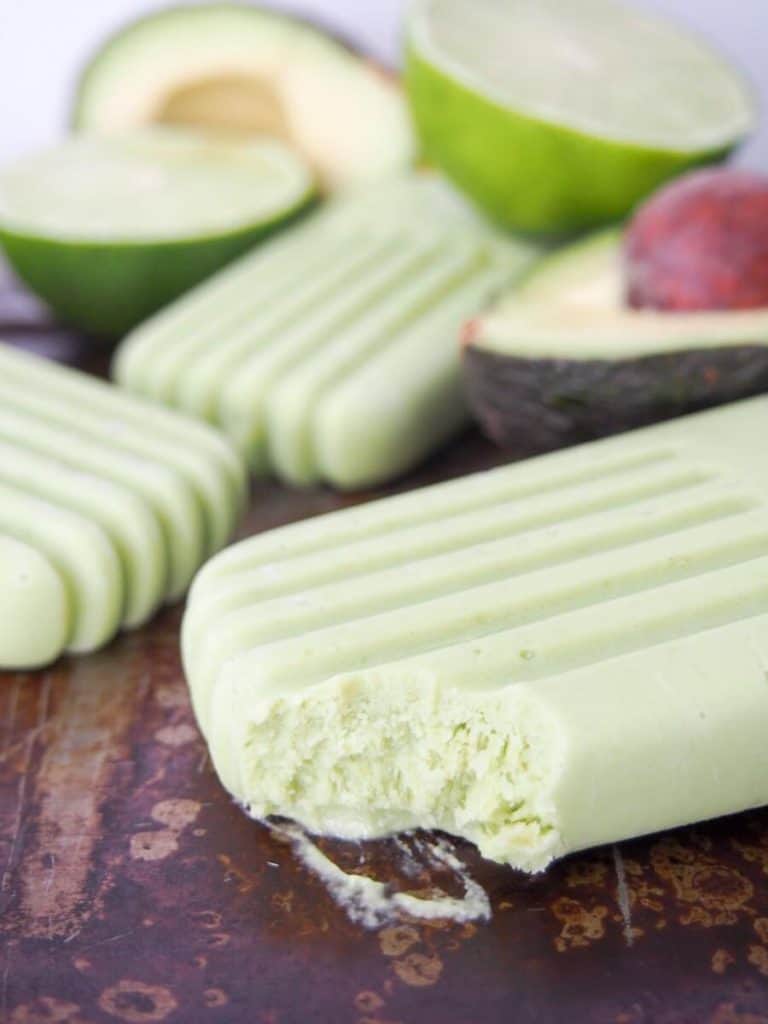 Avocado paletas (ice pops) are a vegan Mexican frozen dessert that are super simple to make. This recipe from Caroline's Cooking makes pops that are dairy free and refined sugar free. Plus they have plenty of healthy fats and creaminess from that gorgeous green avocado.
6. Red, White and Blue Coconut Ice Cream Pops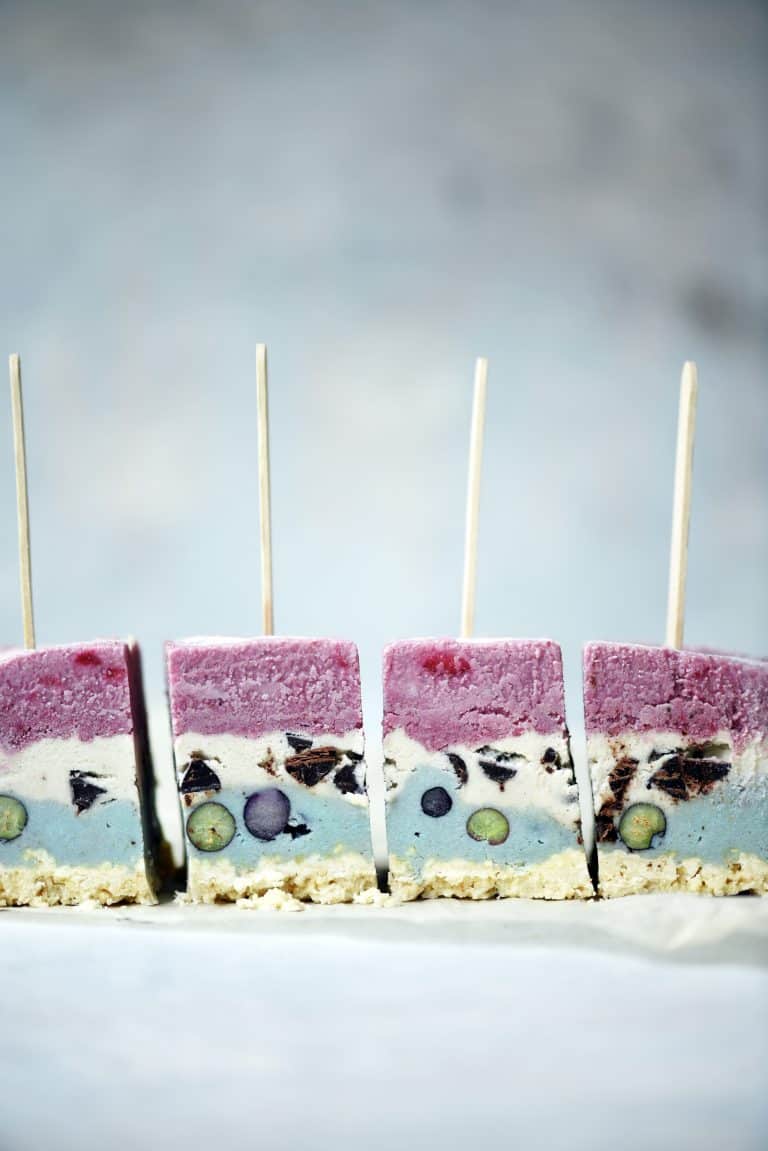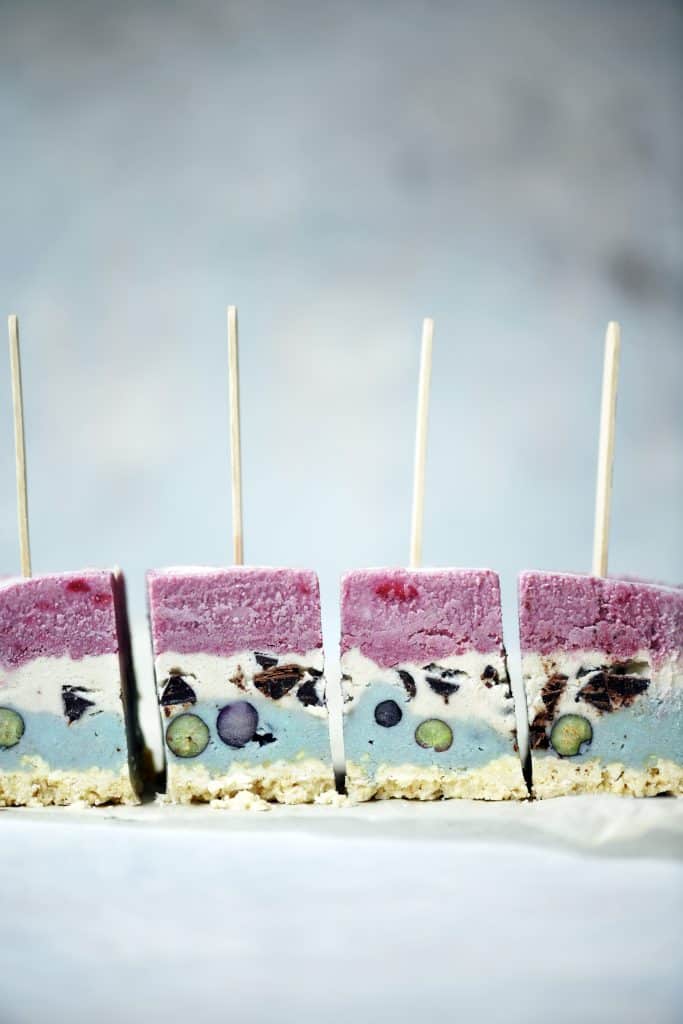 These vegan ice pops make for a fun, patriotic frozen dessert for everyone - gluten-free, vegan or not! Now that blueberry season is in full swing, it's the best time to churn some into the beautiful blueberry ice cream popsicles.
Vegan Ice Cream Recipes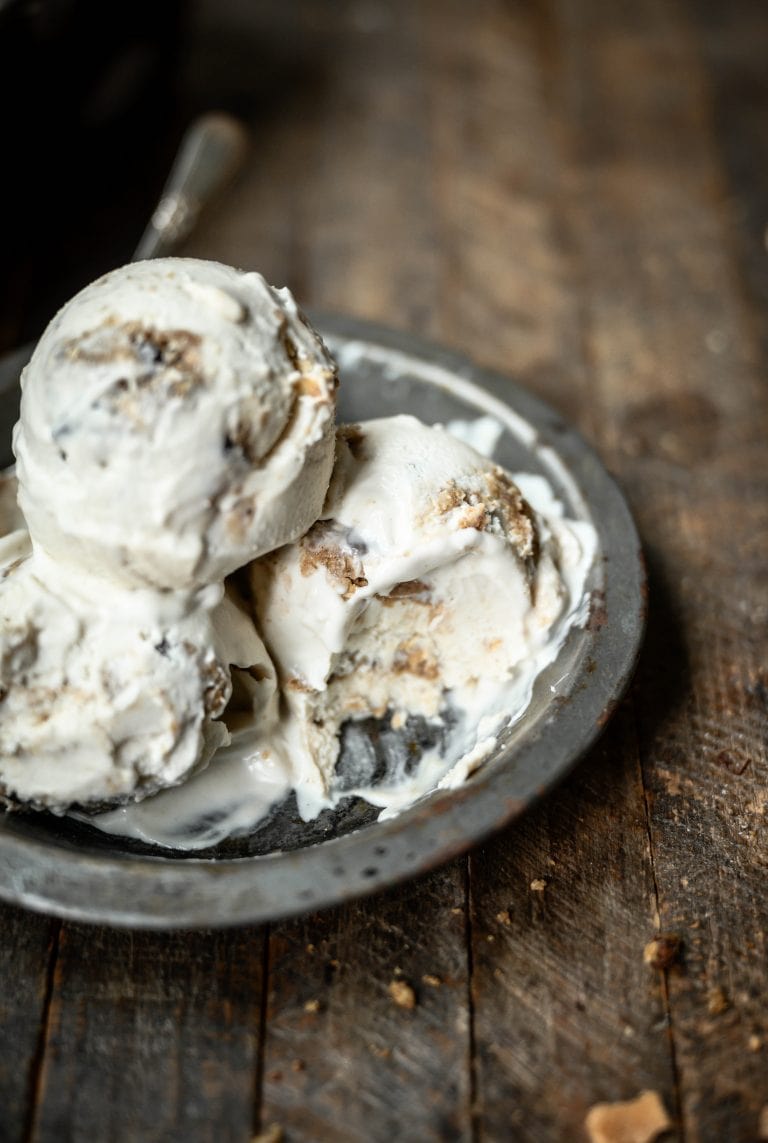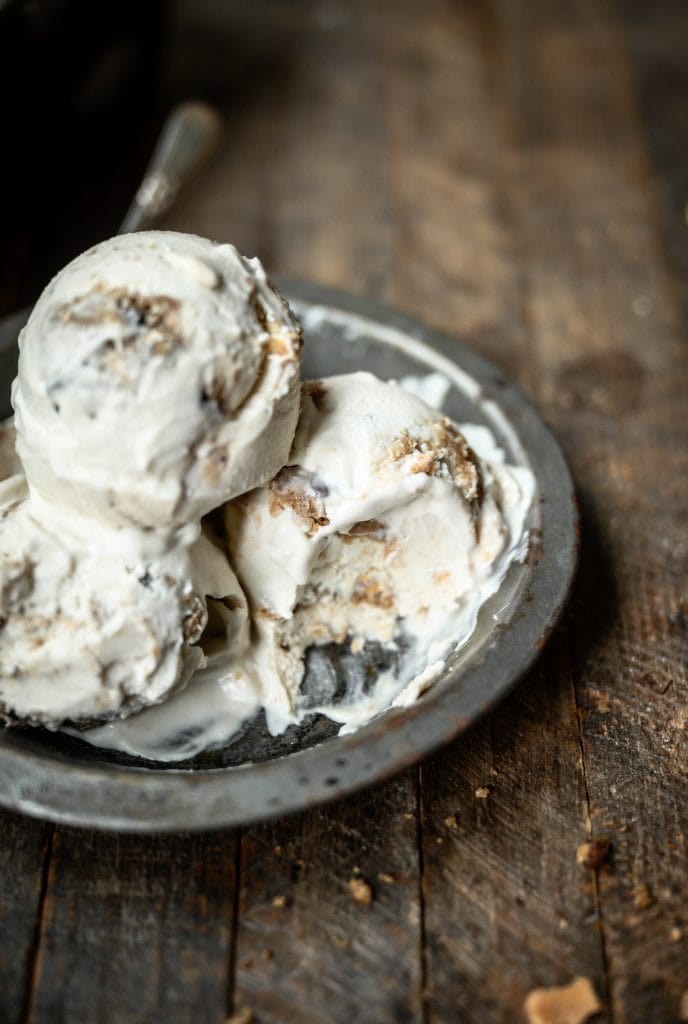 This homemade Vegan Oatmeal Cookie Dough Ice Cream really takes the (ice cream) cake, and it's also gluten free! Full of huge chunks of homemade gluten free oatmeal cookie dough, you can't go wrong with this classic favorite flavor of vegan ice cream.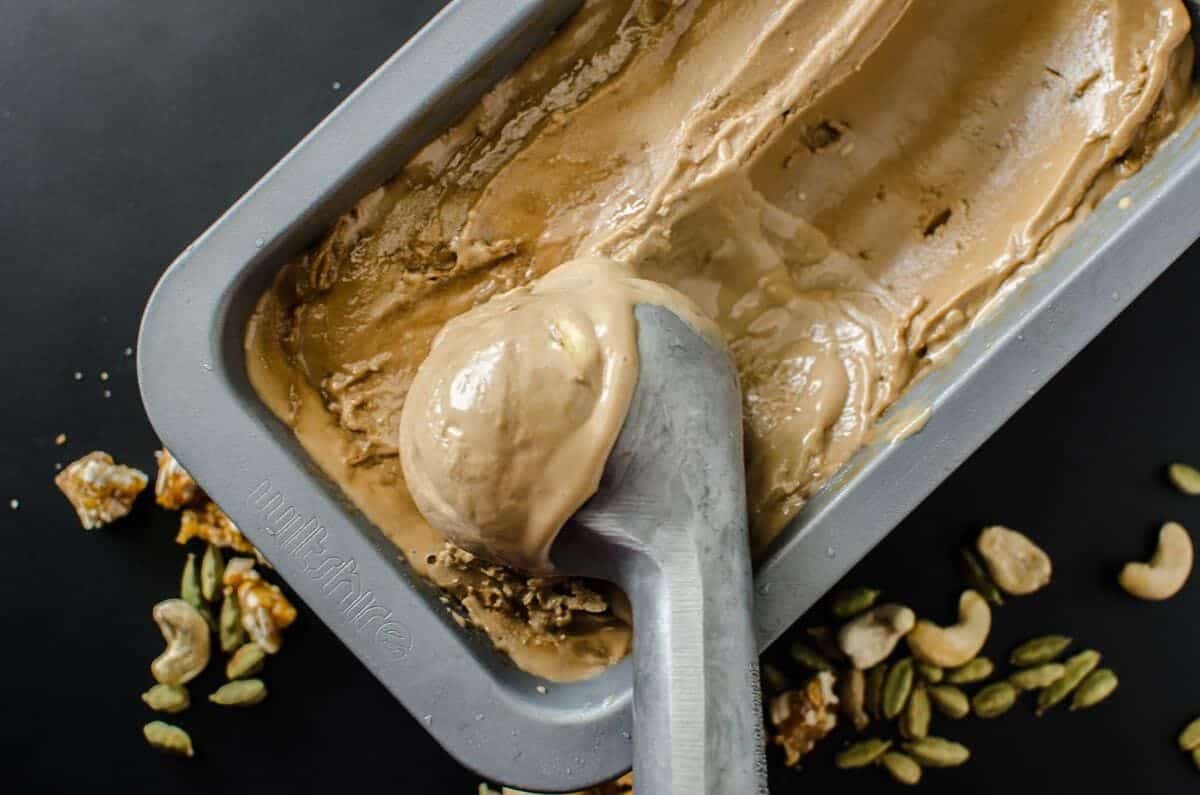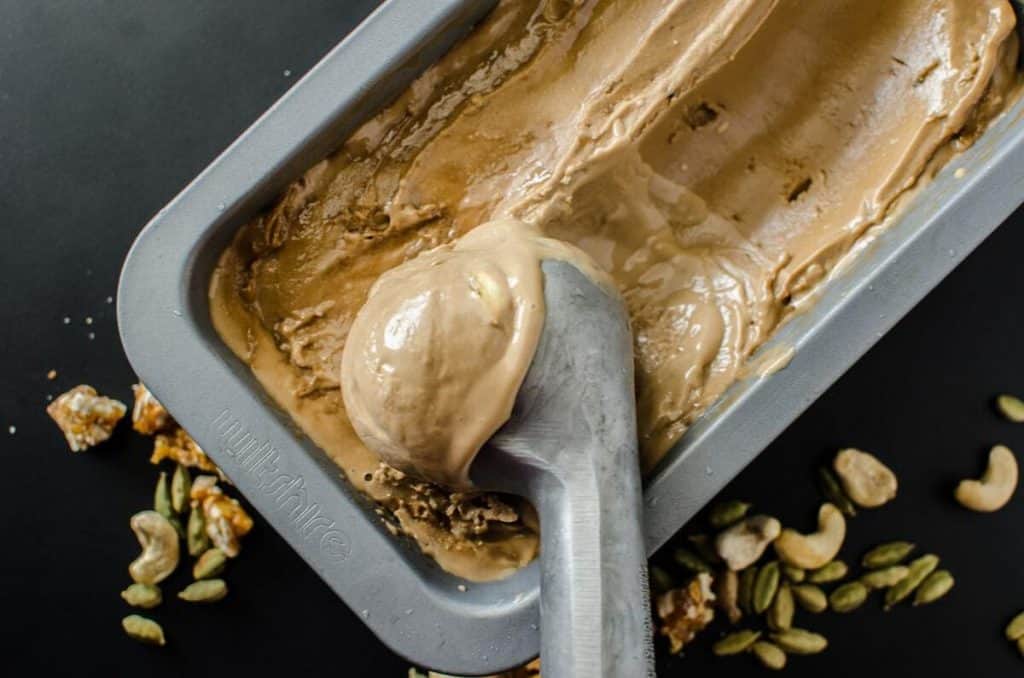 The consistency of this coconut-based ice cream looks like soft serve. If that's not enough to get you reaching for your ice cream maker, Dini from The Flavor Bender also includes instructions for cardamom cashew pralines to top your bowl of vegan cardamom ice cream.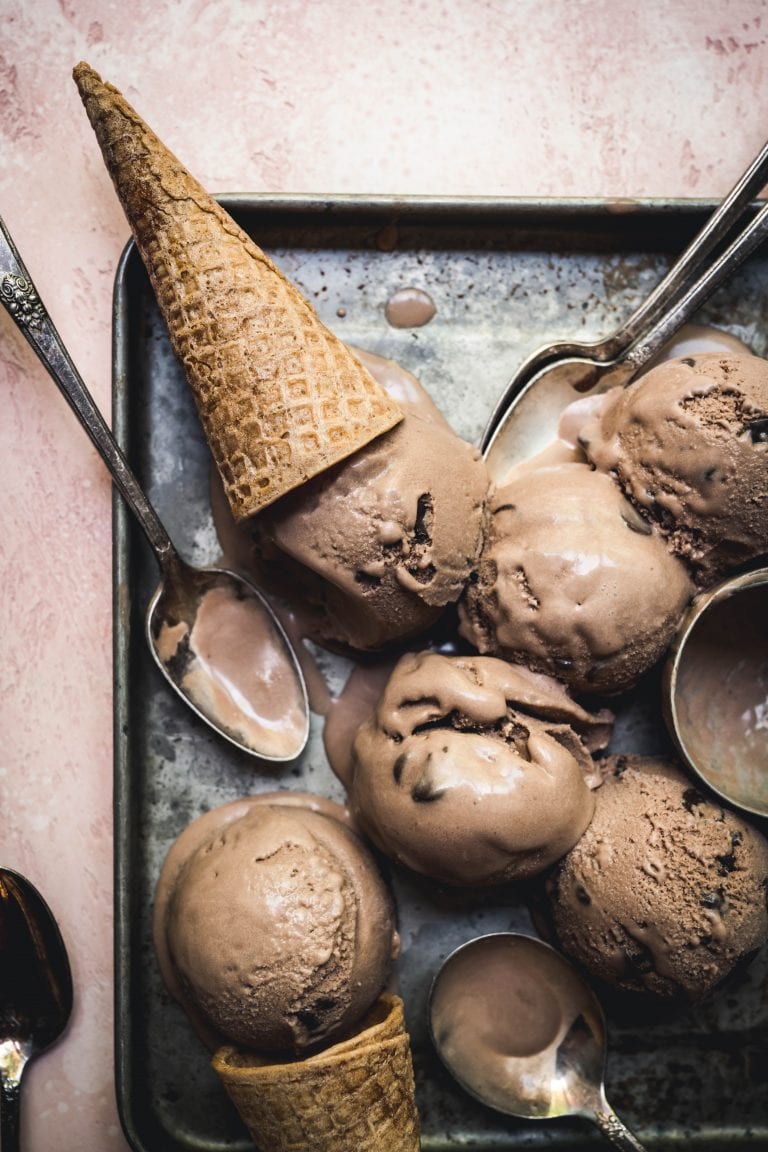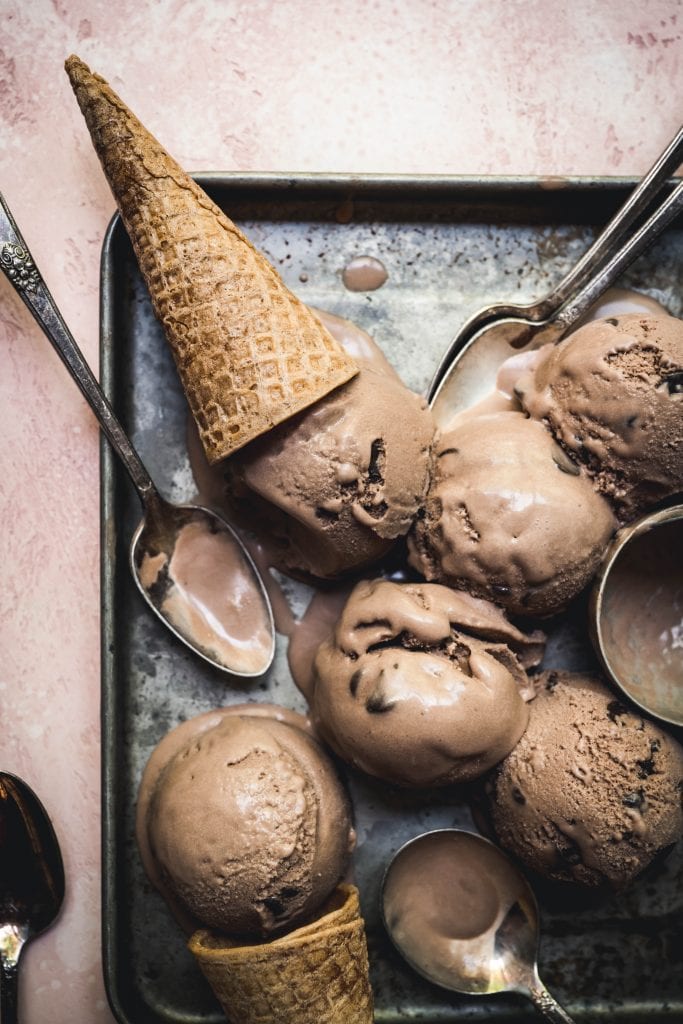 This luscious vegan mocha ice cream is perfectly creamy (thanks to coconut milk), full of rich dark chocolate and gets a hit of caffeine from espresso! It's also just 7 ingredients, and has the smoothest texture!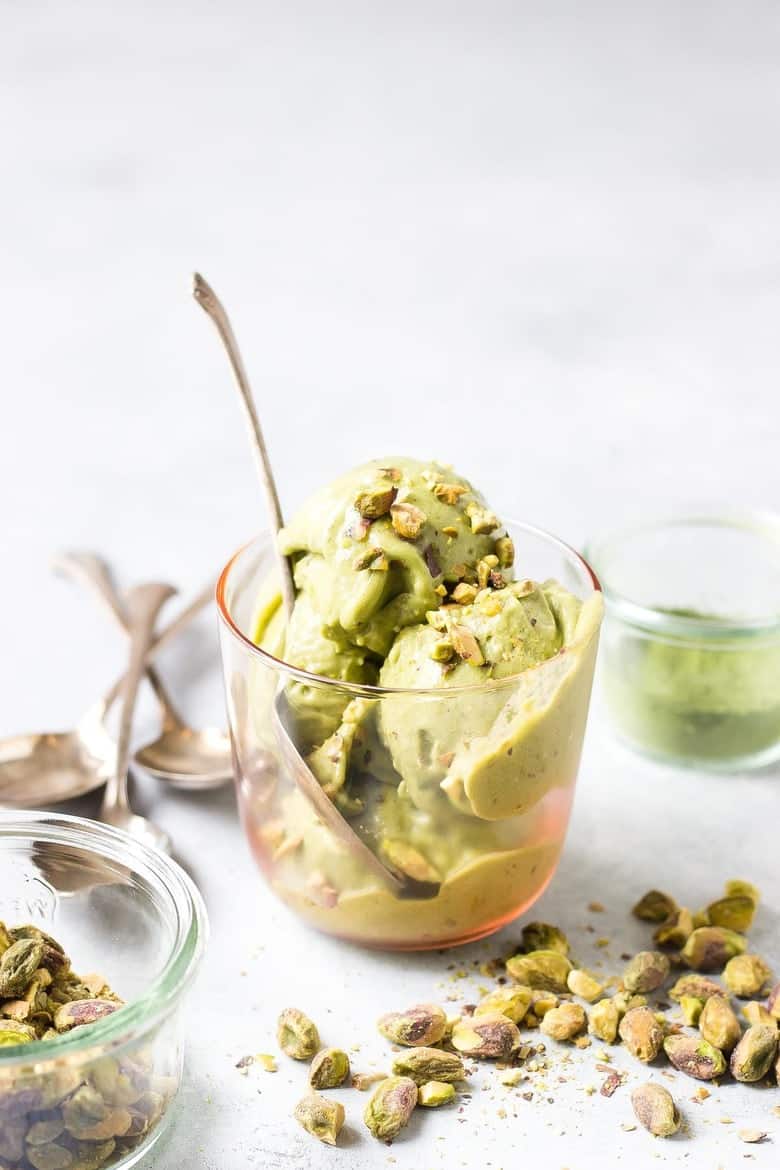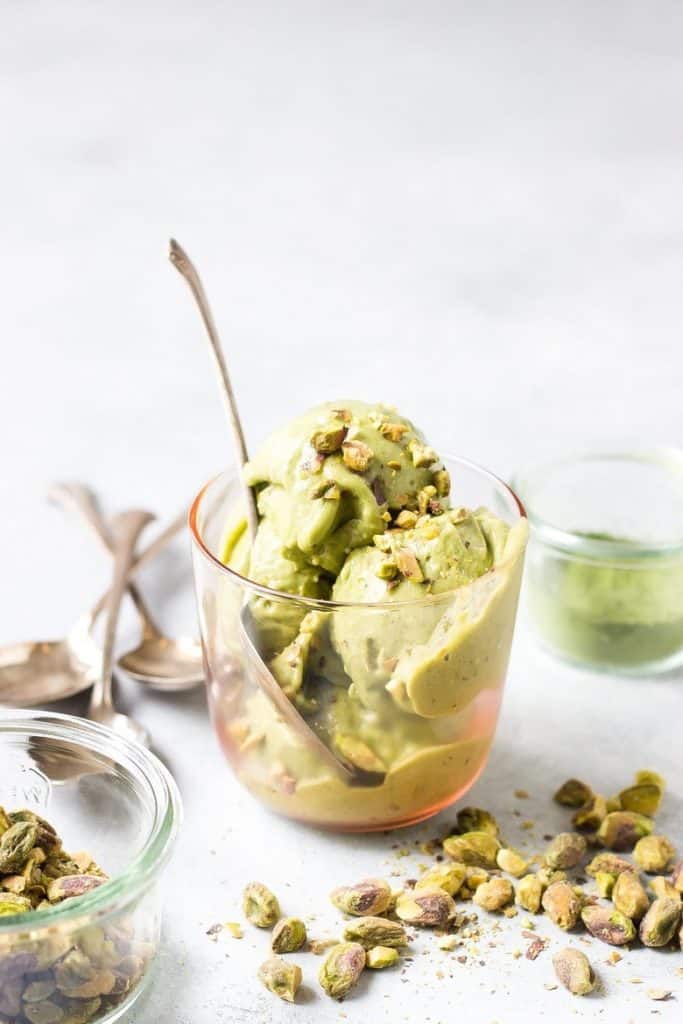 This super-simple recipe is a hybrid of regular vegan ice cream and nice cream. Maya from Wicked Spatula calls for both bananas and full-fat coconut milk. The result is an uber creamy and sweet vegan frozen dessert without much added sugar.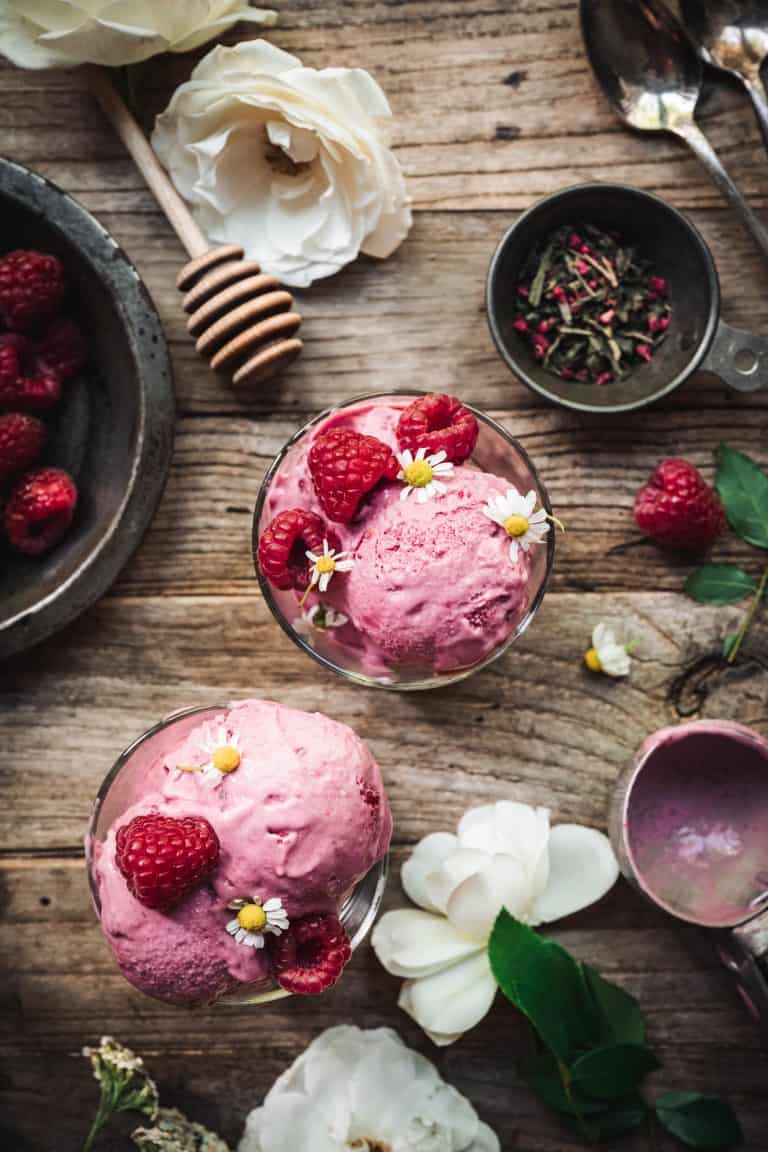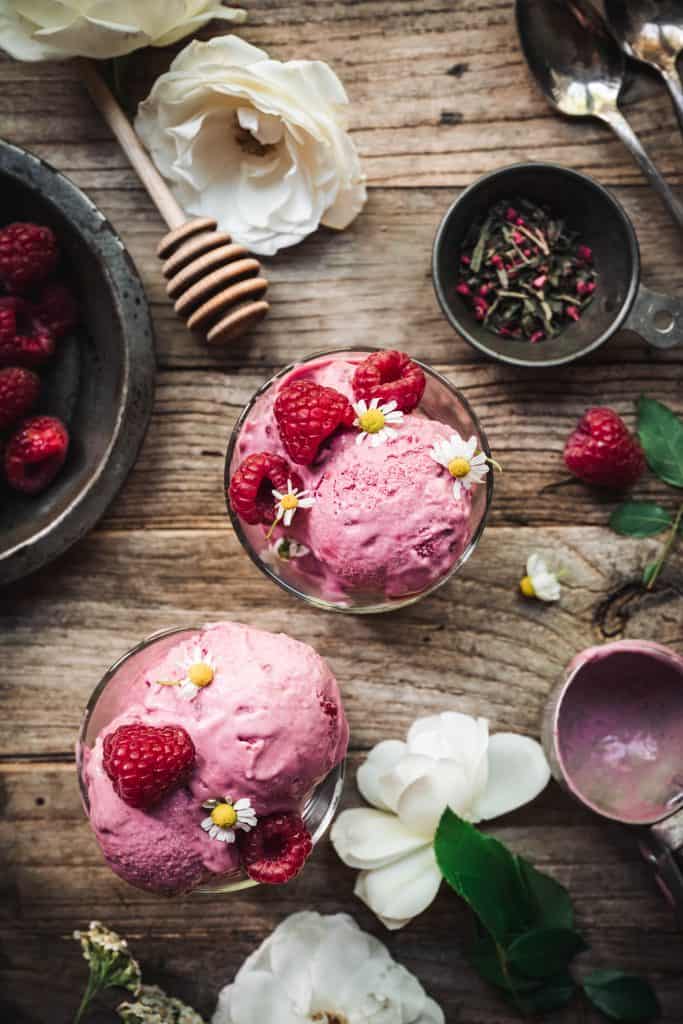 On the subject if ice cream made from tea. This dairy-free Raspberry Green Tea Infused Ice Cream has all the color of fresh raspberries. Plus the sweet and healthy notes from freshly brewed green tea.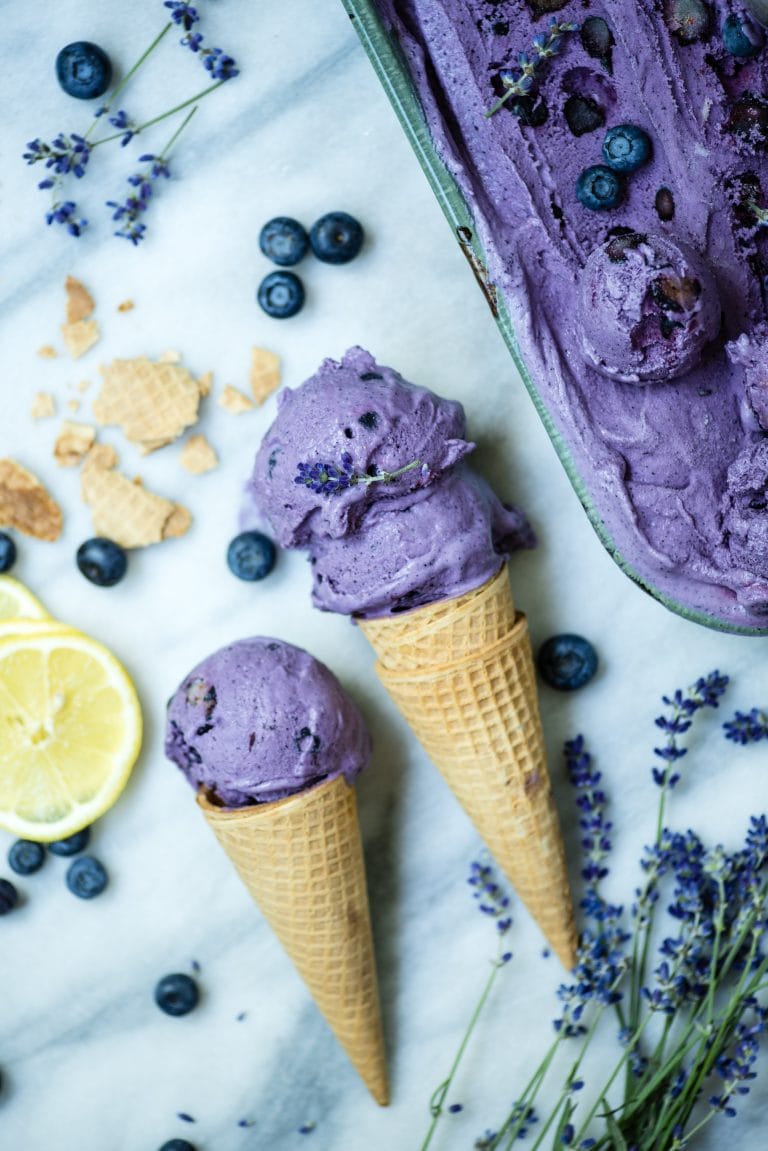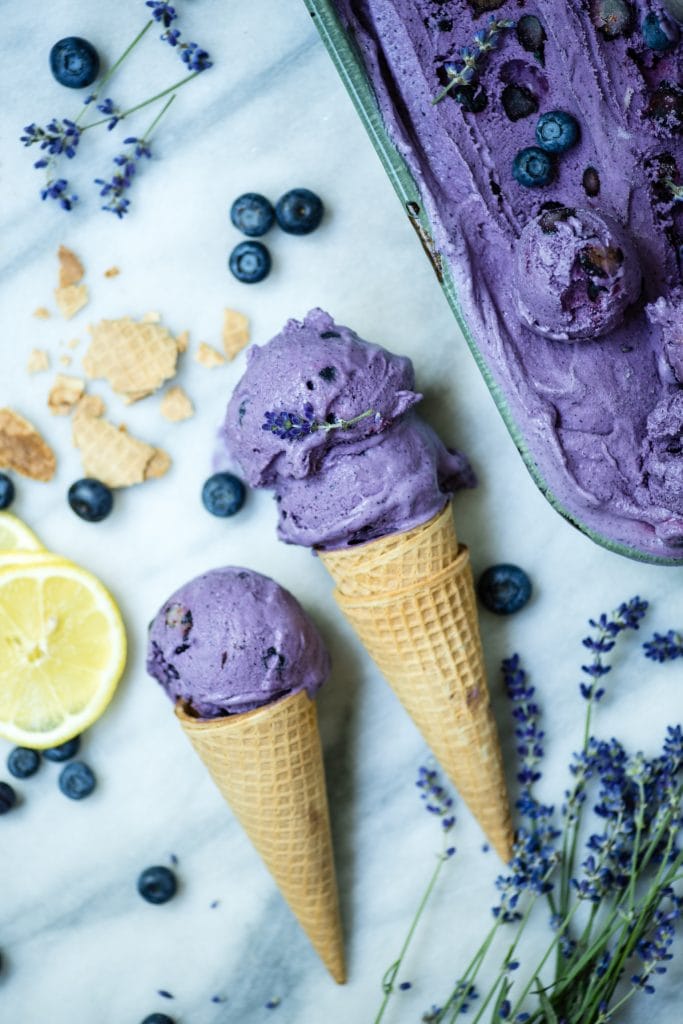 Blueberry and lemon are such a classic flavor pairing. We combined them with fresh and floral raspberry in this eye-catching purple ice cream. With a creamy nut-milk base, you've got the perfect frozen summer treat.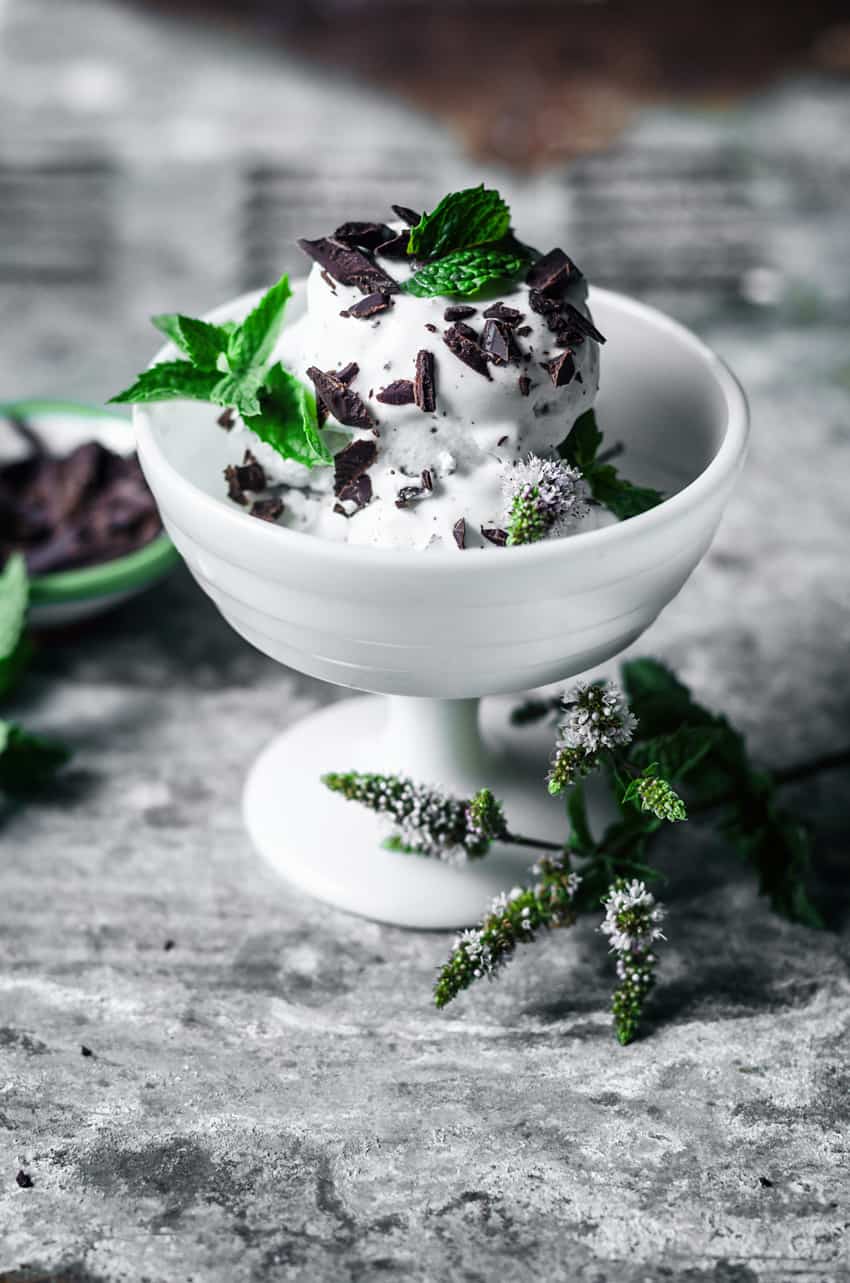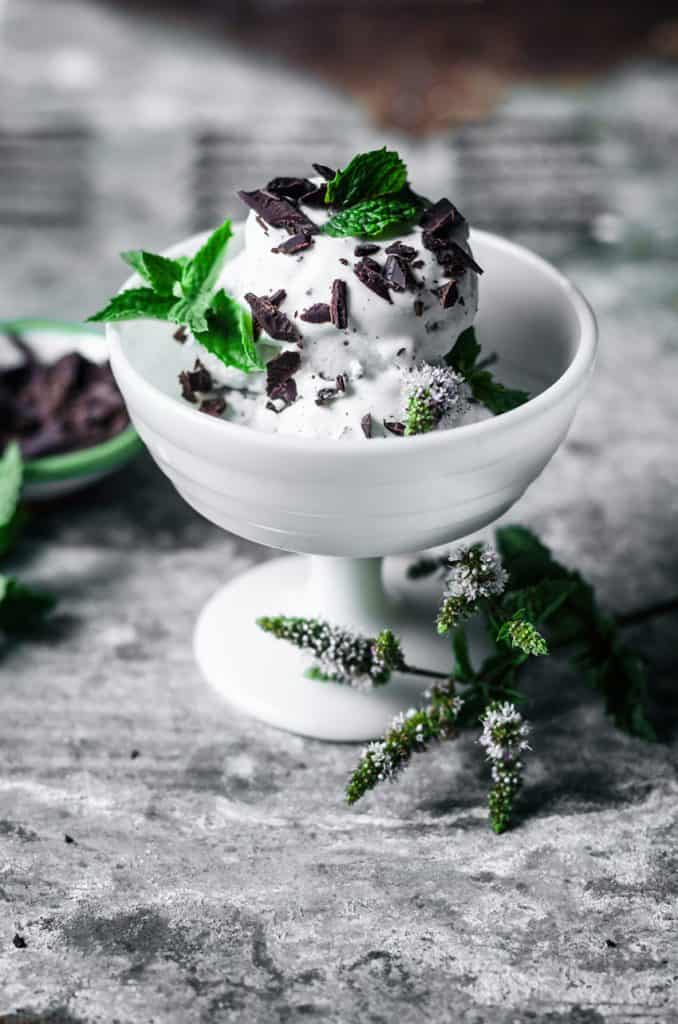 This vegan mint chocolate chip ice cream has just 7 healthy ingredients. It starts with a creamy dairy-free coconut milk base. Then add a bit of pure maple syrup to sweeten. Finally, finish with zingy mint extract for the classic mint chocolate flavor.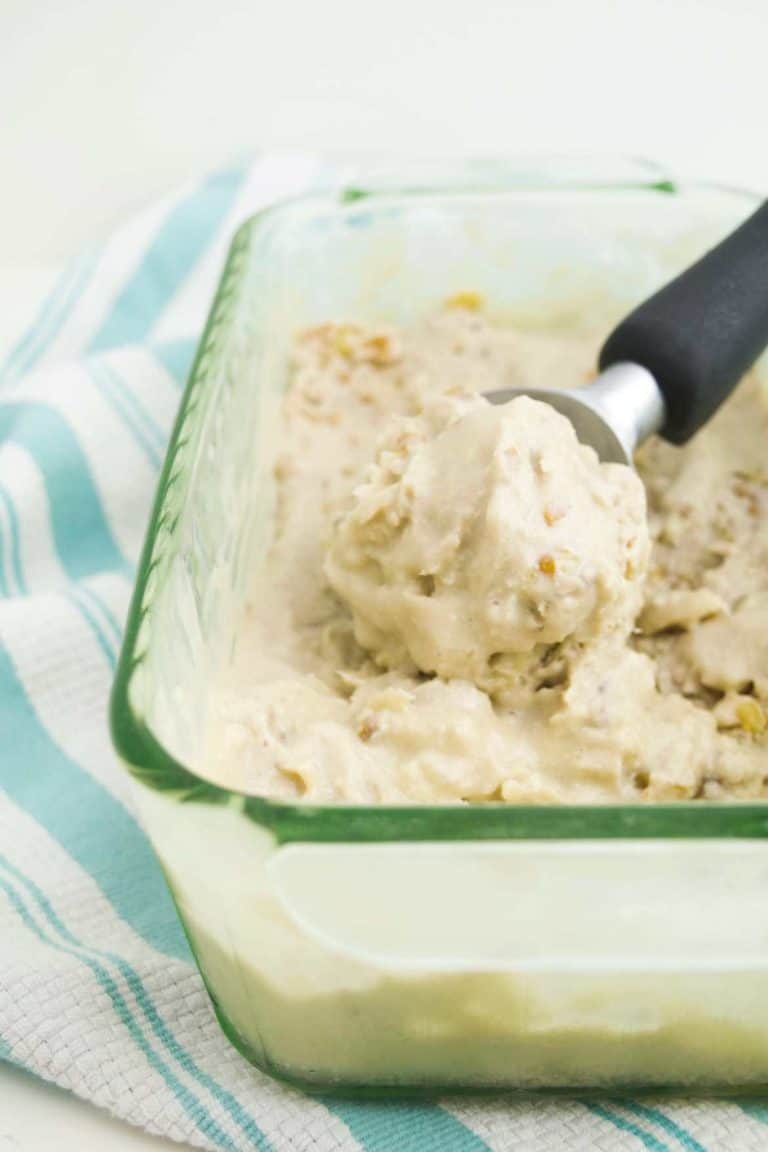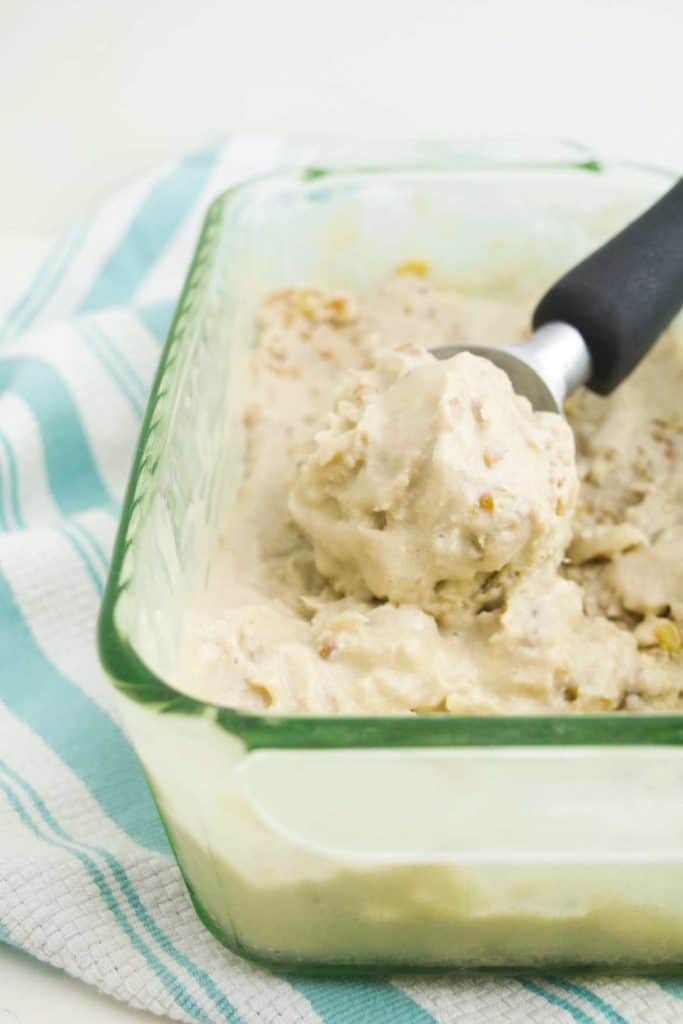 Emily from the blog Eat or Drink adds vegan butter to her dairy-free maple walnut ice cream. There's plenty of richness and sweetness in this refined-sugar free frozen treat.
Other Delicious Vegan Frozen Treats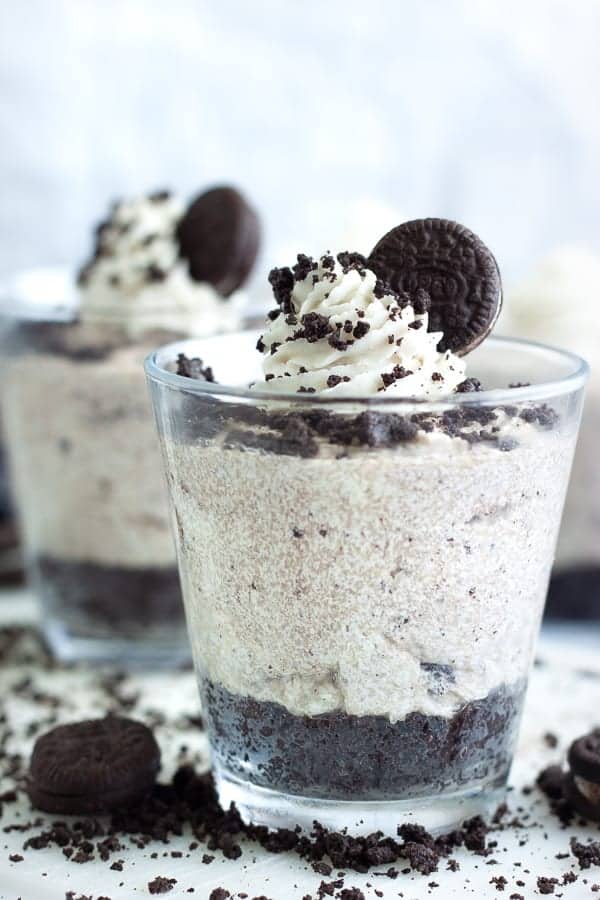 These adorable no-bake vegan cheesecakes are topped with coconut cream and plenty of crushed Oreos. This would be a fun afternoon activity for kids to help with in the kitchen. And we bet you won't need any help finishing the final product 🙂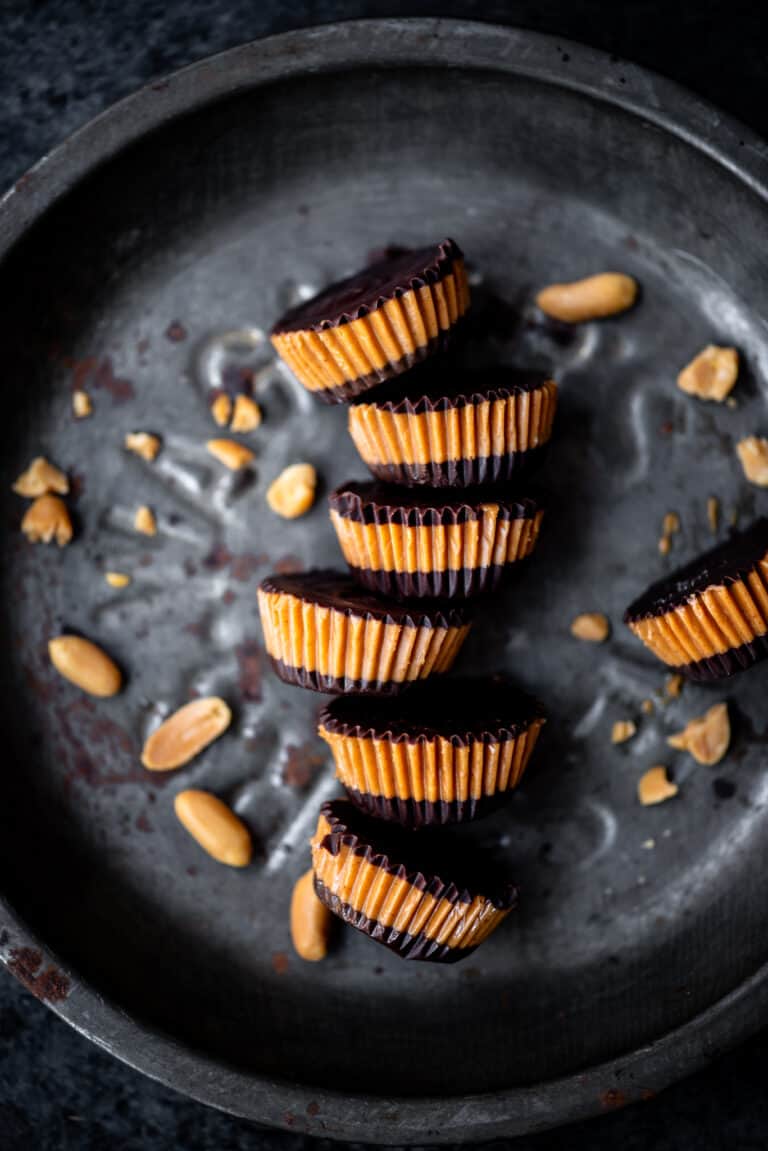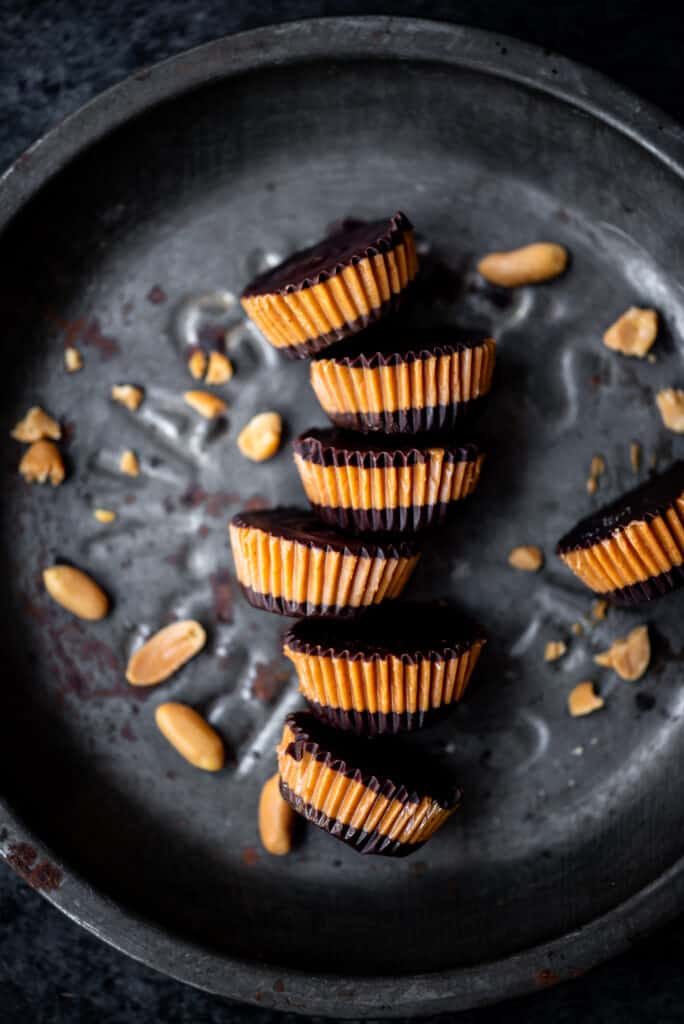 You'll never buy store-bought peanut butter cups again after trying this much healthier, vegan version! These are no-bake, refined sugar free and way creamier than Snickers!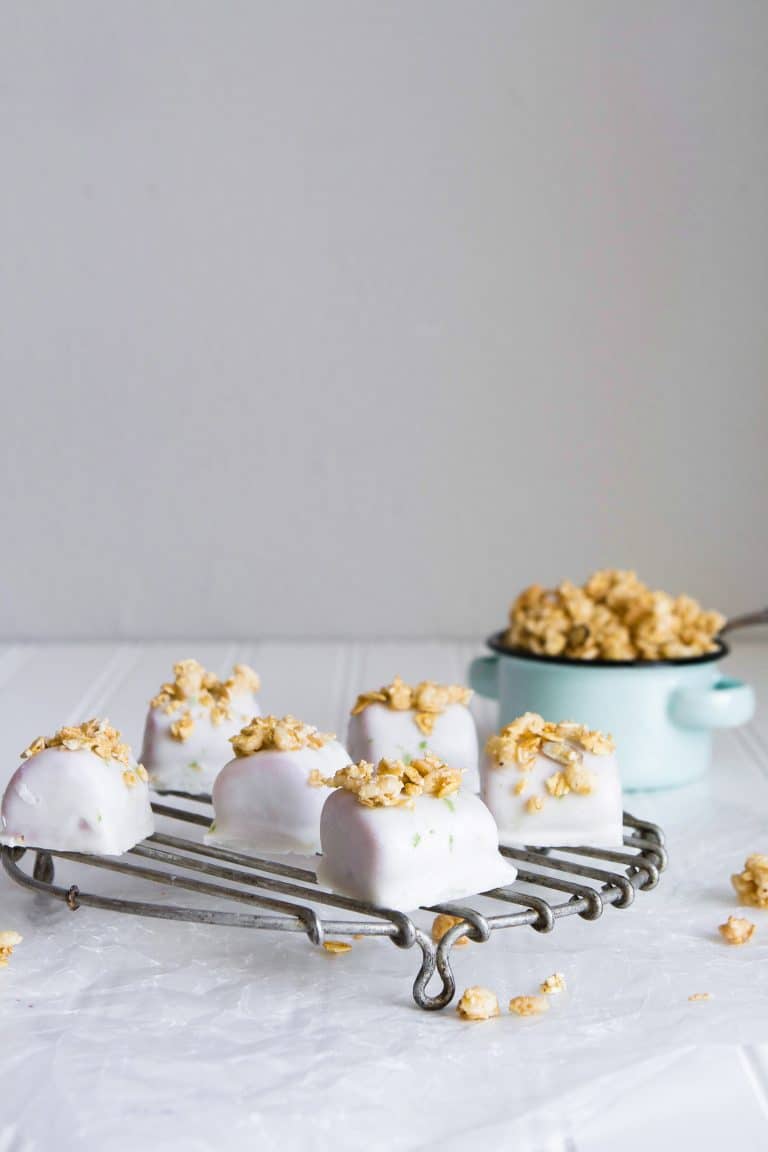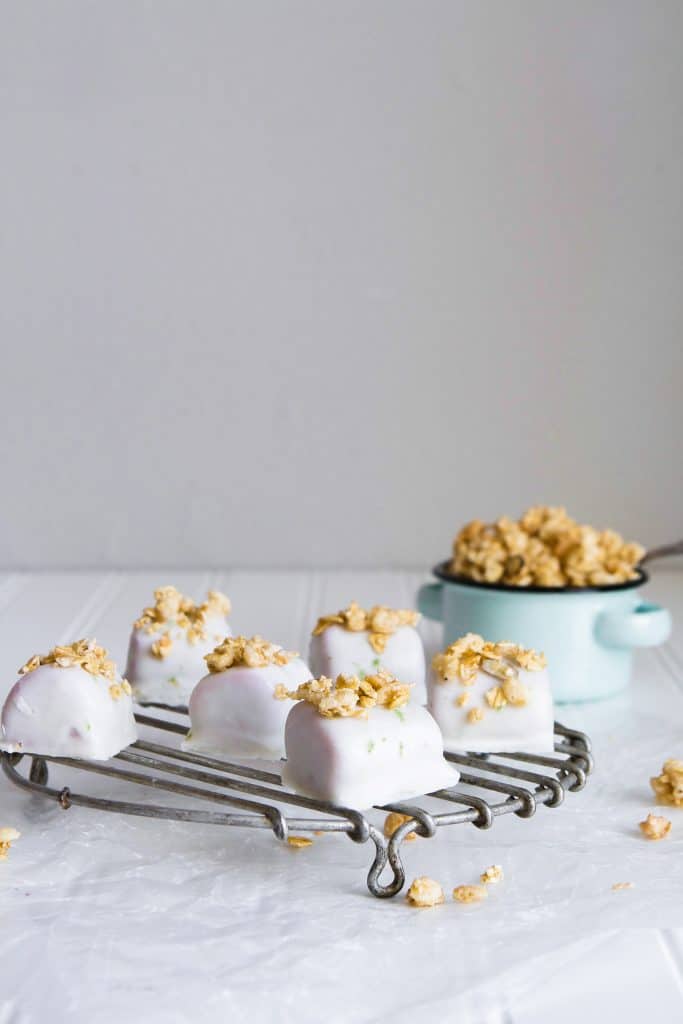 These cute little frozen treats are a fun way to satisfy your sweet craving without digging into a full bowl of ice cream (though we fully support that decision too). Dipped in lime-flavored coconut milk and topped with crunchy granola, they make a refreshing afternoon pick-me-up.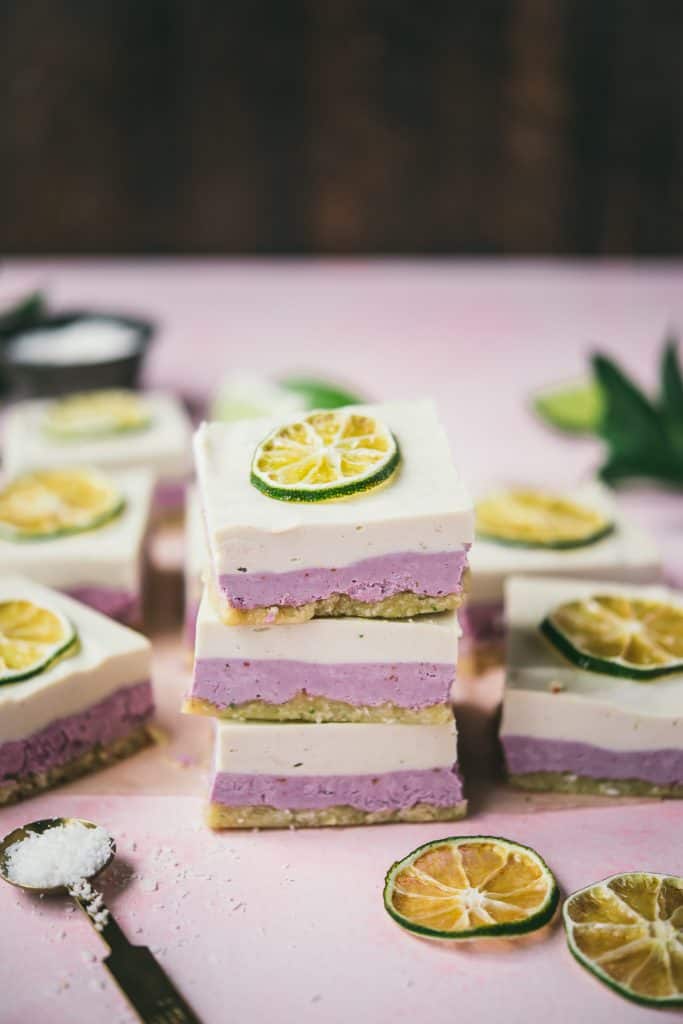 Say yes to these vegan and gluten free coconut lime and raspberry cheesecake bars. They start with a nutty macadamia and coconut crust. Then add a layer of luscious, tangy coconut, lime and raspberry filling. The result may transport you to a tropical island.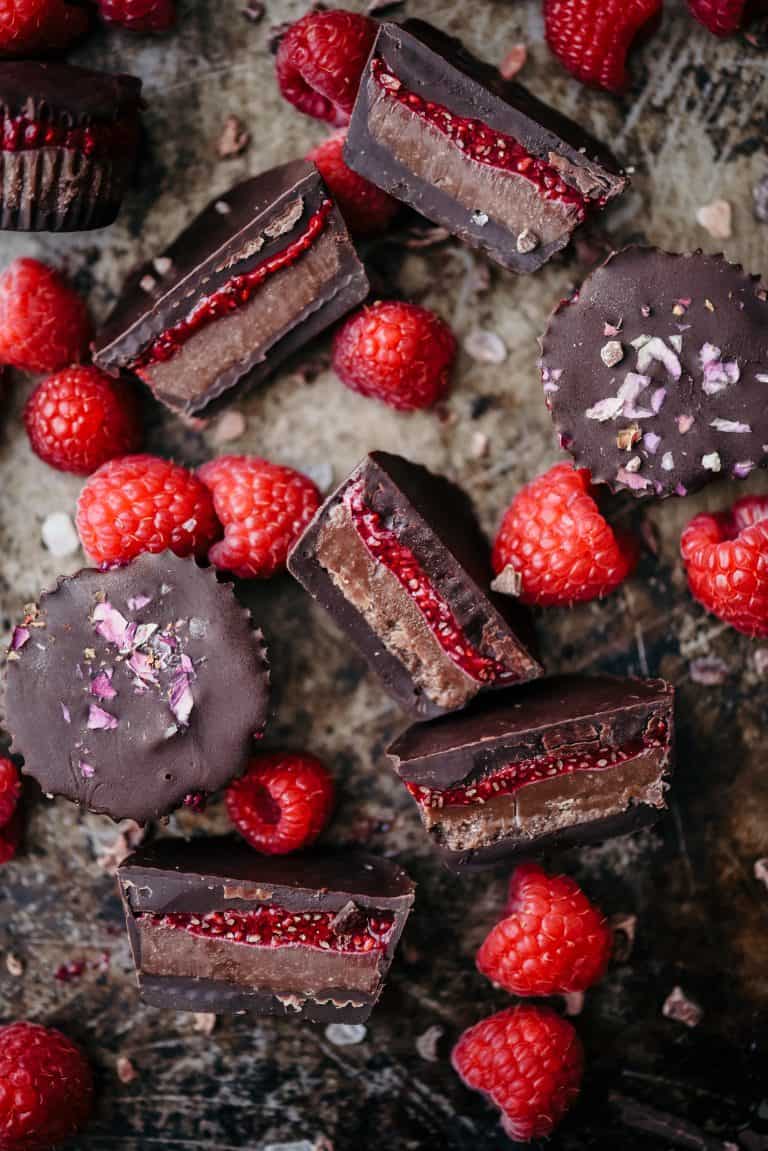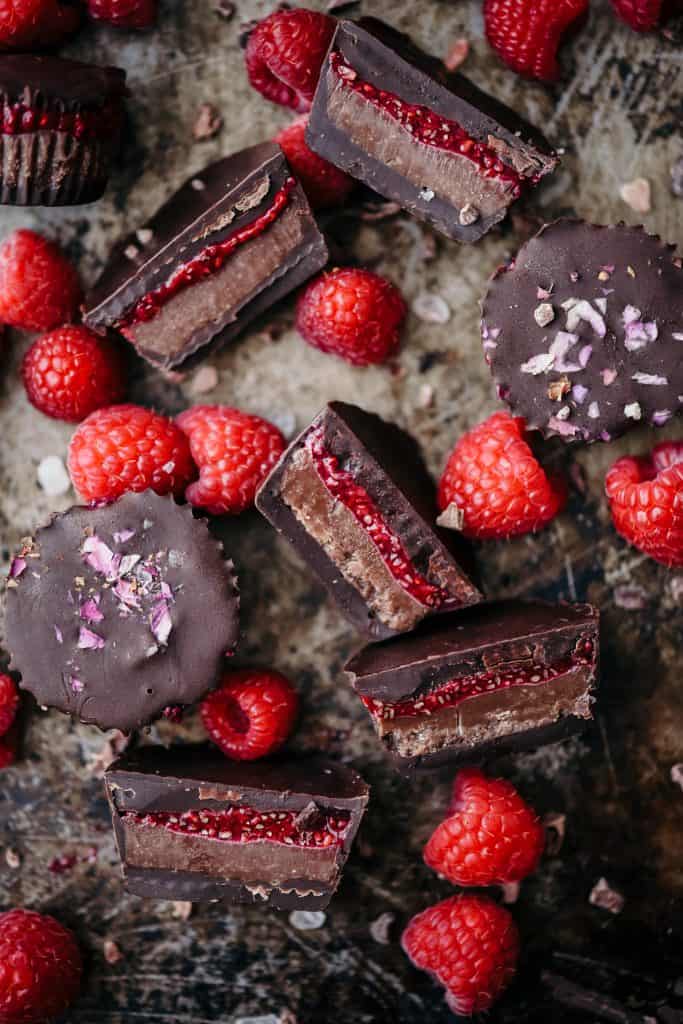 These homemade nut butter cups are a sweet and tangy alternative. We filled homemade dark chocolate cups with chocolatey cashew butter and quick chia jam. They freeze very well. And, they're super easy to pop out of the freezer for a satisfying summer dessert.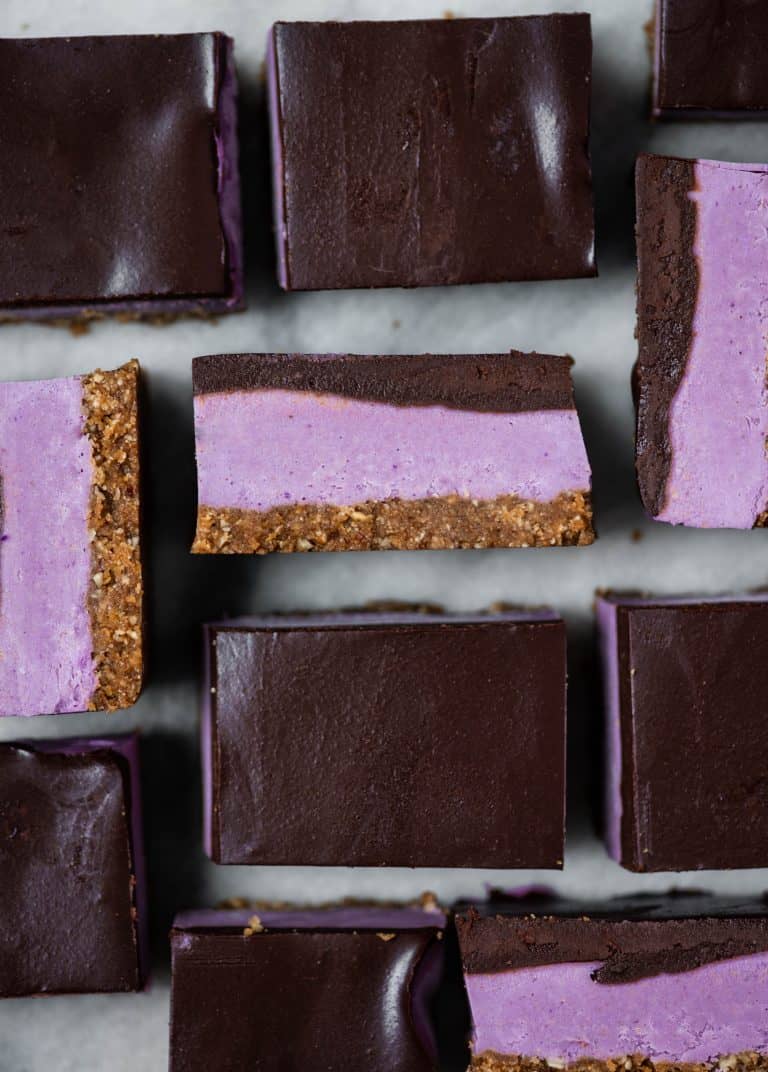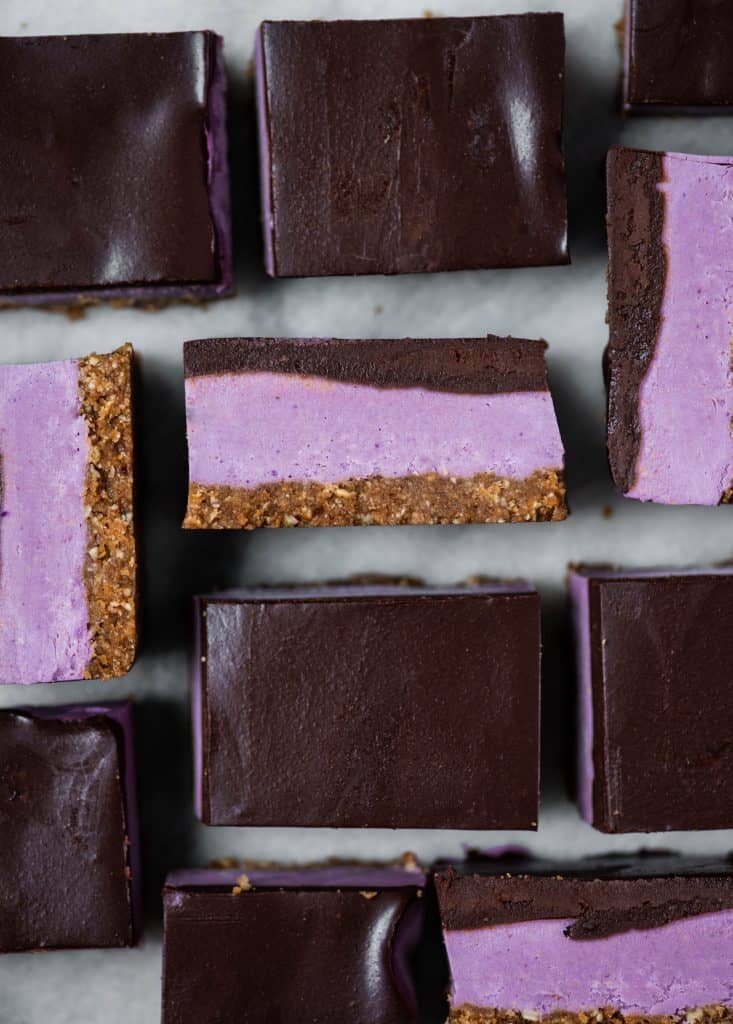 Finally, these beautiful purple and chocolate no-bake cheesecake bars are the perfect segway into fall. They still count as a frozen vegan dessert. But they bring the warm autumn flavors we love without going straight into pumpkin pie!