There are millions of reasons to eat more blueberries. They're plump, sweet and you can easily eat them by the handful! While we certainly love eating blueberries as a snack, they're one of our favorite ingredients to use in baking, salads, breakfasts, desserts and all sorts of other healthy recipes. Scroll down for 25 of our favorite vegan blueberry recipes and get baking!
P.S. - read more about blueberries, their nutritional value, and when you should go blueberry picking in this post.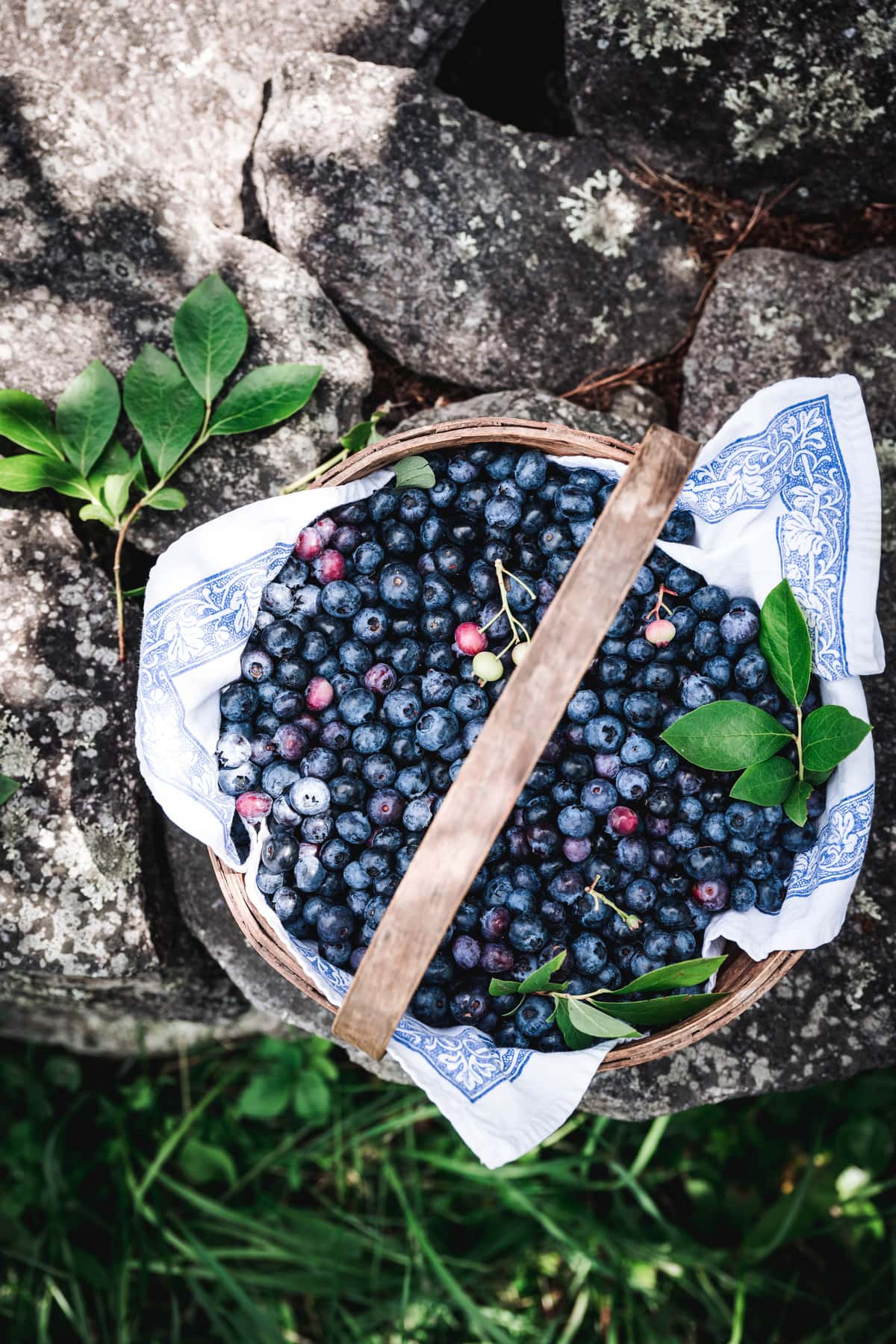 Vegan Blueberry Breakfast Recipes
Whether you prefer pancakes, waffles, toast or smoothie bowls, there's a little something here for every day of the week (and every preference!).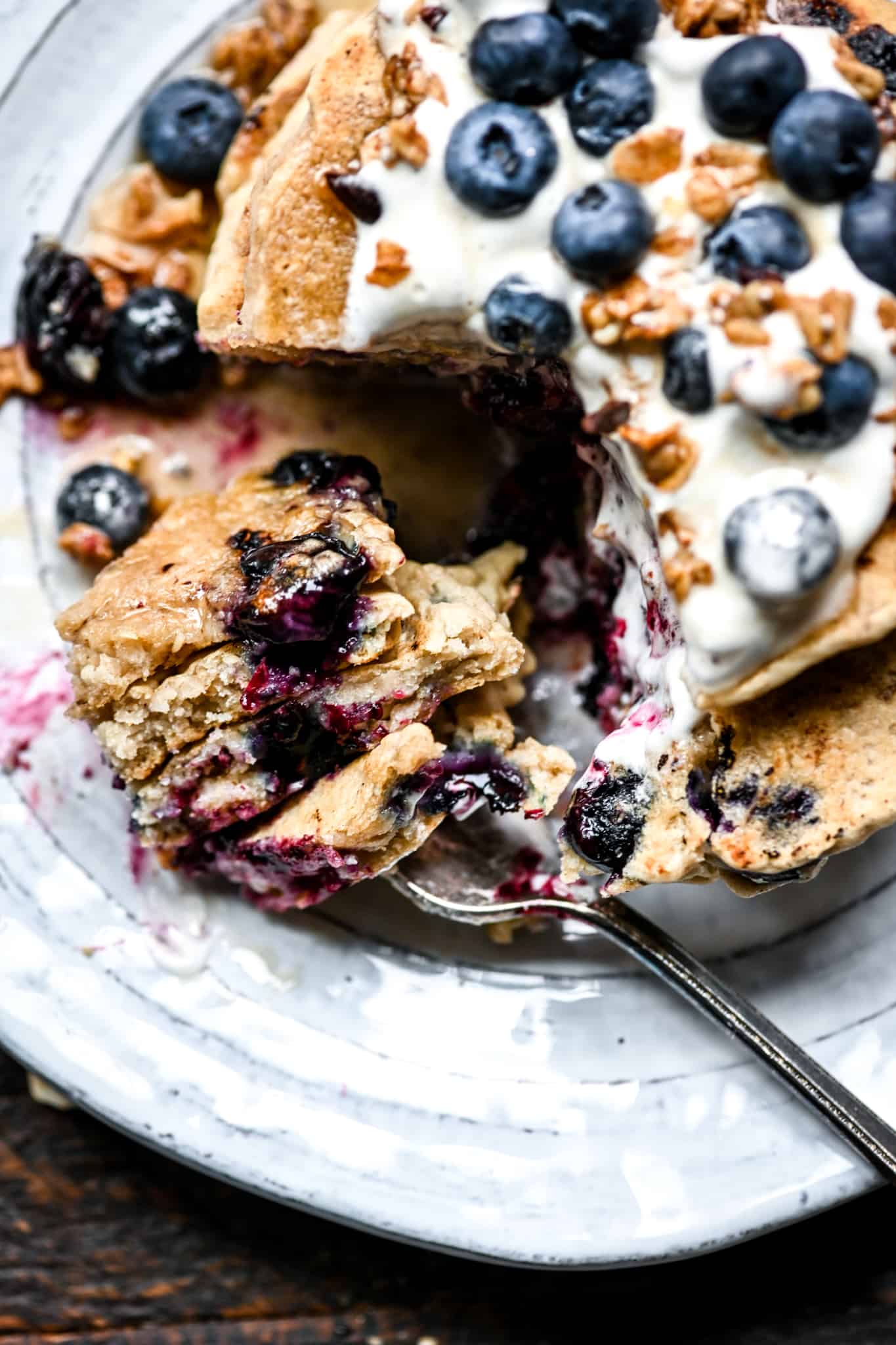 There's really nothing better than a giant, fluffy stack of blueberry pancakes on Saturday morning. This recipe is gluten free, vegan, and absolutely delicious! Best served with a healthy amount of vegan whipped cream, fresh blueberries, granola and maple syrup.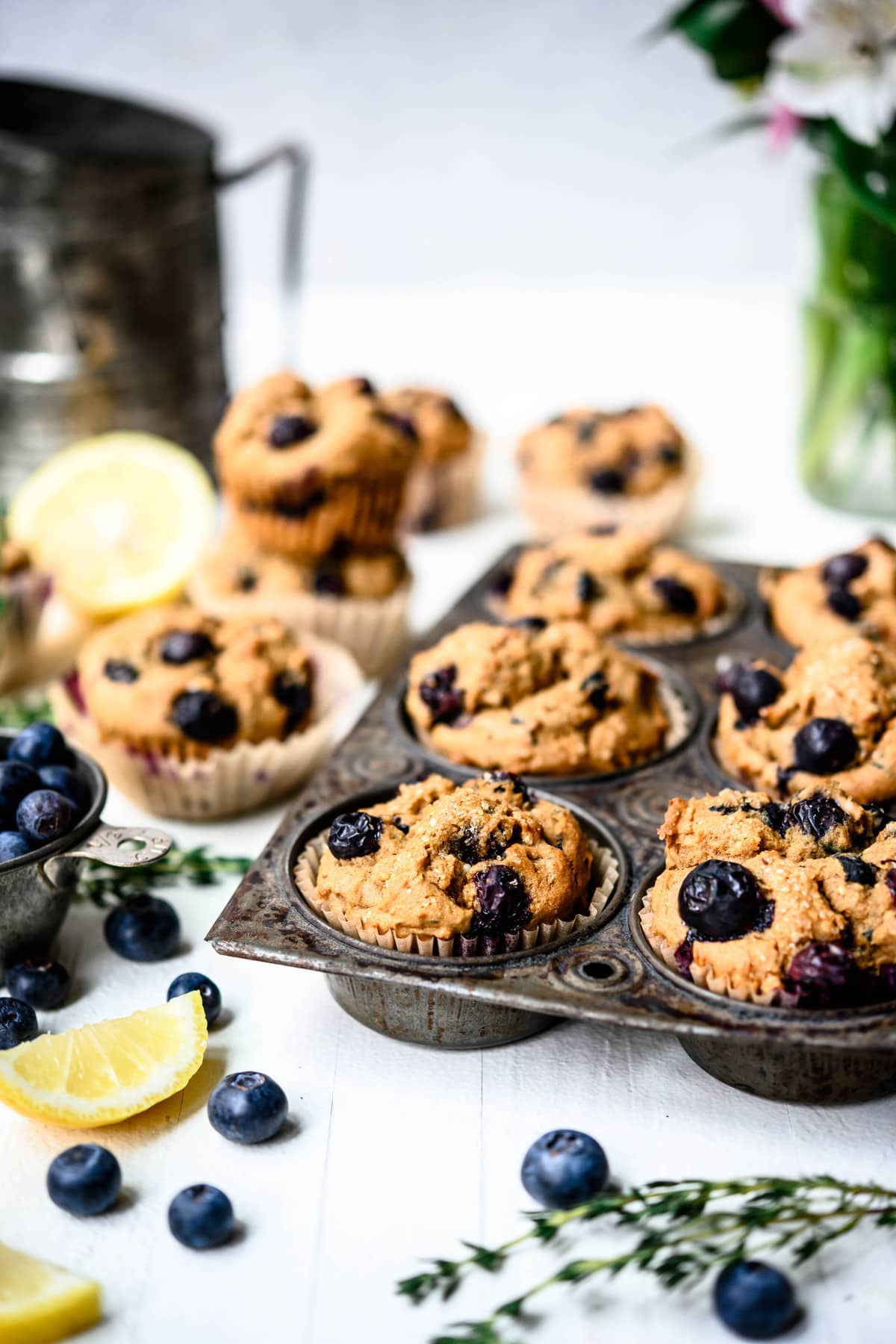 These Vegan Blueberry Lemon Muffins are the perfect on-the-go breakfast or snack. We won't blame you if you can't stop at just one. Bonus: they're also gluten free and refined sugar free!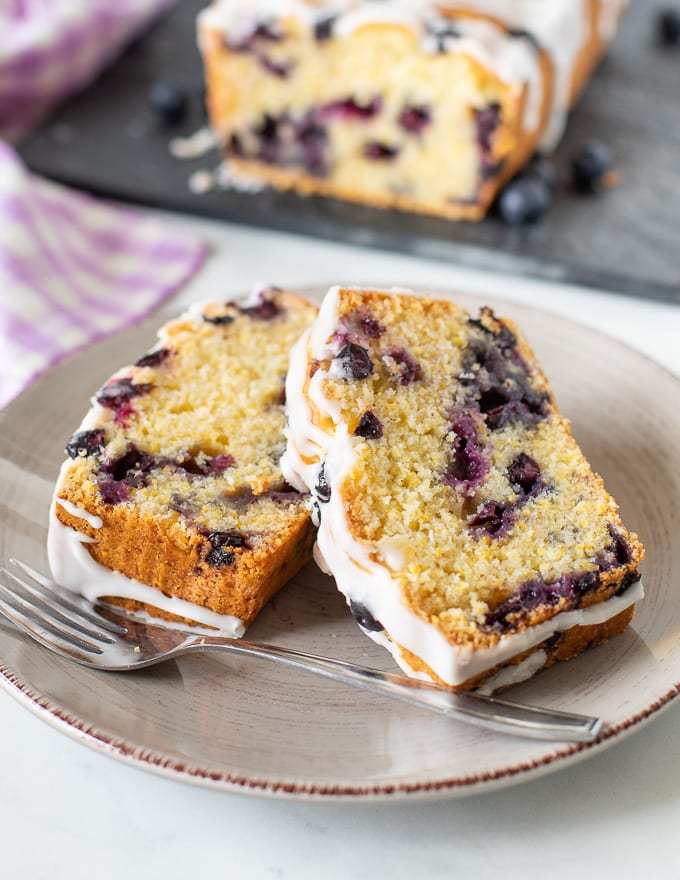 This lemon blueberry loaf cake comes together in one bowl. Finally, it's drizzled in an irresistible lemon glaze.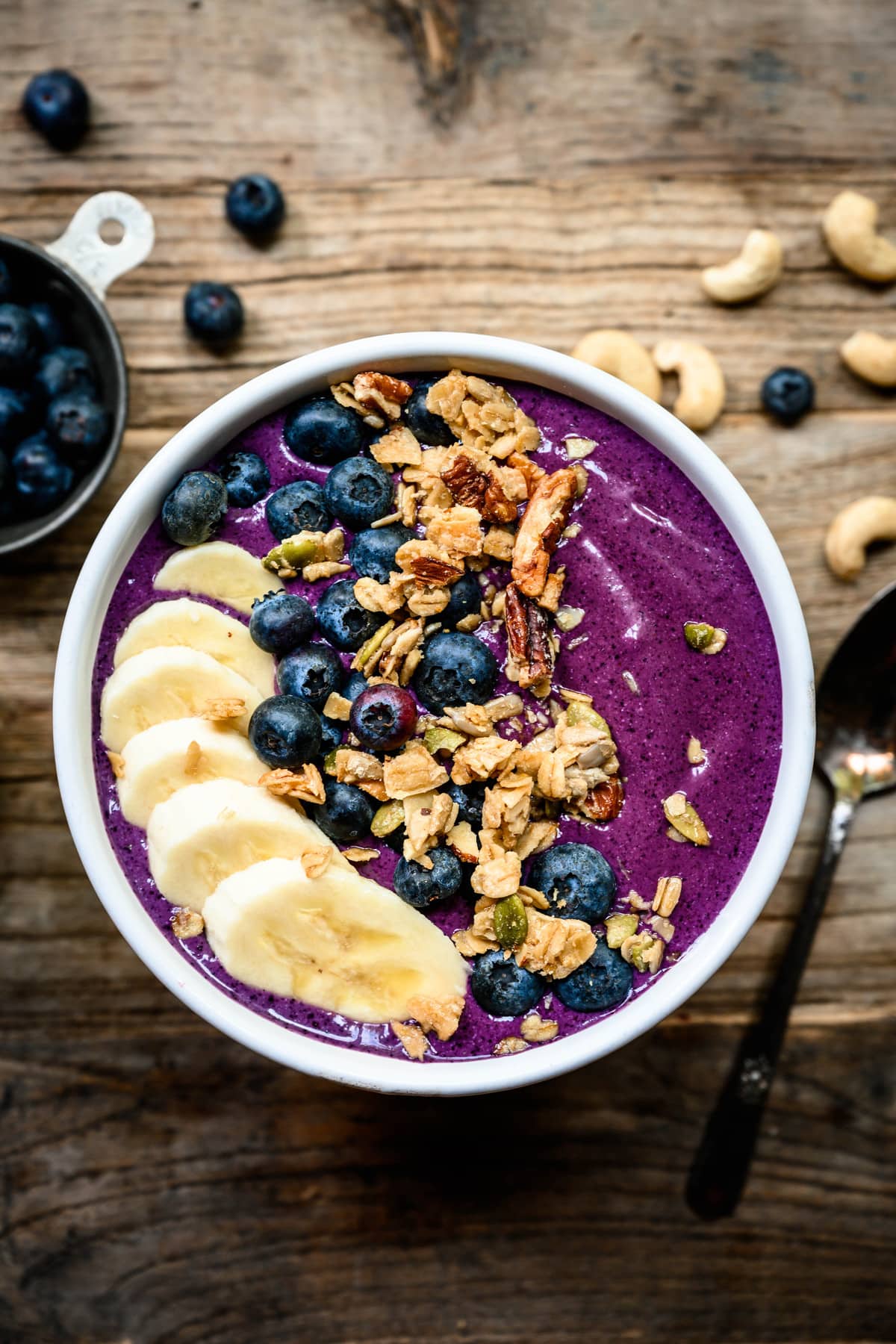 This protein-packed smoothie bowl is our go-to for post-workout recovery. With a creamy texture and plenty of healthy toppings (including extra blueberries), it's everything we want after a tough workout.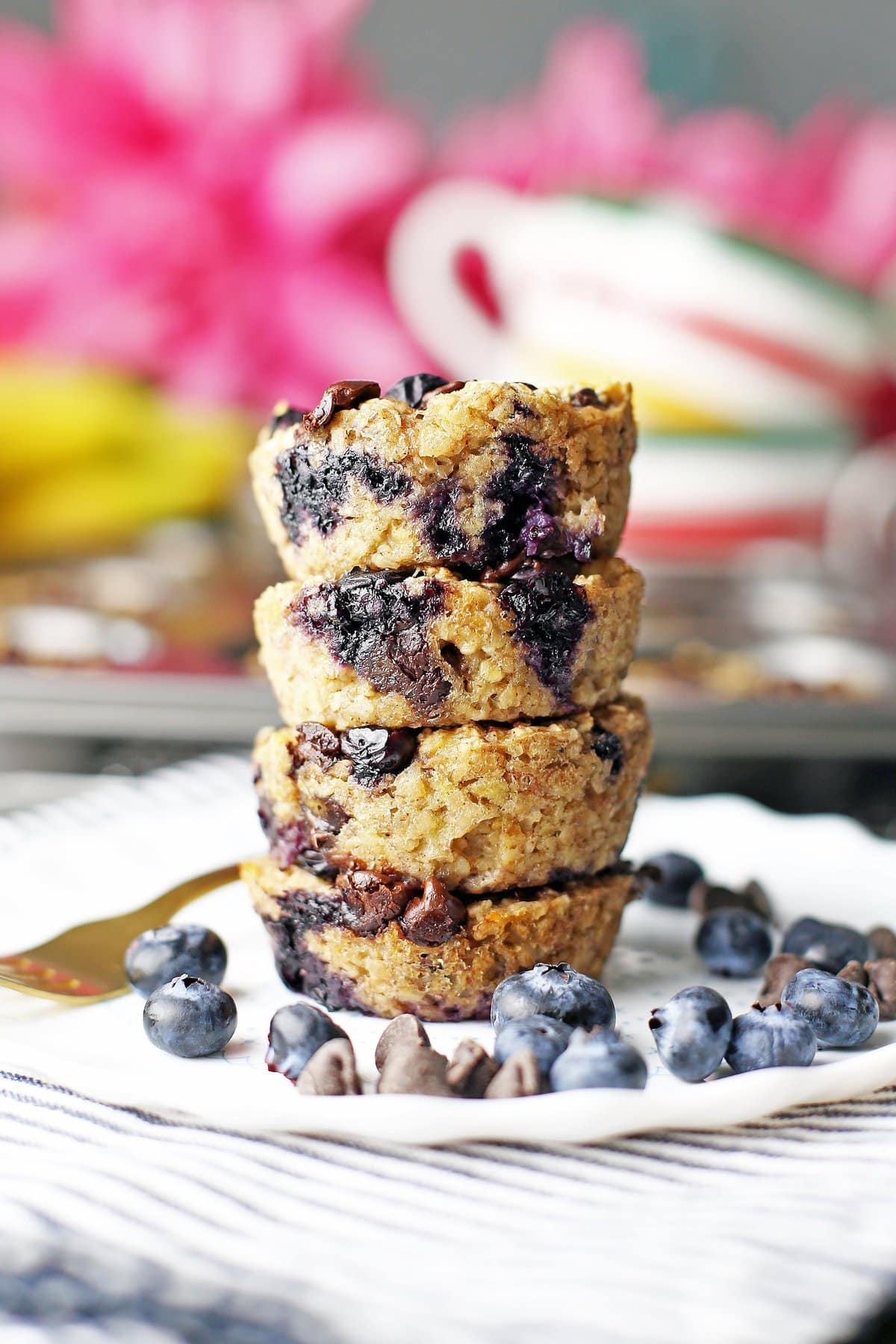 Loaded with hearty oats, fresh blueberries, and delicious chocolate, these cute little oatmeal cups are a perfect start to your day.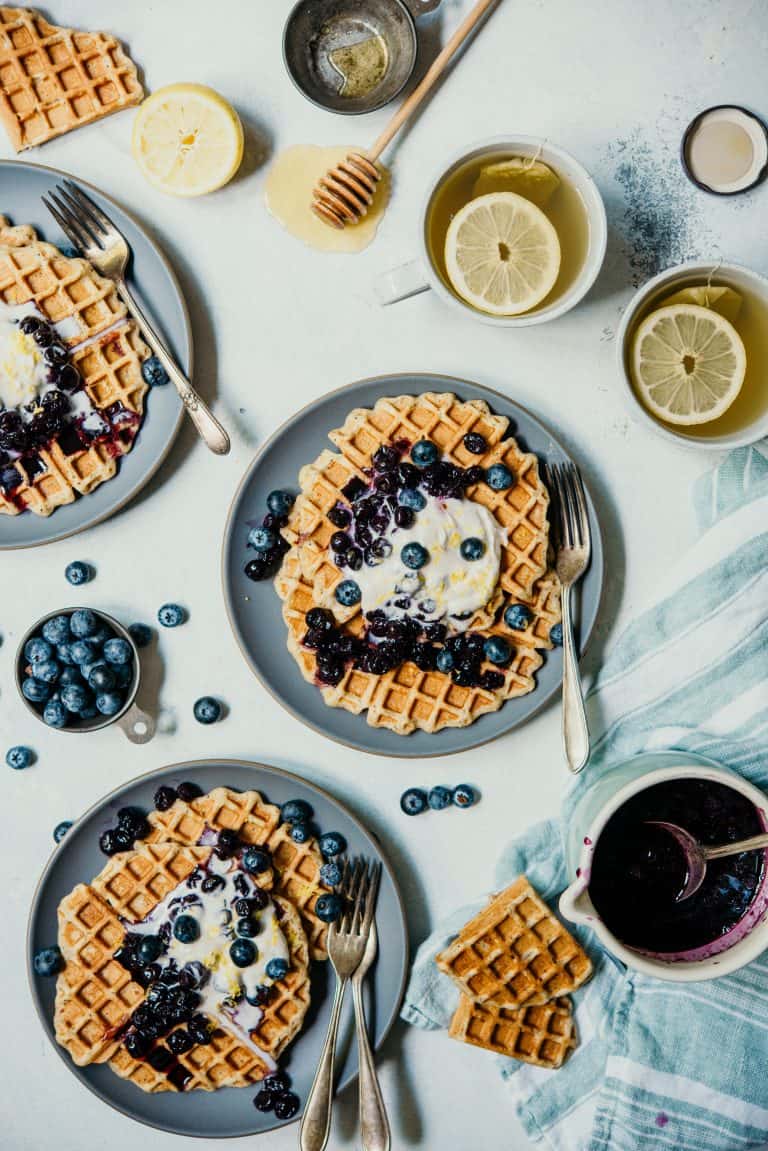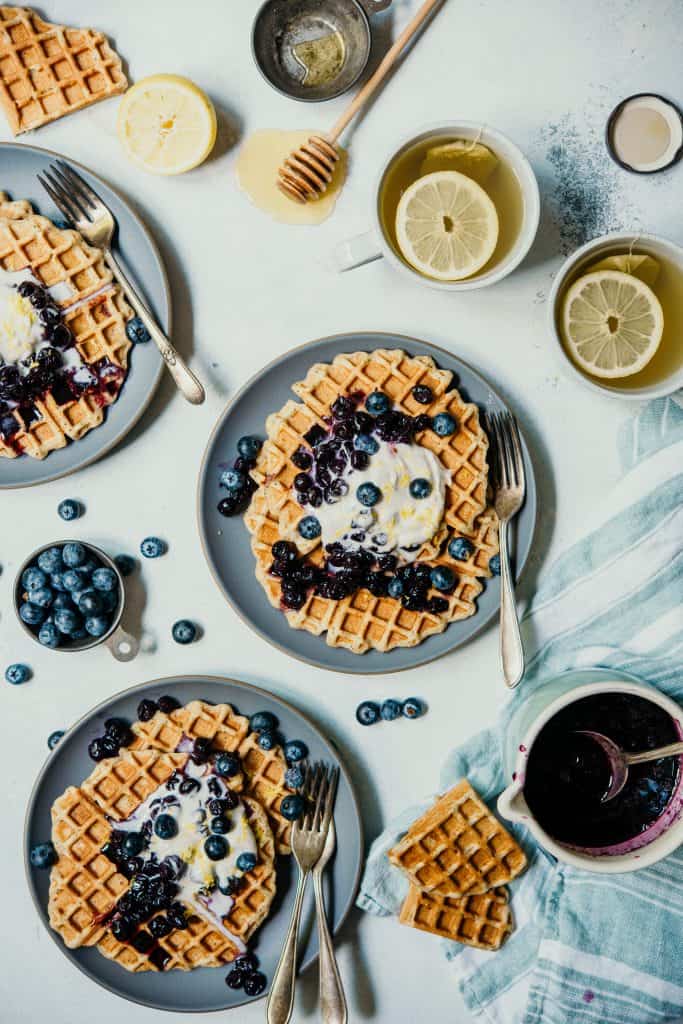 These lemon poppyseed waffles are delicous with a homemade blueberry maple syrup. Add a bit of lemon zest vanilla coconut whipped cream for peak flavor. The result is just about the best Sunday brunch we can imagine!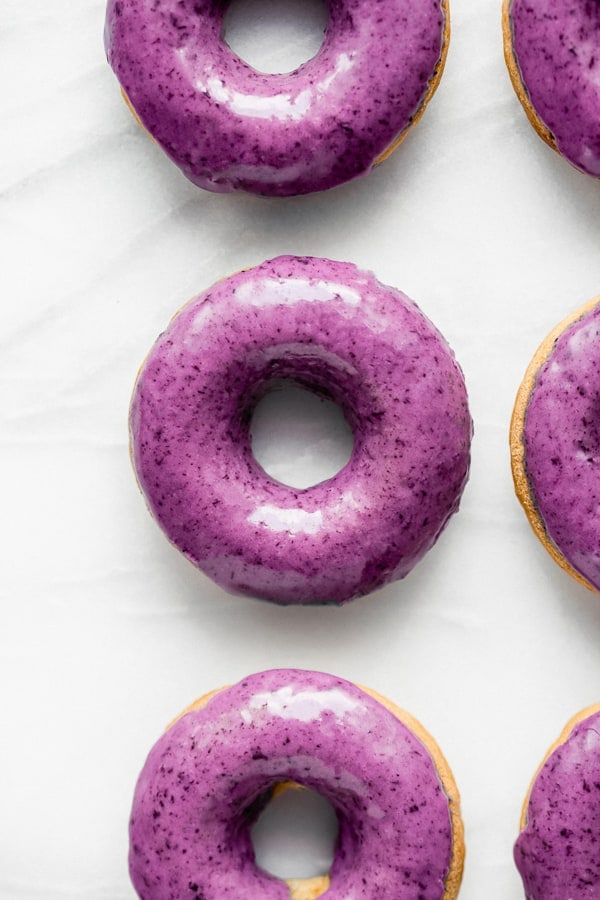 These beautiful gluten free doughnuts get their shiny blue coating from a healthy and easy blueberry glaze.
Vegan Blueberry Side Dish Recipes
We love incorporating blueberries into imaginative side dishes. Enjoy these healthy blueberry recipes alongside your favorite summer main dishes!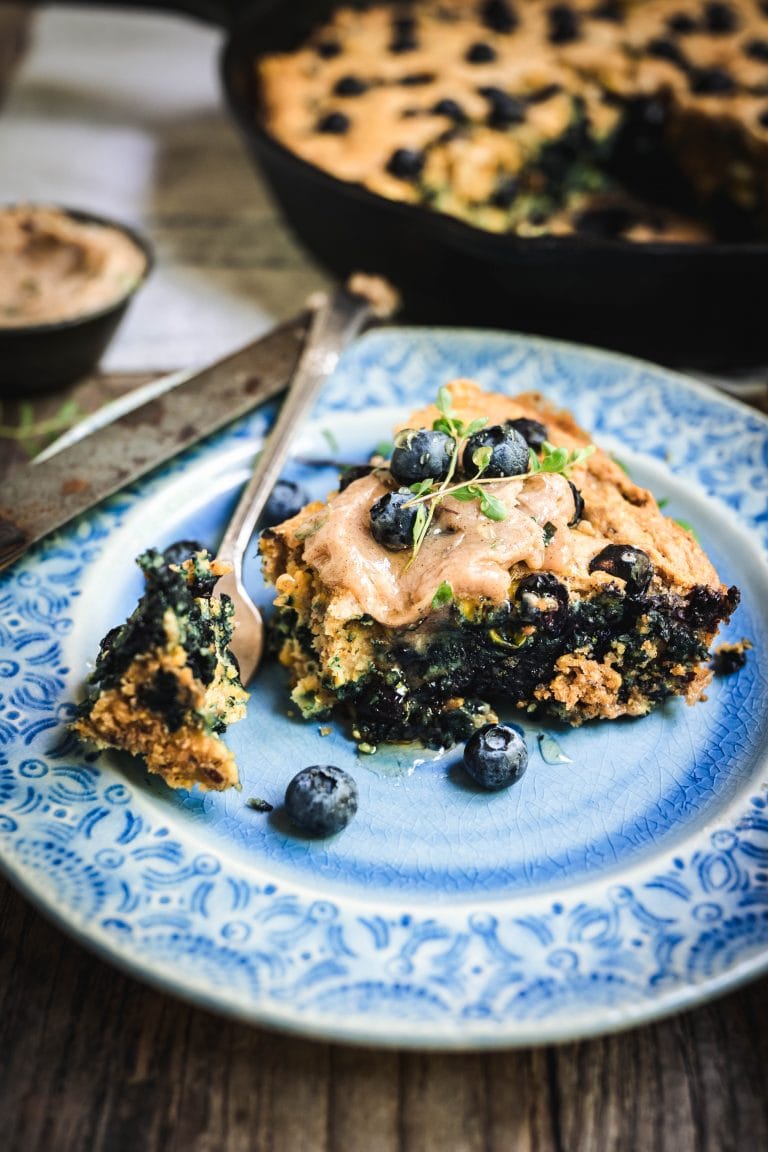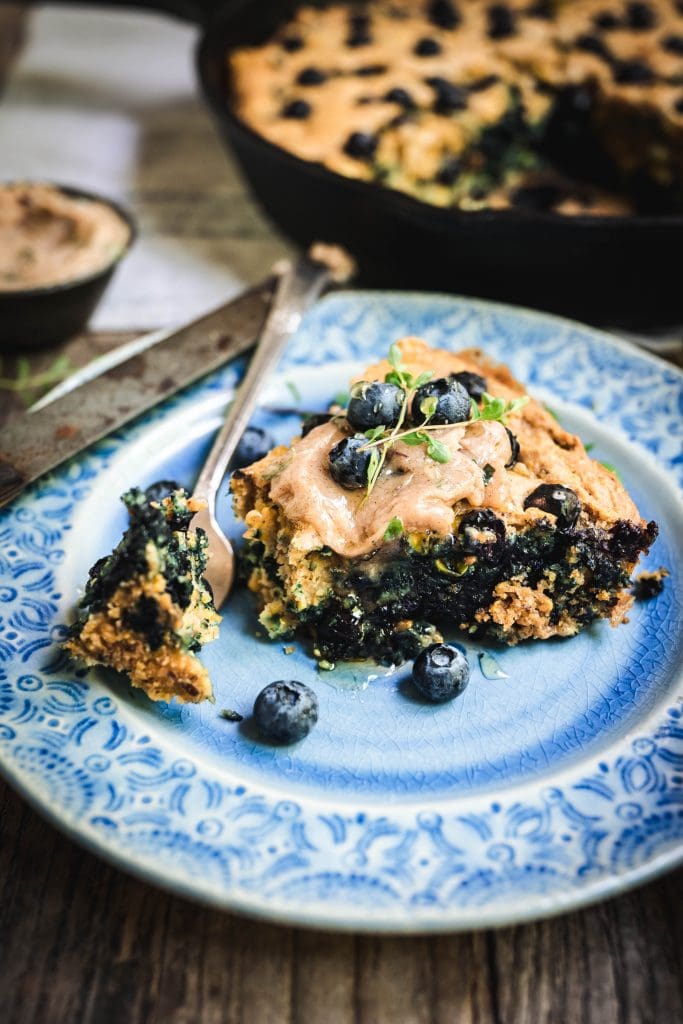 Fresh corn and blueberries add sweetness and tang to this gluten free and dairy free cornbread. Spread a slice with homemade thyme-honey butter for a comforting treat.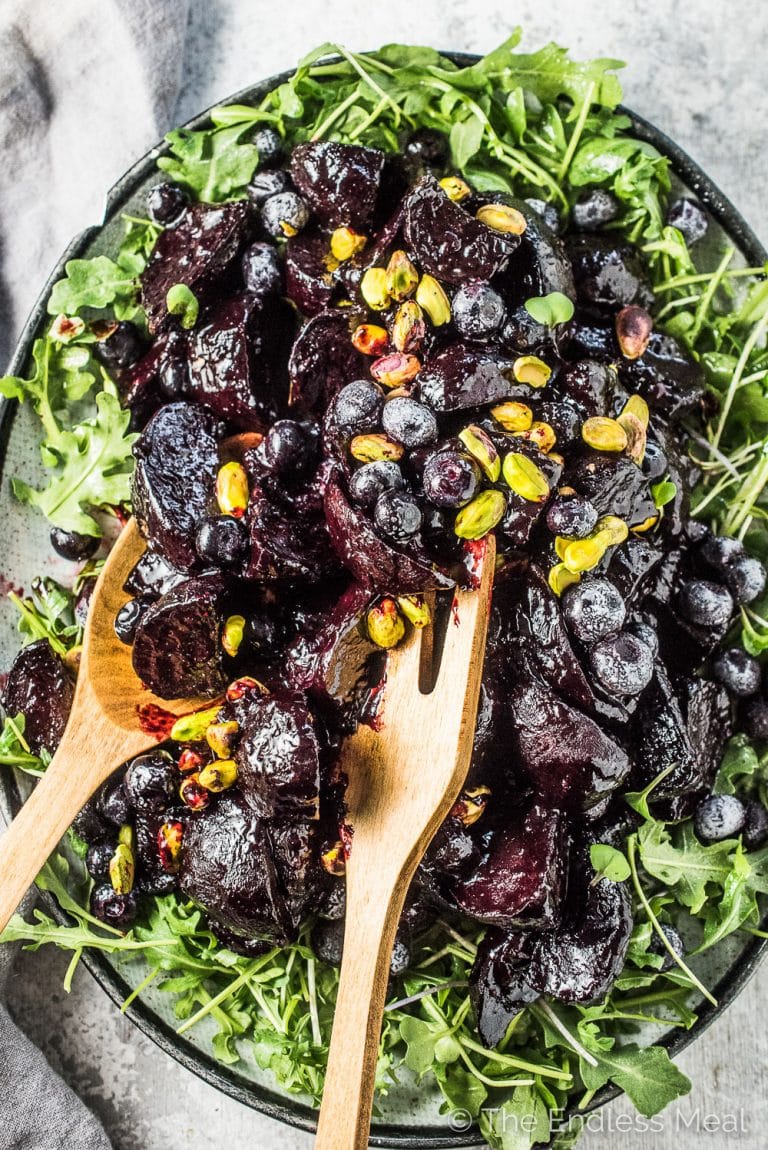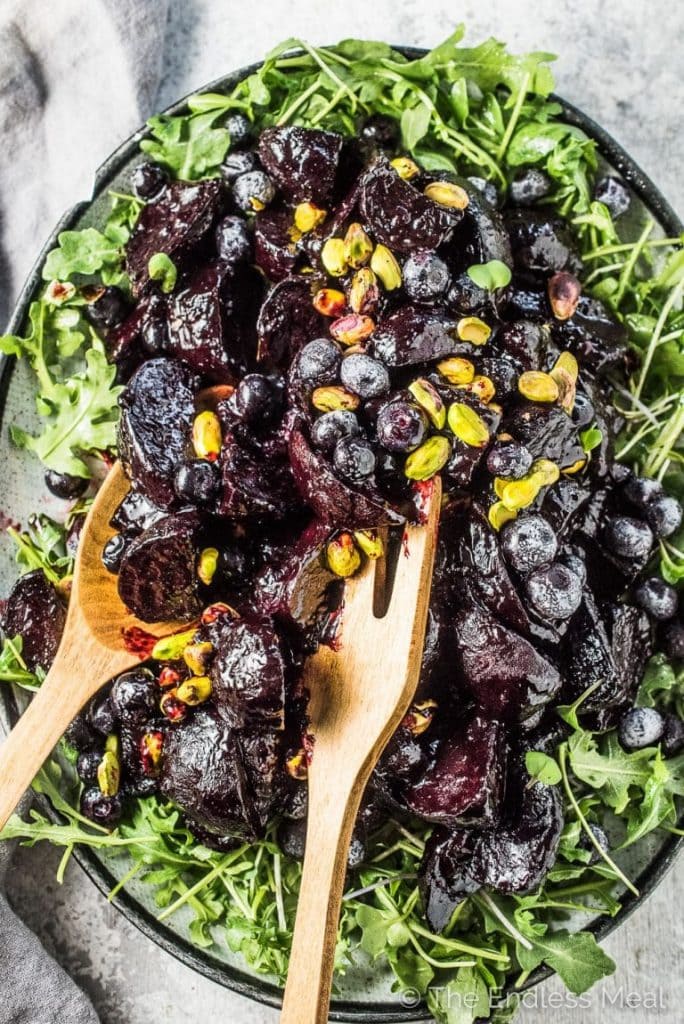 These glazed beets are an antioxidant powerhouse. And, they're such a unique way to add blueberries to your favorite root veggies.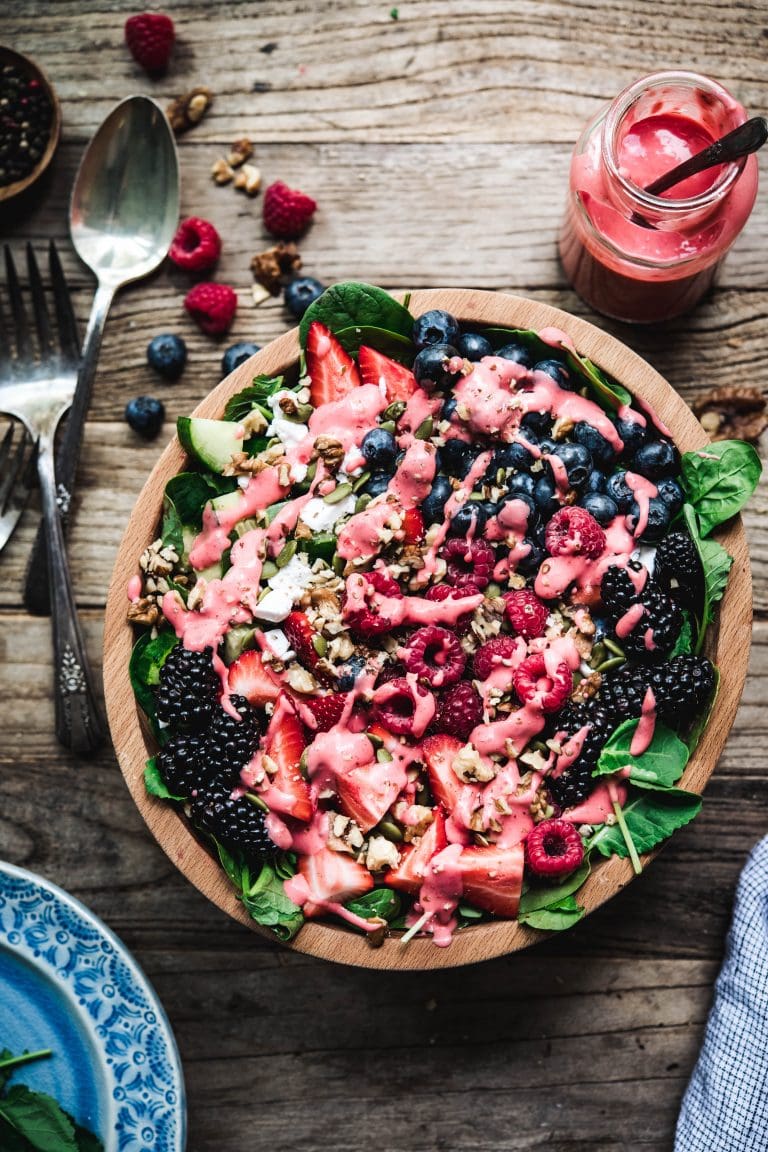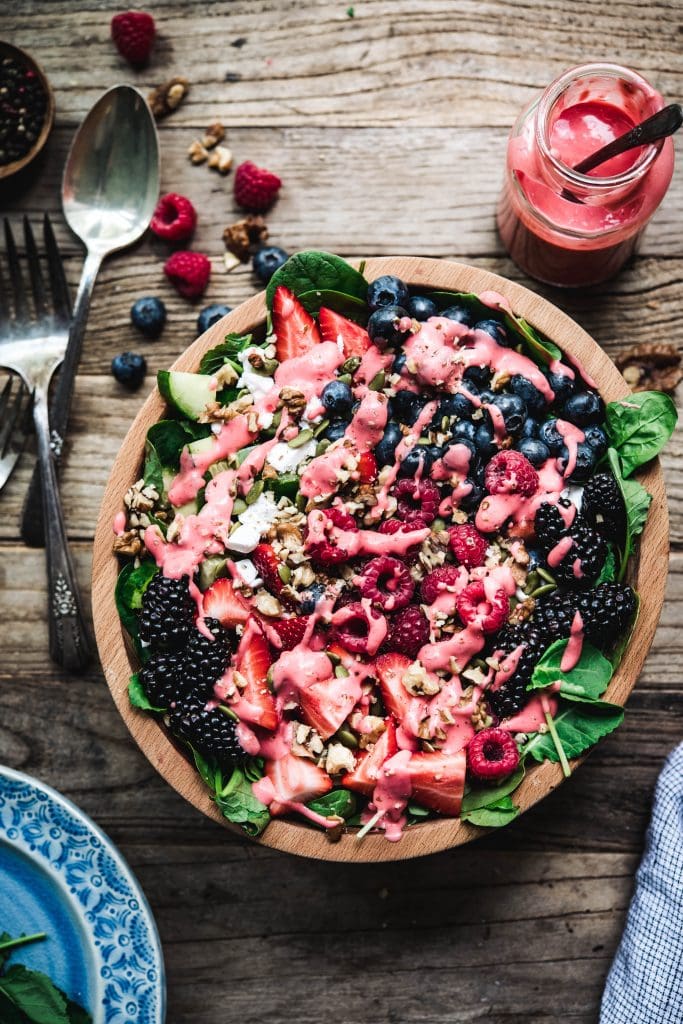 This Berry Spinach Salad with a creamy vegan strawberry raspberry dressing is light and refreshing. One of our favorite healthy blueberry recipes!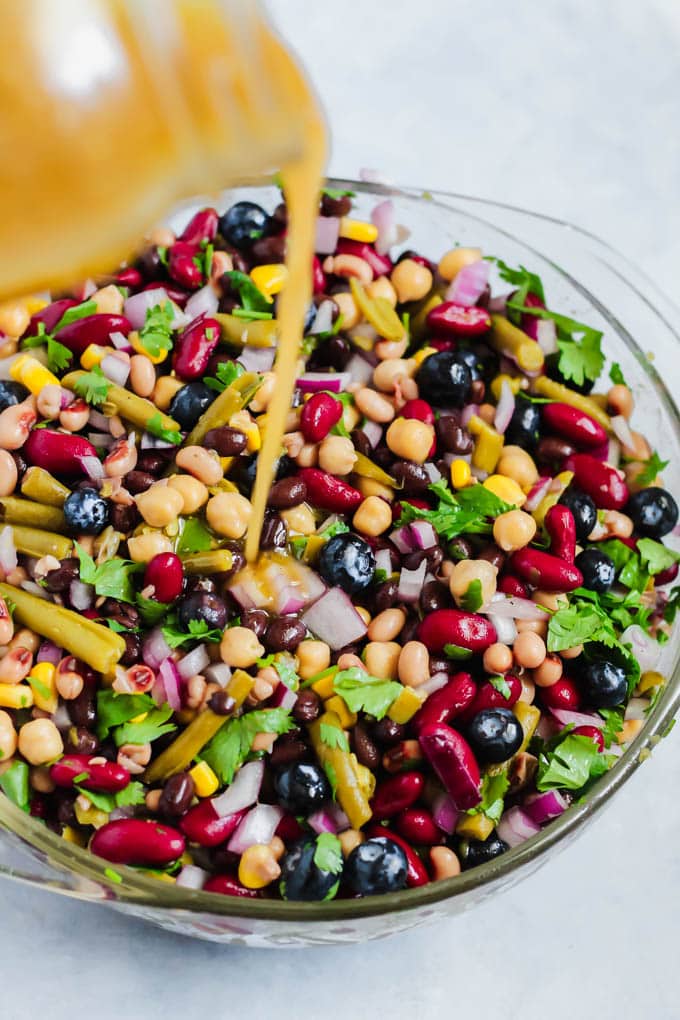 This is a hearty vegan side dish. Filled with five types of protein-rich beans and fresh blueberries, it's a crowd-pleasing make-ahead meal.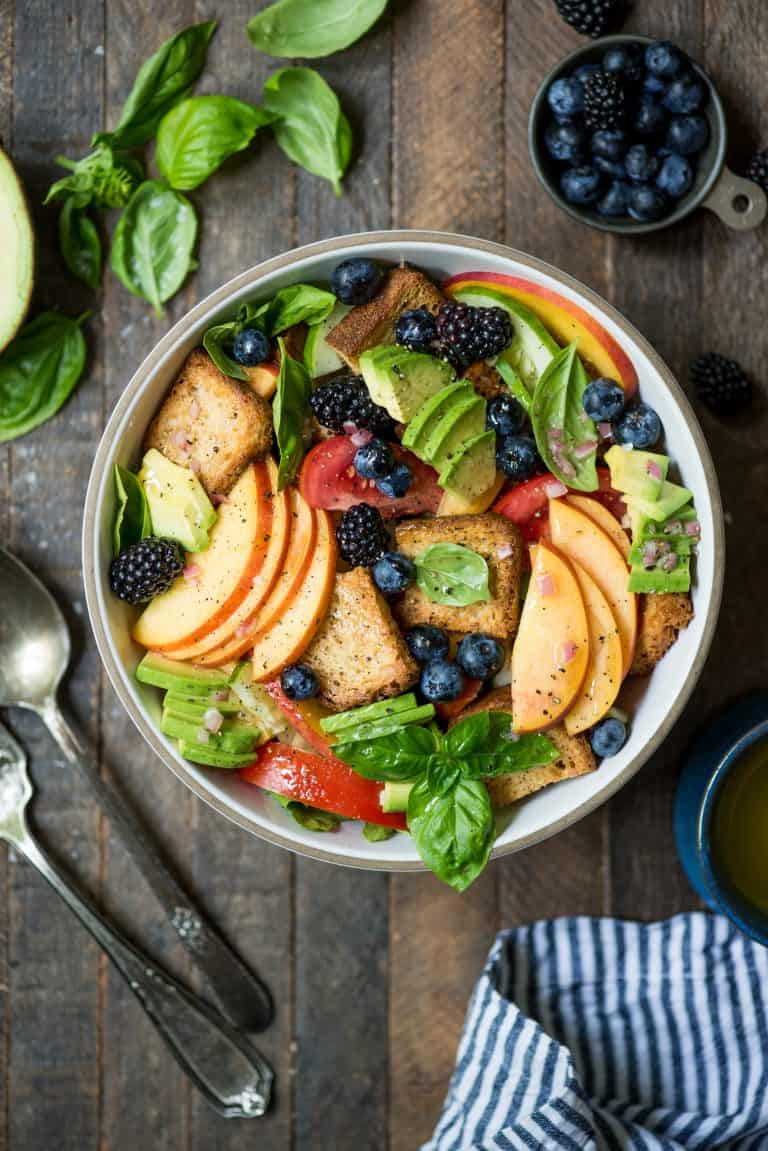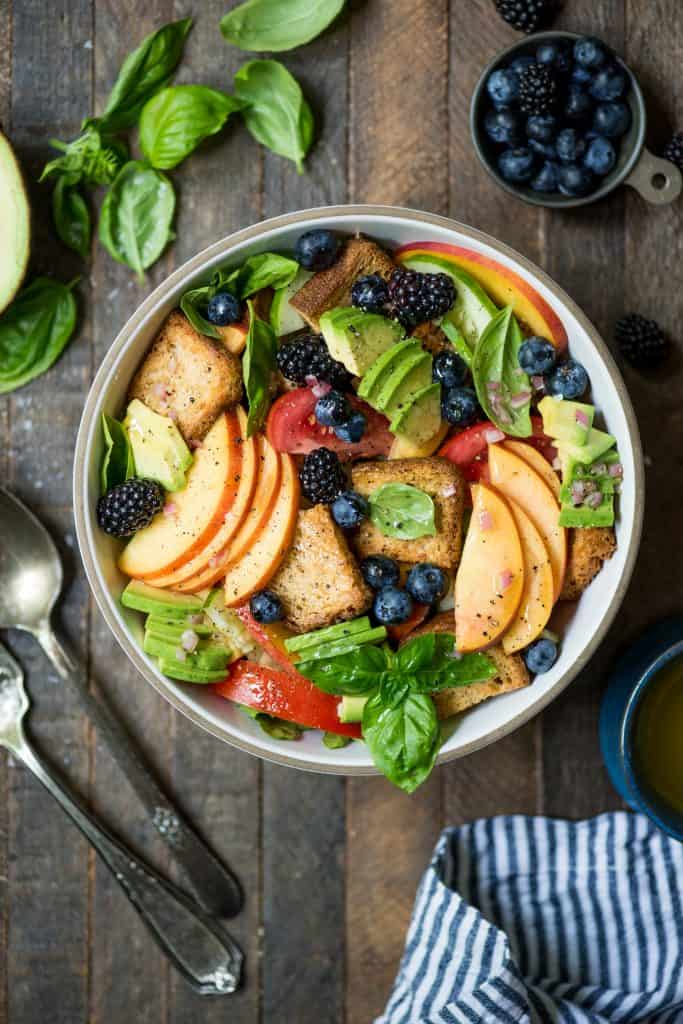 Traditional panzanella includes tomatoes, cucumber, red onion, olive oil, vinegar and sometimes basil. However, we added a few seasonal extras, including fresh peaches, juicy blueberries, and avocado. Give it a try before summer produce is gone.
Vegan Blueberry Dessert Recipes
You simply can't go wrong with any of these blueberry dessert recipes. My favorite: blueberry ice cream!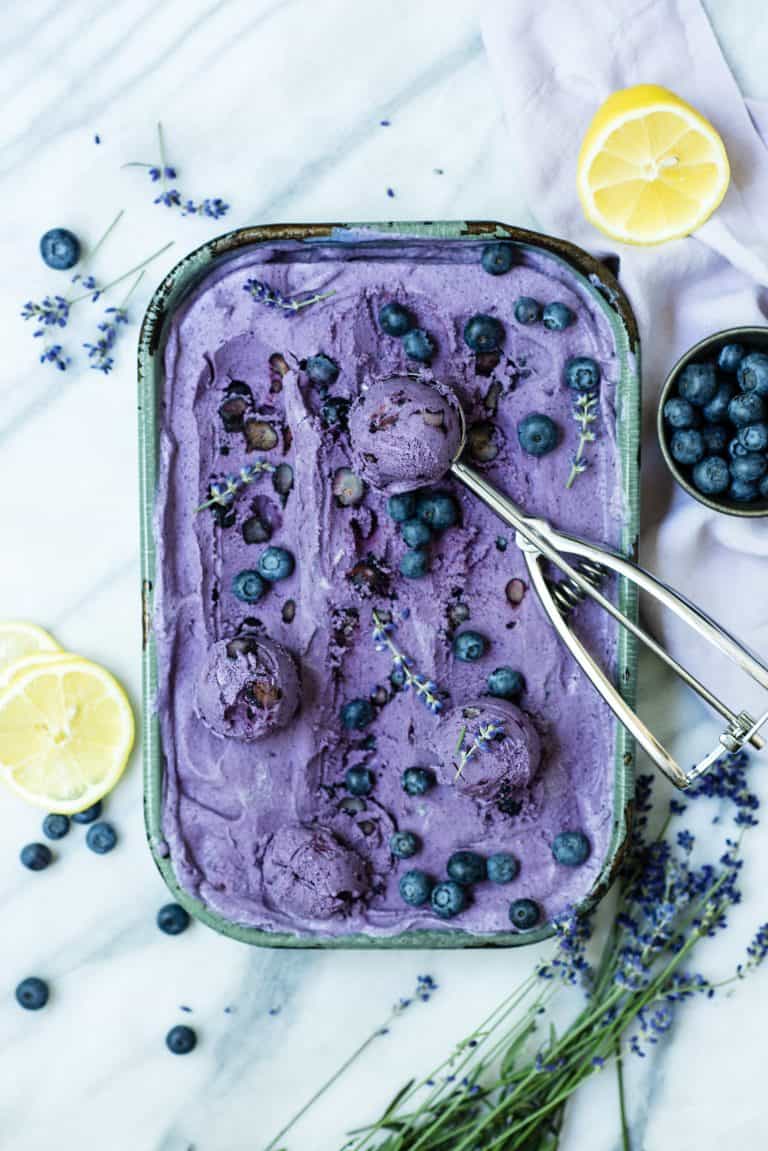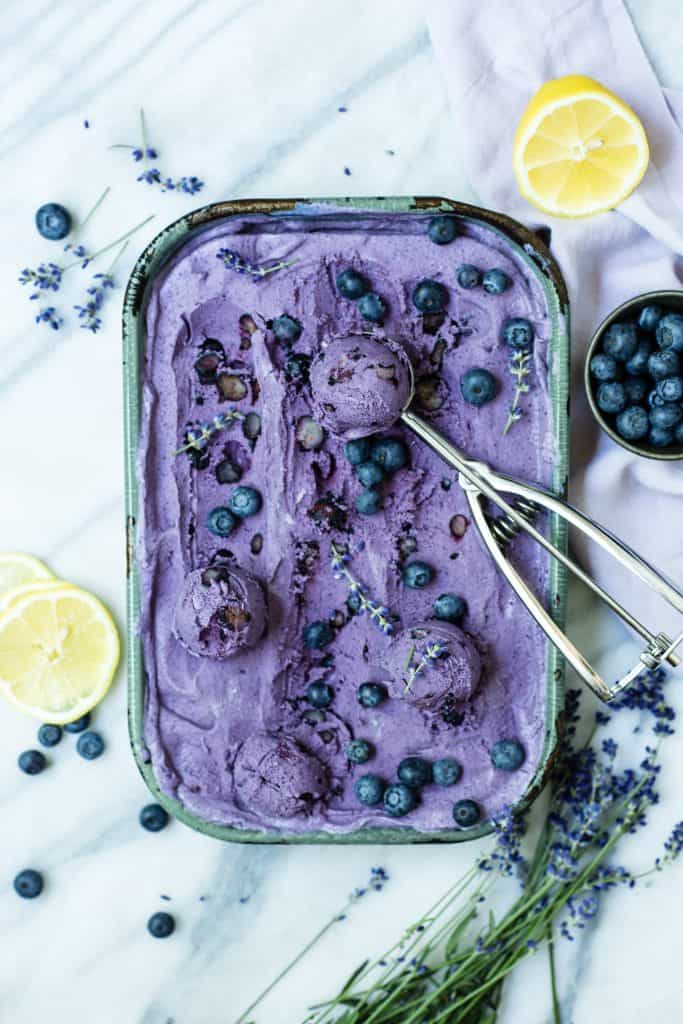 This vegan blueberry ice cream has perfect texture. The combo of coconut milk and soaked cashews, results in velvety and rich vegan ice cream.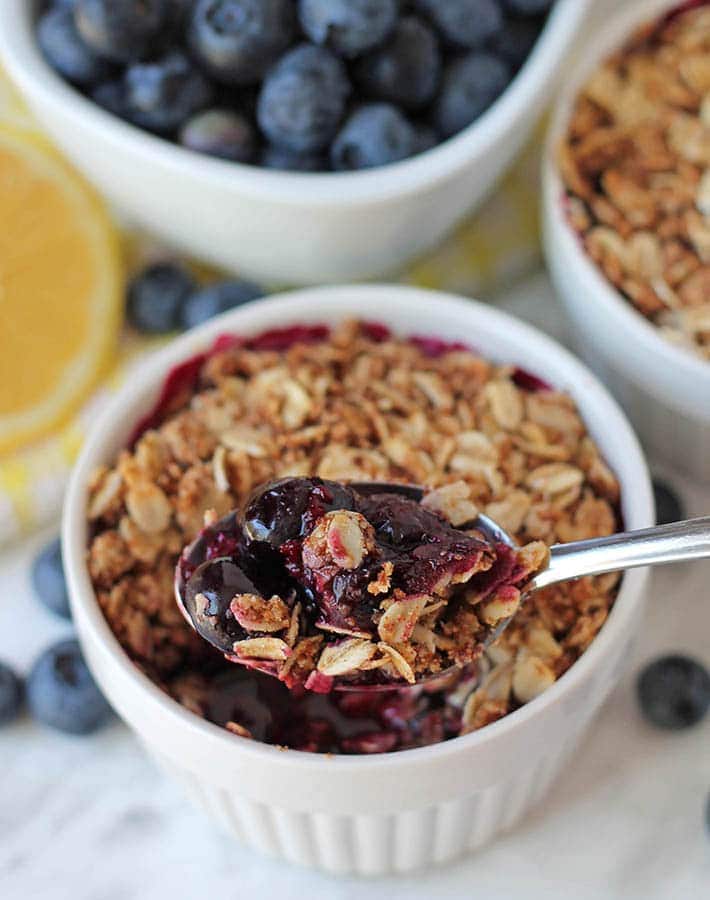 Four simple ingredients make this delicious and hearty vegan crisp topping. Serve this blueberry crisp with coconut whipped cream or vegan vanilla ice cream for the ultimate experience.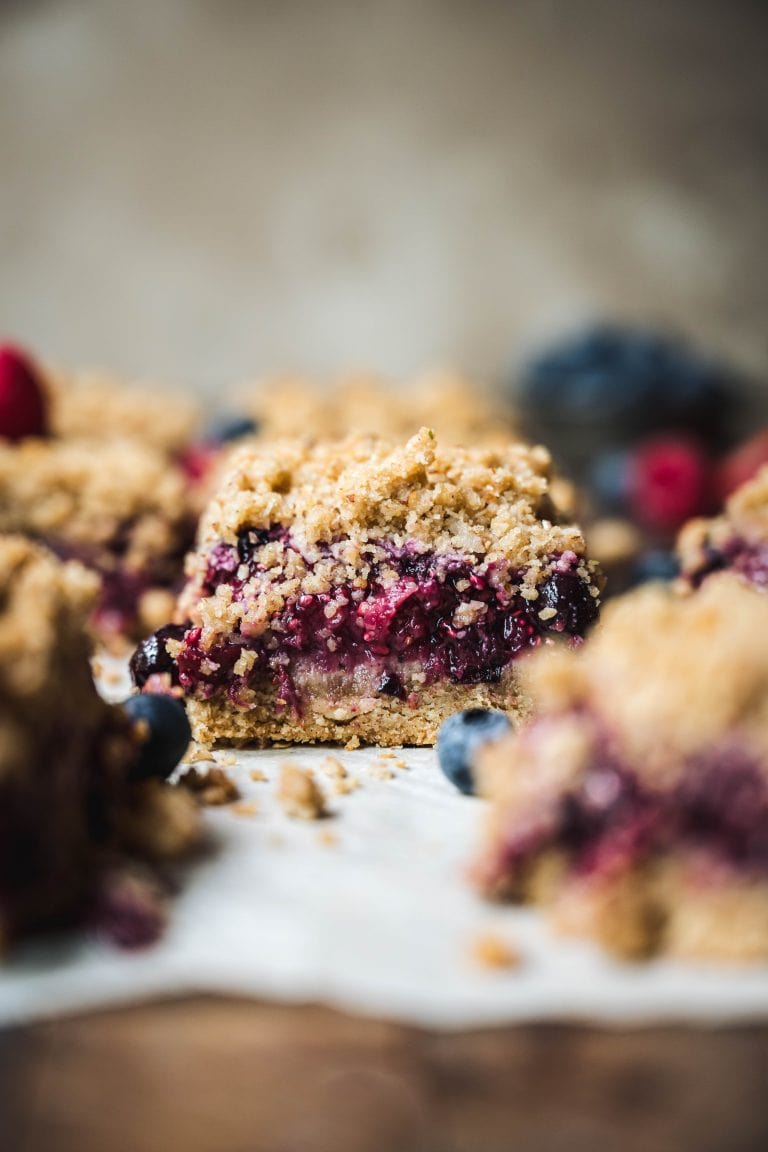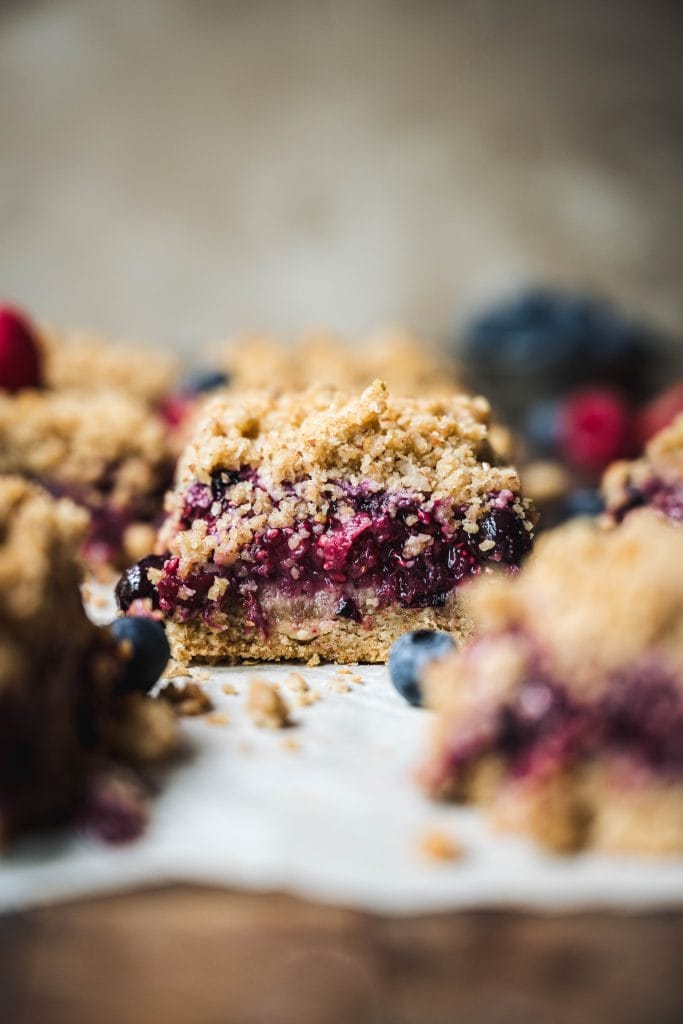 A buttery crust with tangy berry filling is pure summer. We transformed our tried-and-true pie recipe into vegan, gluten-free Four Berry Pie Bars. Since everything tastes better when you eat it with your hands!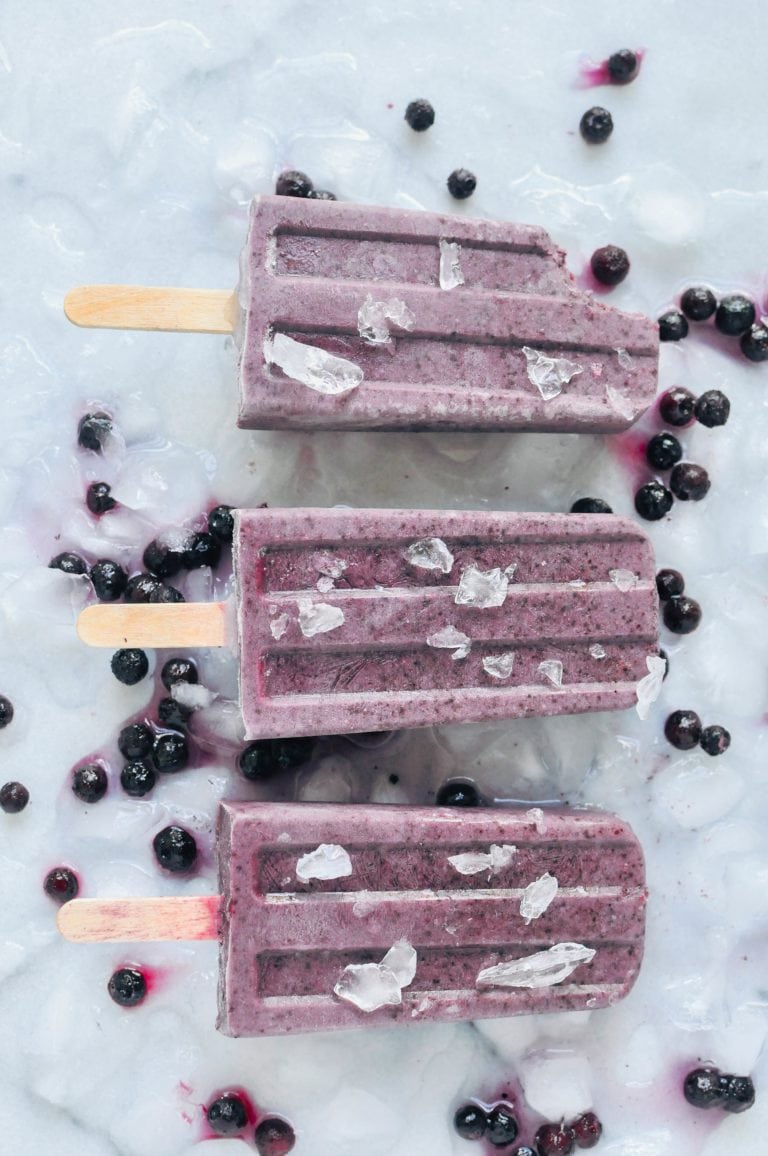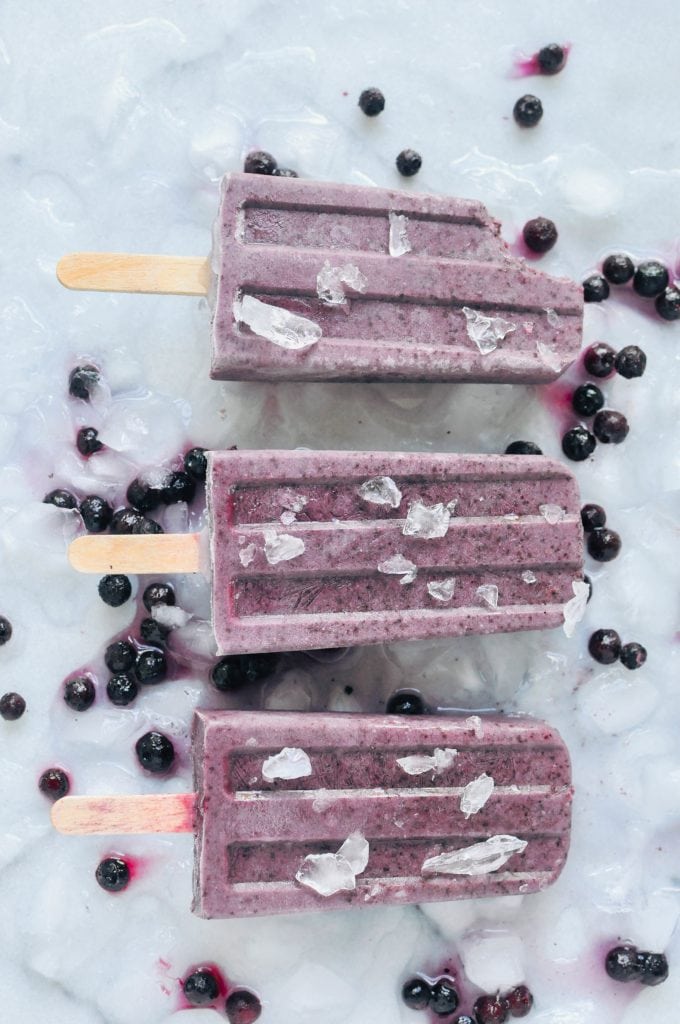 These blueberry basil coconut milk popsicles are an unlikely, but delightful flavor pairing. And they're only four ingredients!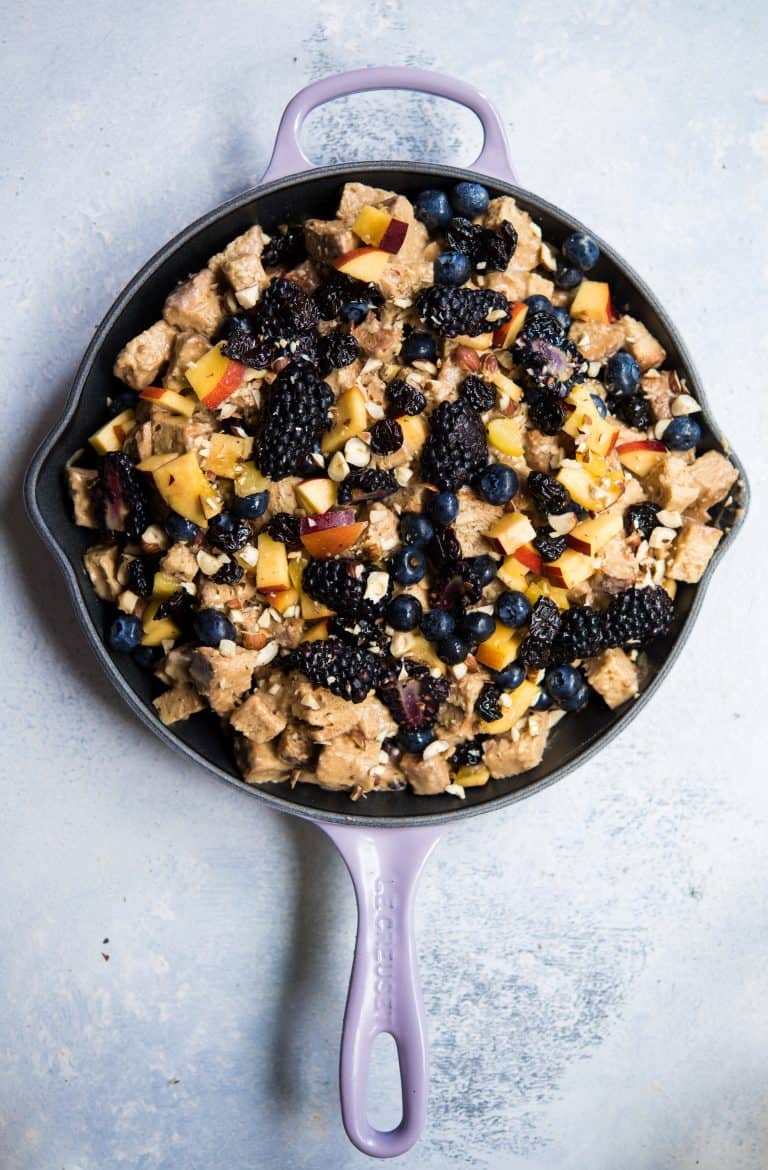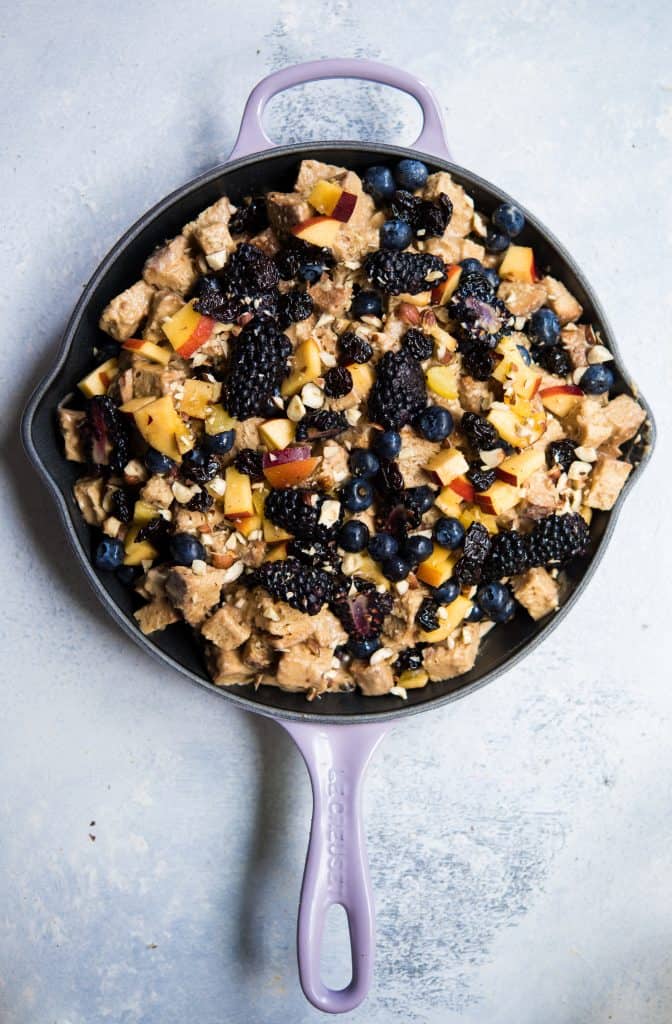 This summery take on bread pudding is the perfect brunch for a crowd. Simply throw everything into a pan. Next, wait for your guests to wake up to the smell of toasty bread!
Now, another delightfully simple blueberry recipe. A simple vegan rice pudding gets a beautiful purple upgrade from easy blueberry compote.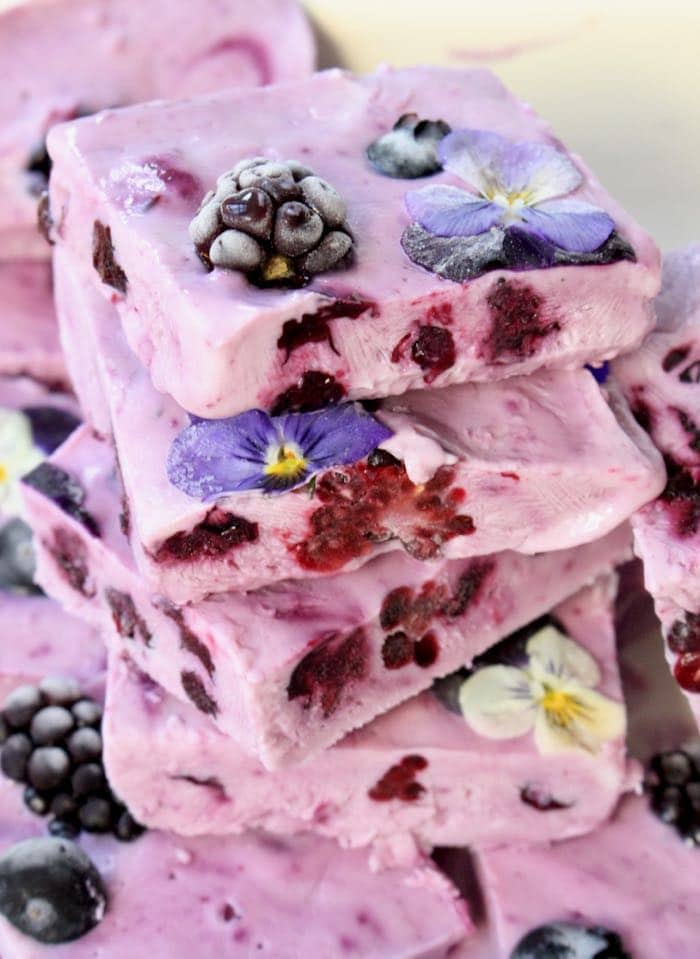 First off: how gorgeous are these blueberry yogurt bars? They're also packed with seasonal berries and lovely edible flowers.