This vibrant and festive Grinch cocktail along with our great holiday gift suggestions, are sure to put you in the holiday spirit.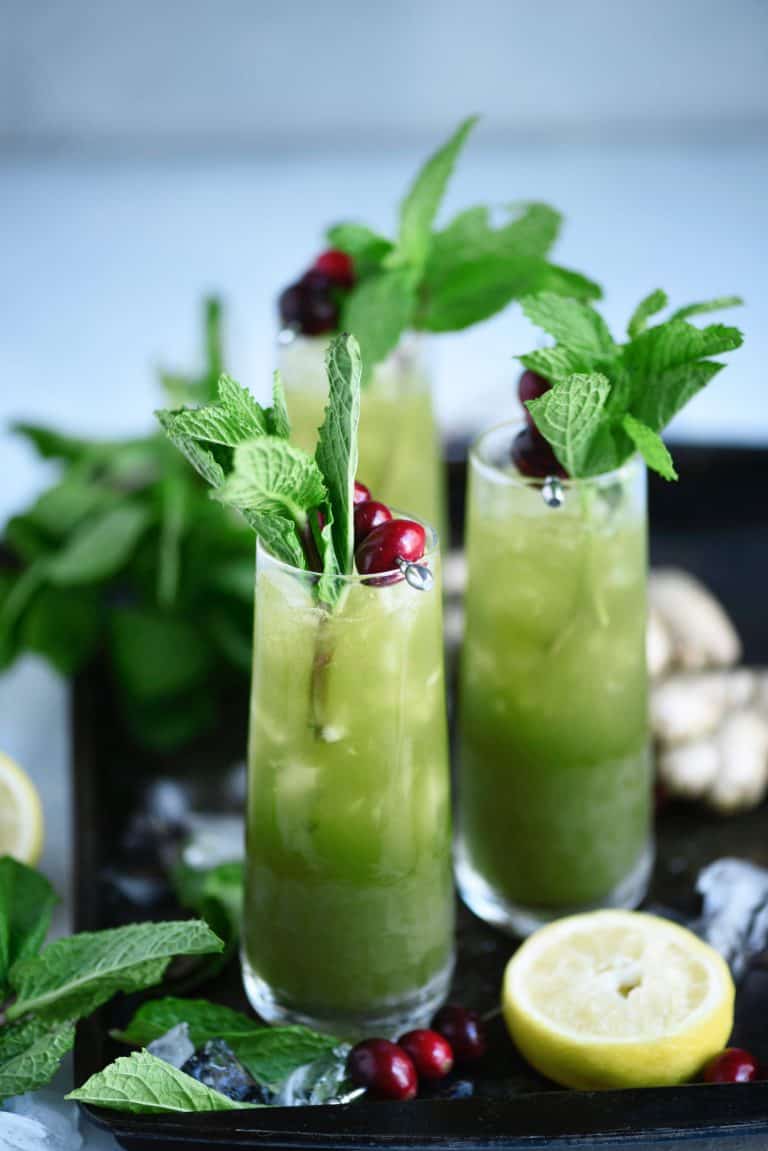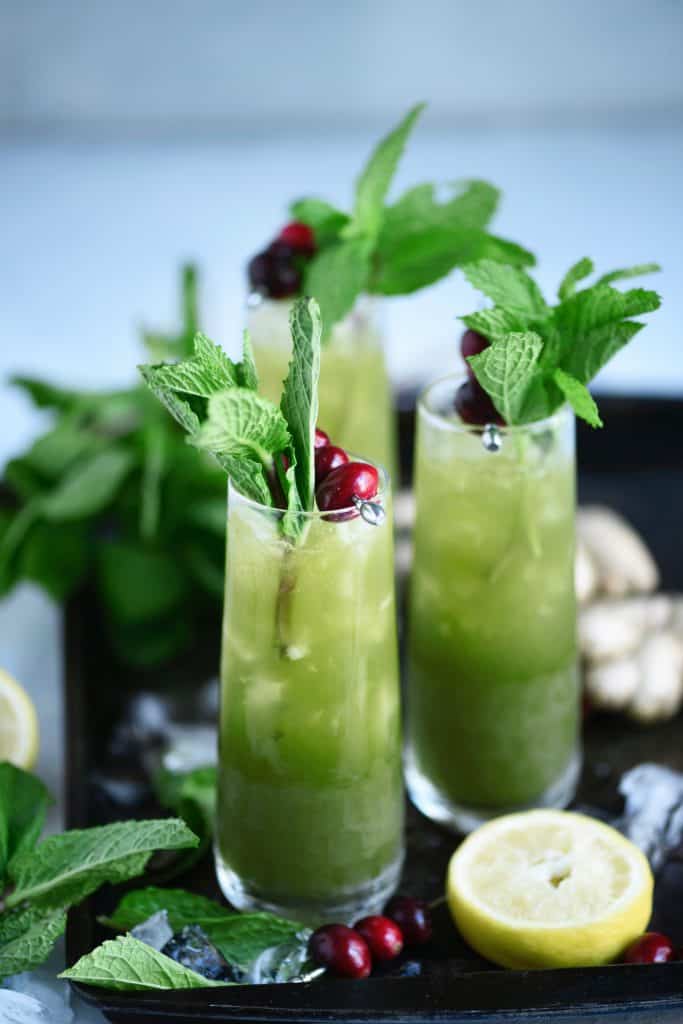 A few years ago, we started a Secret Santa tradition within our immediate family, so instead of getting gifts for everyone, each person gets something extra special for just one person. Although we're *technically* supposed to keep our person a secret, it never happens. I, as the ultimate detective, have managed to figure out everyone's Secret Santa by the first week of December (oops), but although I've given ideas to everyone else, I still haven't figured out what to get for my older brother (hope you're not looking at this, Travis!).
In the midst of searching for some ideas, I happened across some fantastic cocktail-related gifts (he LOVES wine, whiskey, and just about every other spirit out there). Since men are particularly hard to shop for, I thought I'd round them all up here!
Once you've stocked up on cocktail gadgets, you'll have to make this festive "Grinch" Cocktail! Quite a few years ago (far before our legal drinking years), we had a Grinch-themed party & made all sorts of appropriately themed snacks. By "party", I mean our immediate 5 person family plus our German exchange student, Sarah. Wild, right? Kidding aside, if you have young kids, consider having a "Grinch" night & making some classics, like 'Who Pudding', and of course, this grinch cocktail (for the adults).
The cocktail recipe is inspired by a drink we used to have at a bar in Amherst, MA (where I went to school) and we've been meaning to recreate it for a while! In addition, don't be turned off by the idea of having matcha in a cocktail – it's actually quite delicious and refreshing! To make the flavors a bit warmer, we added a homemade ginger simple syrup. Yum! Scroll down for the recipe.
10 Gifts For Cocktail Enthusiasts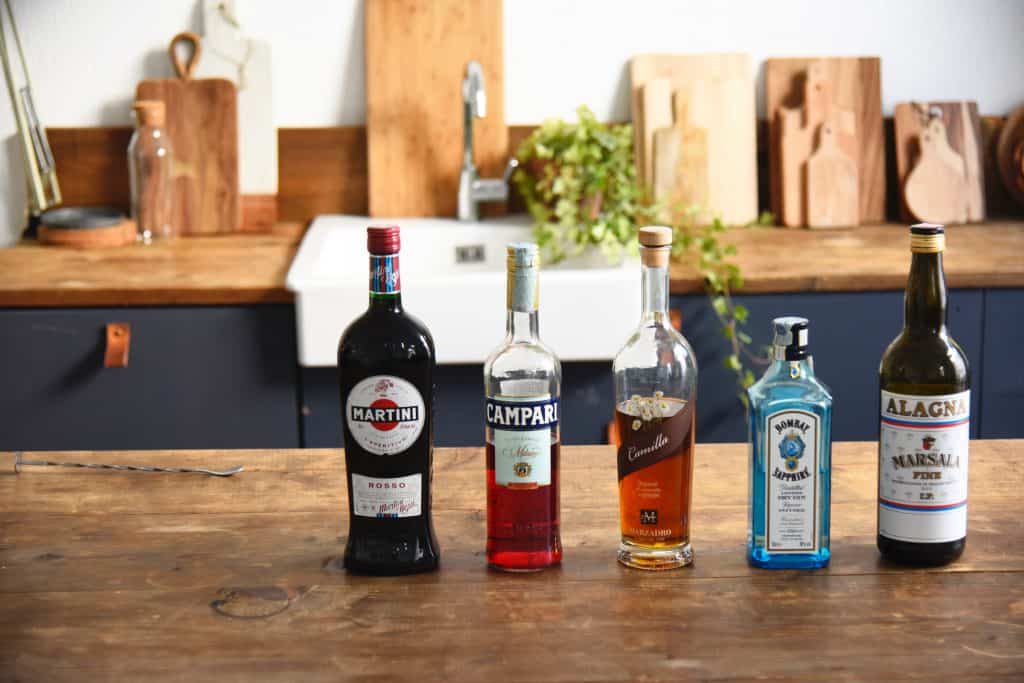 1. The Bar Book: Elements of Cocktail Technique
We talked in length about this book in our last cocktail post, but in short, it's an excellent book that includes some great recipes and a ton of useful information about every aspect of making a great cocktail. In addition, the photos are absolutely stunning as well! We recently made homemade ginger beer & it was a fantastic addition to this drink.
Purchase a copy on Amazon here.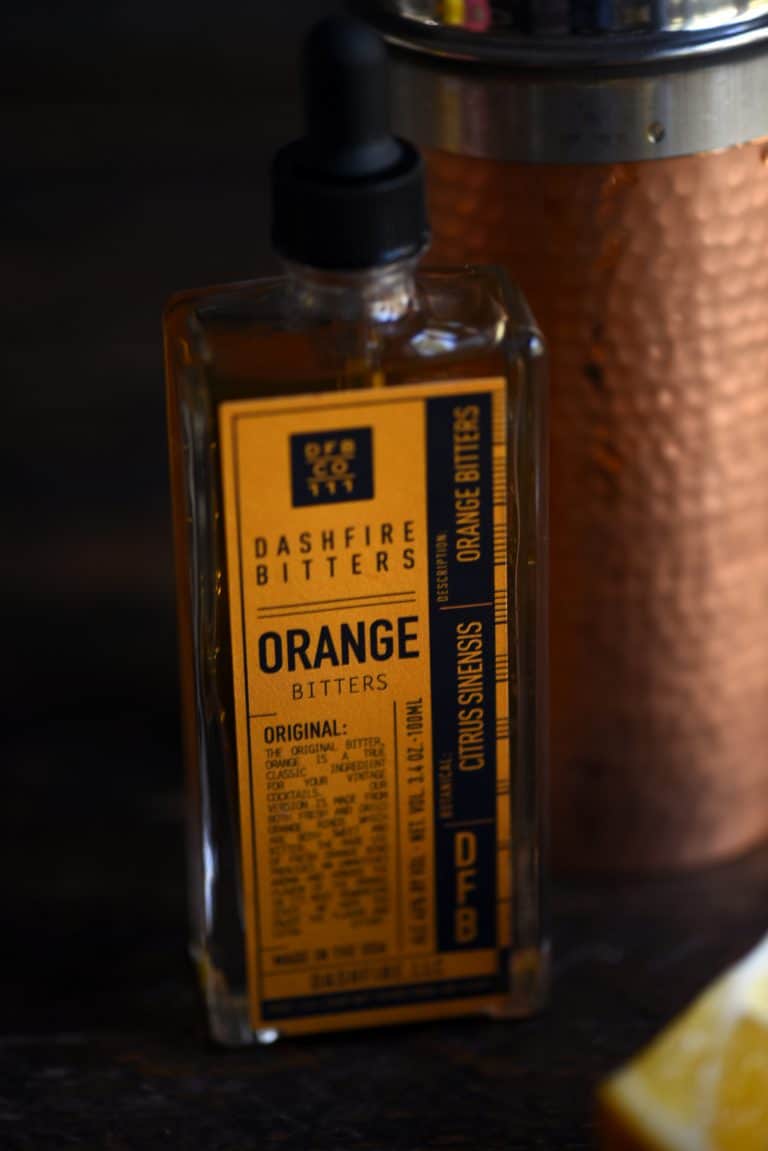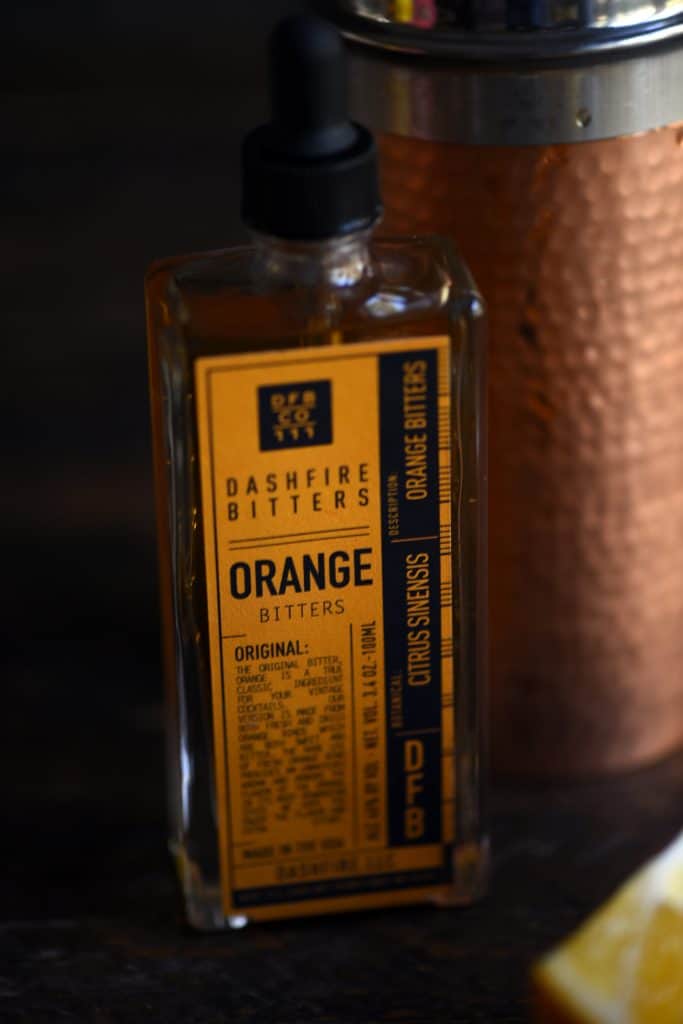 We recently discovered these bitters at a local store and we're in love with the flavors & packaging! Bitters really add a special touch to a lot of cocktails, and anyone that appreciates a unique drink will love these. Some of our favorite flavors include grapefruit, hibiscus, allspice, cardamon & lavender.
In addition, Here's a great recipe using their orange bitters! See where you can find them here.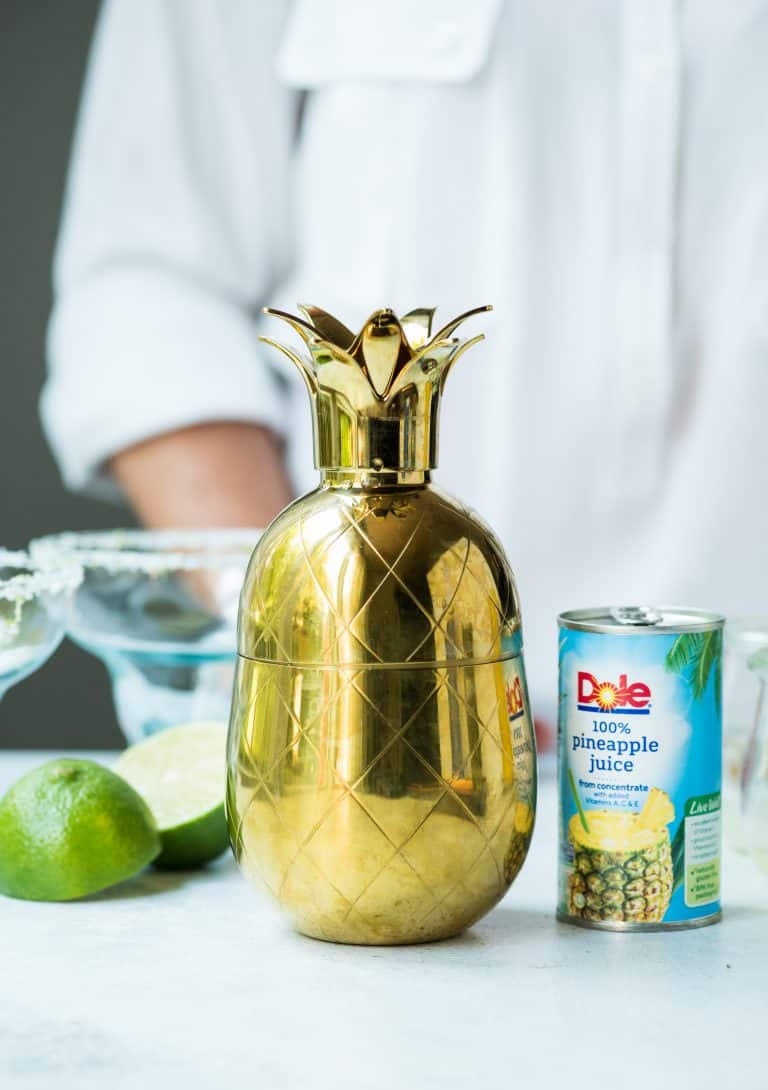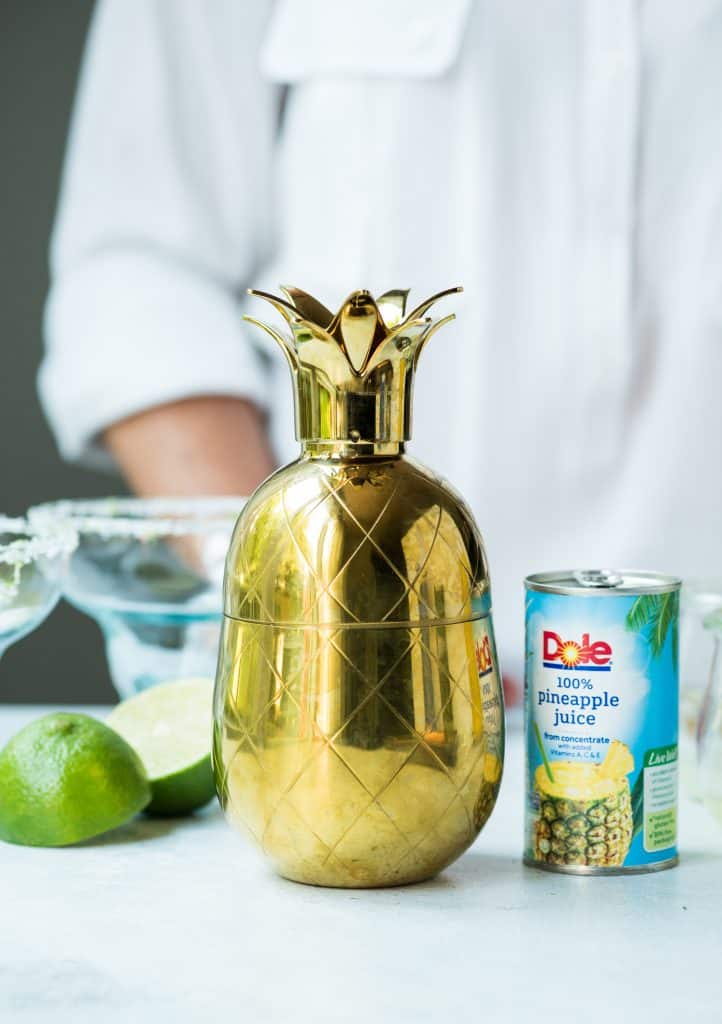 Okay, how cute is this shaker?! We recently added it to our collection & can't wait to use it in some summer-themed cocktails. Perfect for the hip millennial in your life, or anyone who wishes they were somewhere tropical!
Purchase here.
4. Himalayan Salt Tequila Glasses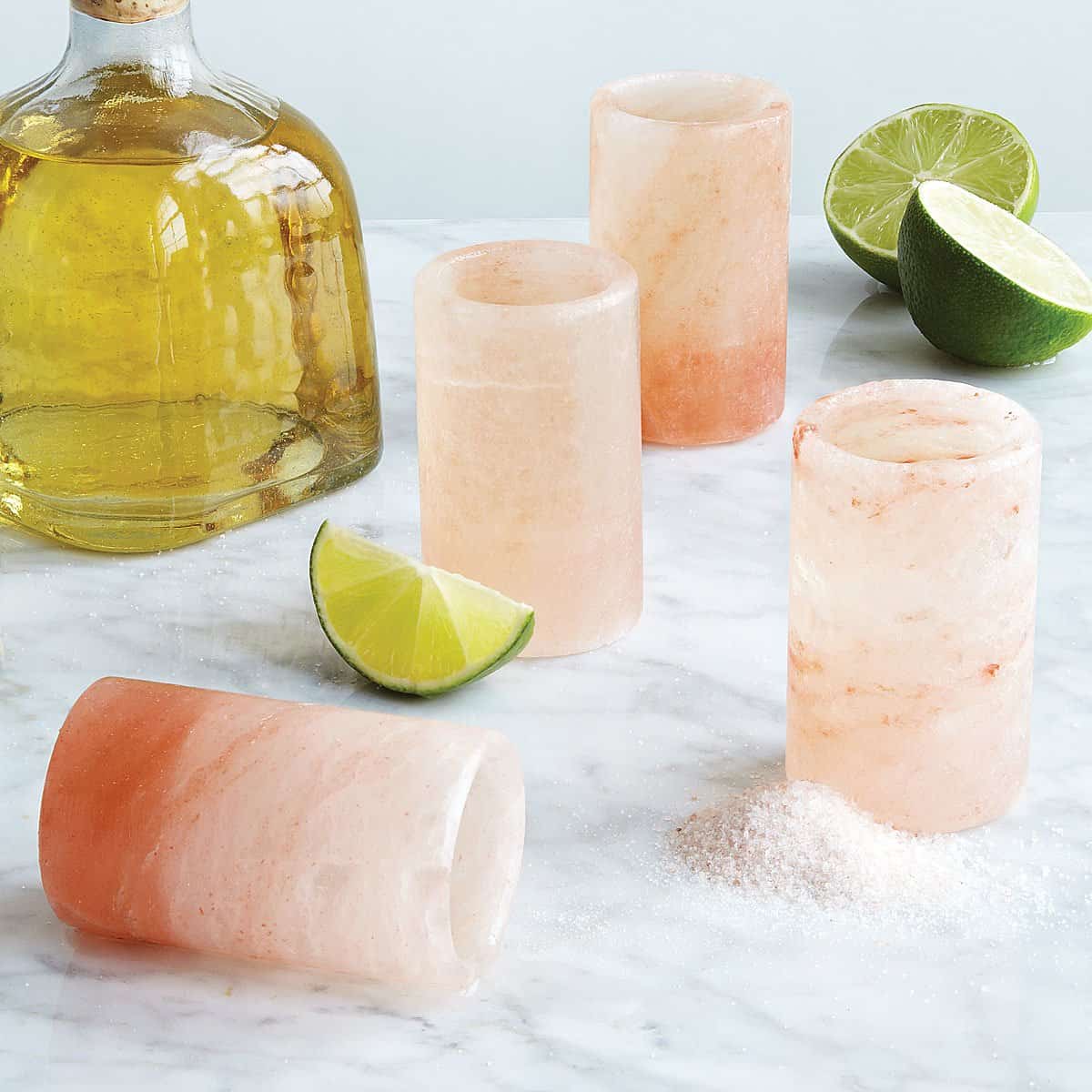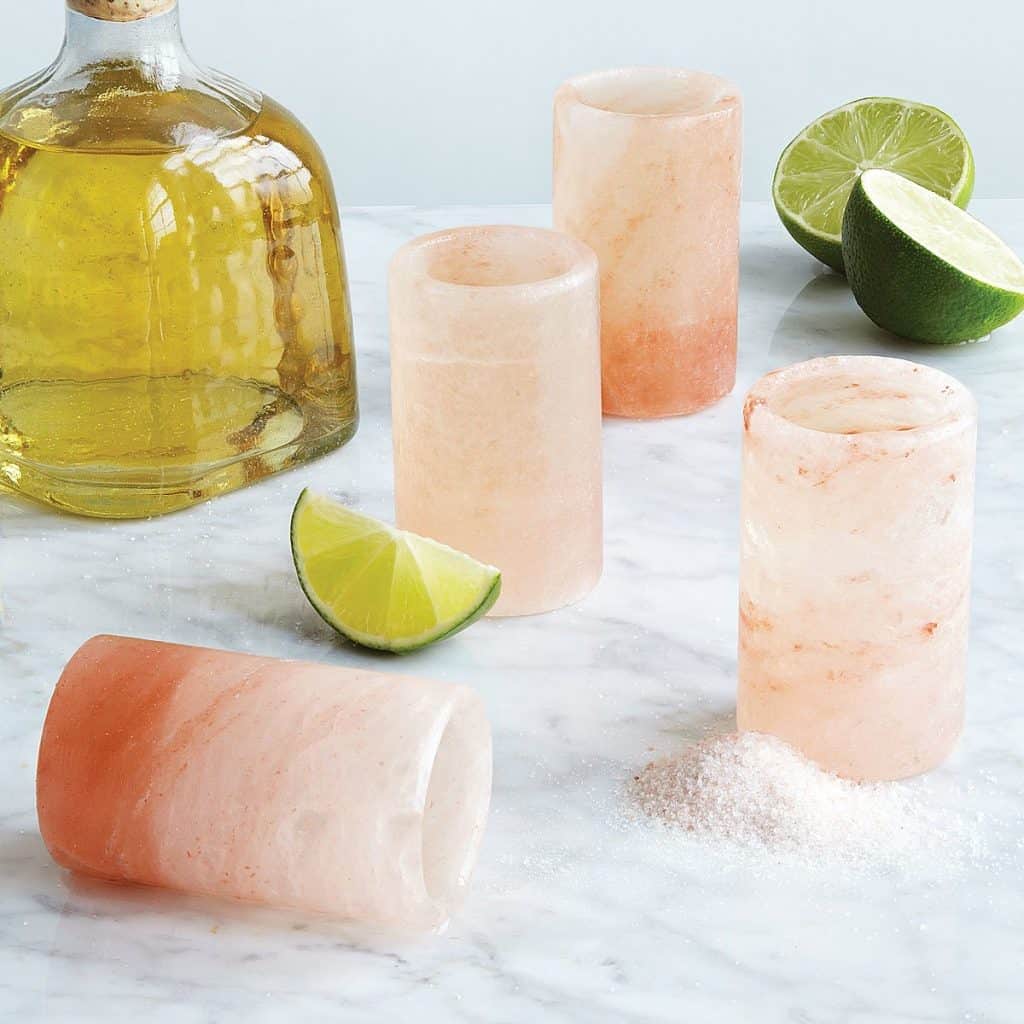 We don't actually own these, but plan to order some soon! They're a beautiful addition to any bar, and they've gotten excellent reviews (4.5 stars & over 900 testimonials). Although I plan to go with something else for my brother, these were also in my top 5!
Purchase here.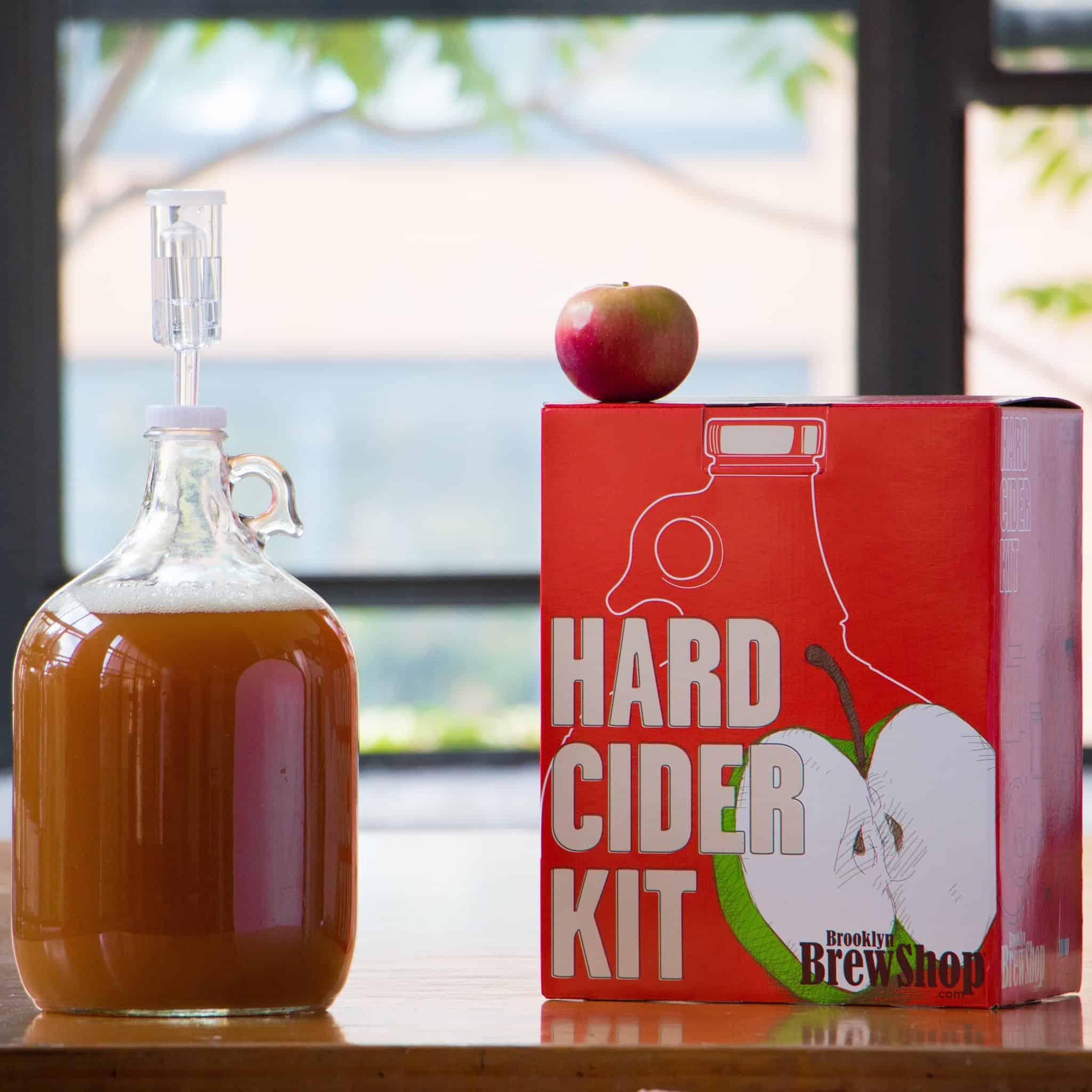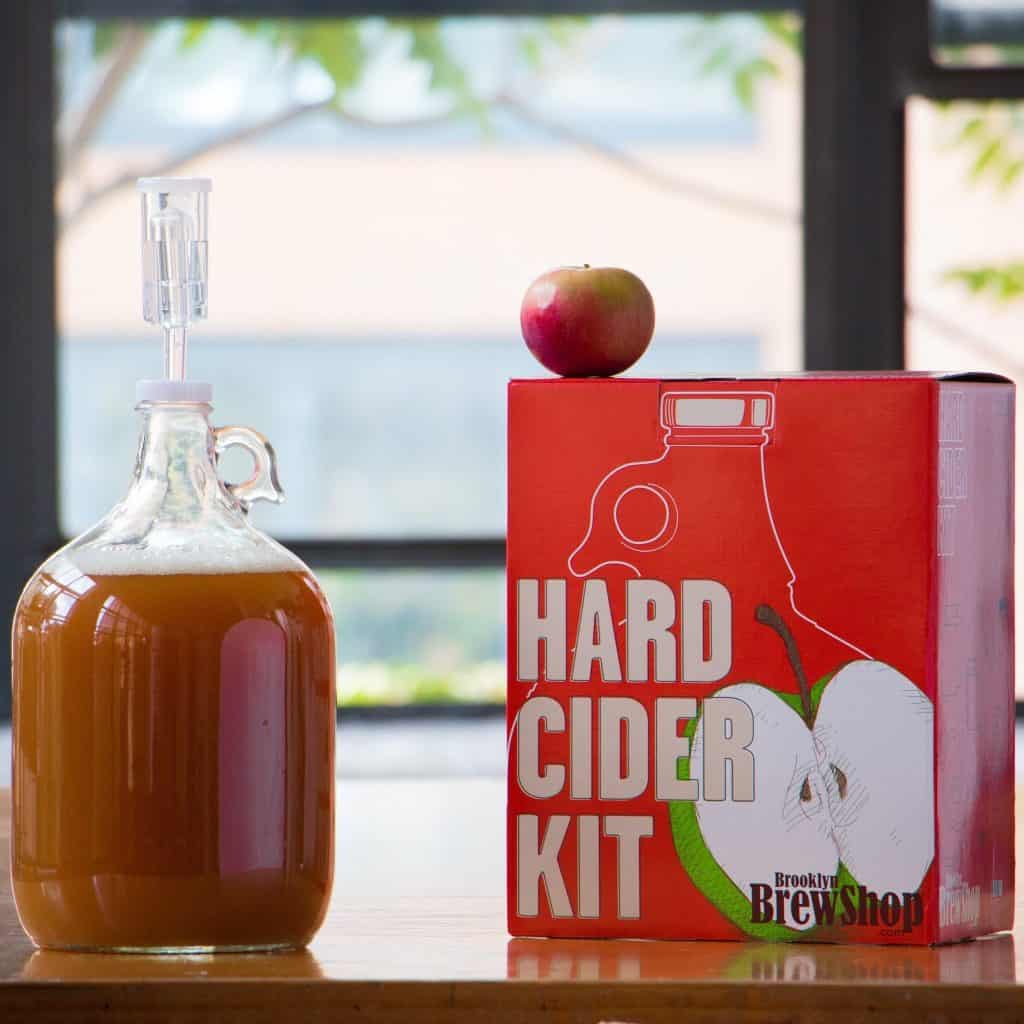 I got this for my boyfriend a few years ago for Christmas, and we loved using it! (Okay, he did most of the work.) We were actually still in college at the time and ended up brewing it in our dorm room (lol, we got some strange looks for sure), but it's a fun project and a rewarding outcome if you closely follow the instructions. If you or the person you're gifting it to is more of a beer person, try this one instead!
This is a fun stocking stuffer that I can vouch for – check out this Watermelon Keg video I made with @thefeedfeed last summer! Especially great for college students (of legal drinking age, of course), or anyone that likes to throw a good party. Watermelon, pineapple and cantaloupe all work well.
Purchase here.
My dad uses this wine aerator like it's his job. (Both my older brother and dad are wine-obsessed.) Oxygenating wine helps to open up the wine and release more aromas and flavors (according to my dad), and it also reduces sulfites.
Purchase here.
More surface area = slower melting. These giant ice cube molds are perfect for anyone that appreciates whiskey, bourbon, scotch, etc. Pair them with these Hatch Rocks Glasses and a bottle of their favorite spirit.
Purchase here.
9. Baileys Almond Milk Liqueur
We were psyched when we first found this dairy free version of classic Baileys. It's especially perfect for the holiday season, so grab a bottle (or two) for a friend and bring along ingredients to make some boozy hot chocolate!
See where you can purchase here.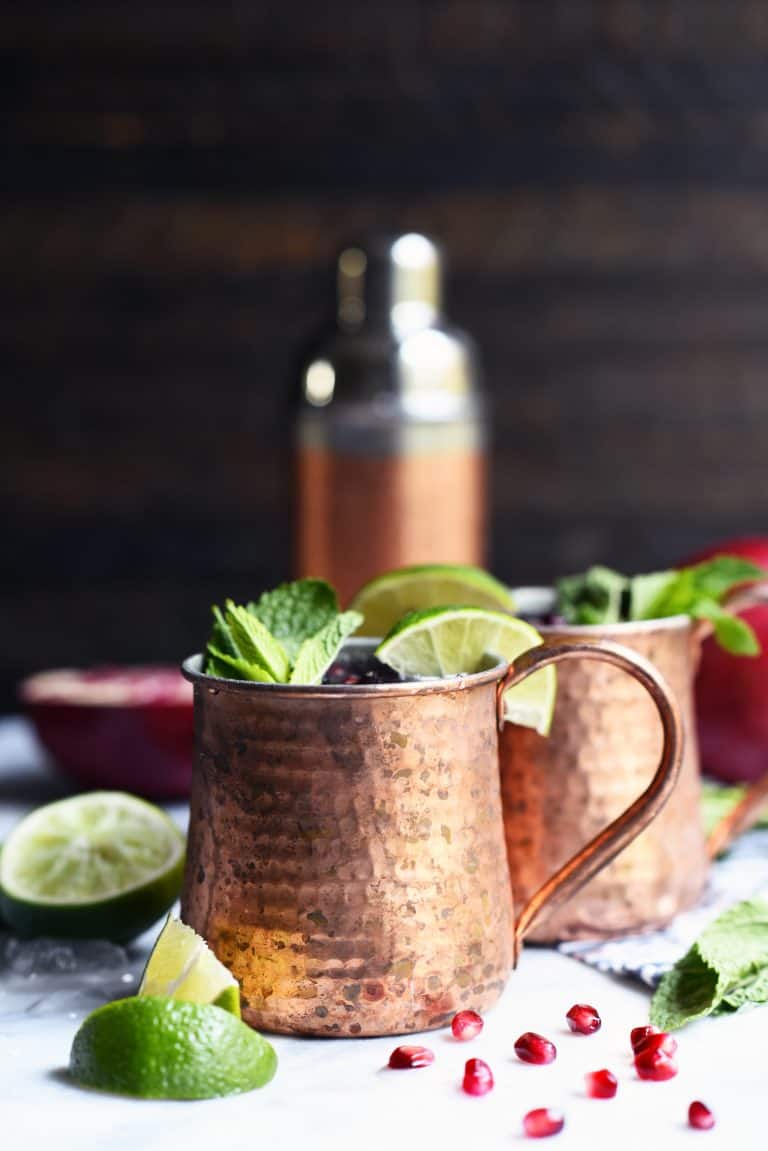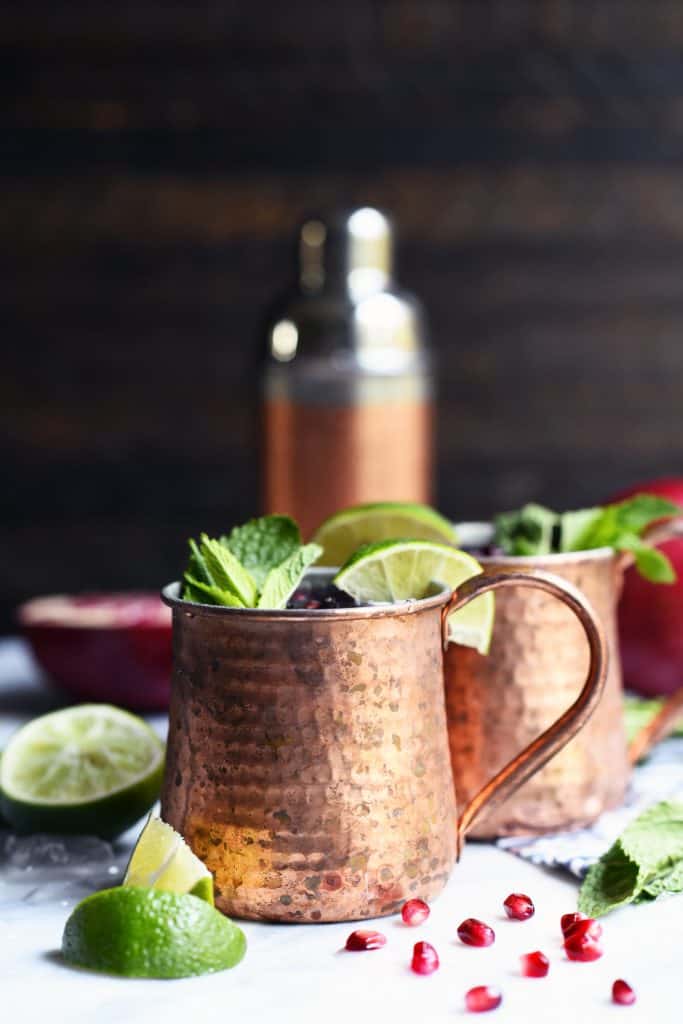 Not only do they photograph beautifully, but they're also a definite necessity for a great Moscow Mule (which I hope we can all agree is a top 10 classic cocktail). There are a number of different styles and shapes on the market, but we particularly like this hammered version from Williams Sonoma. Check out a festive Moscow Mule recipe here.
Purchase here.
This post contains affiliate links, which means that Crowded Kitchen may be compensated for purchases at no additional cost to you.
Print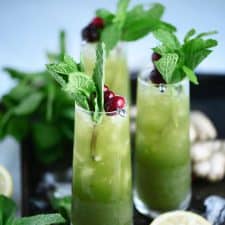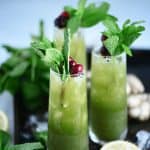 The Grinch Cocktail
Author:

Prep Time:

20 minutes

Cook Time:

5 minutes

Total Time:

25 minutes

Yield:

One drink

Category:

Cocktails
---
Description
This festive cocktail gets its bright green hue from matcha powder and a refreshing kick from homemade ginger simple syrup.
---
Scale
Ingredients
2oz

vodka

1 oz

St-Germain (elderflower liqueur)

1 oz

ginger simple syrup (recipe below)

1/2

freshly squeezed lemon

1/2

freshly squeezed mandarin

1/8

–

1/4

tsp matcha powder
Club soda
Ginger simple syrup:
1/2 cup

water

1/2 cup

sugar

1/4 cup

peeled ginger, cut into small rounds
---
Instructions
Ginger simple syrup:
Over medium heat, stir water and sugar until completely dissolved. Remove from heat and add ginger. Cover and let steep 1 hr. Strain ginger and store syrup in airtight jar in fridge.
Cocktail:
Combine all ingredients (except club soda) in blender. A blender works better than a cocktail shaker in this recipe because matcha needs to be very well incorporated.
Pour over ice into glass, top with club soda and garnish with mint and cranberries. Enjoy!
---