Hot weather doesn't have to mean the end to soup season. We say bring on the chilled soups! From fruity gazpacho to creamy vegetable purées, there's a wide world of refreshing chilled vegan soups to spoon all summer long.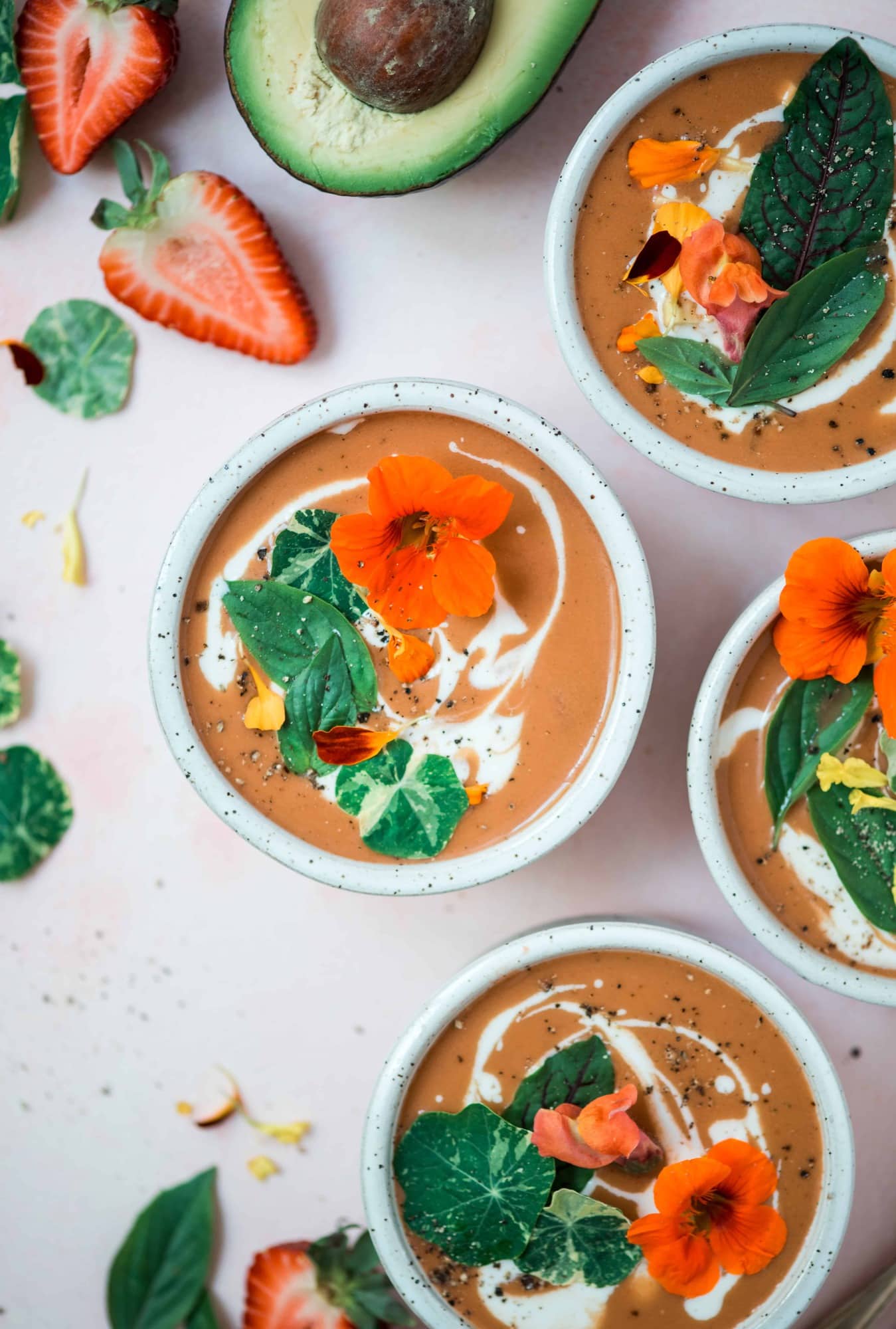 Before you dig into these vegetable-packed recipes, be sure you have the right kitchen tools to develop the perfect flavors and textures.
We love using an immersion blender to blend chilled soups. Especially any soups that require cooking some of the ingredients before cooling, like borscht and chowder. It can be dangerous to put anything too hot in a blender, as heat creates pressure that could blow when you start blending!
When it comes to chilled vegan soups that are no-cook, such as gazpacho or chilled cucumber soups, the blender is your best bet for smoothness.
Here are 15 of our favorite chilled vegan soup recipes: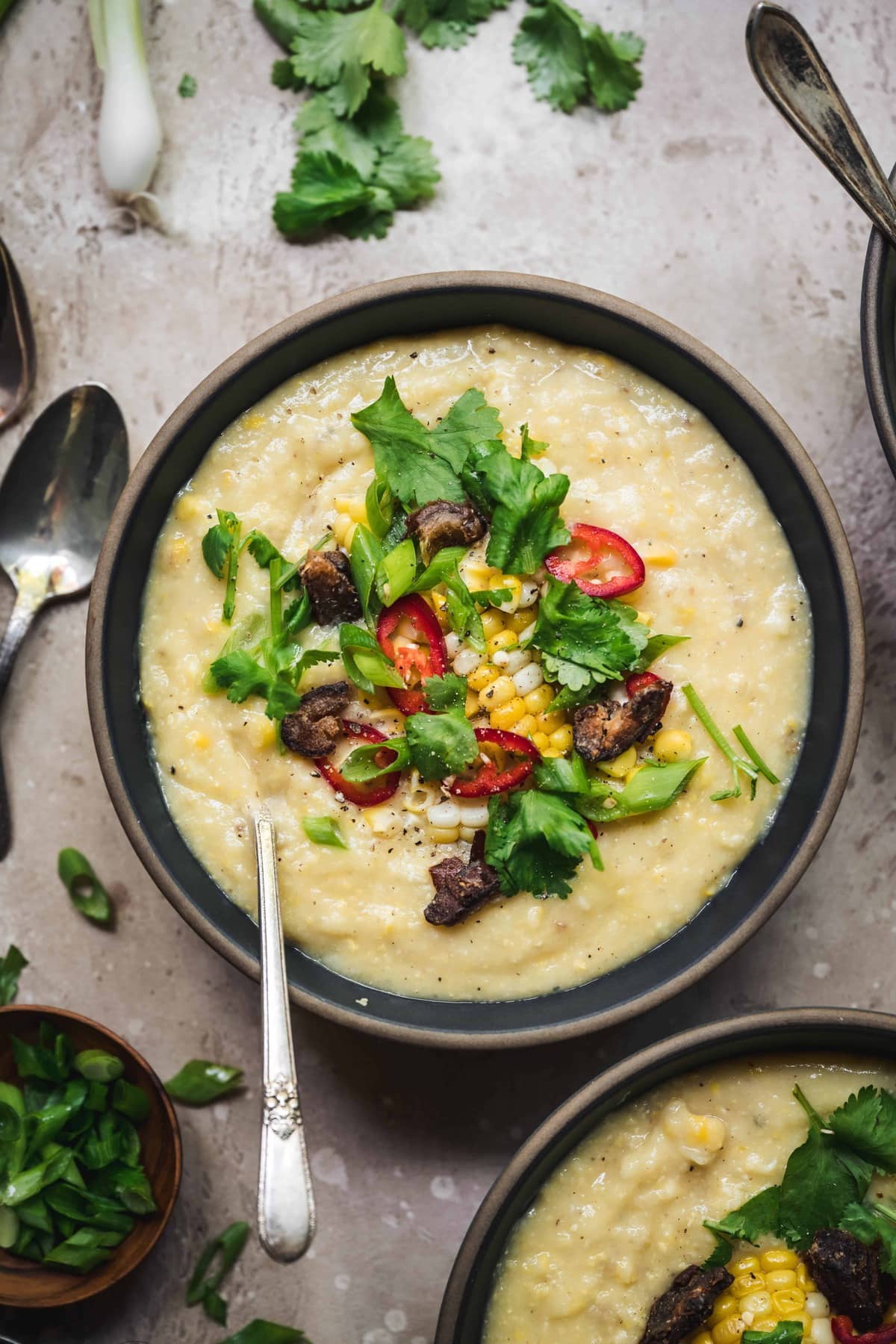 This summer chowder is complete with zesty lime, whole and pureed fresh sweet corn, a kick of Thai chiles and crispy dates for sweetness.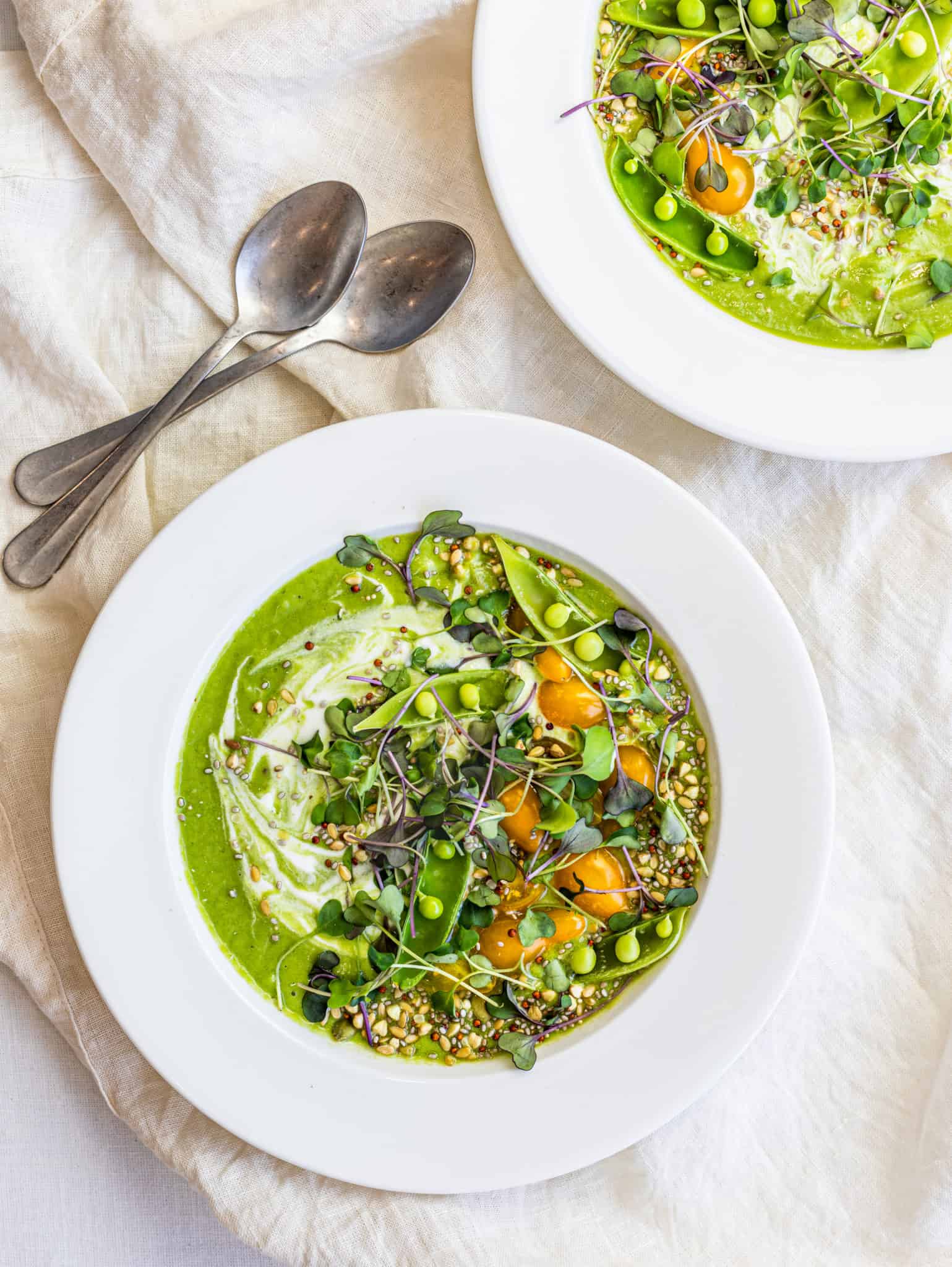 This green beauty from Drive Me Hungry is gluten-free and keto-friendly. You had us at avocado, and just look at all those delicious toppings!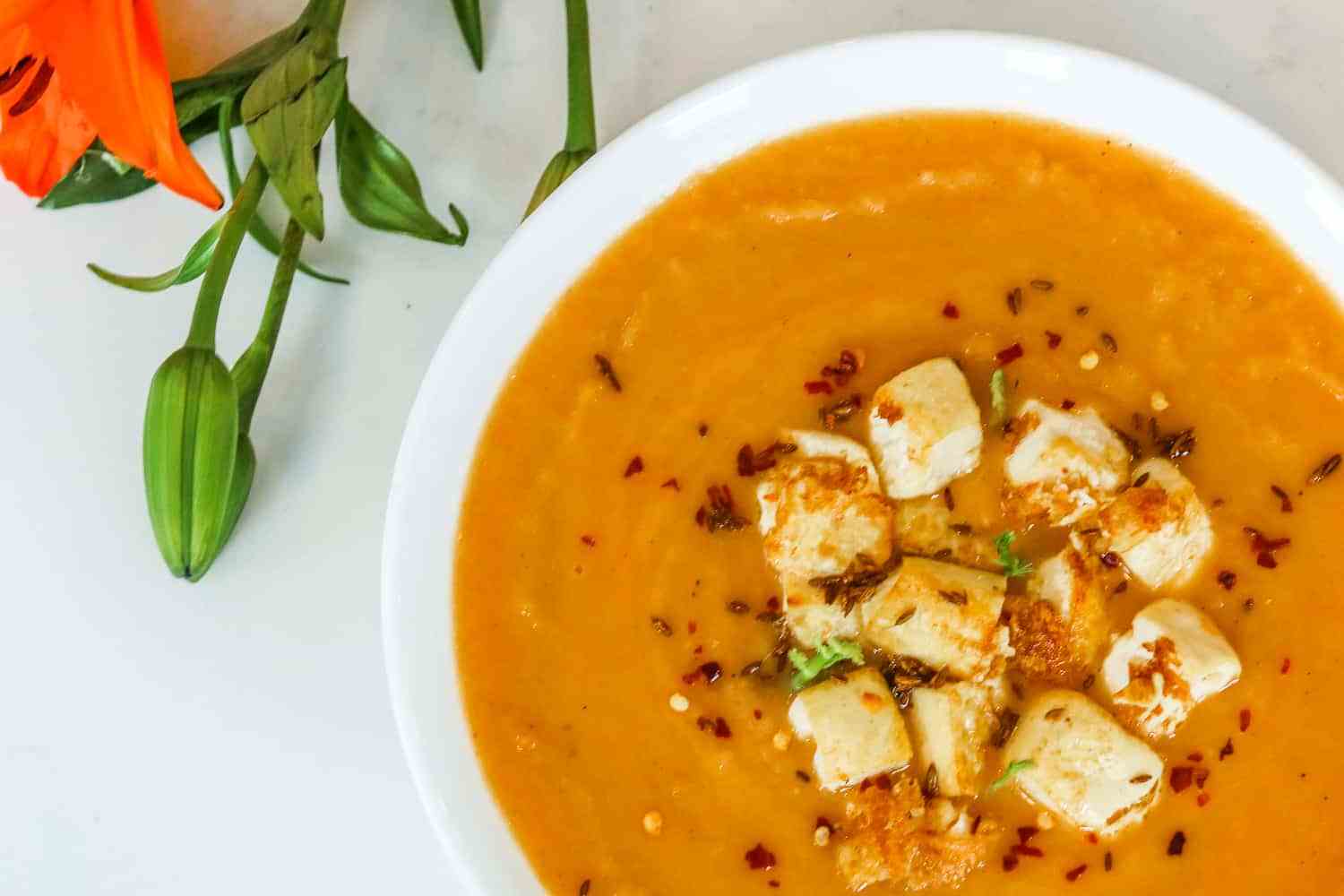 Crispy tofu is a genius soup topper! Paired with creamy tomato, this vegan chilled soup is a fun twist on a classic. Get the recipe from Desi-licous RD.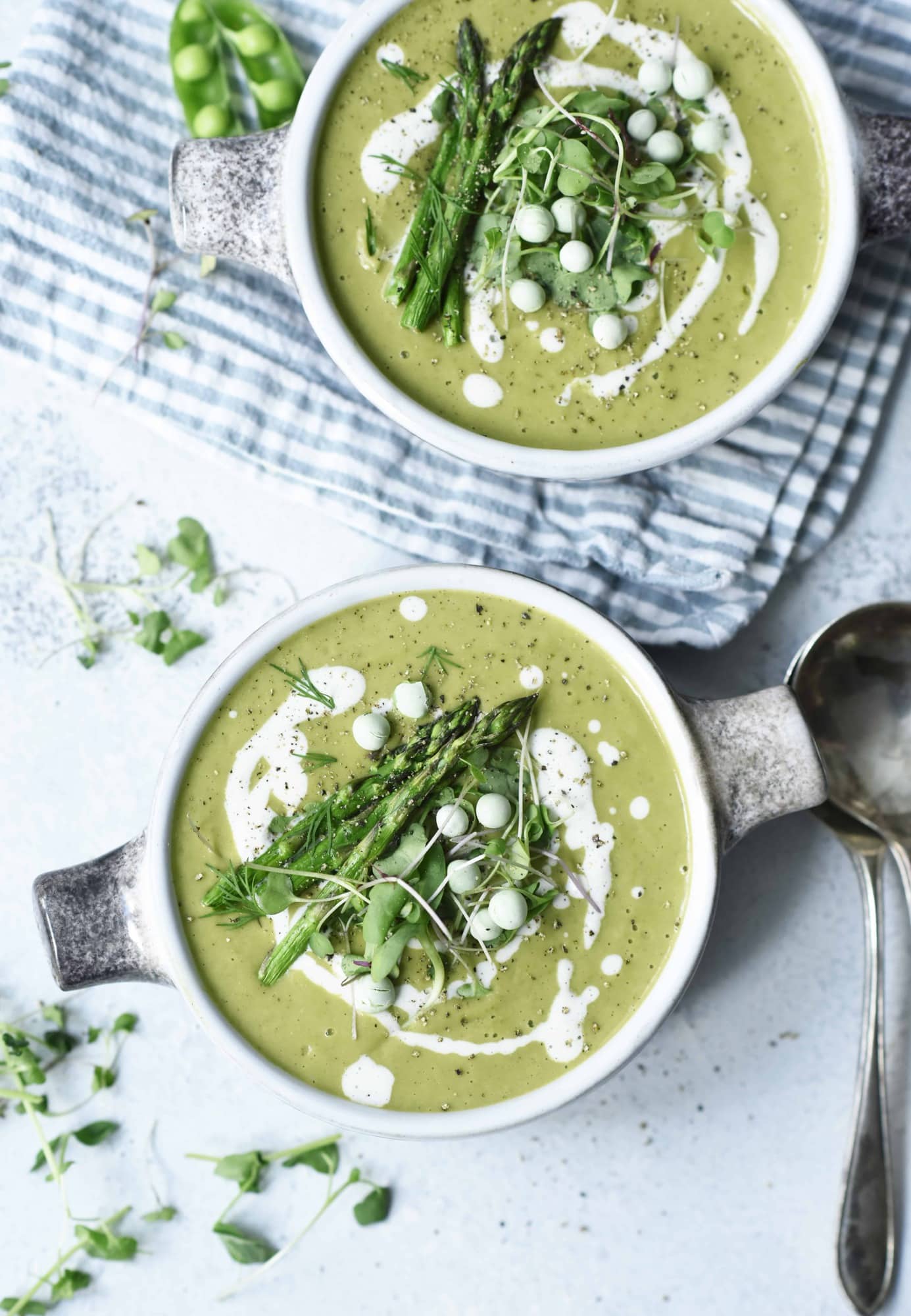 We loaded this creamy green soup with fresh spring veggies – peas, asparagus, potatoes, leeks, chives, etc. And while the original recipe is for a warm meal, it also makes a refreshing chilled soup!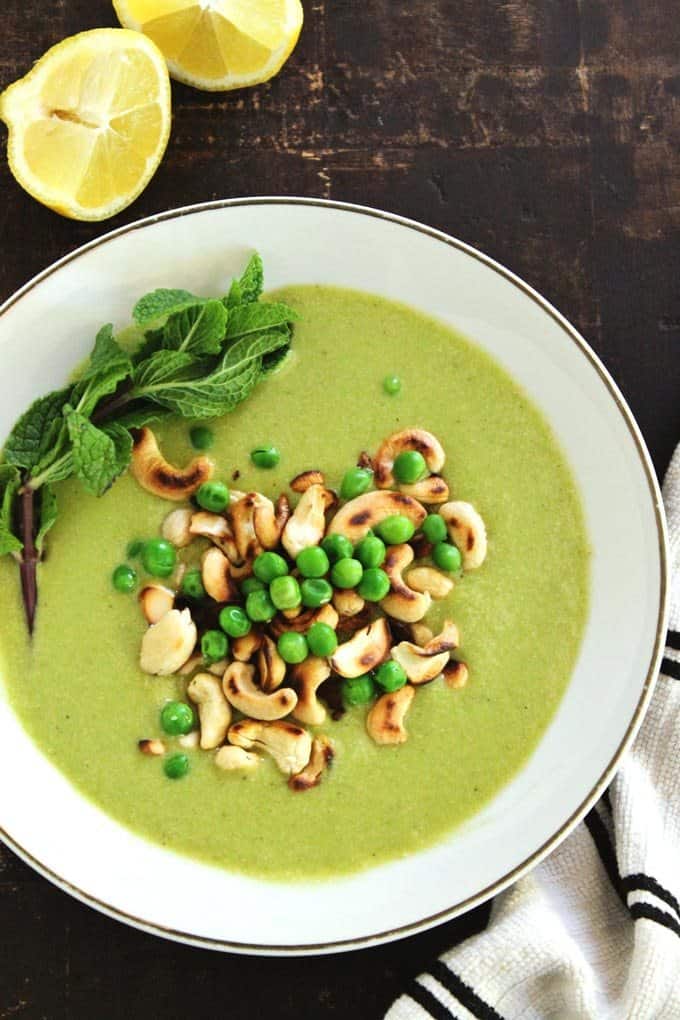 Cashews add protein, heartiness and creaminess to this bright chilled soup, while keeping things dairy-free and vegan.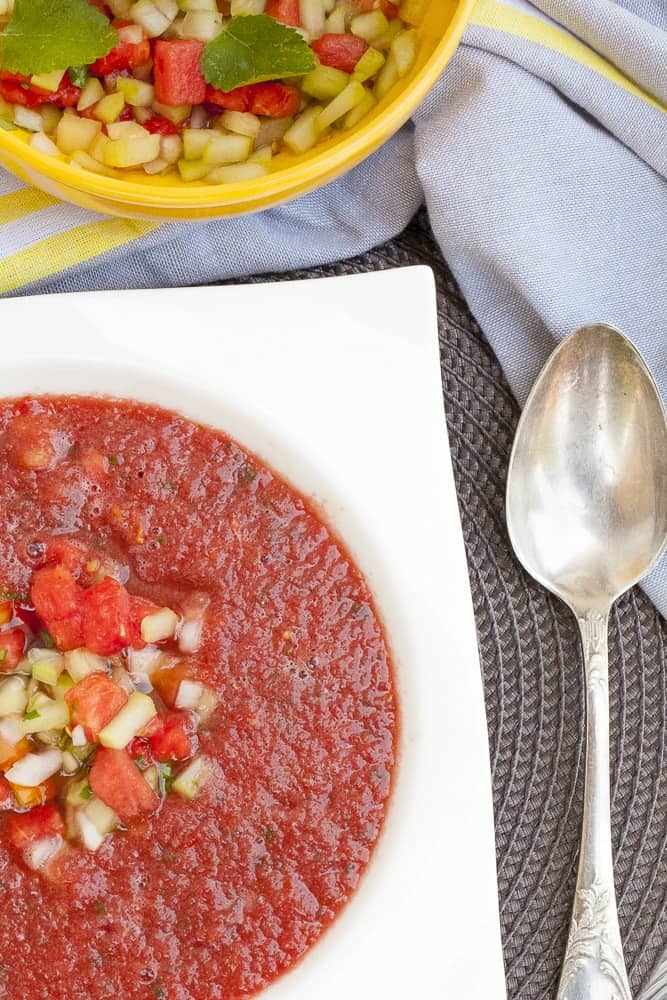 This fruity vegan gazpacho from My Pure Plants is packed with fresh summer produce and comes together entirely in a blender.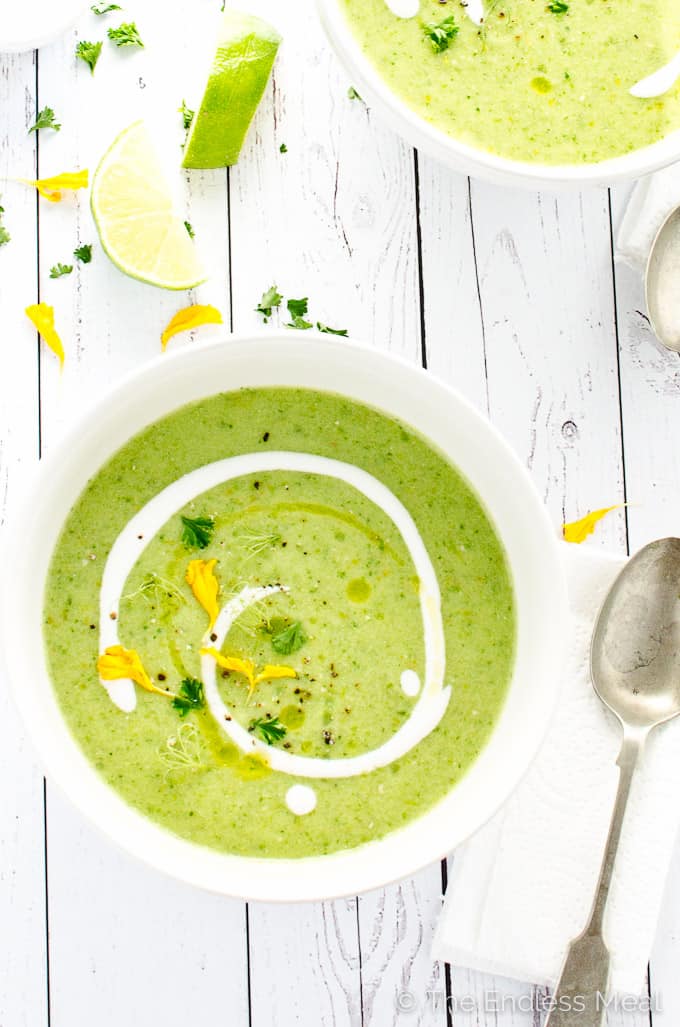 This beautiful cold soup is an excellent way to use up green tomatoes. Add a swirl of vegan yogurt, and you have a refreshing first course for a summer party.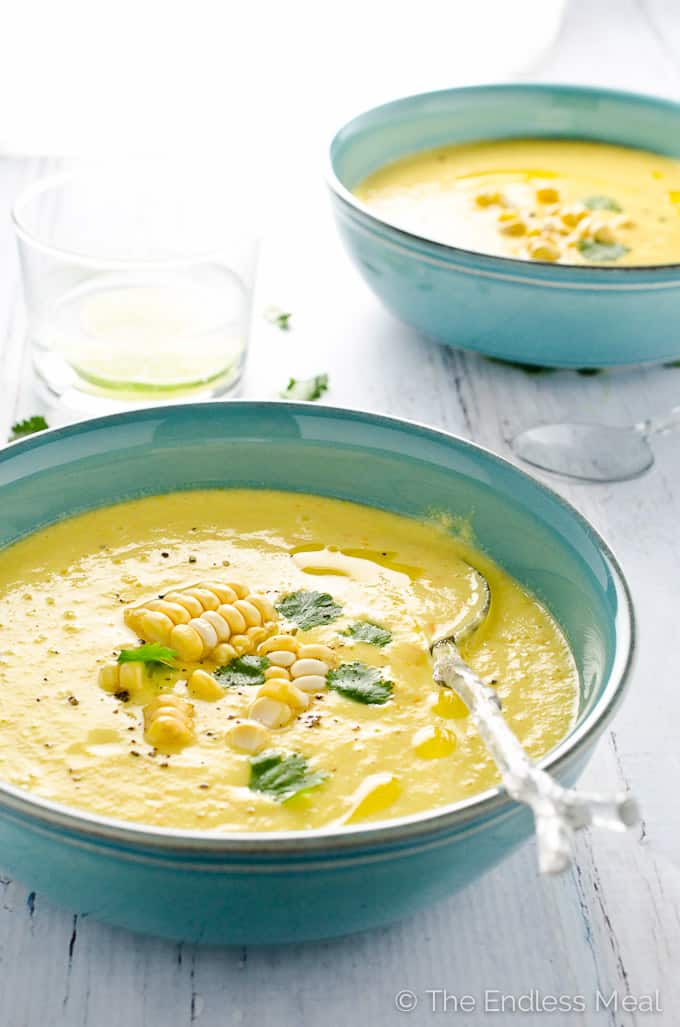 Dairy-free yet creamy, this yellow number is sure to impress. Topped with everyone's favorite, fresh sweet corn, this chilled vegan gazpacho is a winner.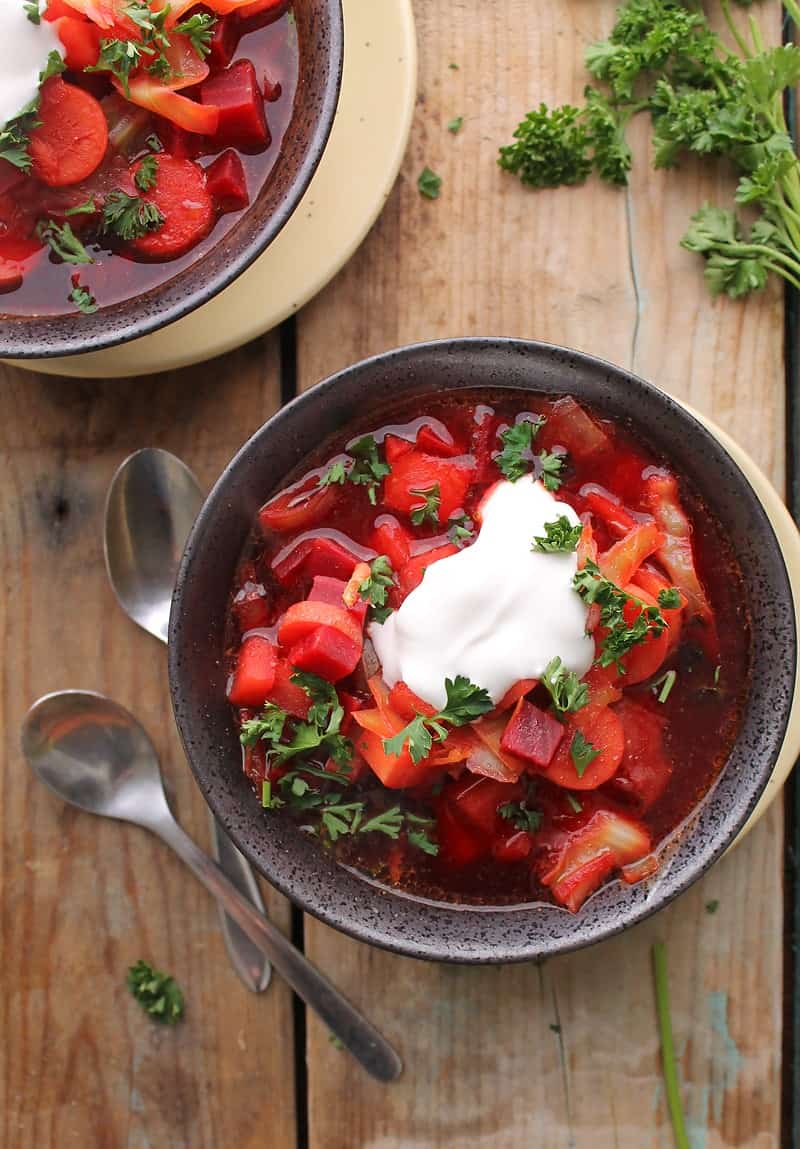 This deep red vegan borscht from My Darling Vegan is delicous all year long. Topped with a dollop of dairy-free cashew cream, it makes a satisfying and hearty lunch.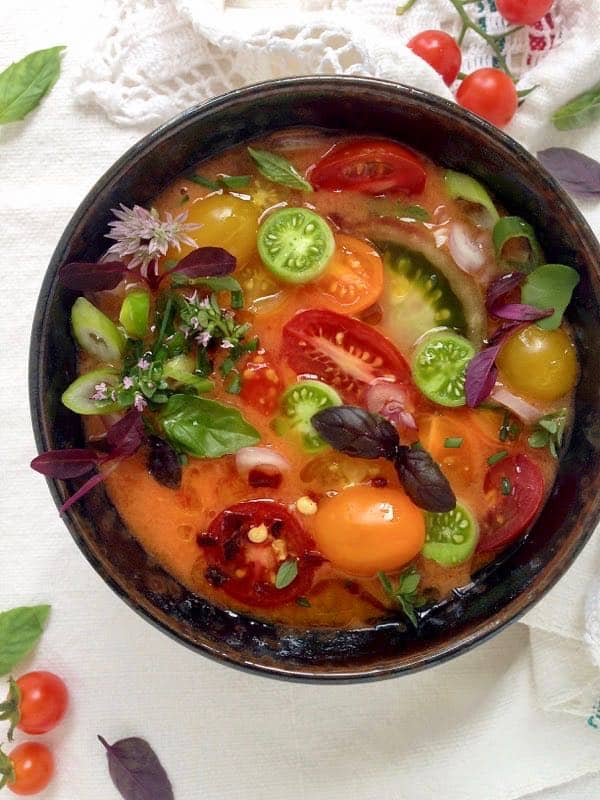 This simple chilled tomato gazpacho from Veggie Society hits the spot on a warm summer night. This one is dressed up with beautiful sliced heirloom and cherry tomatoes to really showcase the season's bounty.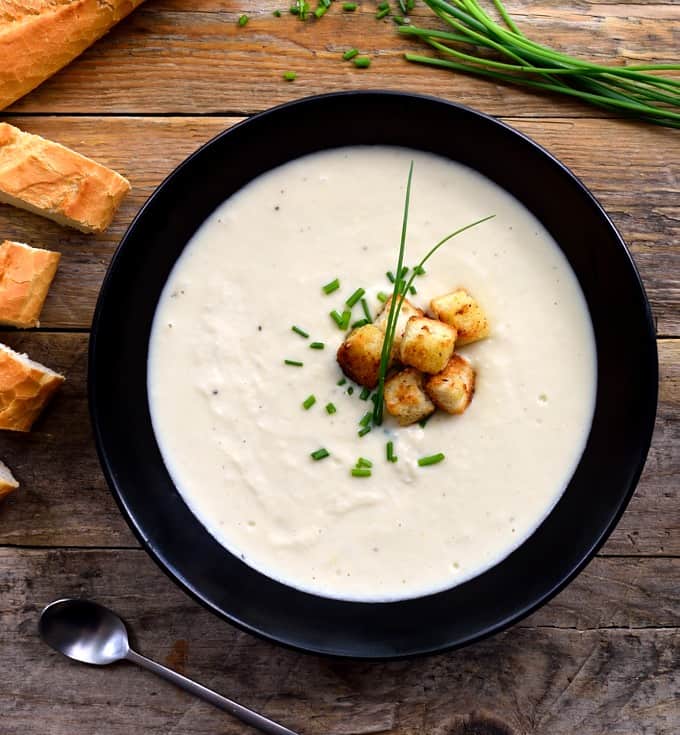 With plenty of body from potatoes and creamy cashews, this vegan chilled vichyssoise from Cilantro and Citronella is hearty and satisfying.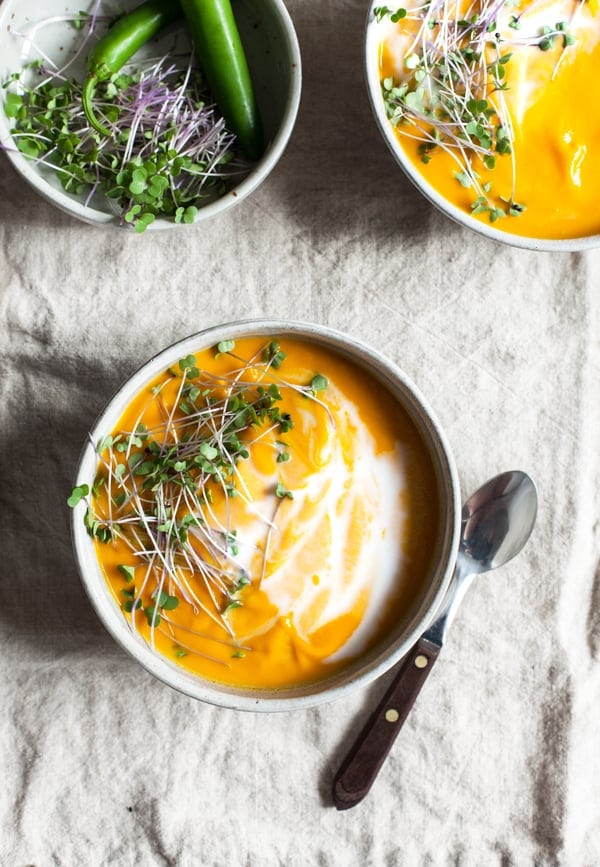 Coconut milk provides all the creaminess this dairy-free soup from The Full Helping needs. Packed with fresh Thai flavors like lemongrass and curry paste, this chilled carrot soup is sure to be a crowd-pleaser.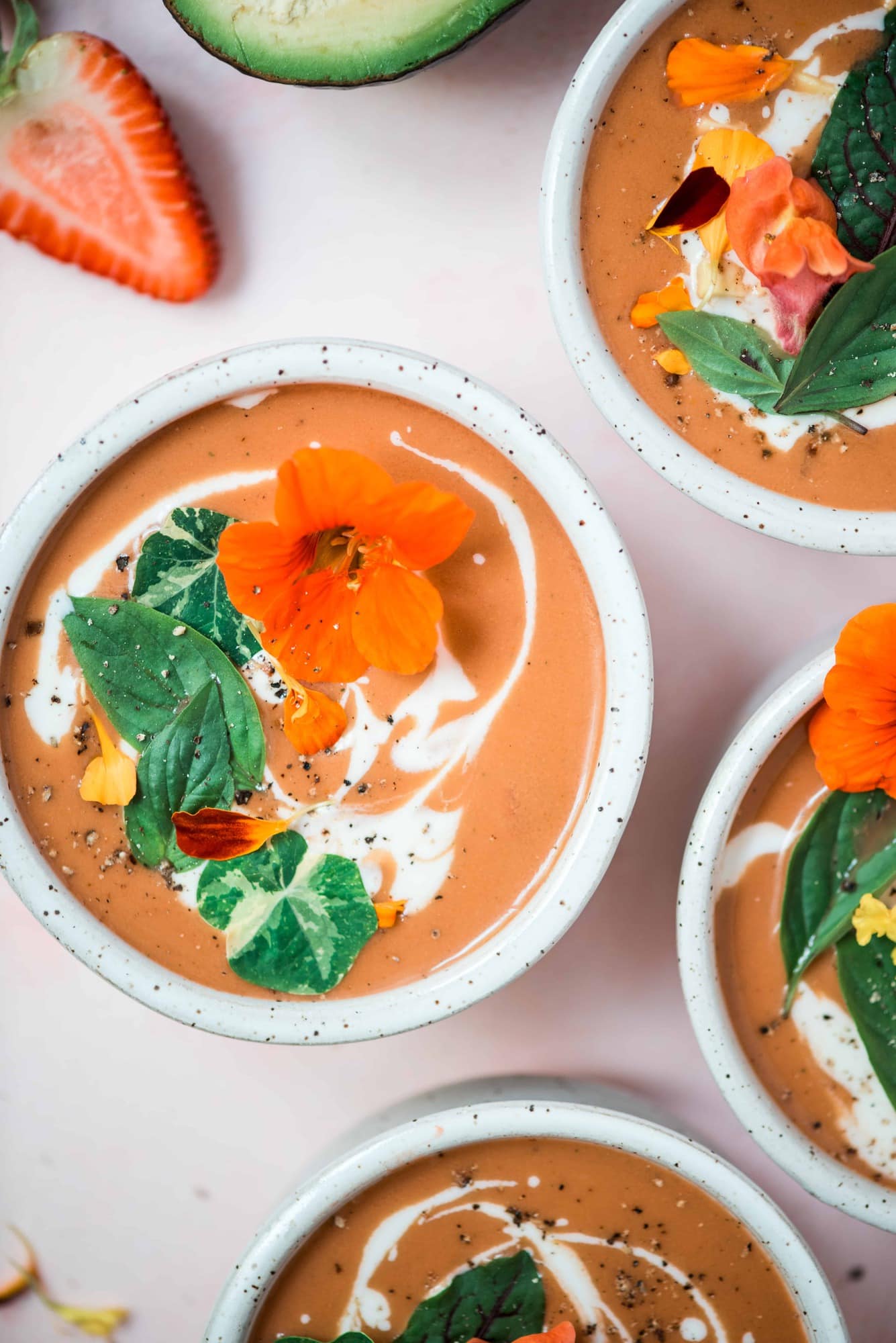 Everything about this gazpacho is peak summer; fresh, juicy strawberries and watermelon, cooling cucumber, ripe tomatoes, fiery jalapeño & basil.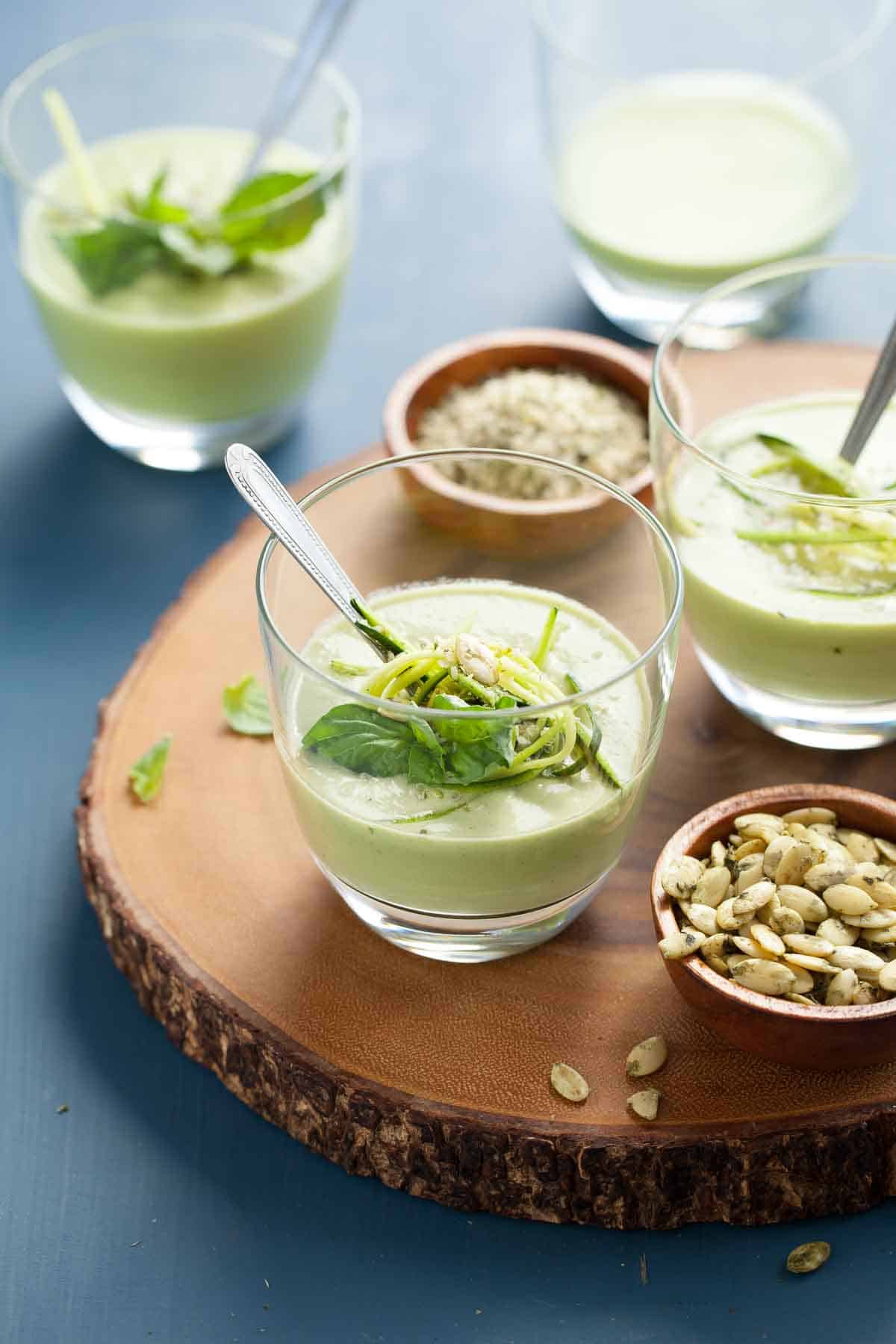 This creamy zucchini soup gets its thickness from hemp and pumpkin seeds and it's summery flavor from fresh basil and zucchini. A small cup makes a delicous appetizer, but don't deny yourself a bowlful!
Whether you're packing a light summer lunch for the office, enjoying a refreshing appetizer outdoors, or digging into a heaping bowl for dinner, summer is the best time to enjoy chilled soups. So save these 15 best chilled vegan soups for your summer menu planning and get blending!