This week, we're covering our favorite watermelon recipes, including a great way to use the entire fruit--rind and all! Plus, in food news, how one company to watch is growing salmon in the lab.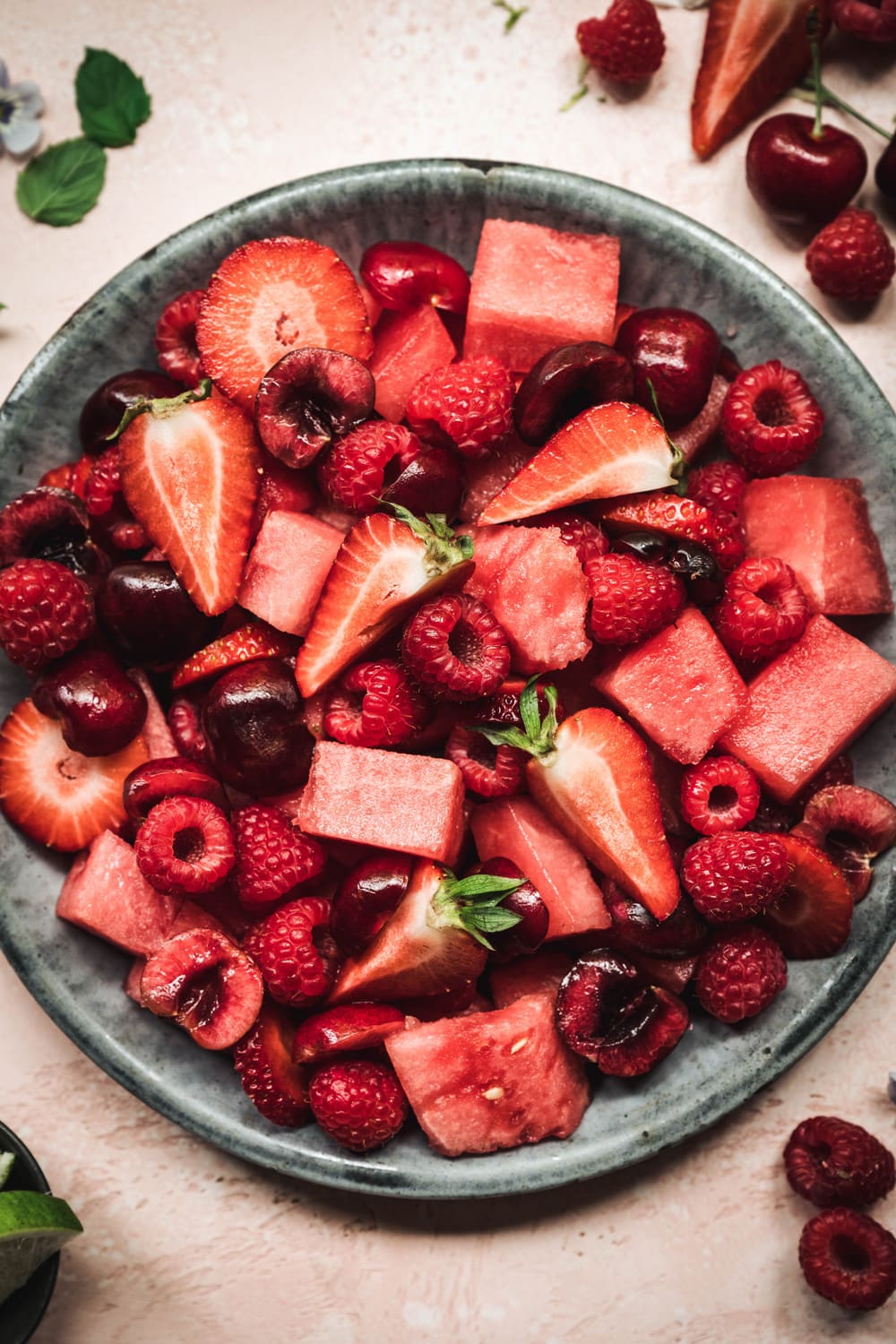 Produce of the week: Watermelon
Did you know that watermelons technically qualify as both a fruit and a vegetable? Whatever you want to call it, this summer melon is truly delightful. There's something especially nostalgic about biting into a cold, dripping slice of watermelon. Growing up, we were always told to eat our watermelon outside or over the sink to avoid the sticky trail kids inevitably leave behind. Even now, I prefer indulging in a refreshing slice (or 10--they're addicting) outside in the summer.
Americans consume more watermelons than any other melon variety. And while I shake my head to think of the volume of these melons that contribute to lame filler in supermarket fruit salads, I think there's good reason that we eat so much watermelon.
Made up of 92% water, the fruit is not only hydrating, it's also in season throughout the summer, when everyone can use a hydration boost. Plus, these green-rinded globes make a delicous addition to breakfast, lunch and dinner.
Best watermelon recipes
Food Waste Tip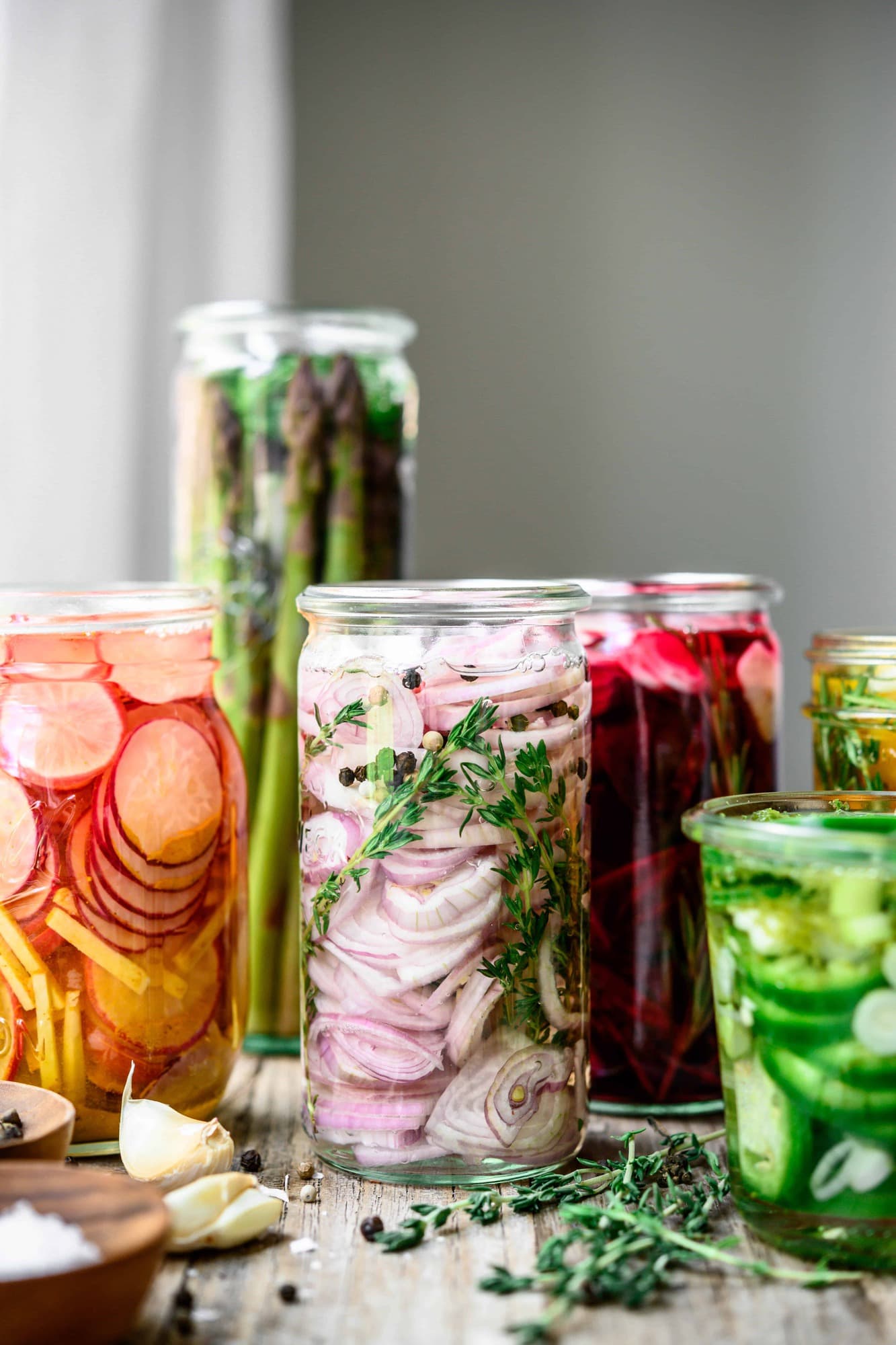 It's always pickling time in the crowded kitchen. And, of course, we're constantly looking for new ways to reduce our food waste as much as possible. So, what better way to kill two birds with one stone (for lack of a better cliché) than with watermelon rind pickles?
We love that this recipe makes the most of what otherwise would have gone to compost. Plus, it helps preserve some of that fabulous summer flavor all year long.
Before you get too deep into a pickle (heh), stock up on canning essentials. You'll need the right jars, plus the warming spices essential to a flavorful pickle like cinnamon, whole cloves and whole allspice, which can be tricky to find at conventional grocery stores.
Currently Happening in the Food Industry
Will animal-free salmon be the next to join the vegan menu section?
San Francisco-based Wild Type is the latest cell-based meat company to catch headlines. The company, which makes lab-raised salmon, recently held a tasting of raw salmon dishes at Portland, Oregon's Olympia Oyster Bar. The tasting was entirely raw because the product at this stage cannot be heated above 212 degrees fahrenheit. Of course there are dozens of delightful raw salmon dishes from sushi to ceviche, so no complaints there.
The main issue, surprise surprise, is the price. While the current market price for a pound of wild Alaskan king salmon is $30, Wild Type's product rings up at $200 a pound. And that's just the cost for production. The main driver for this ticket price is the cell medium the lab has to work with. The medium is the substance that provides food and nourishment to the growing cells.
However, in other promising news, Canadian start-up Future Fields is working on an animal-free media that will support cell-based meat and fish products at a lower cost. This science will help reduce the price of cell-based products from salmon to beef, something we're certainly looking forward to!