This year, show the family that gluten free and vegan can be just as delicious, if not more, than classic recipes. Satisfy everyone at your table this gluten free and vegan Thanksgiving menu.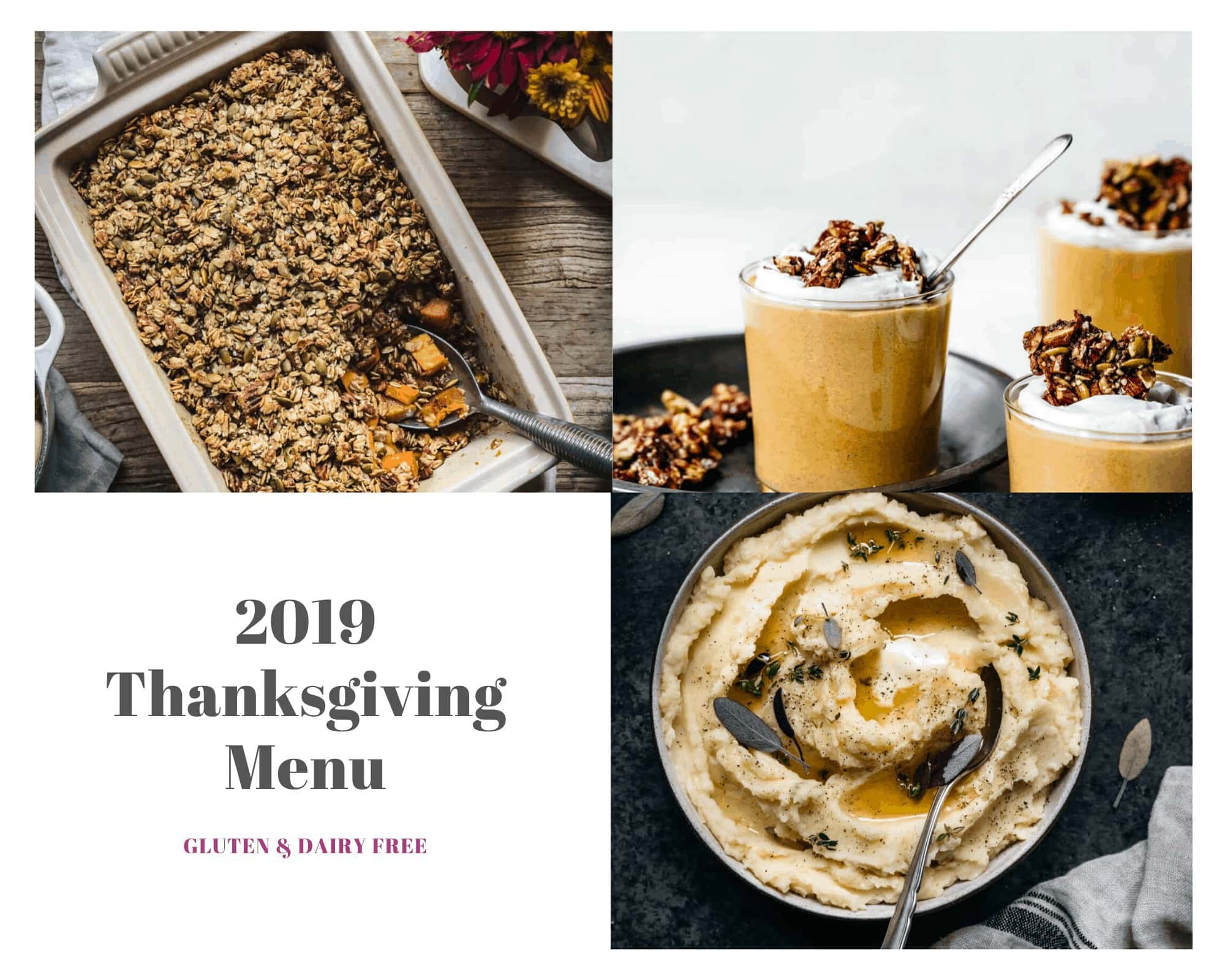 We've got you covered with everything from appetizers and drinks to sides and entrees. And of course we didn't forget dessert!
What to eat for Gluten & Dairy Free Thanksgiving Breakfast
Before we even get to Thanksgiving dinner, you have to start the day fueled. Especially when you've got a full day ahead in the kitchen!
Here's what to plate up for a satisfying and fortifying Thanksgiving breakfast that's vegan and gluten free.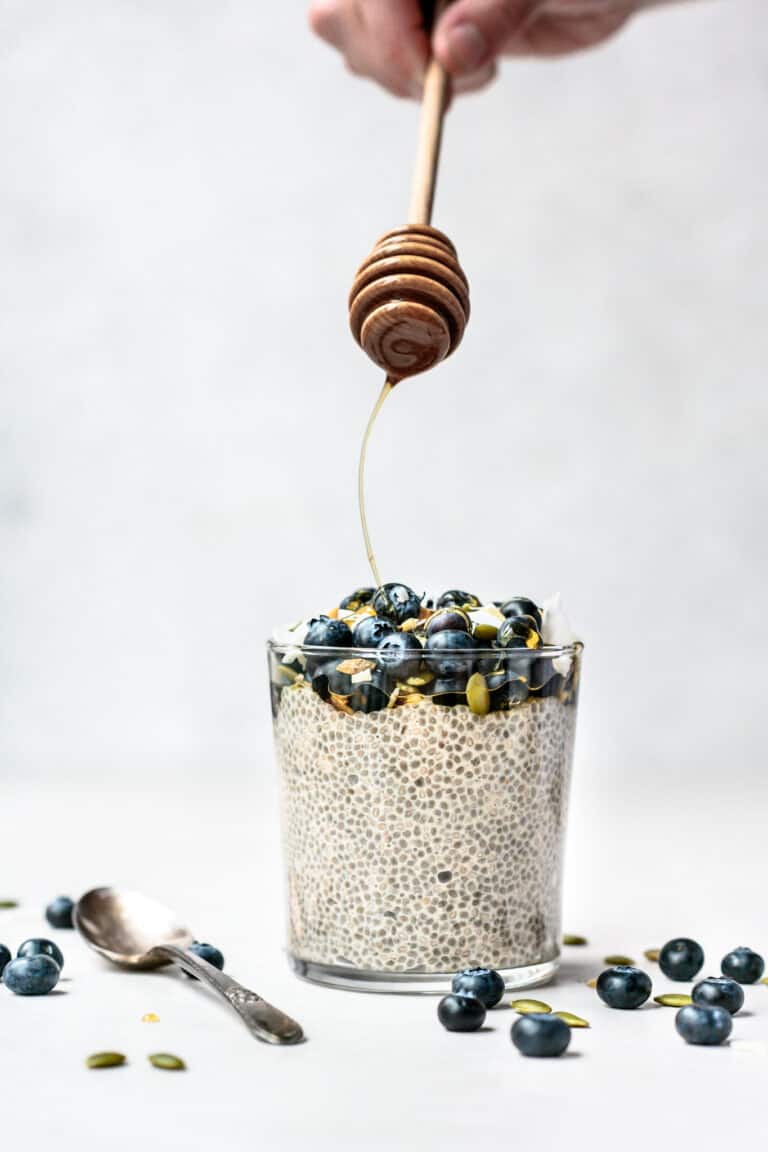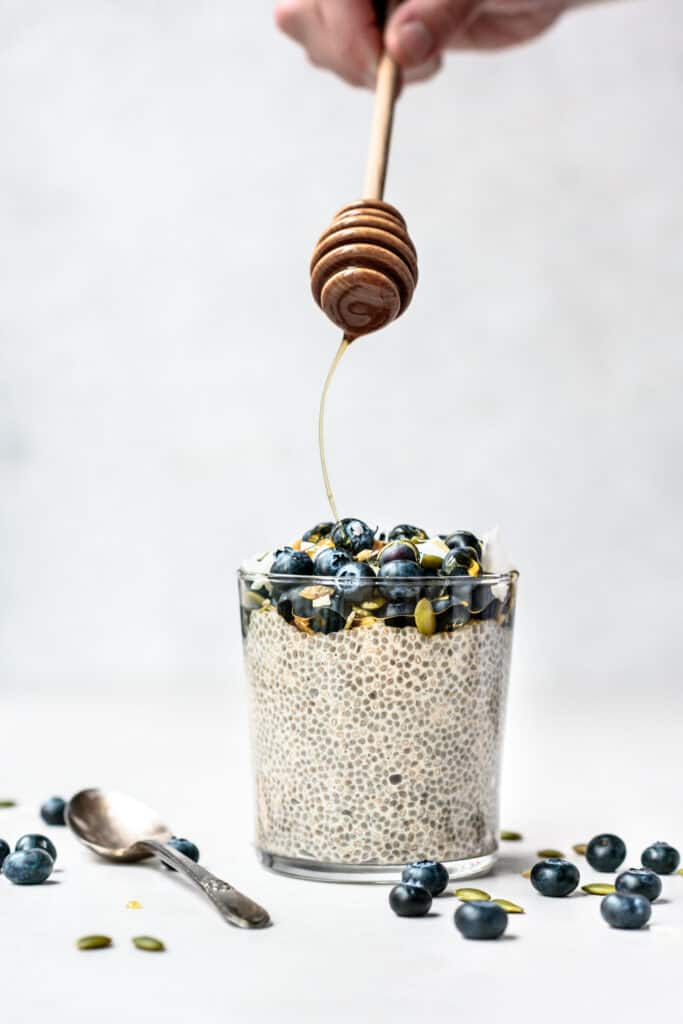 Vegan chia pudding is a light but filling breakfast to get you going in the morning. Plus, it's make-ahead, so one less thing to make on T-day!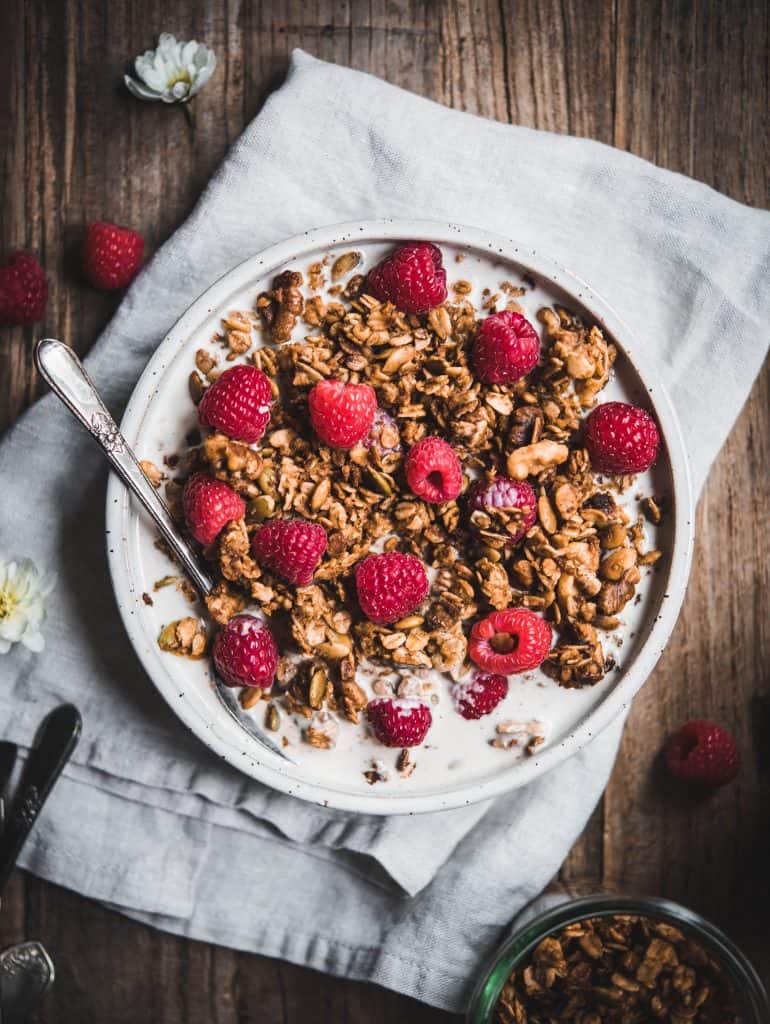 Naturally gluten free, this seasonal granola has the warm fall flavors to set your Thanksgiving Day off on the right foot.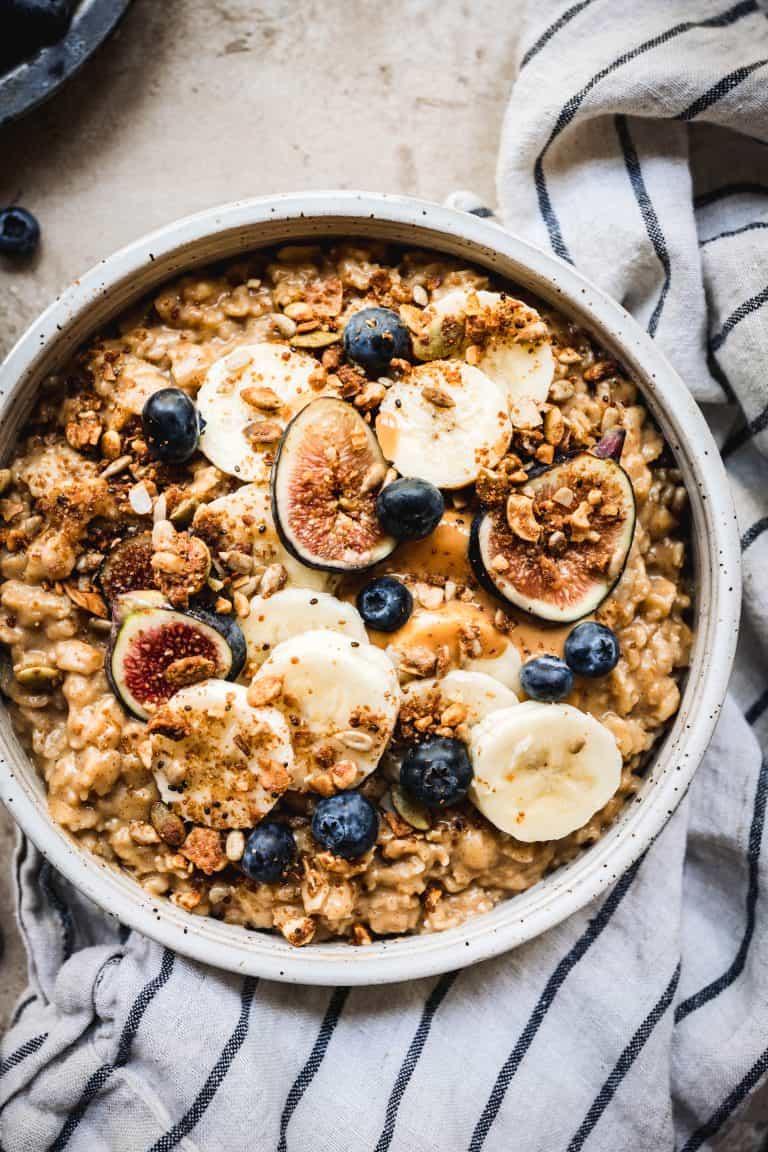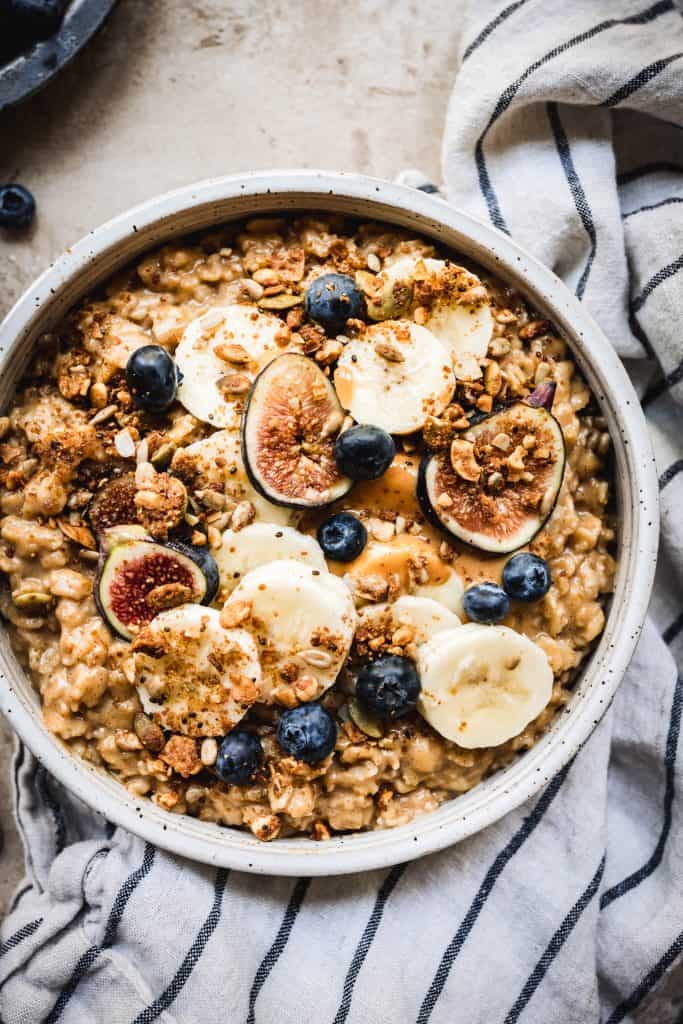 You might not need a real pumpkin pie for dessert if you start your day with this warming bowl. It's packed with protein too from peanut butter.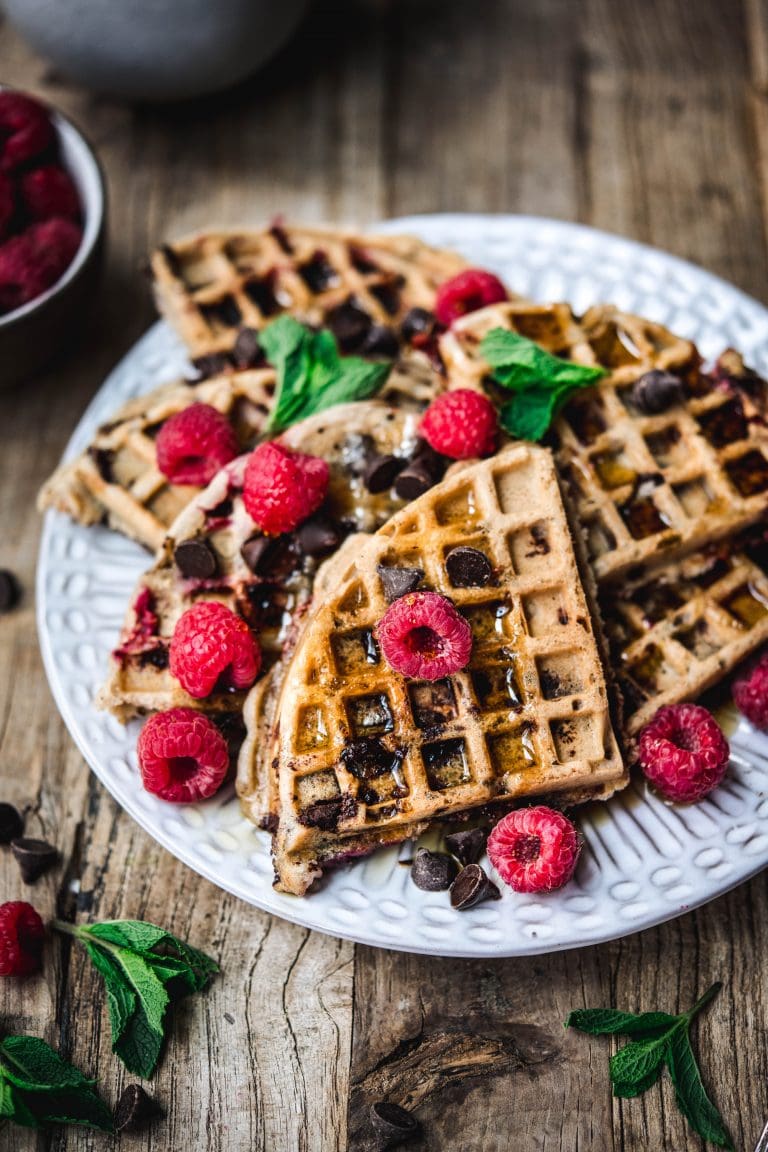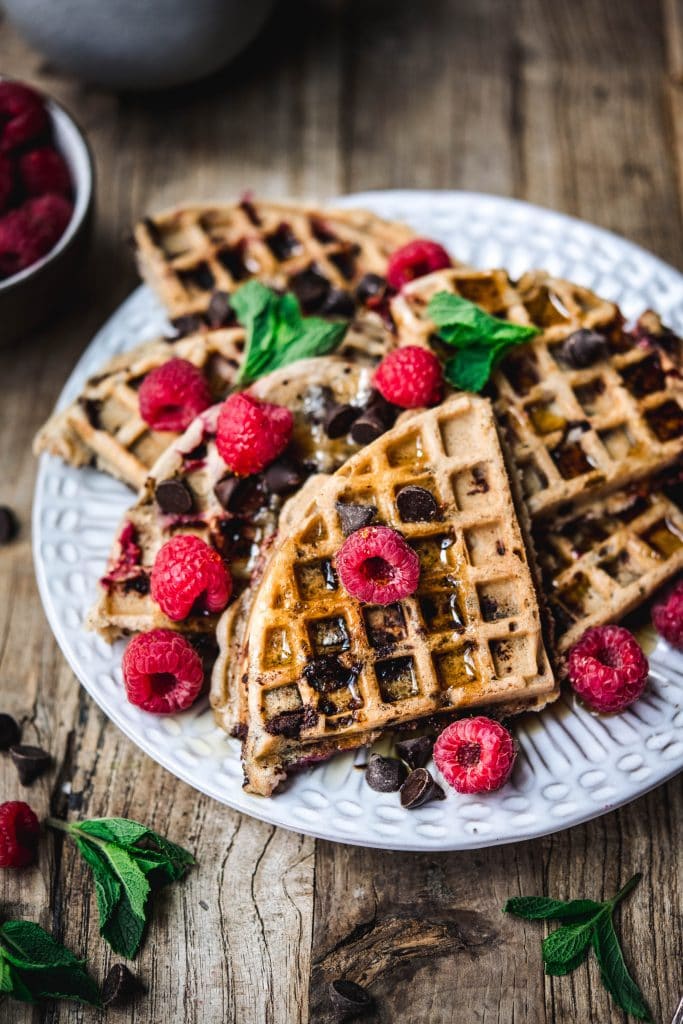 Who doesn't love waffles? Perfect for serving a large crowd. And if for some crazy reason you don't like waffles, make pancakes instead.
Appetizers
When family and friends start to arrive, why not welcome them with soem lite bites. Plus, these recipes will keep everyone from asking "when's dinner?"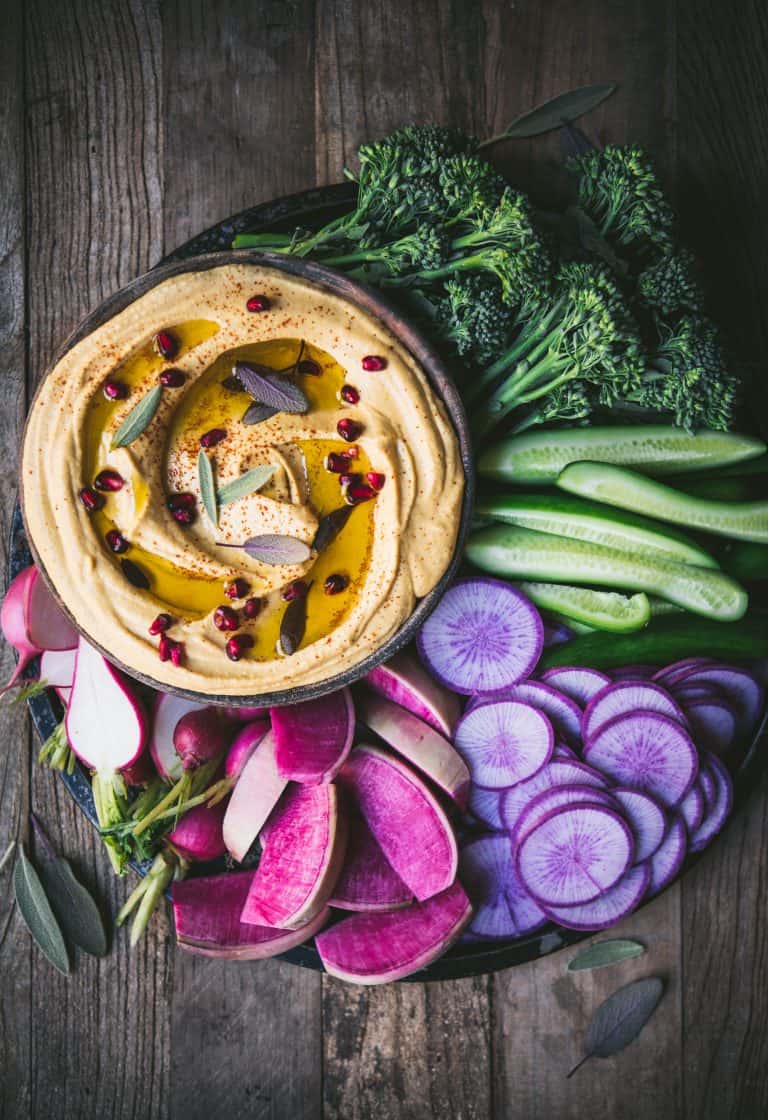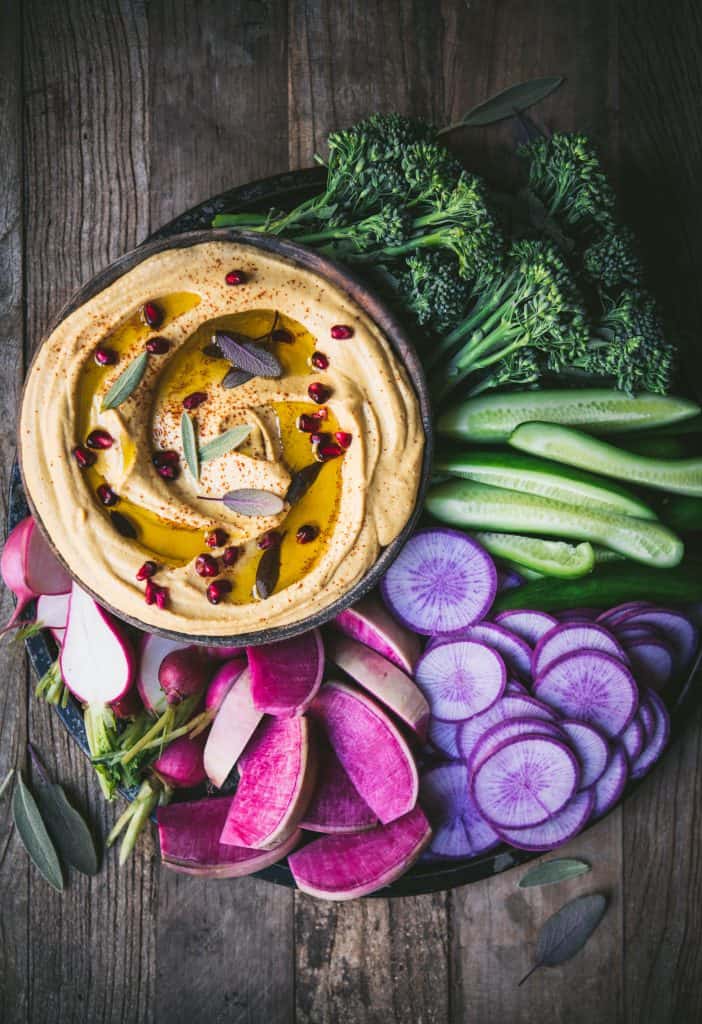 Bring classic Thanksgiving flavors to everyone's favorite dip - hummus! This dip can easily be made a few days ahead.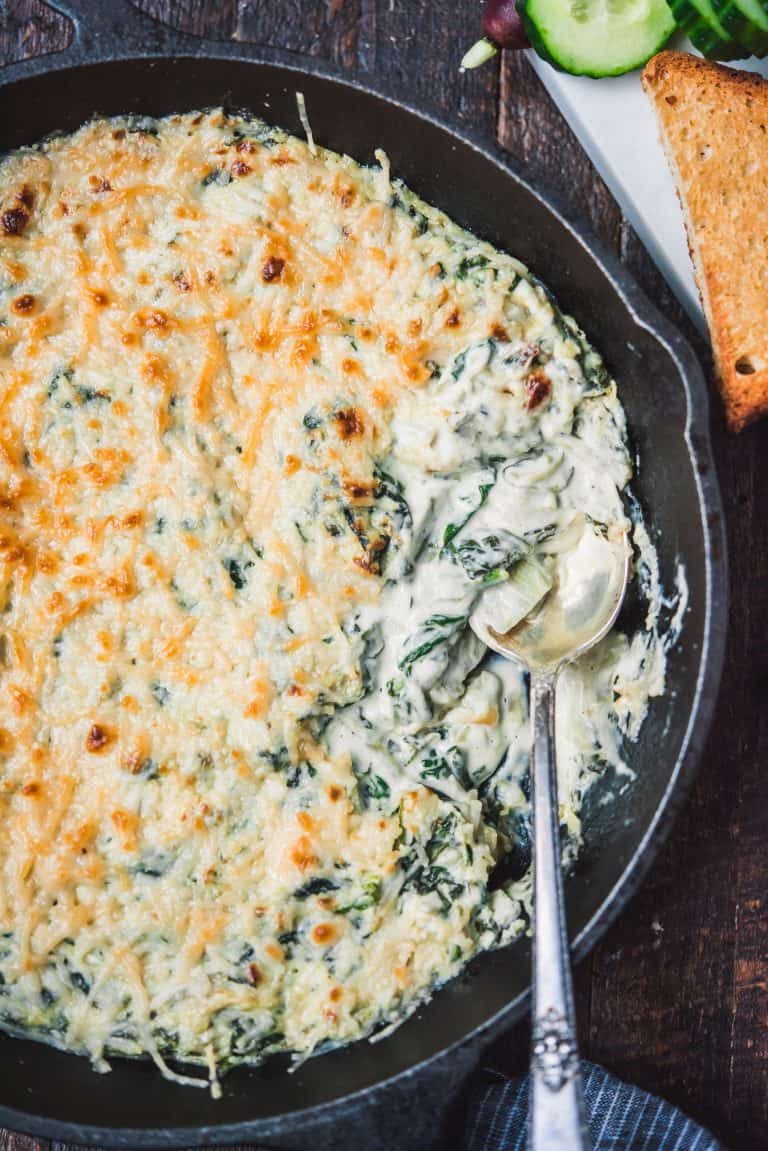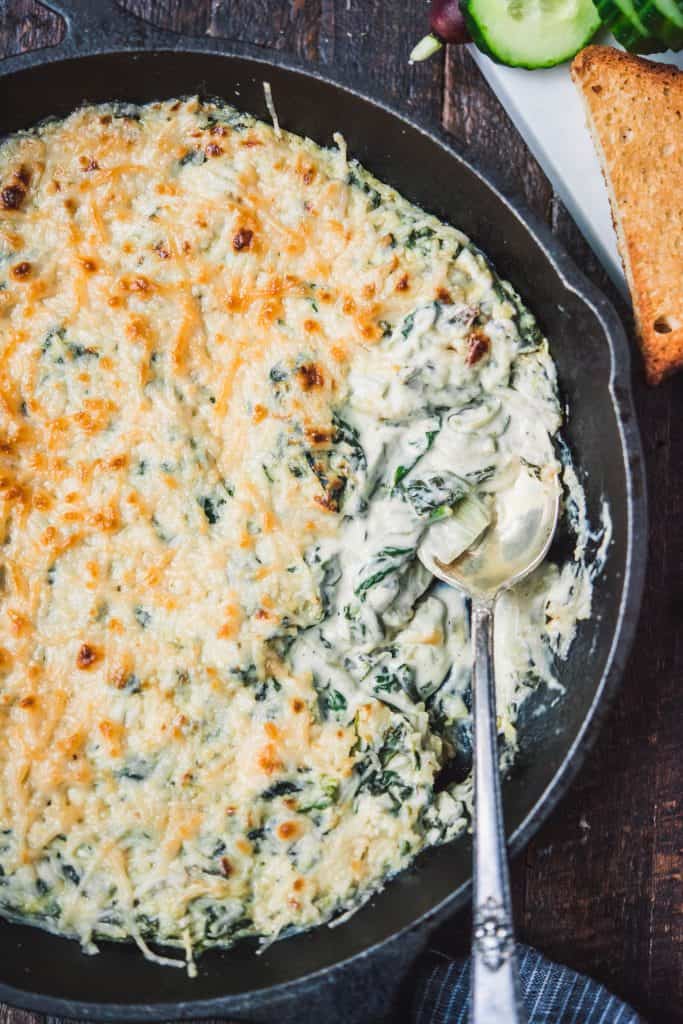 Always a crowd-pleaser, spinach artichoke dip is hot, creamy and checks the cheese box.
A Beautiful Appetizer Board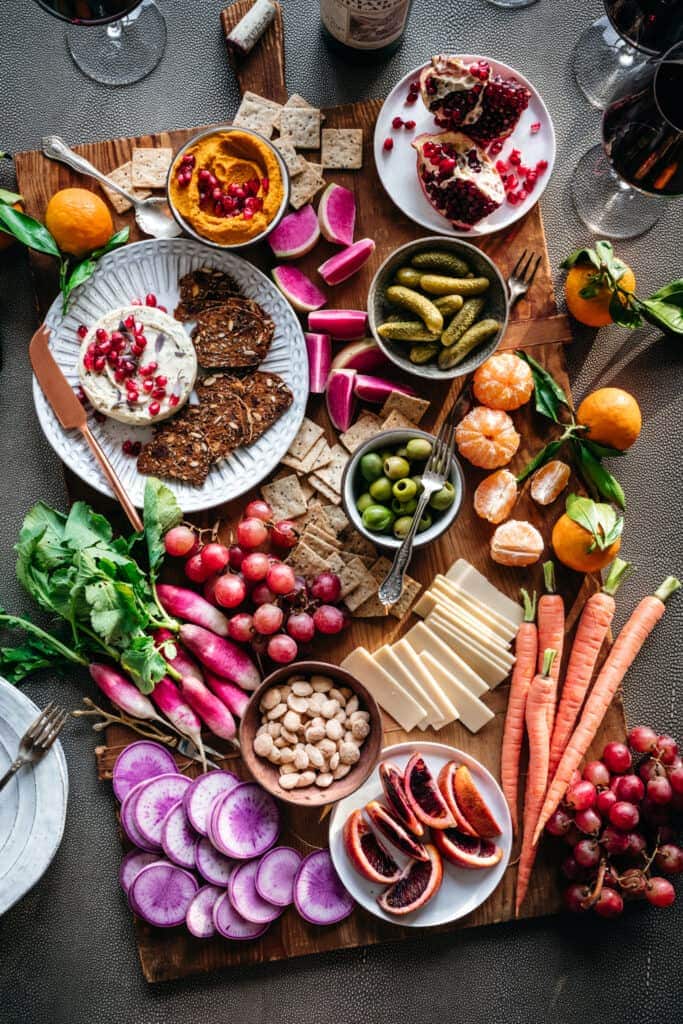 Fill a wooden board with snacks for your guests to pick and choose from. We love spiced nuts, a few homemade dips, and fresh fruit and veggies.
Best Thanksgiving Salad Recipes
Moving onto the main event, let's start off Thanksgiving dinner with a light salad course.
Of course, salad doesn't mean boring. This Thanksgiving, try some fun new twists.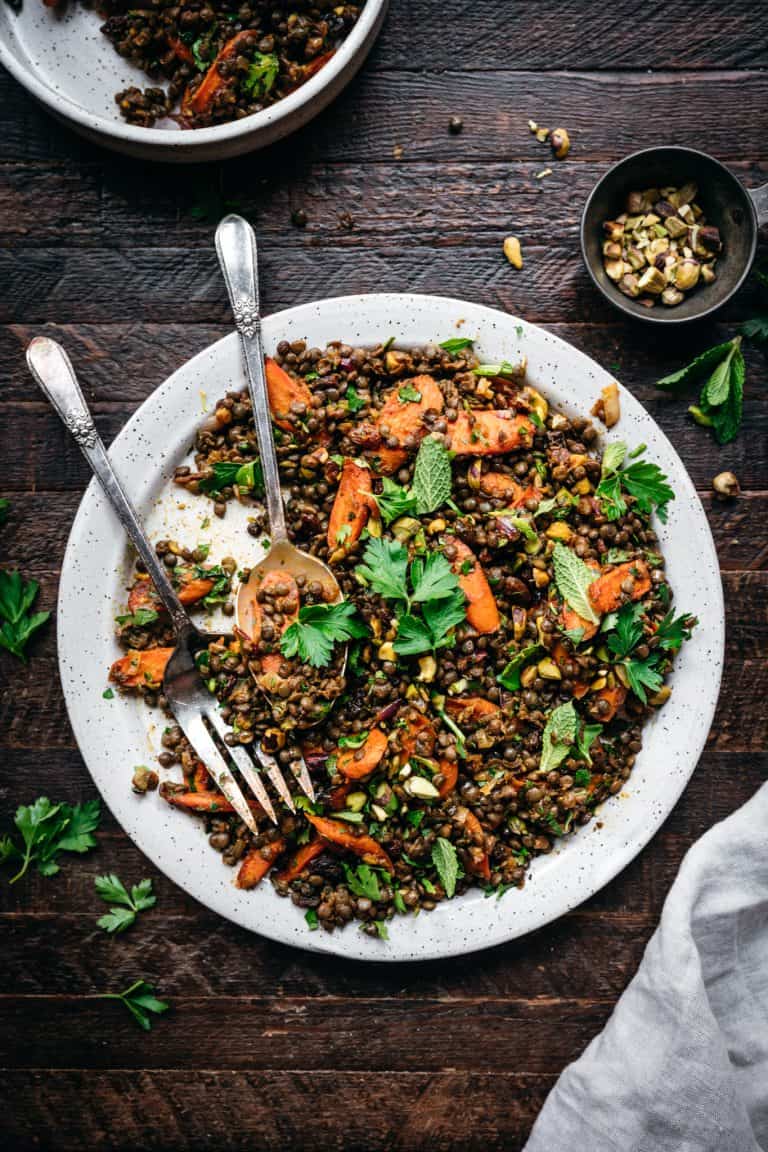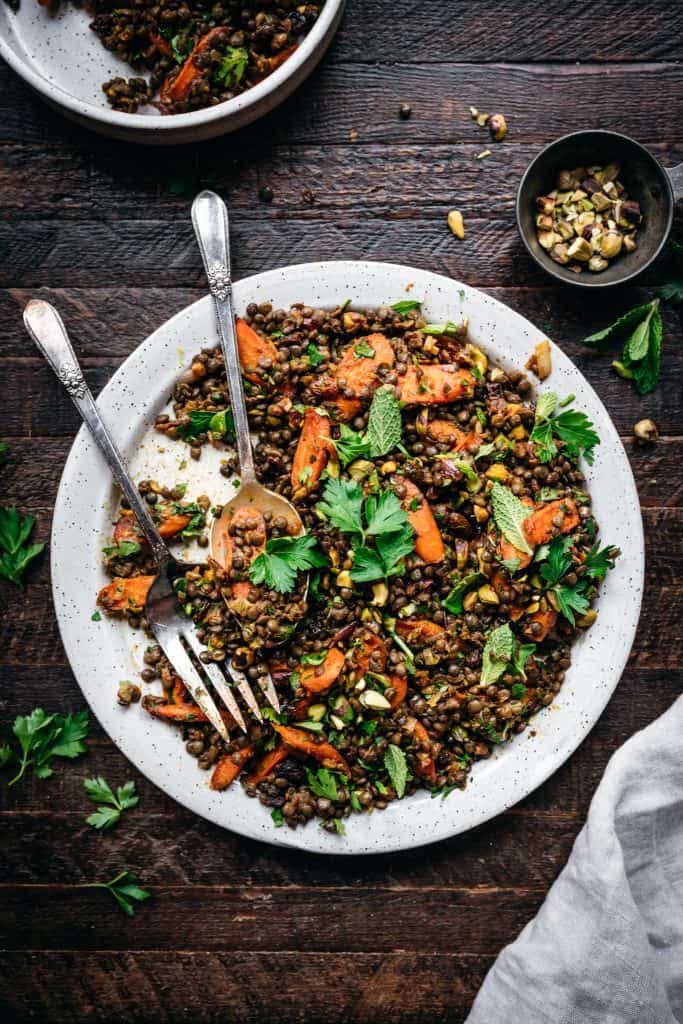 French lentils pair perfectly with spiced, roasted carrots, pistachios and a citrus-y Moroccan salad dressing.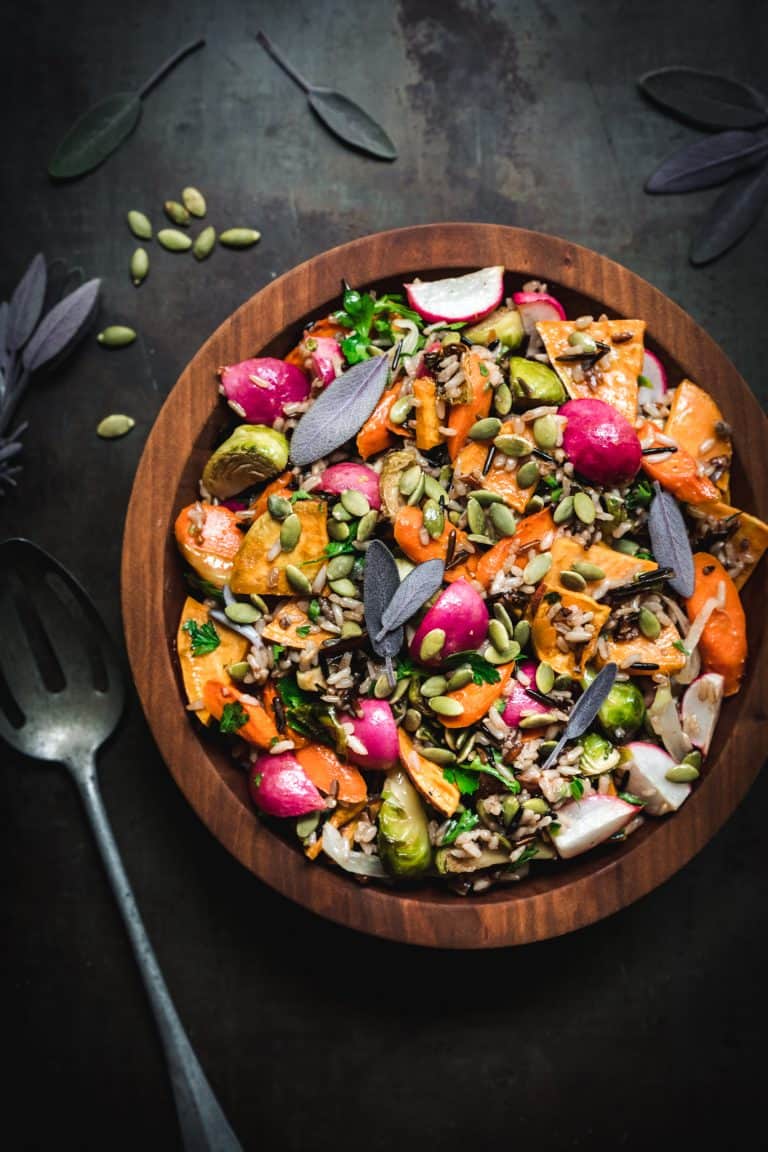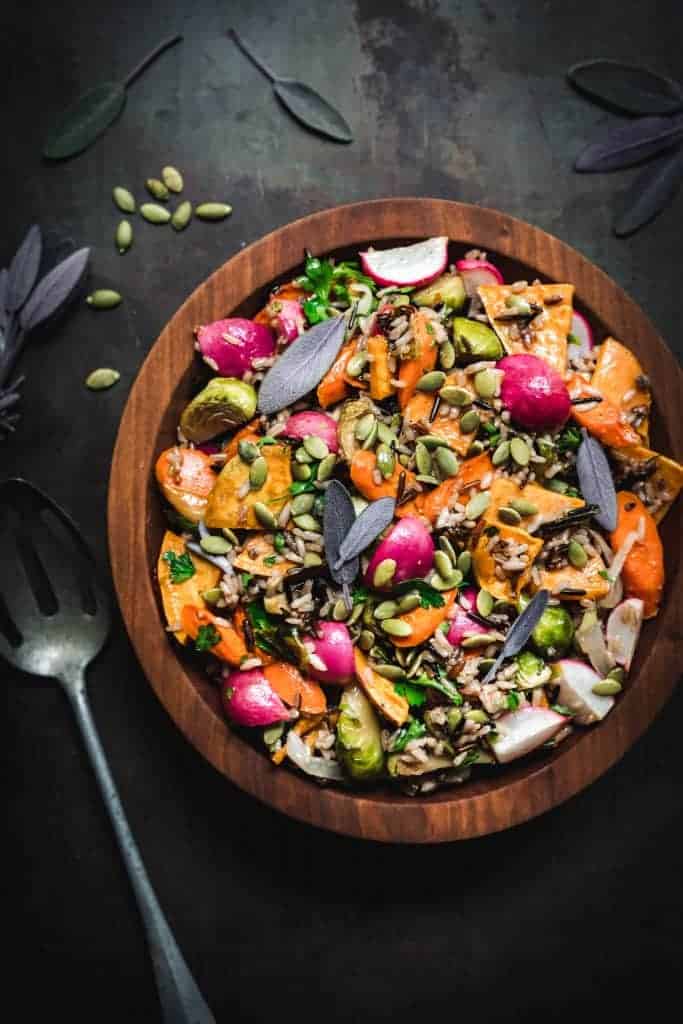 This is a hearty salad that's more of a side dish, thanks to protein-packed wild rice.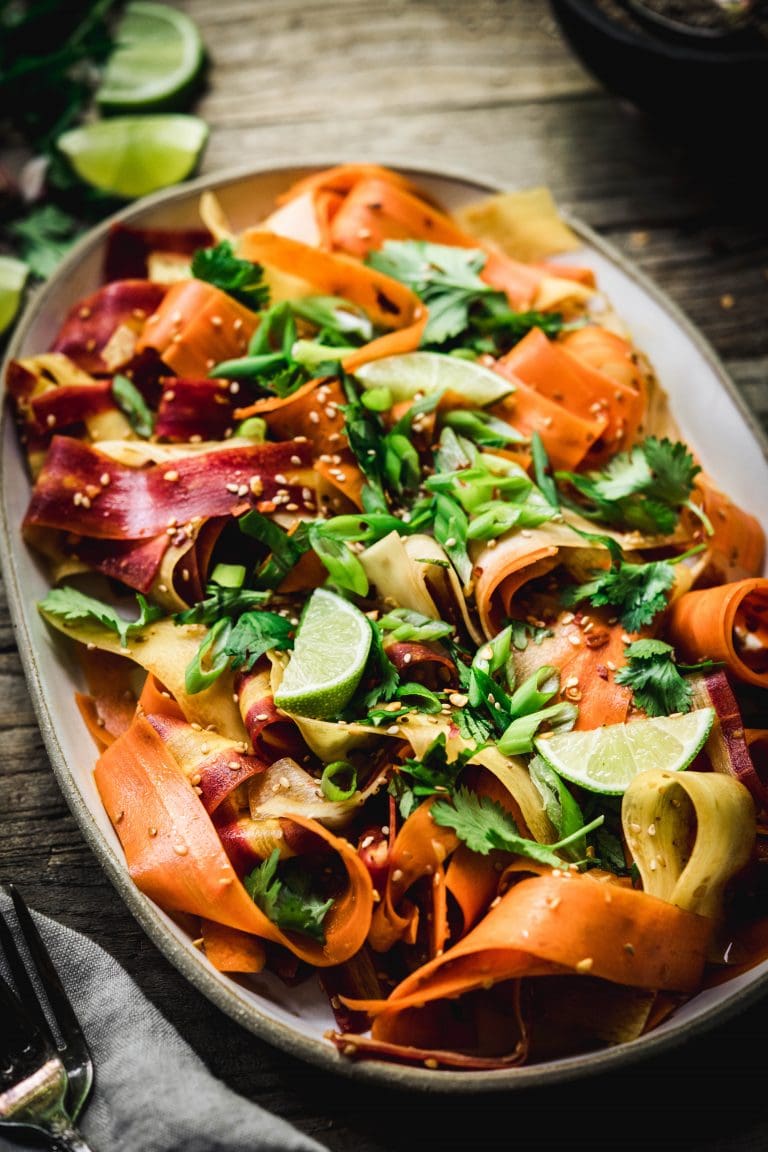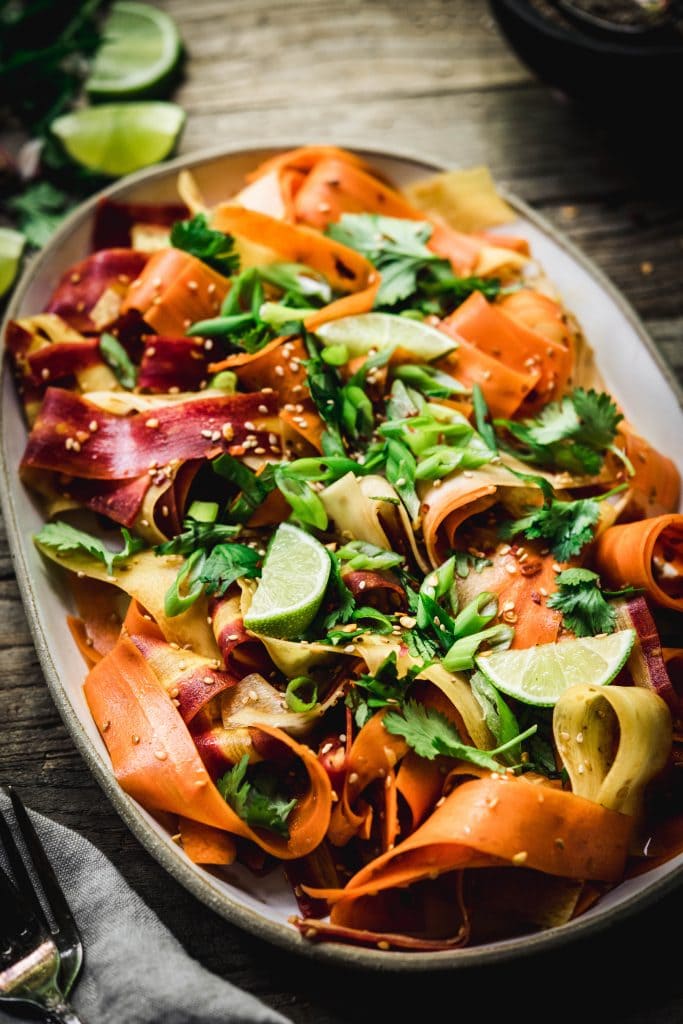 This gluten free salad is perfect for Thanksgiving. First, it highlights seasonal produce. Plus, shaved carrots turn into silky soft noodles for a new take on a raw vegetable salad.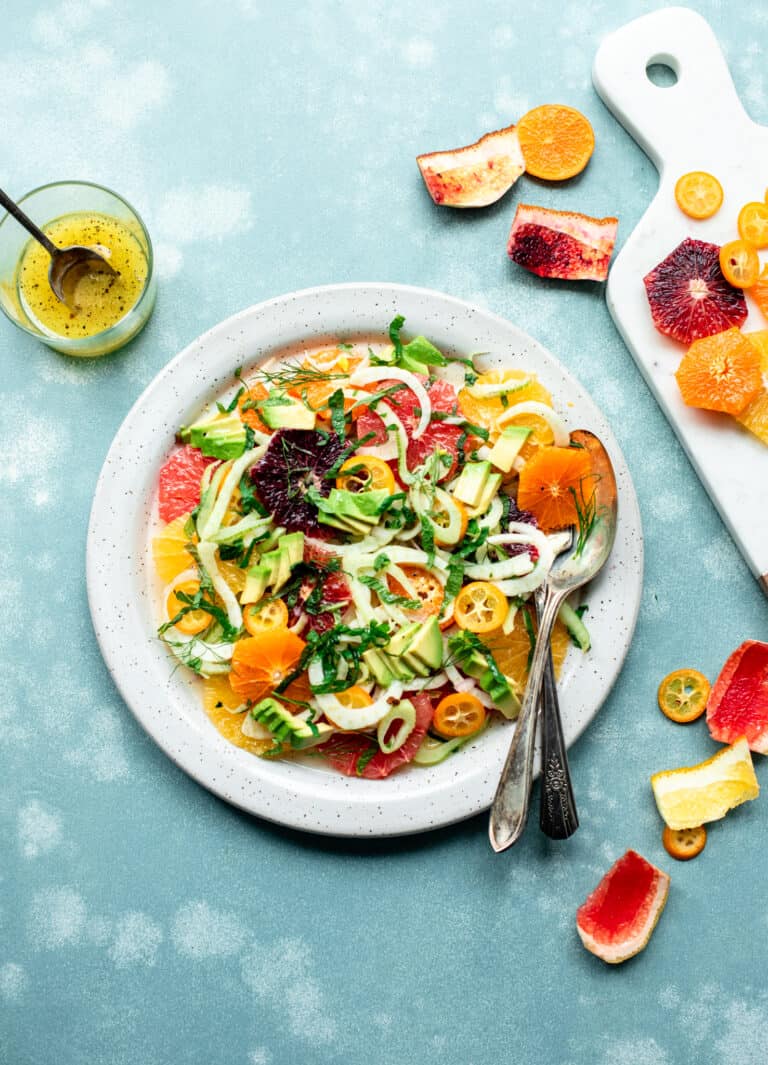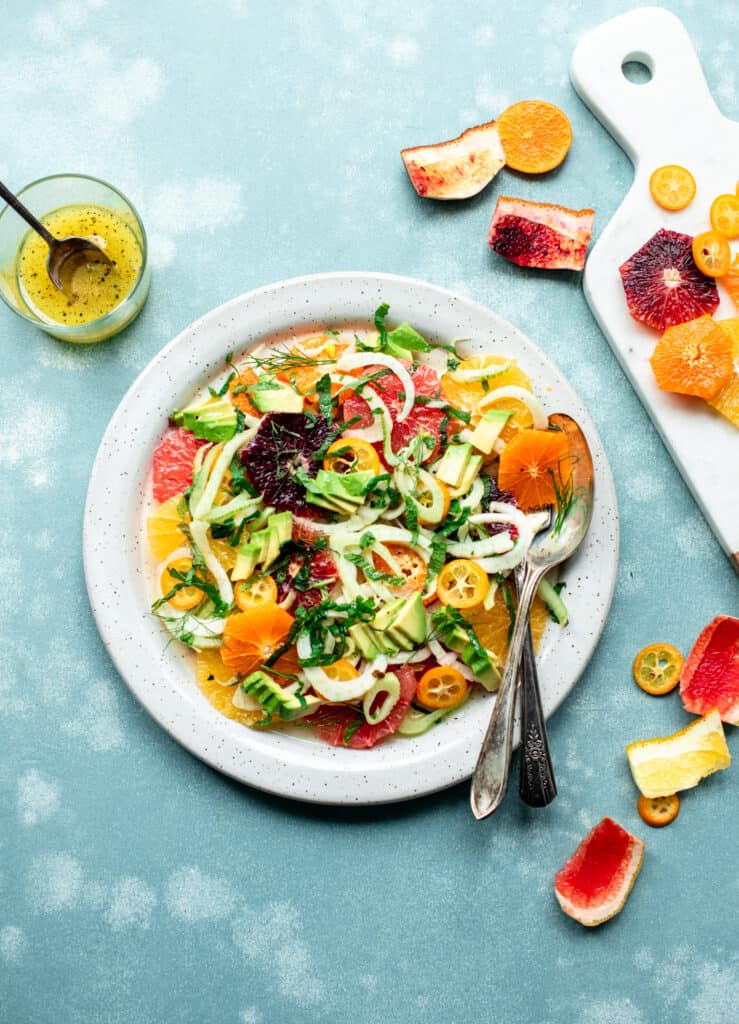 Lighten up the Thanksgiving table with bright and refreshing citrus salad.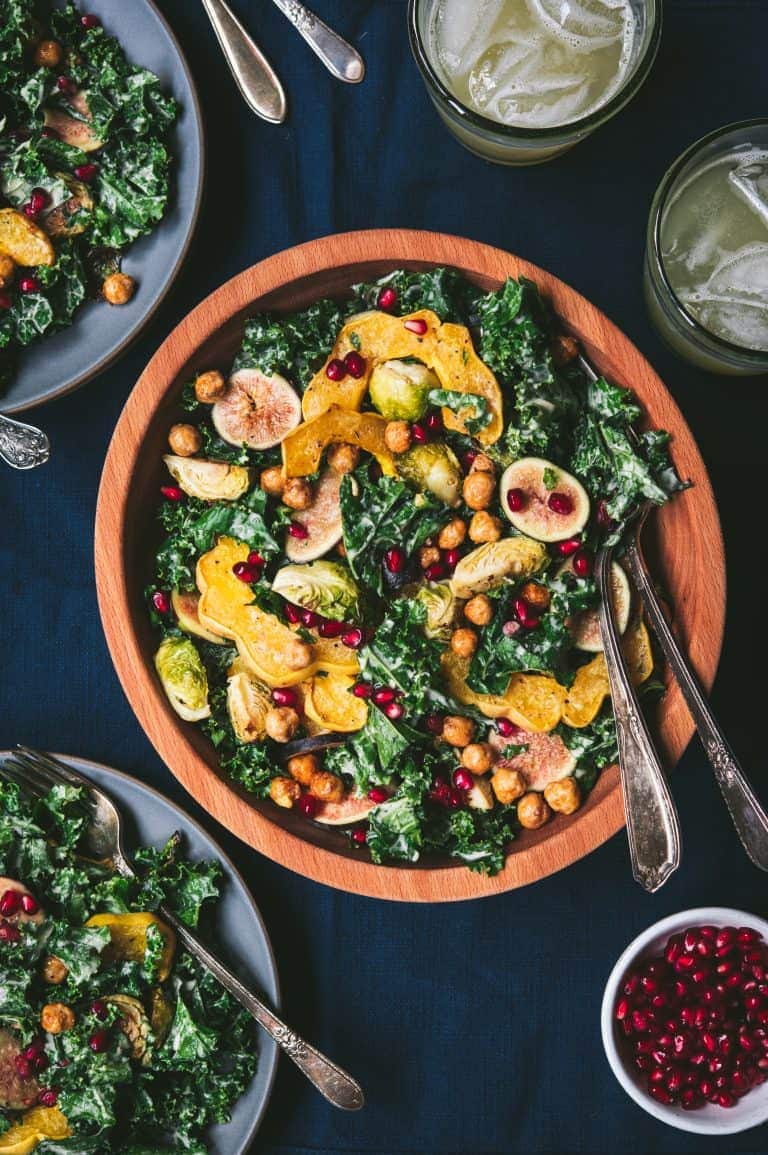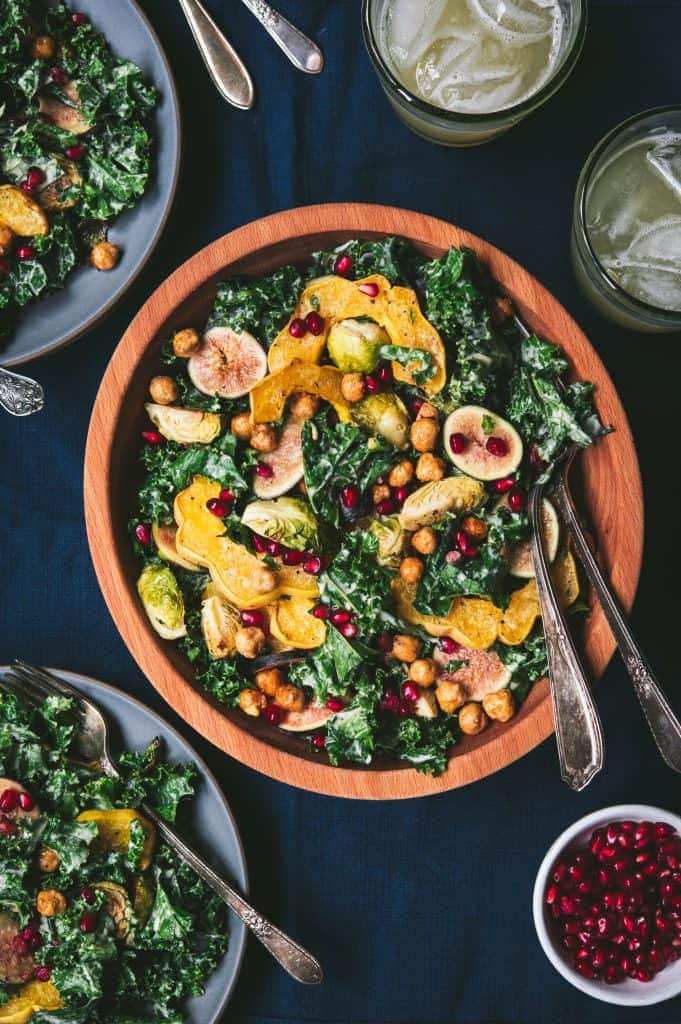 Mix up your Thanksgiving dinner flavors with creamy Middle Eastern Tahini Dressing.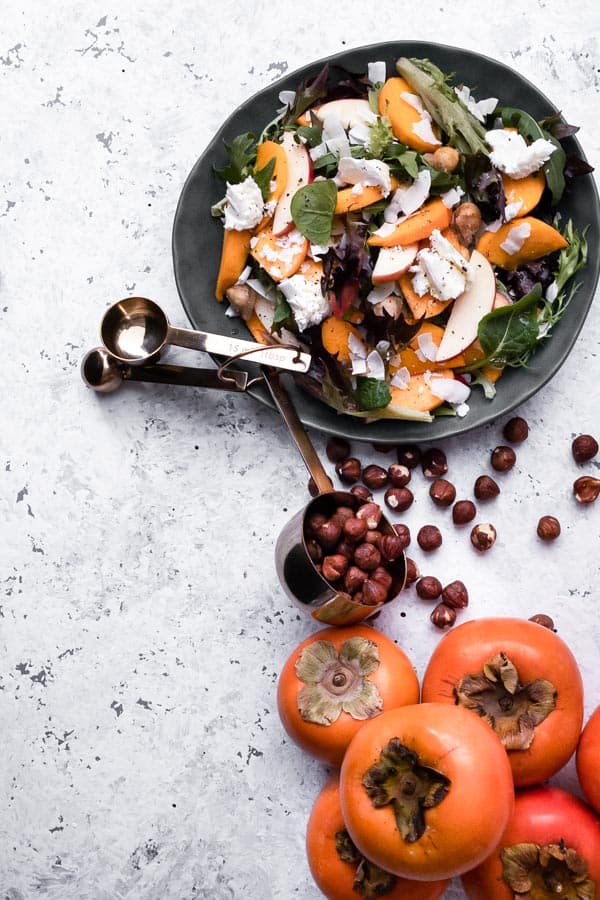 Help some of your guests try something new with this persimmon salad. The cinnamon flavored fruit is a delicous companion to classic Thanksgiving foods.
Best Gluten Free Thanksgiving Side Dish Recipes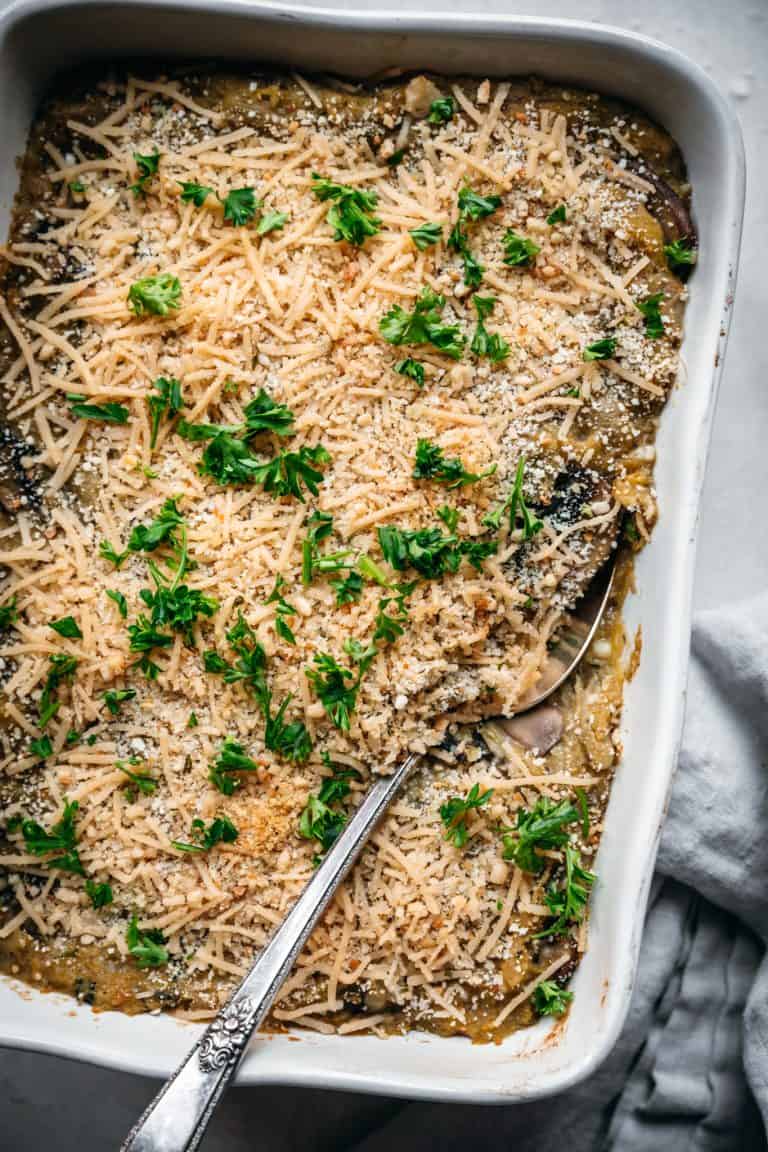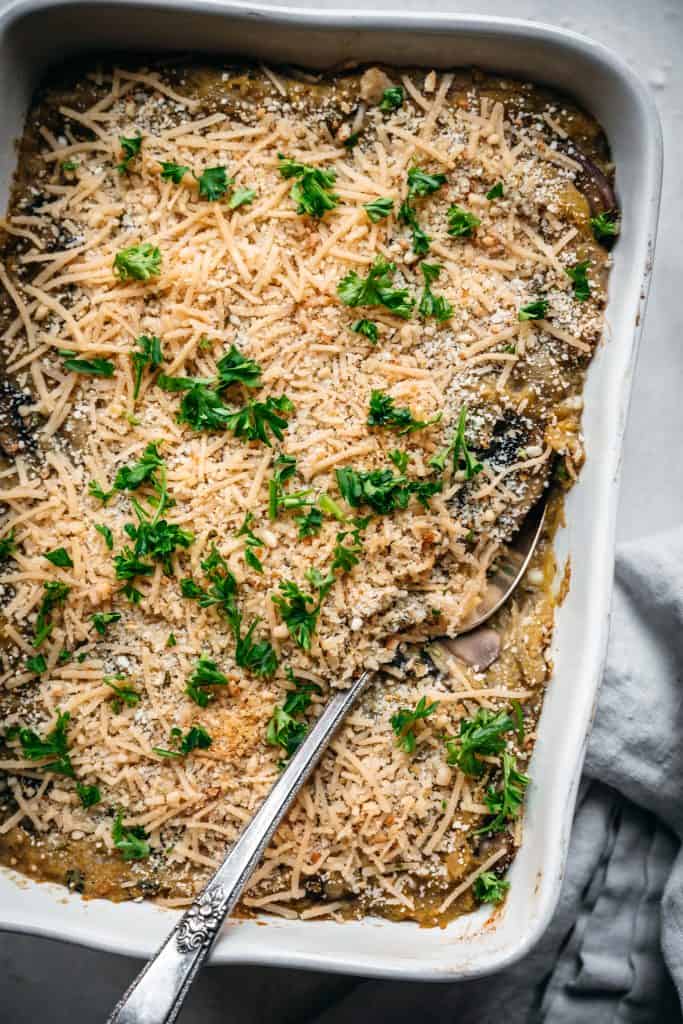 Comforting, cheesy and warming. This dairy-free squash casserole that blows anything with marshmallows way out of the water.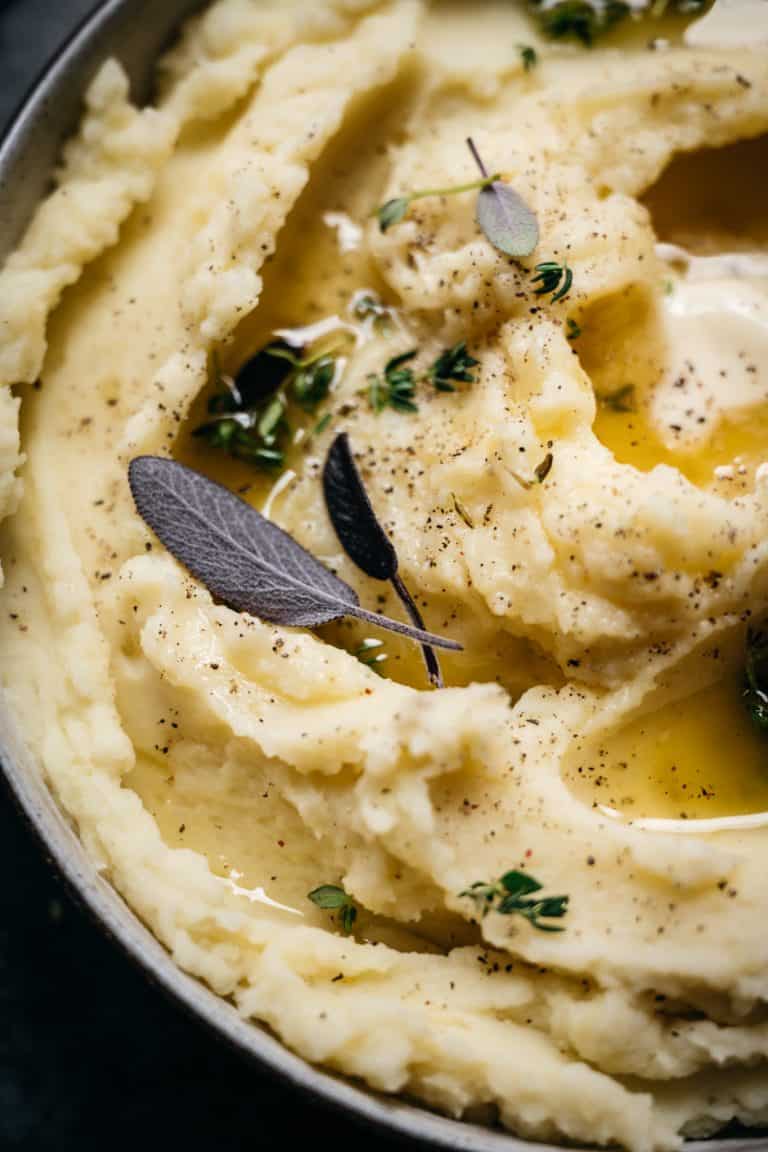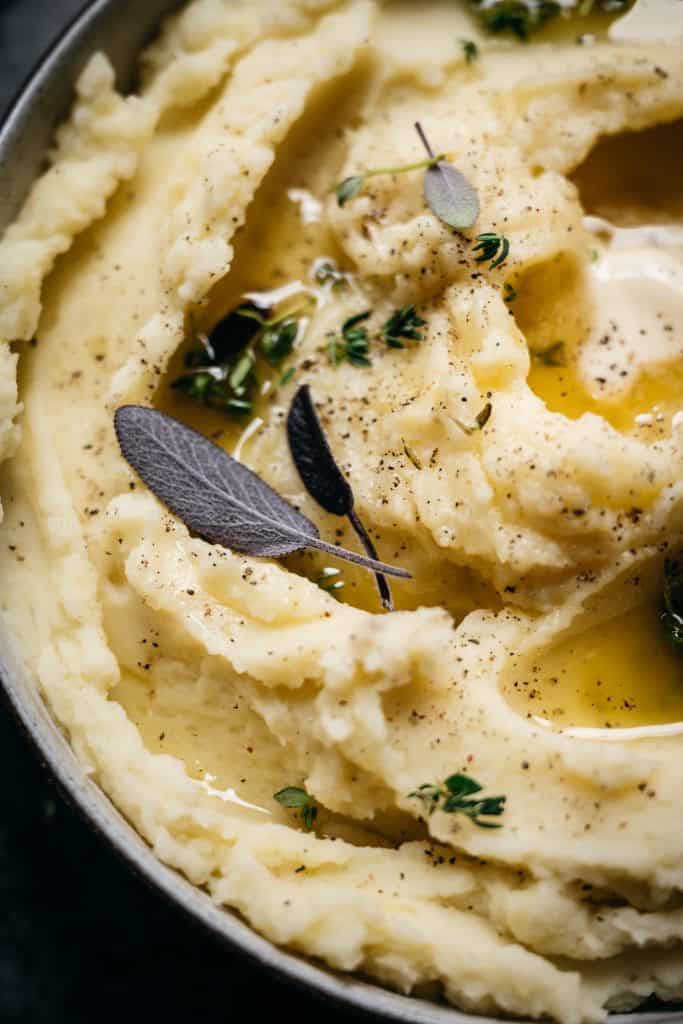 Sure, we love mixing things up at the Thanksgiving table. But there's no replacing classic mashed potatoes. Ours are dairy free and gluten free to please everyone at the table.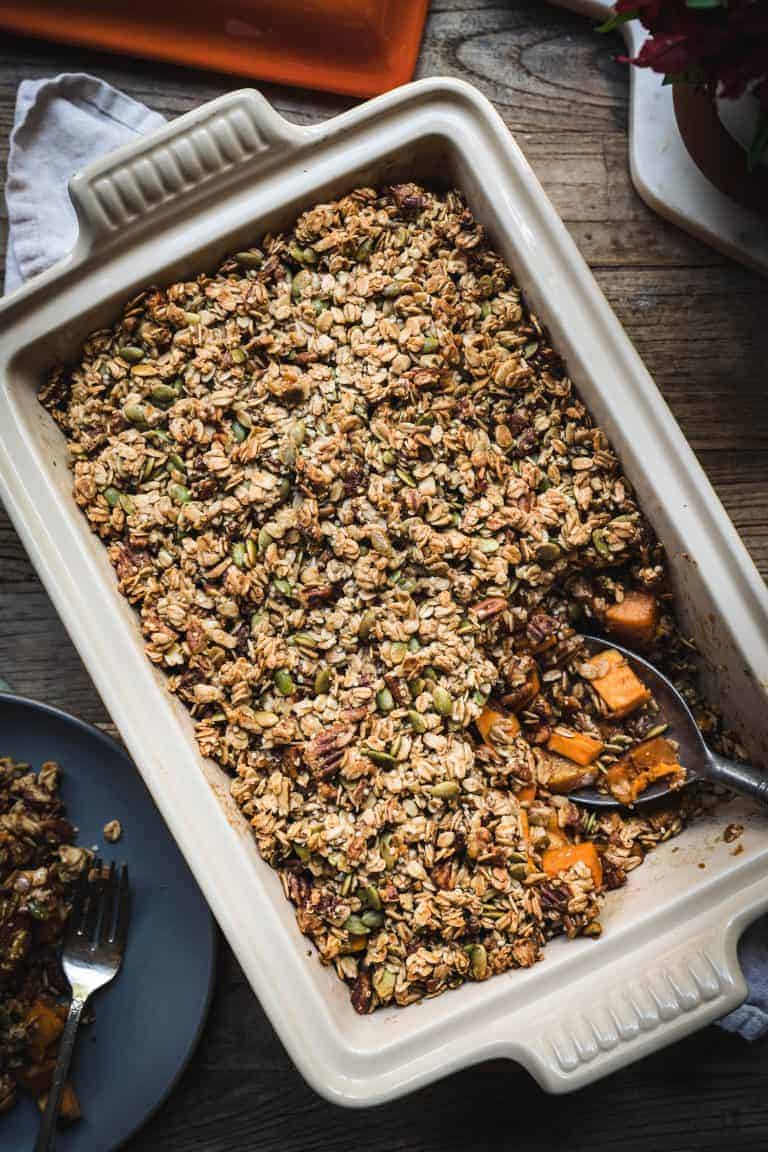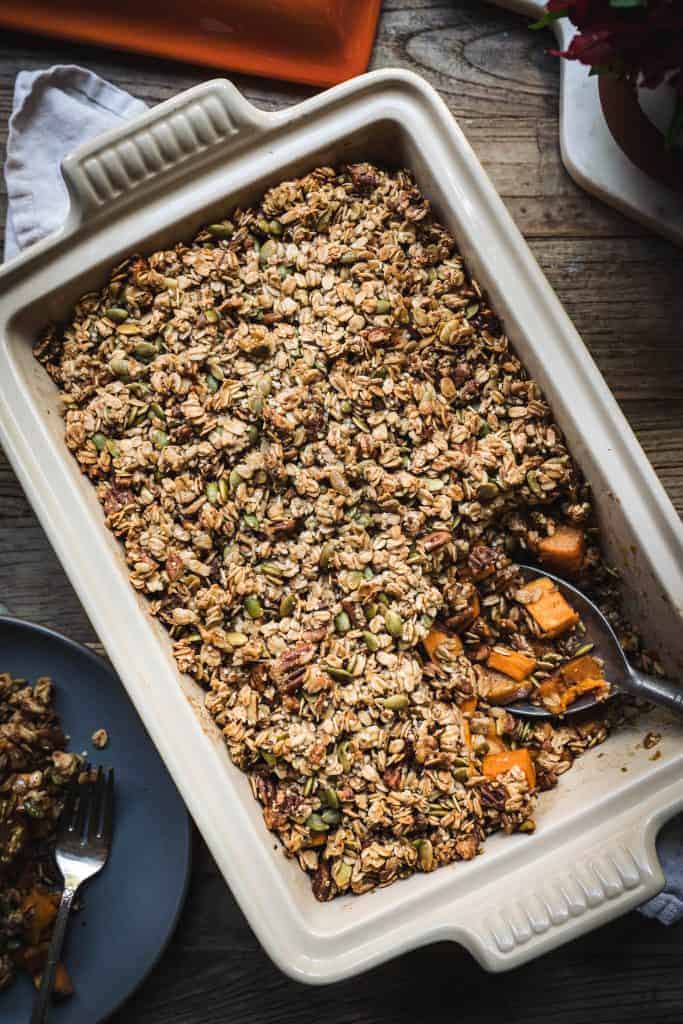 Top creamy sweet potatoes with crunchy and crispy homemade gluten free granola.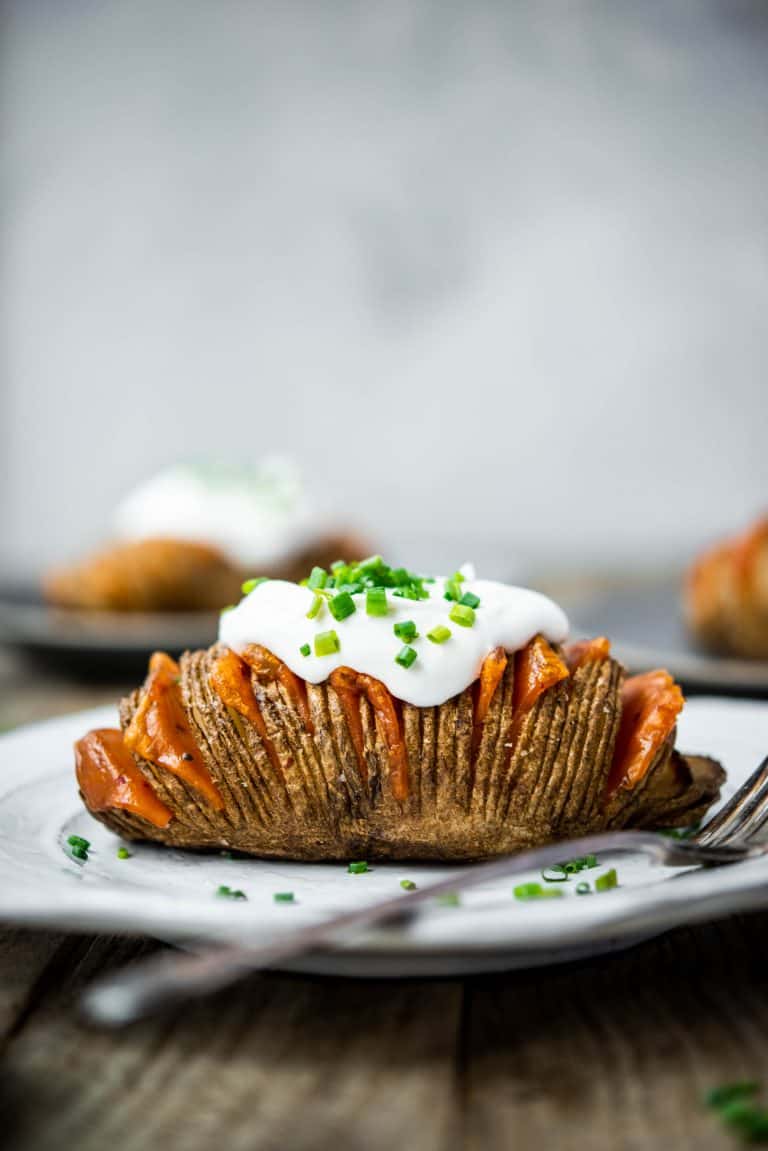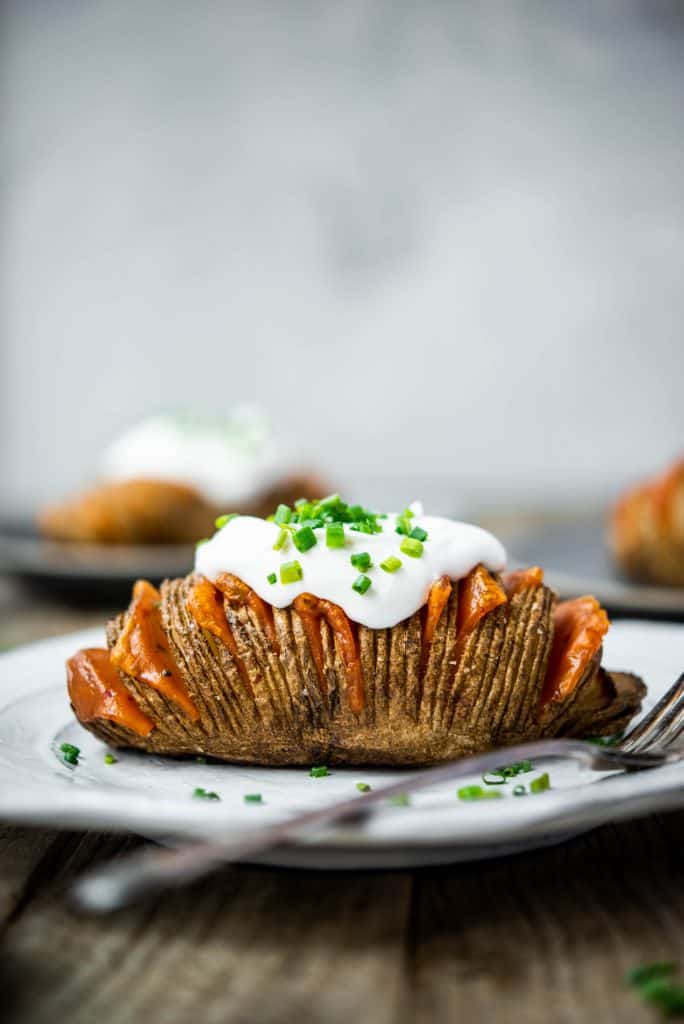 Cute, cheesy, and gluten free. These hasselback potatoes double as a side dish or appetizer.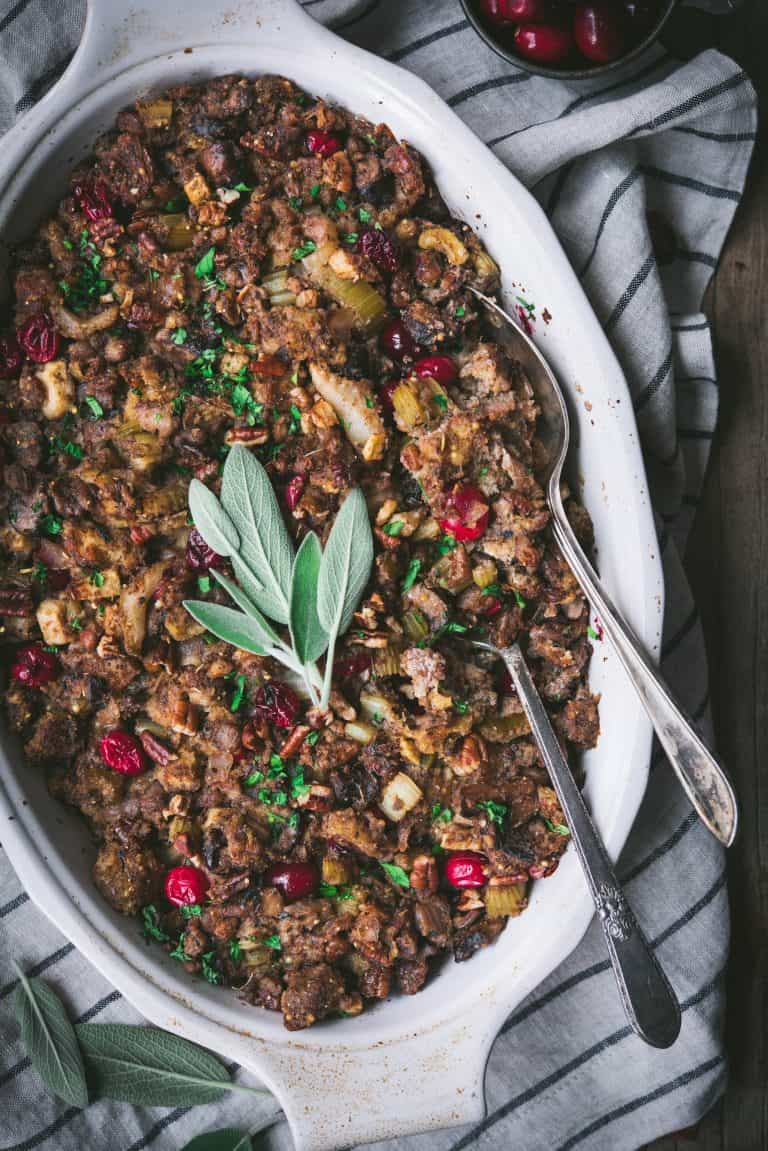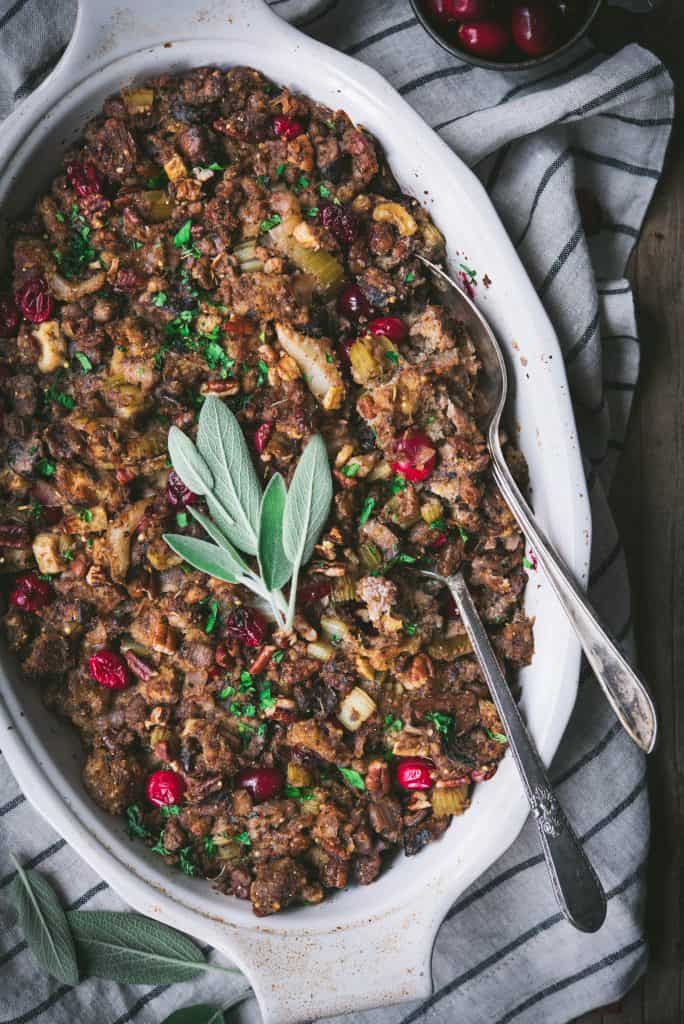 This is the only Thanksgiving stuffing recipe you need. Even gluten lovers will devour this spicy and sweet stuffing recipe.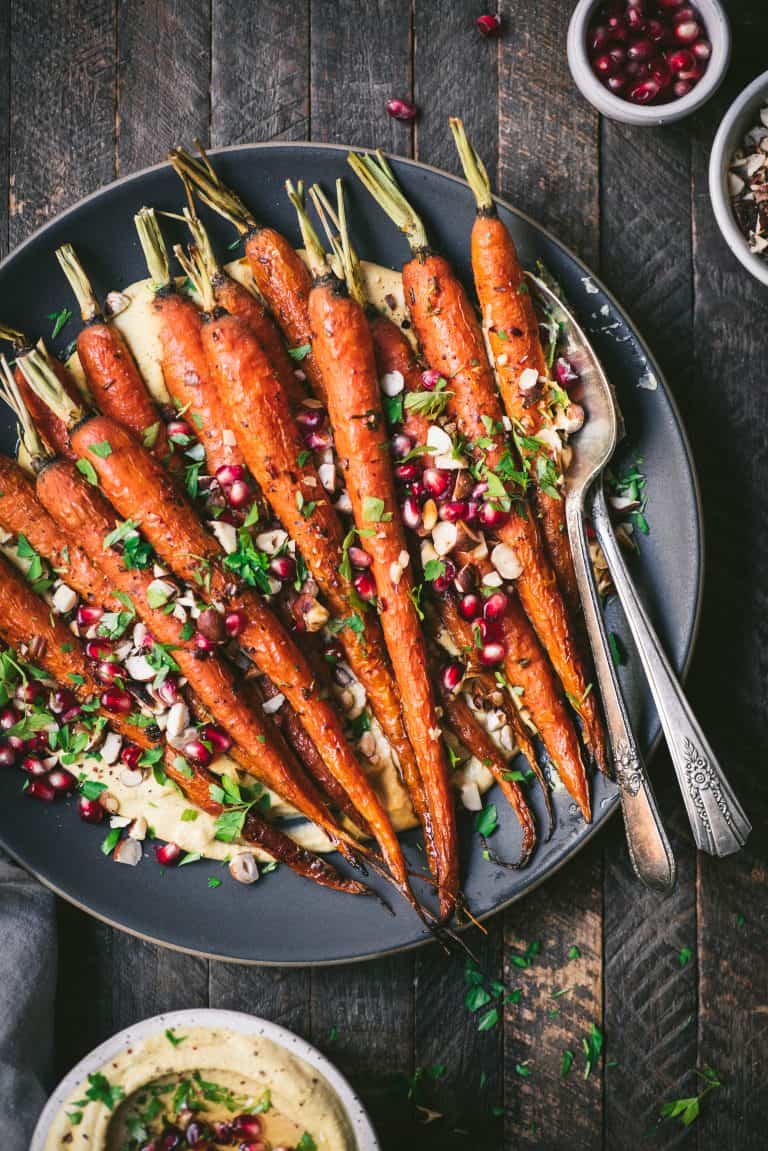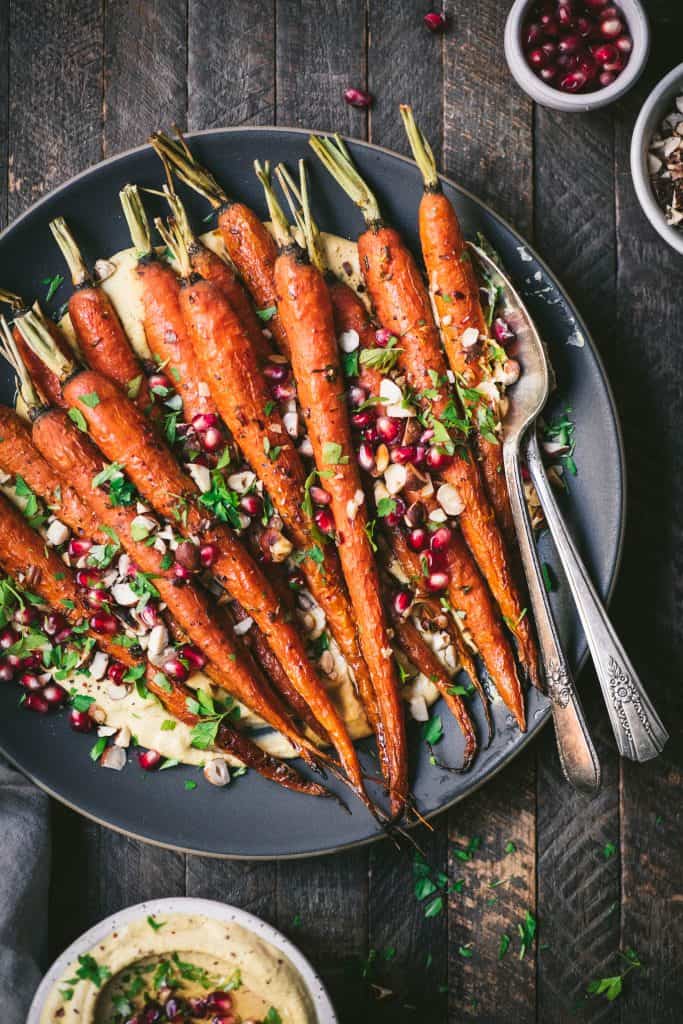 This dish is sure to be the prize of your Thanksgiving dinner spread. Beautiful carrots decorated with bright pomegranate gems.
Gluten Free & Vegan Thanksgiving Entree Recipes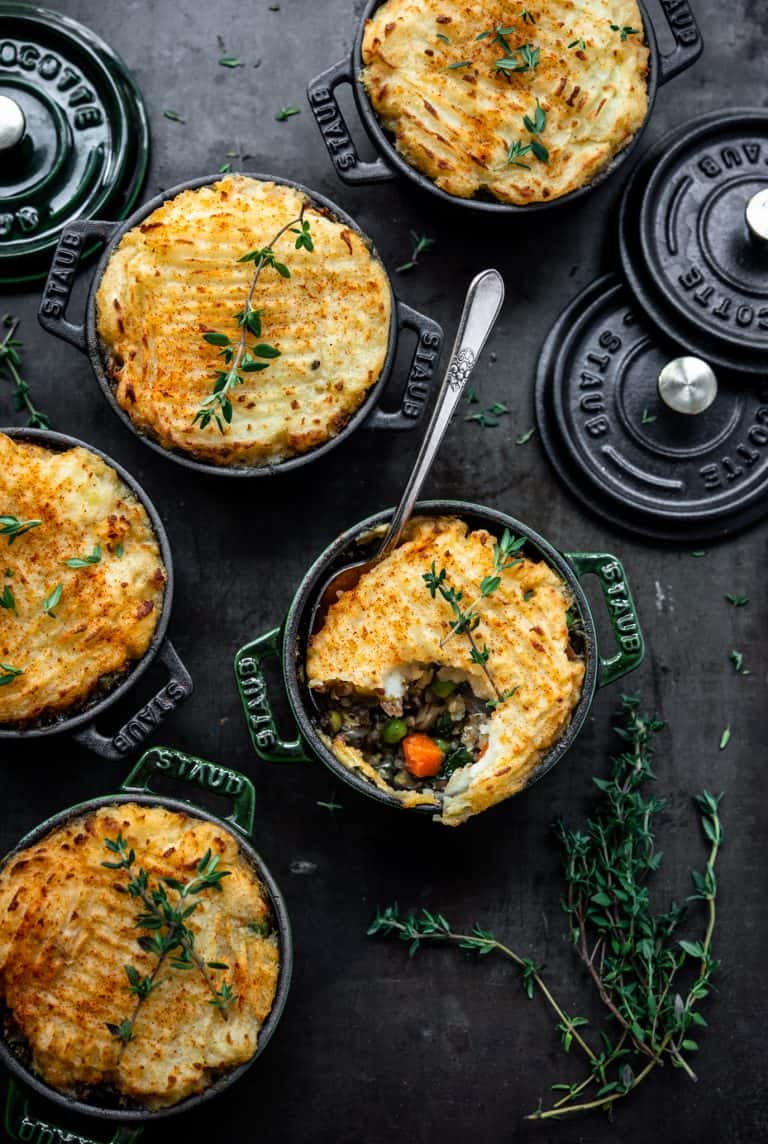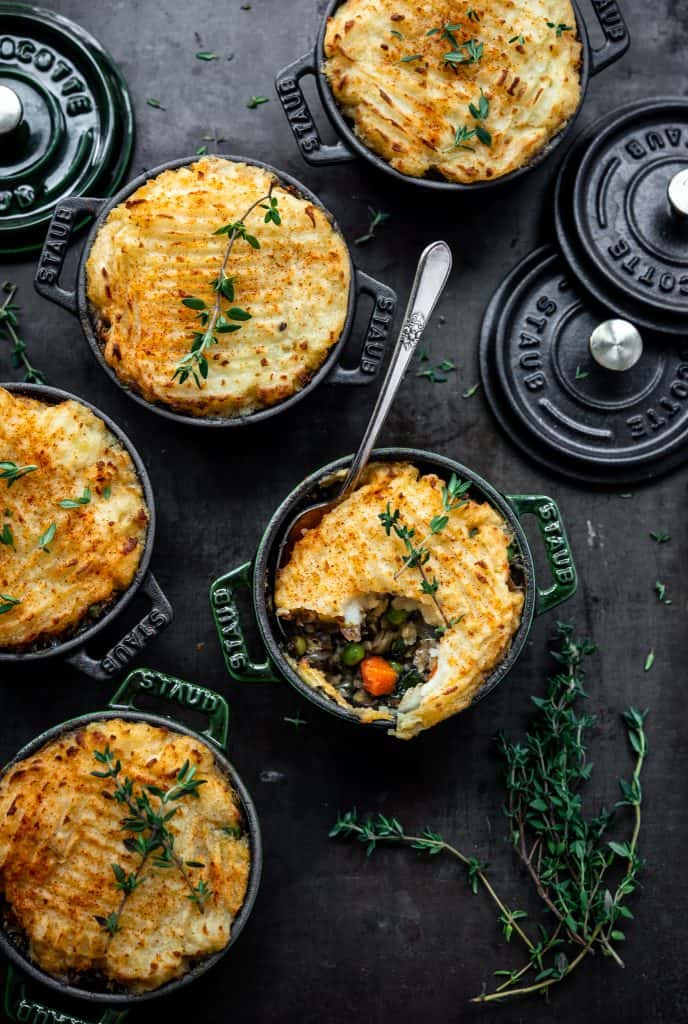 These individual shepherd's pies are the way to please gluten free, dairy free, vegan, and vegetarian Thanksgiving guests. Win-win all around.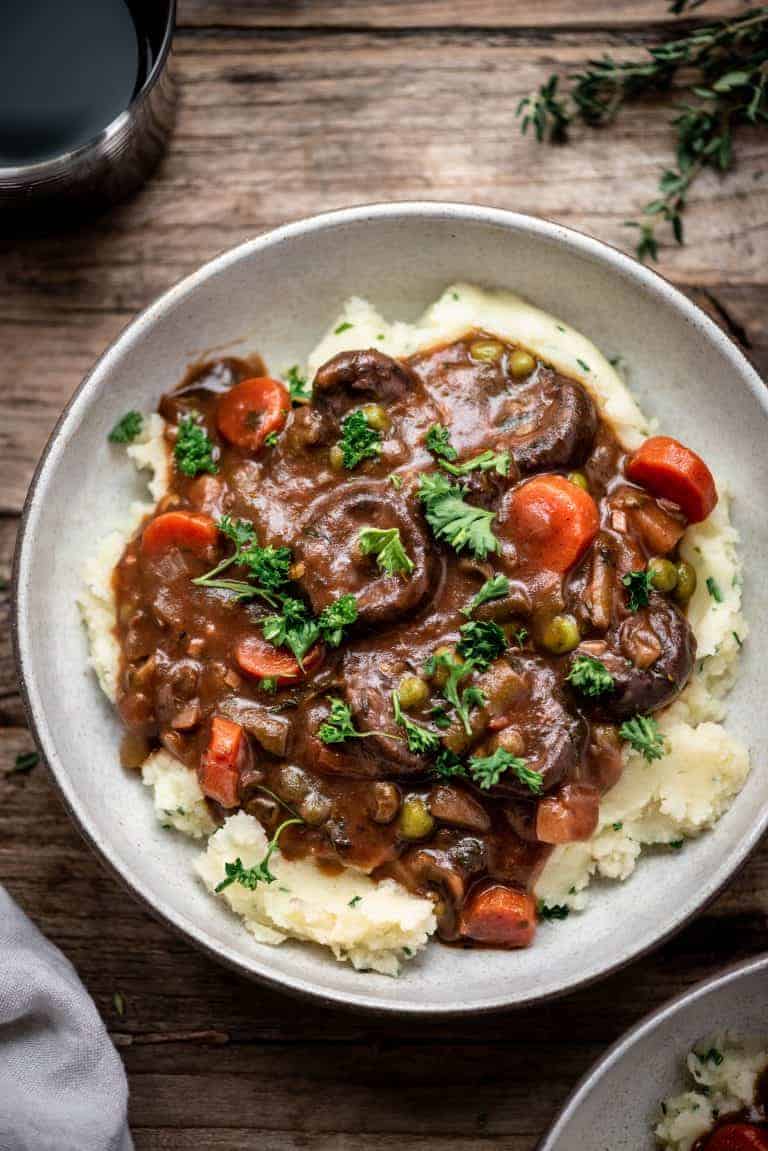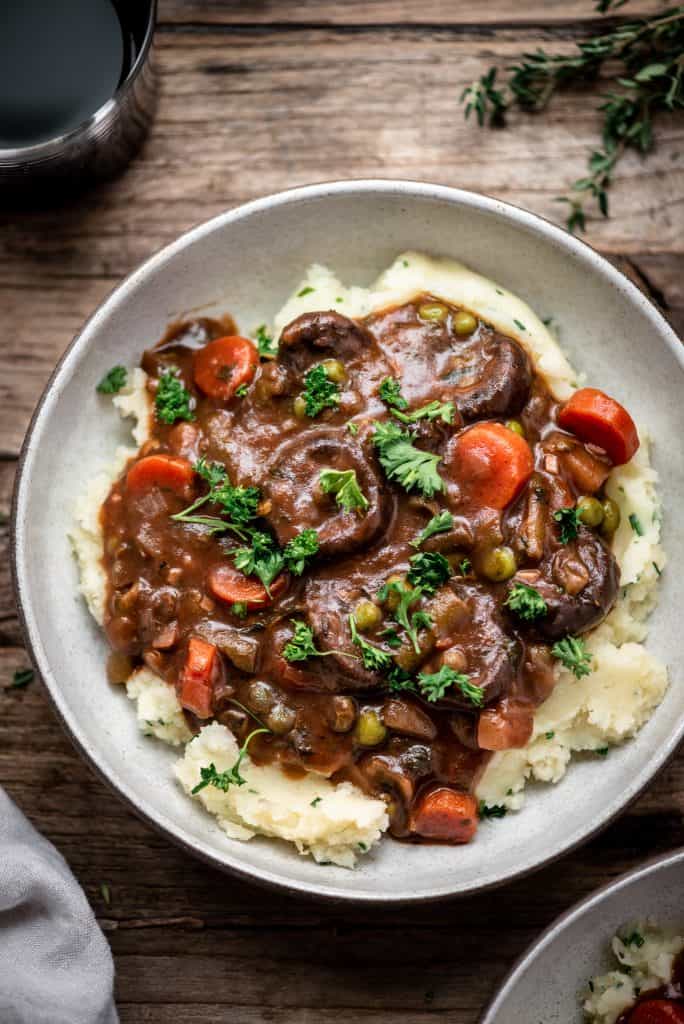 You're already making the creamy mashed potatoes that pair perfectly with this flavor-packed vegetarian mushroom stew. Why not complete the plate?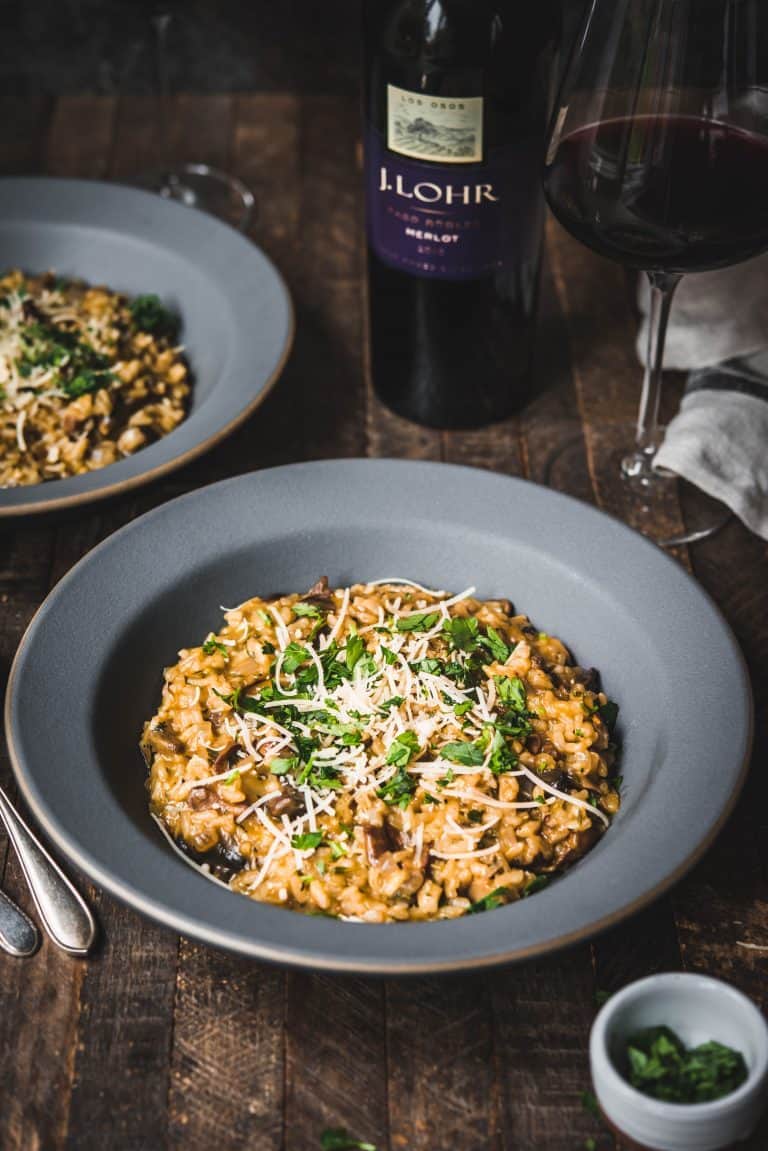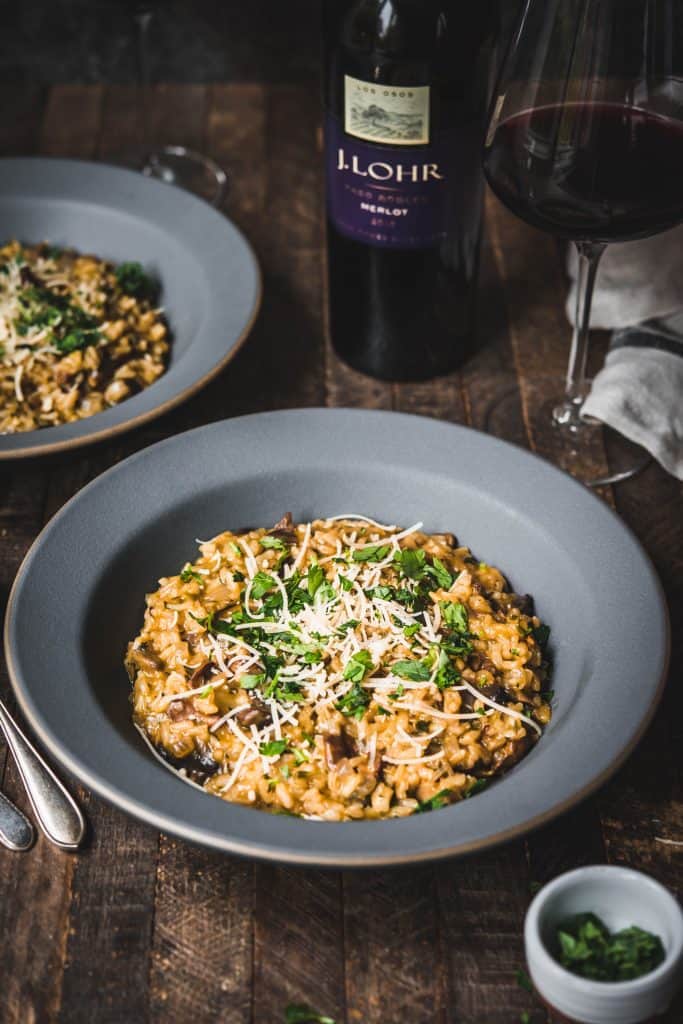 Bring earthy flavor to creamy seasonal risotto.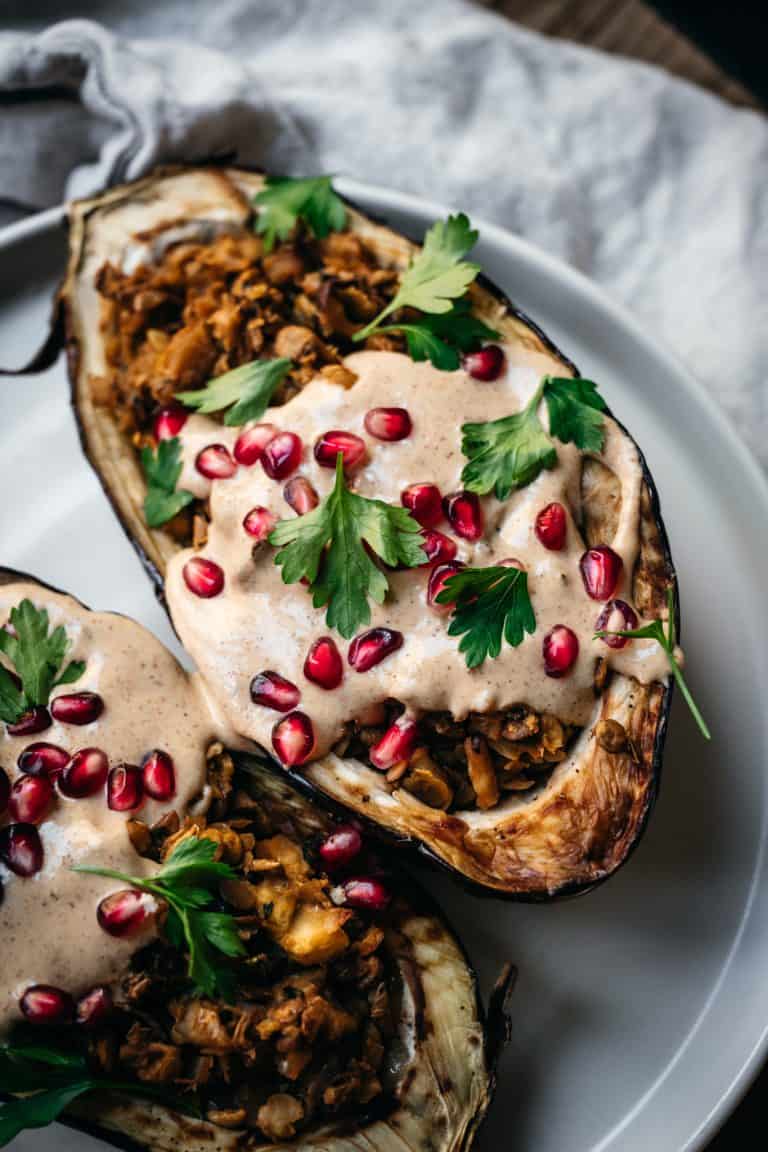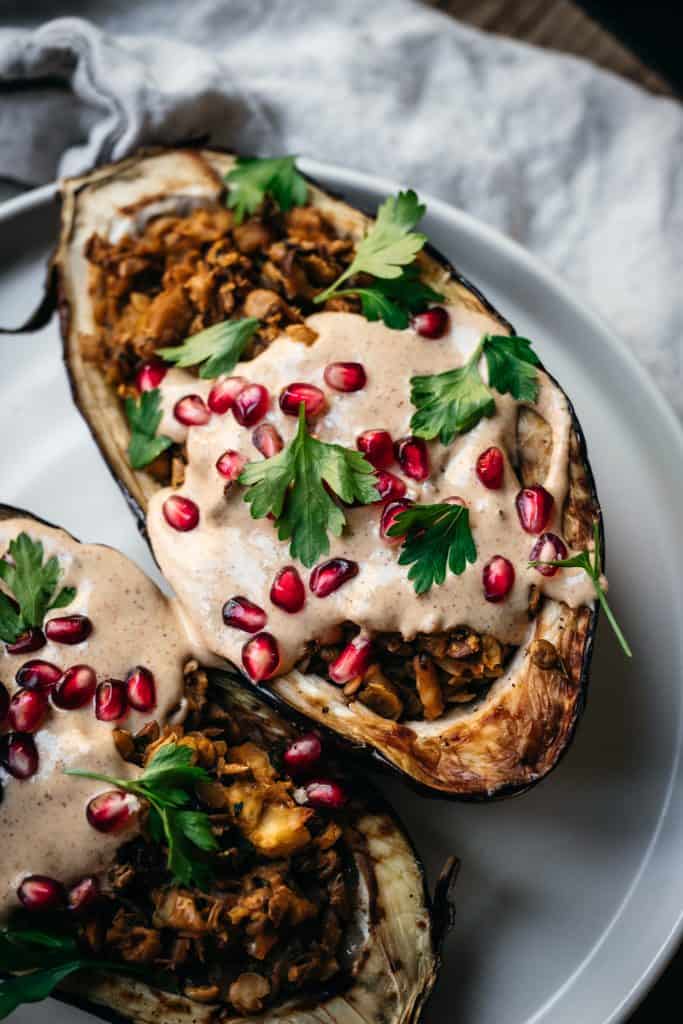 Be prepared to make extra of these protein-packed vegetarian eggplant boats. They're always a hit at our holiday table.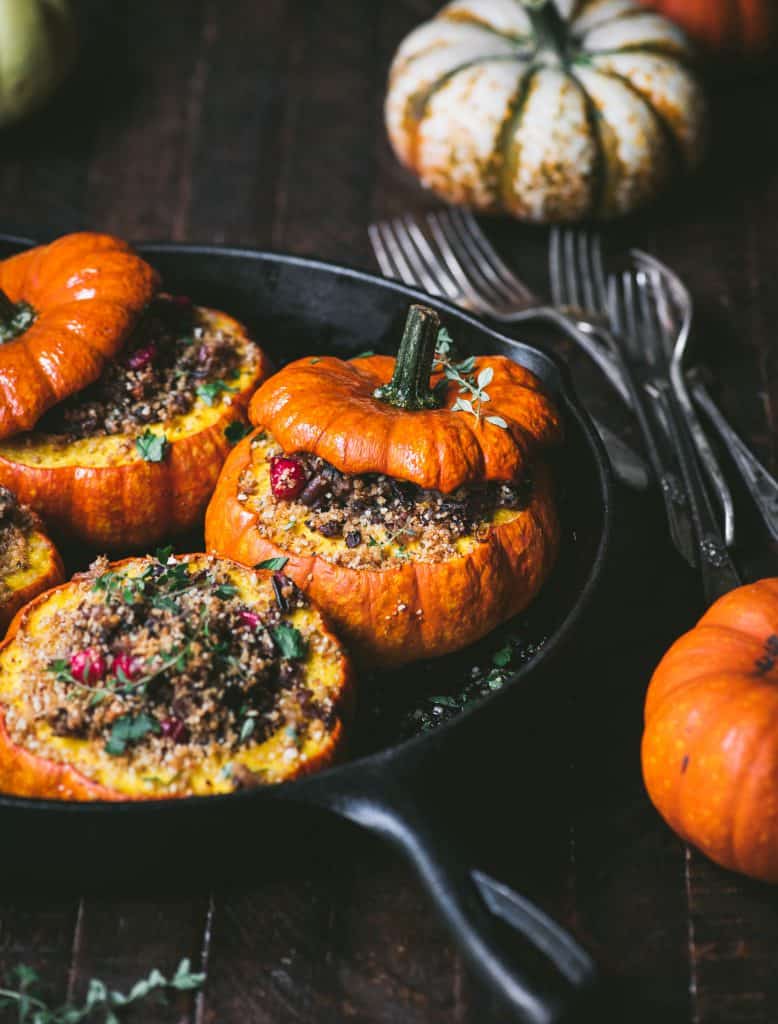 Adorable and just as flavorful, these individual mini pumpkins are the perfect vegetarian Thanksgiving entree.
Keep Your Guests Happy with these Thanksgiving Cocktails
We couldn't forget the drinks! These are the fall-spiced cocktails we (and our guests) love to enjoy before we break out the wine for dinner.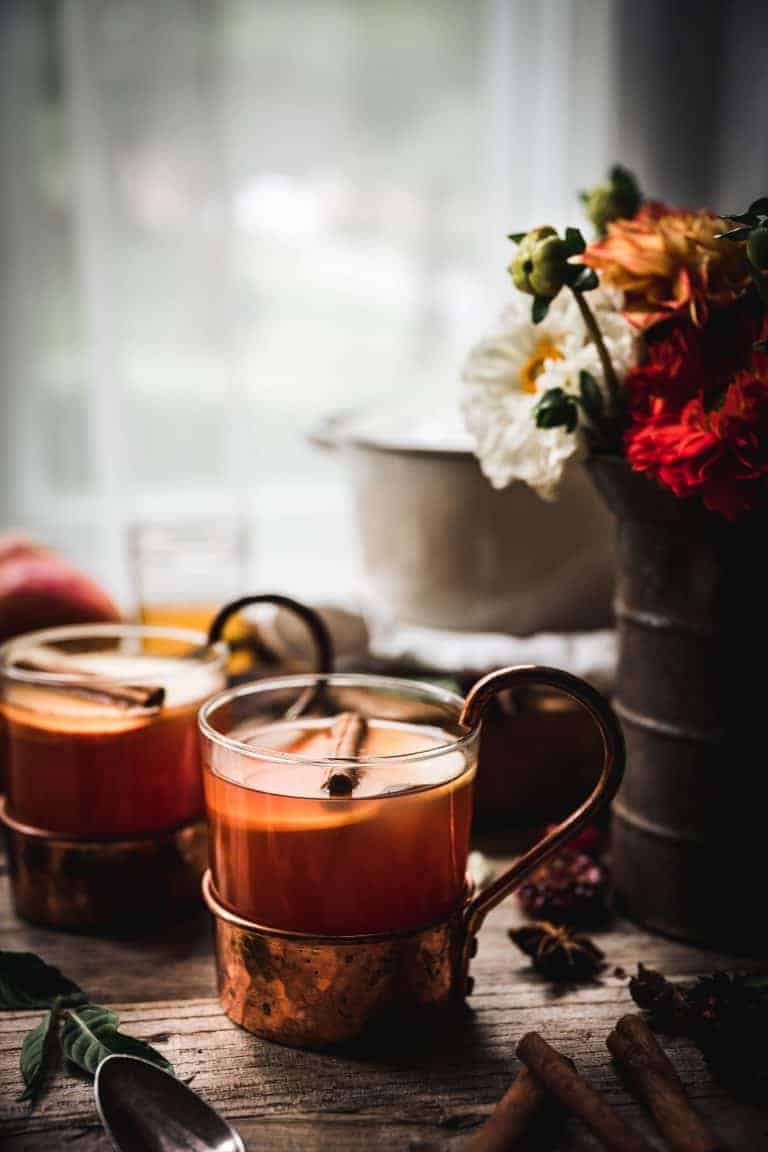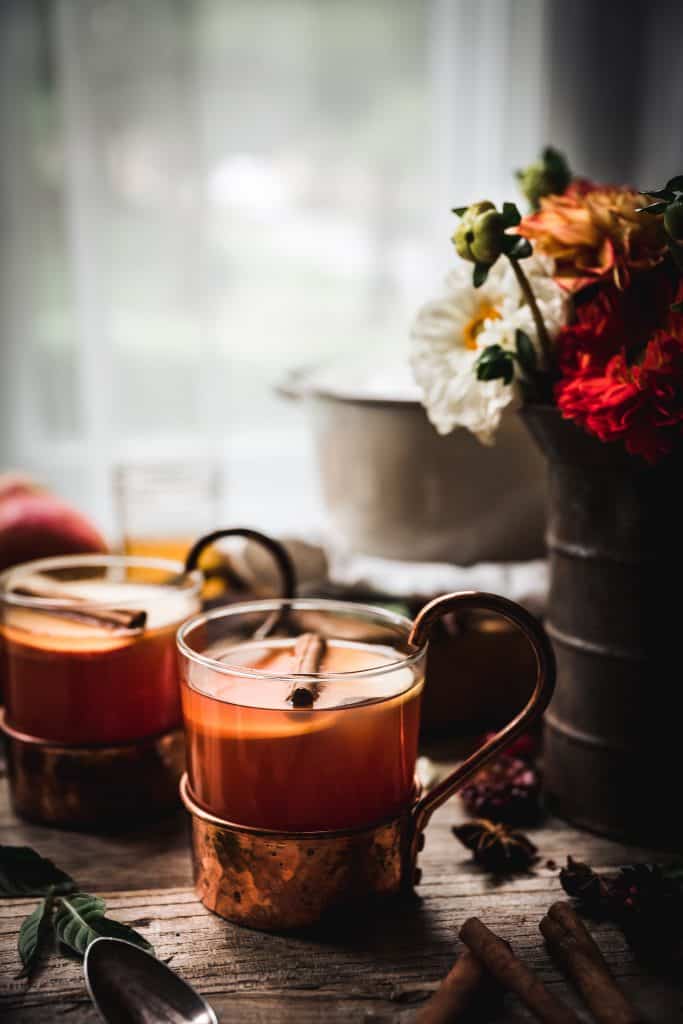 This drink is served warm, and it's a recipe for warm conversation and cozy feelings around your Thanksgiving table.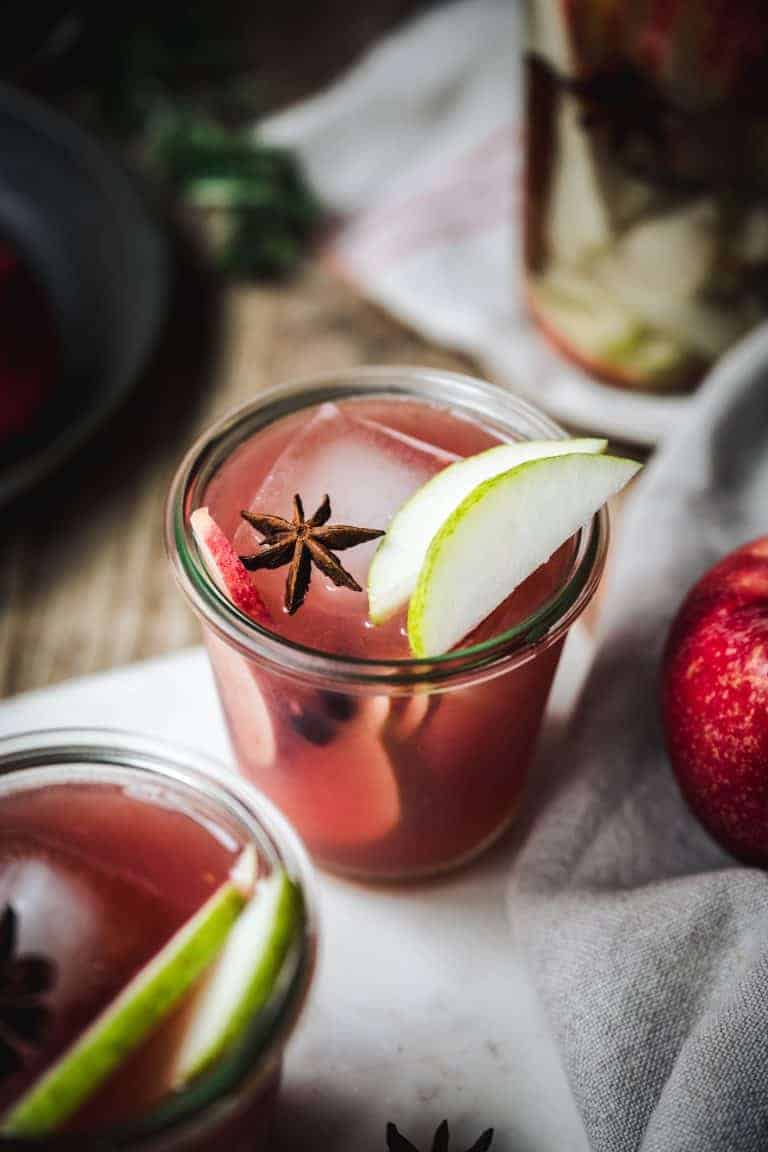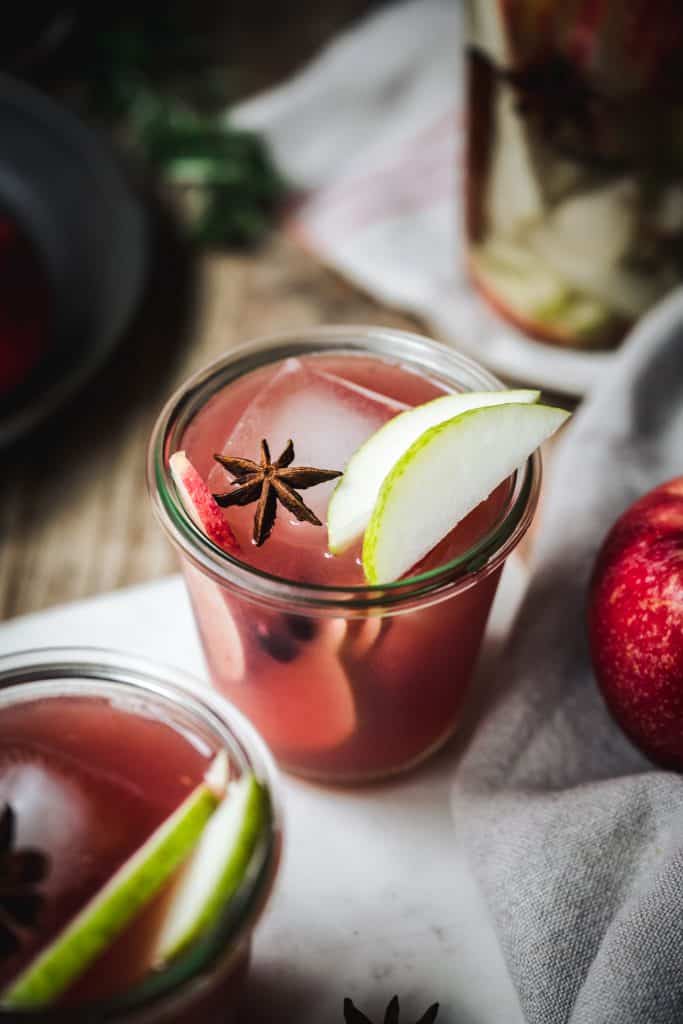 Set some vodka to infuse a few days before the holiday to make these delicous drinks quick and easy to throw together.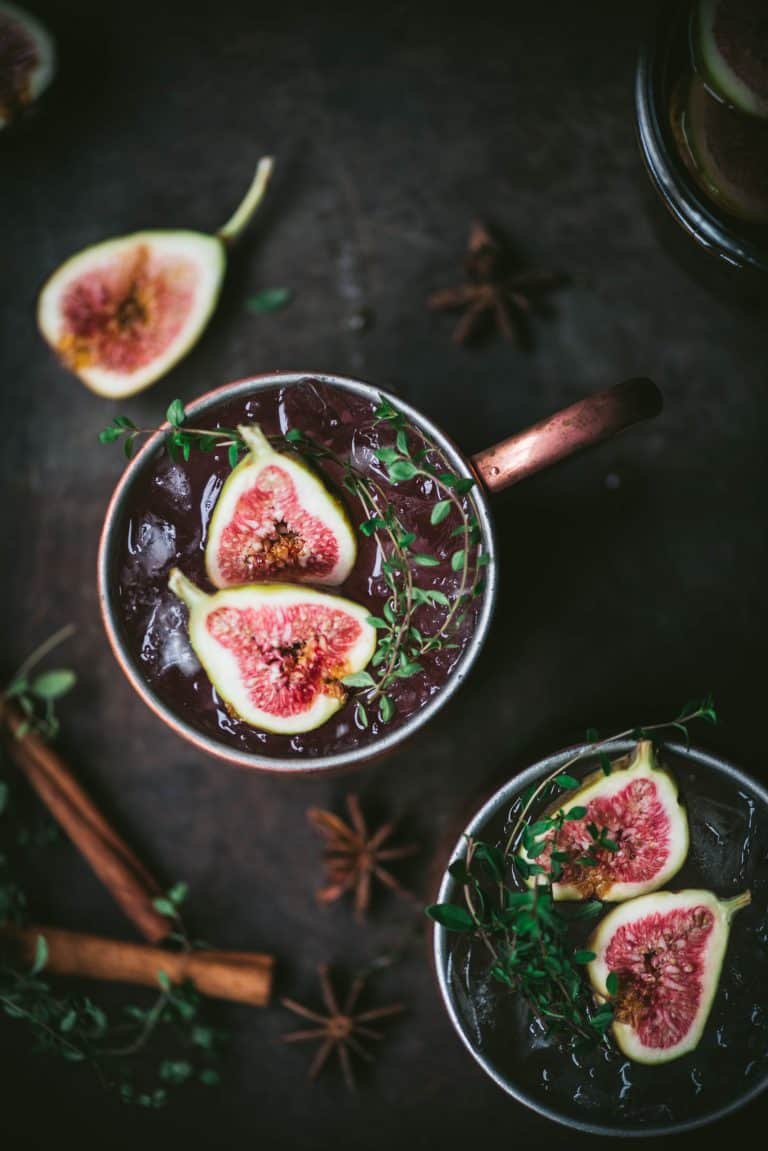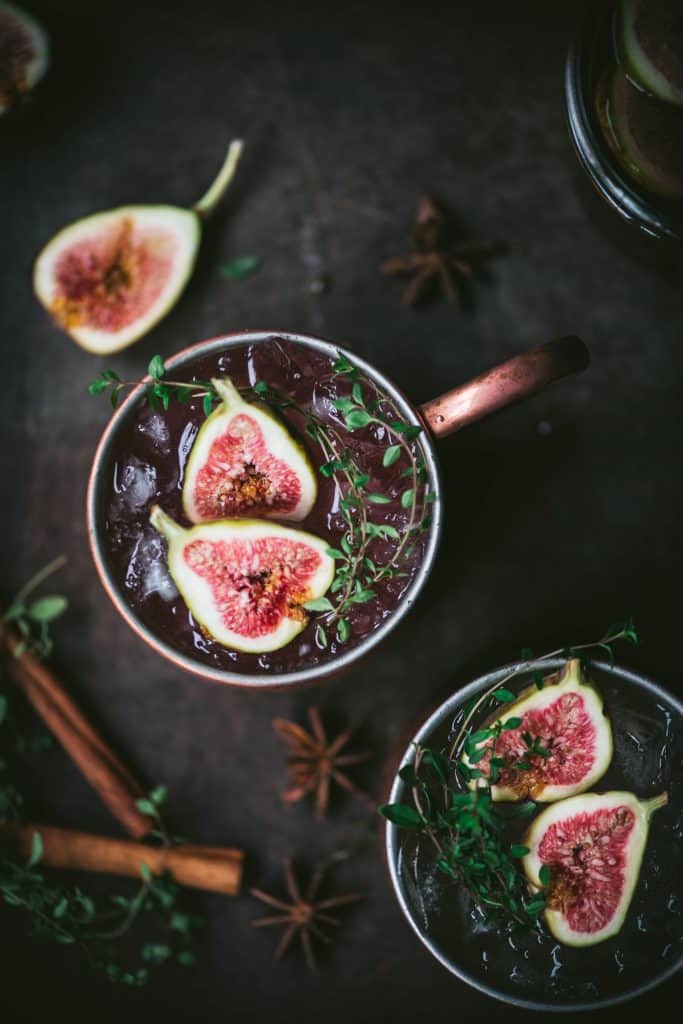 Ginger and cinnamon mean this festive cocktail pairs well with your Thanksgiving menu.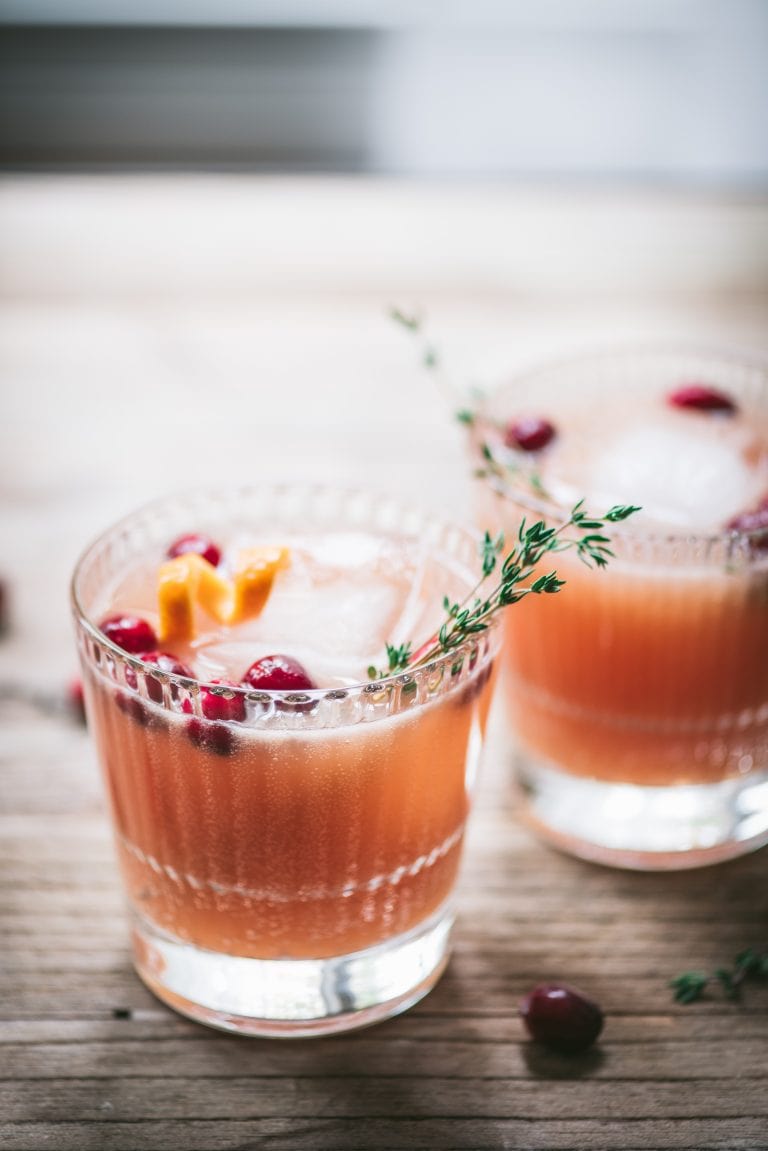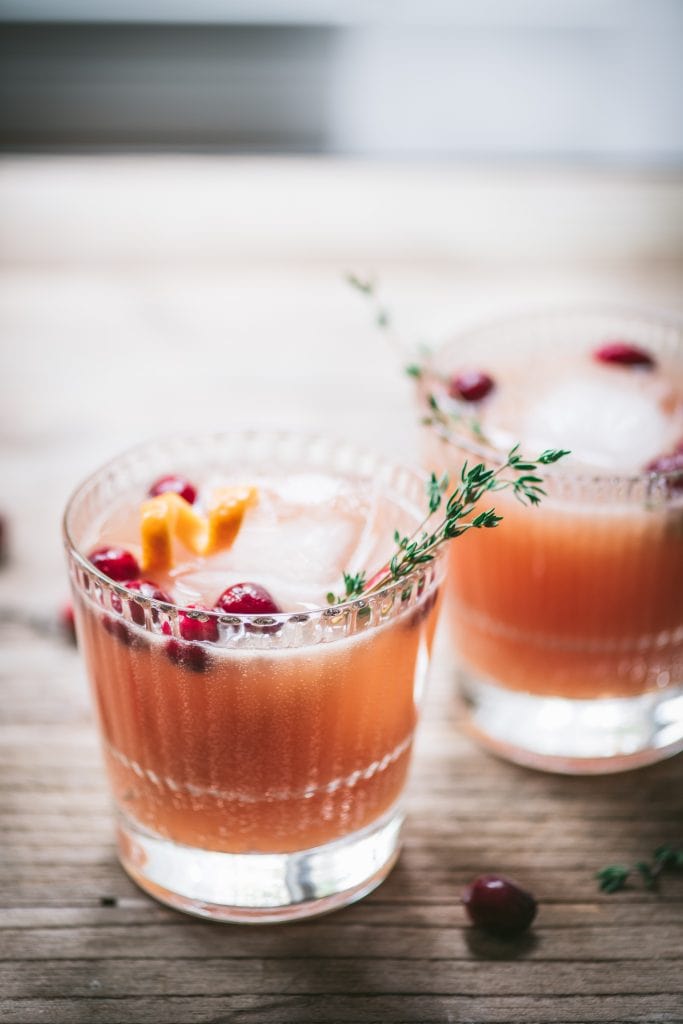 Delicate but flavorful, this pretty orange cocktail is a refreshing addition to cocktail hour.
Gluten Free & Dairy Free Thanksgiving Dessert Recipes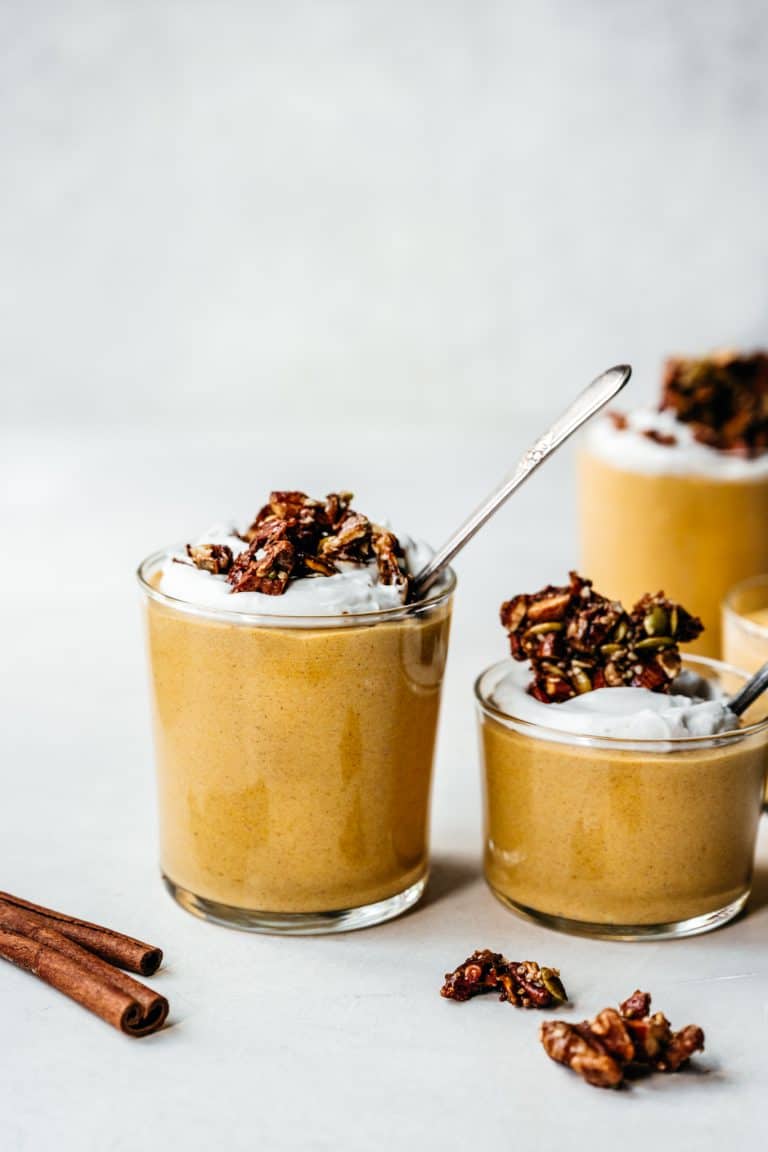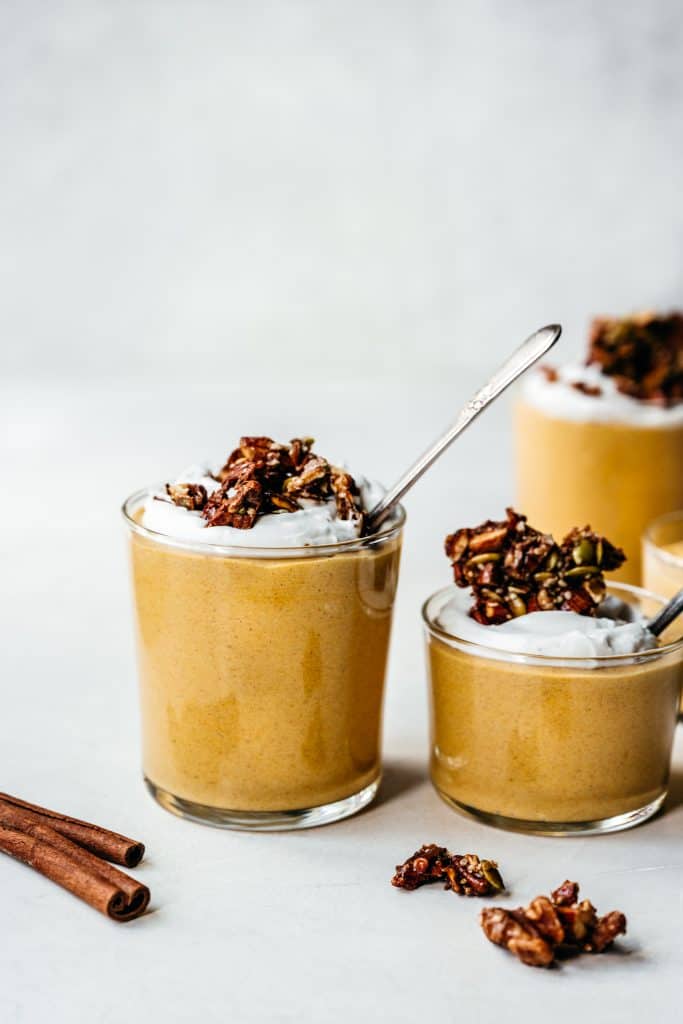 No one will believe this light and refreshing mousse is 100% dairy-free.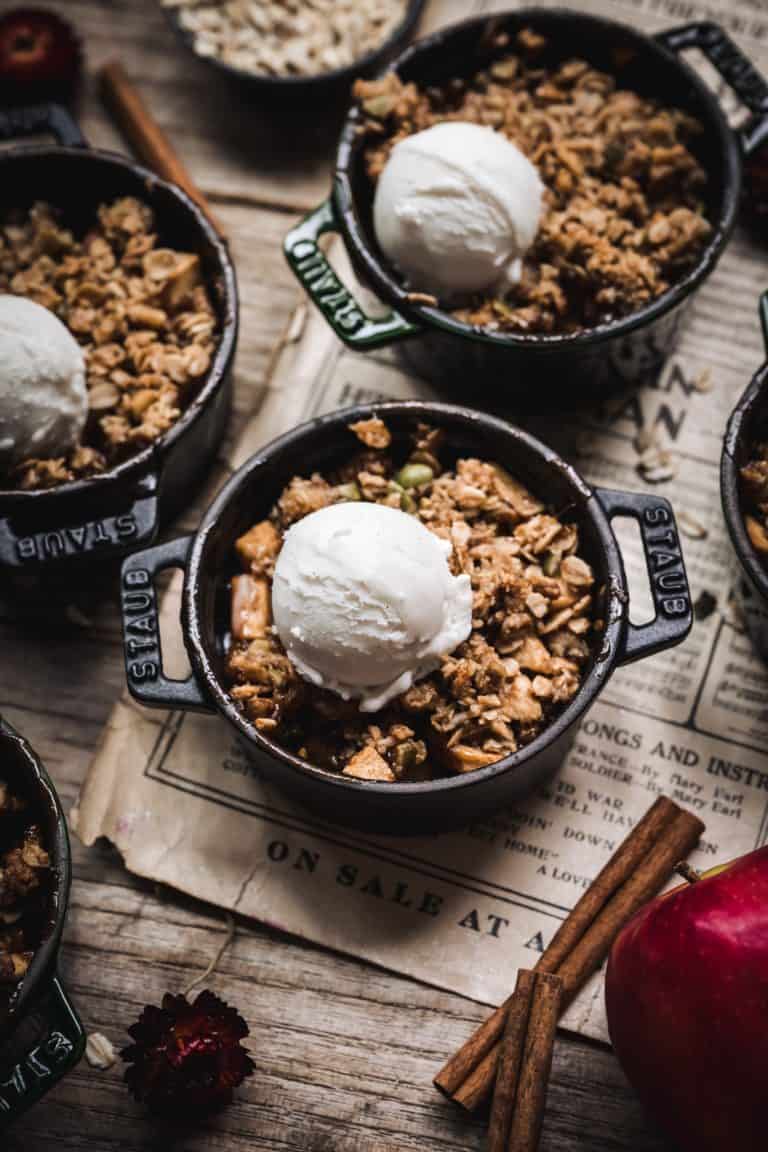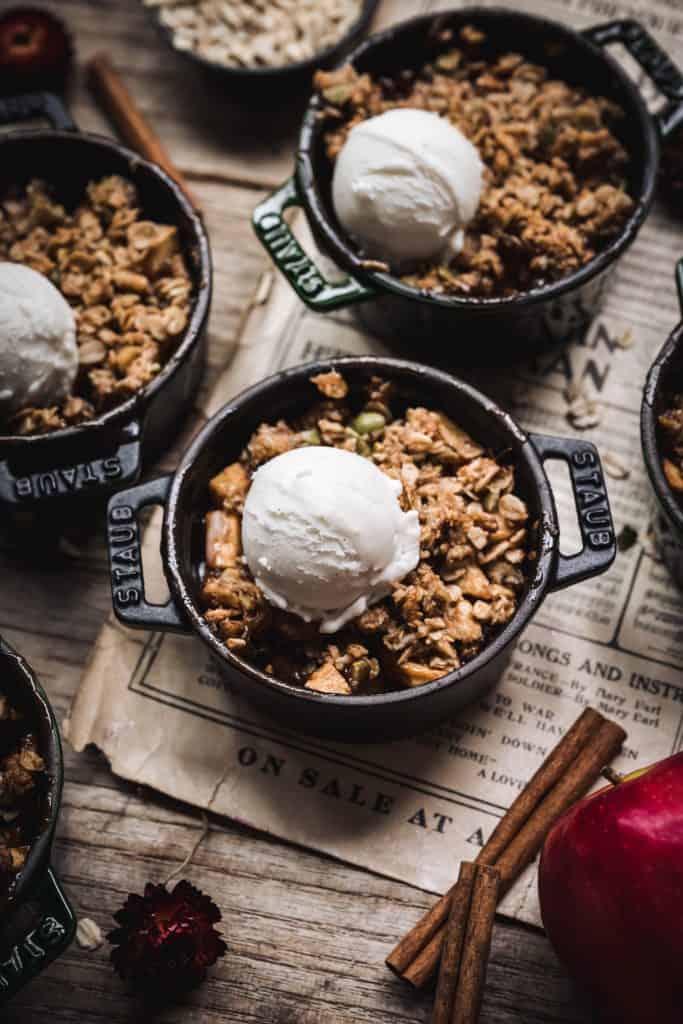 Give everyone their own individual gluten free apple crisp for a change. This recipe also works as one big pie too!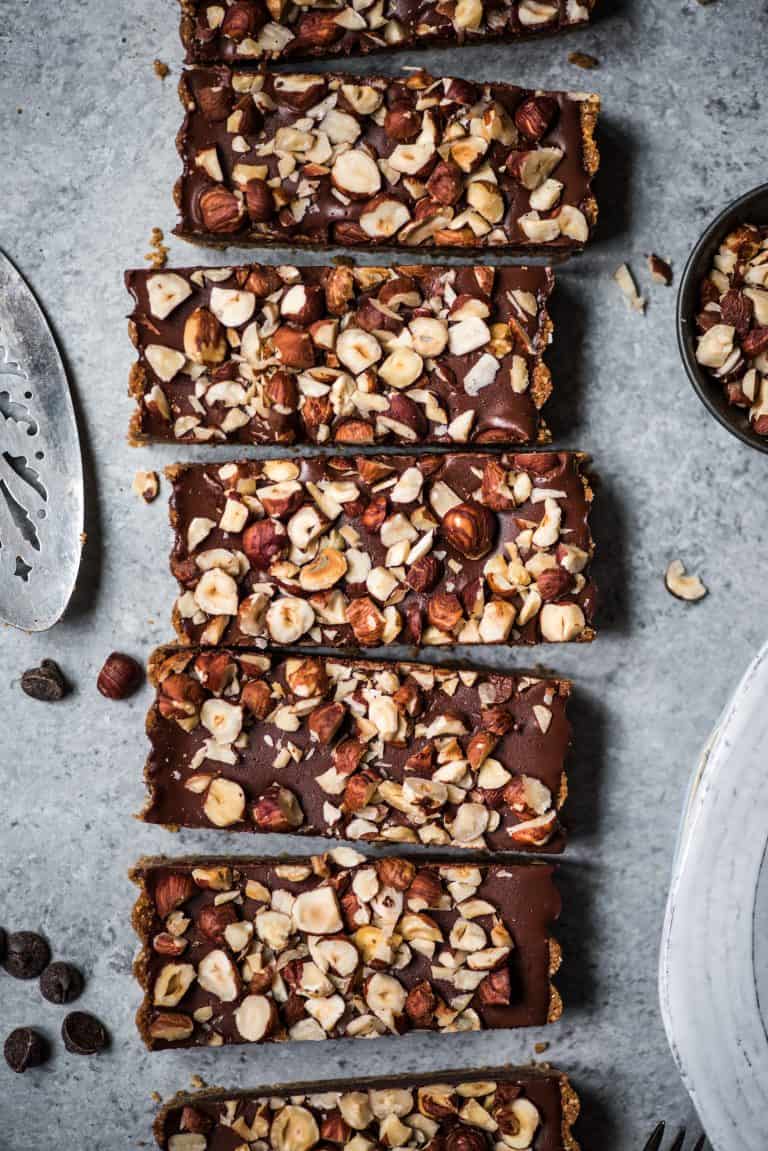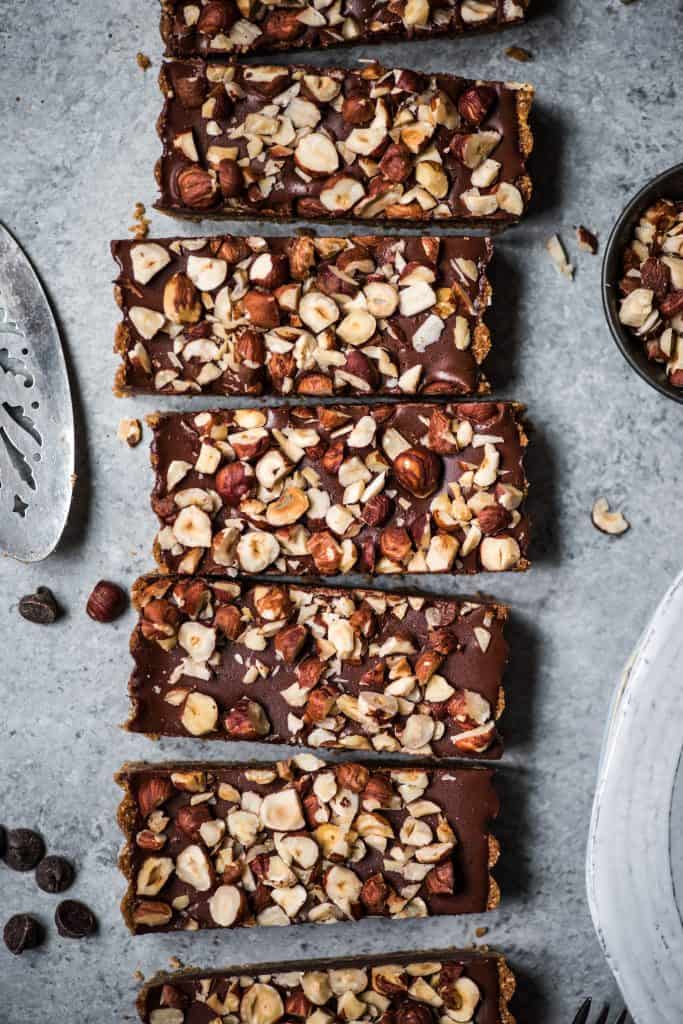 This beautiful tart is filled with fluffy chocolate hazelnut cream and topped with crunchy hazelnuts for a festive dessert.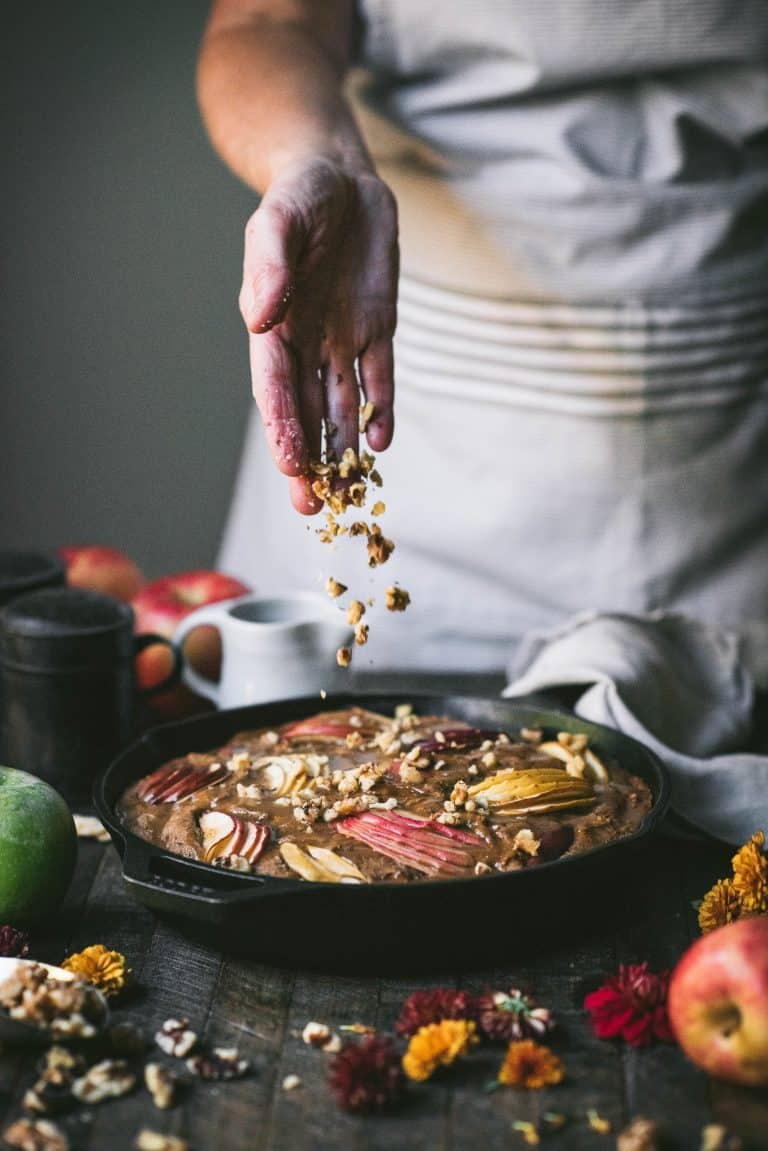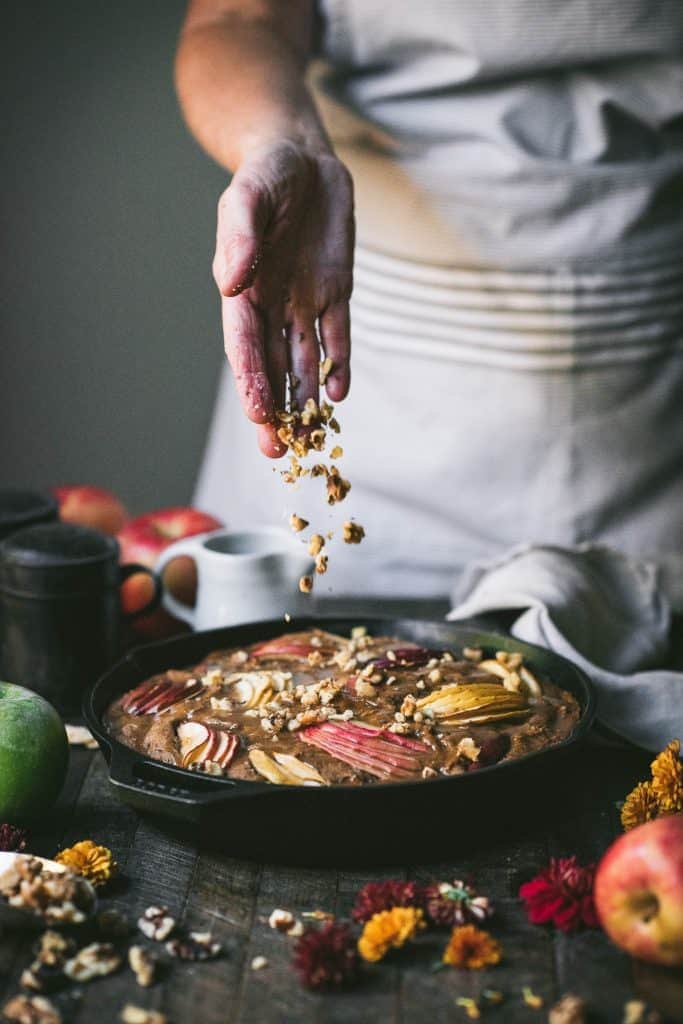 Apples don't have to hide under a pie crust! Highlight them in this easy skillet apple walnut cake. Leftovers make a delicous breakfast.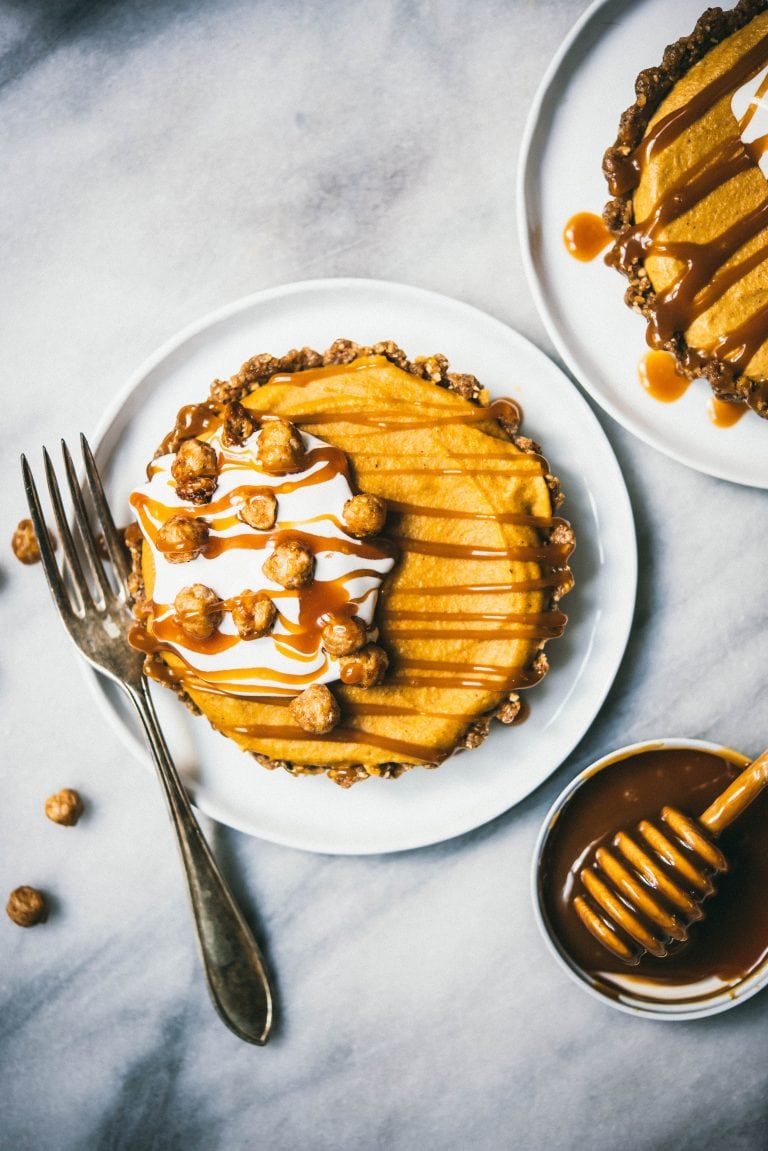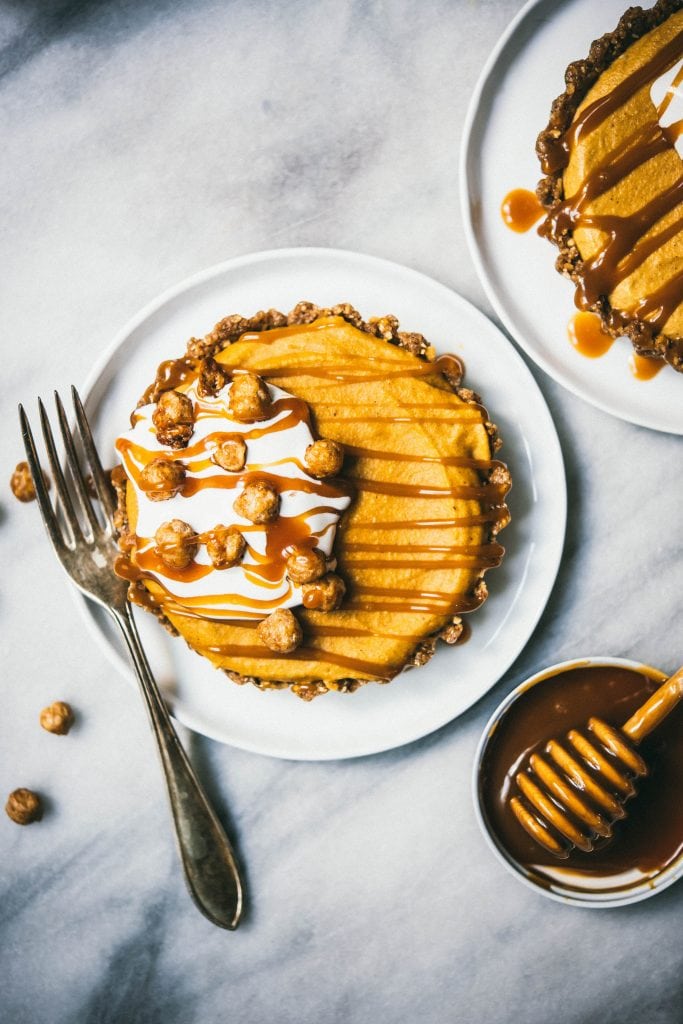 Pumpkin pie gets a major upgrade with these salty and sweet mini tarts. Fully vegan and gluten free thanks to a crunchy chickpea crust.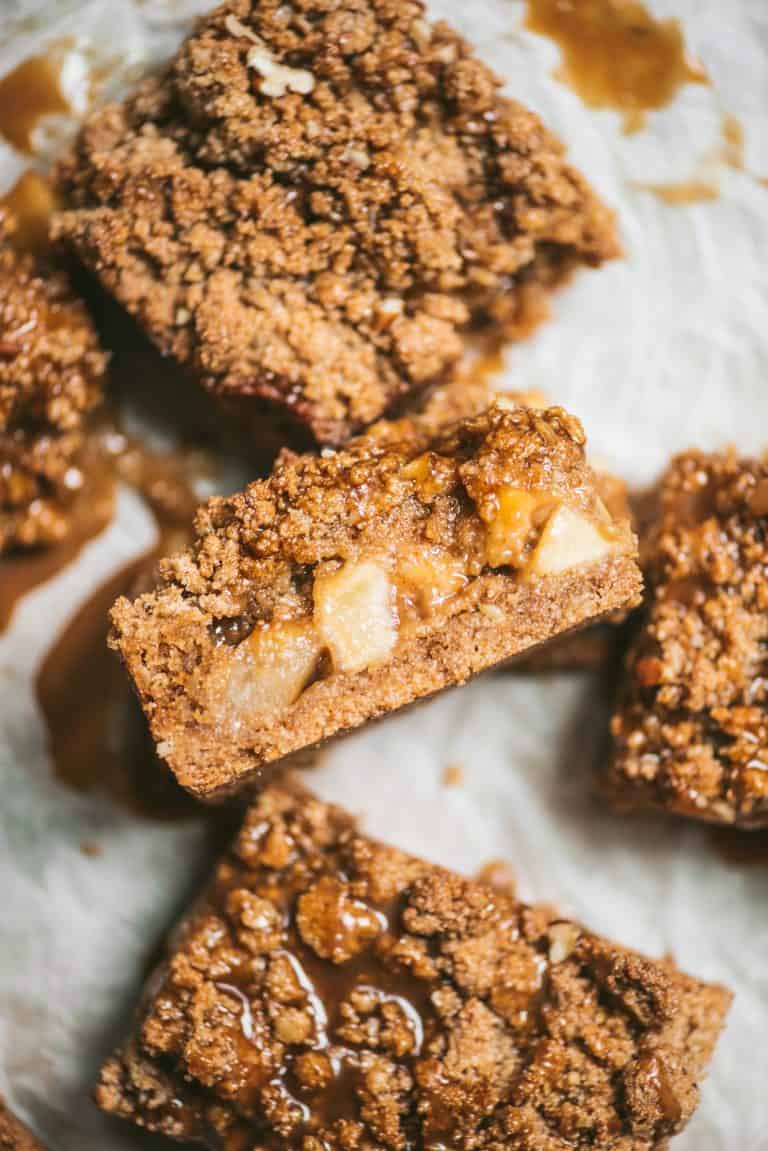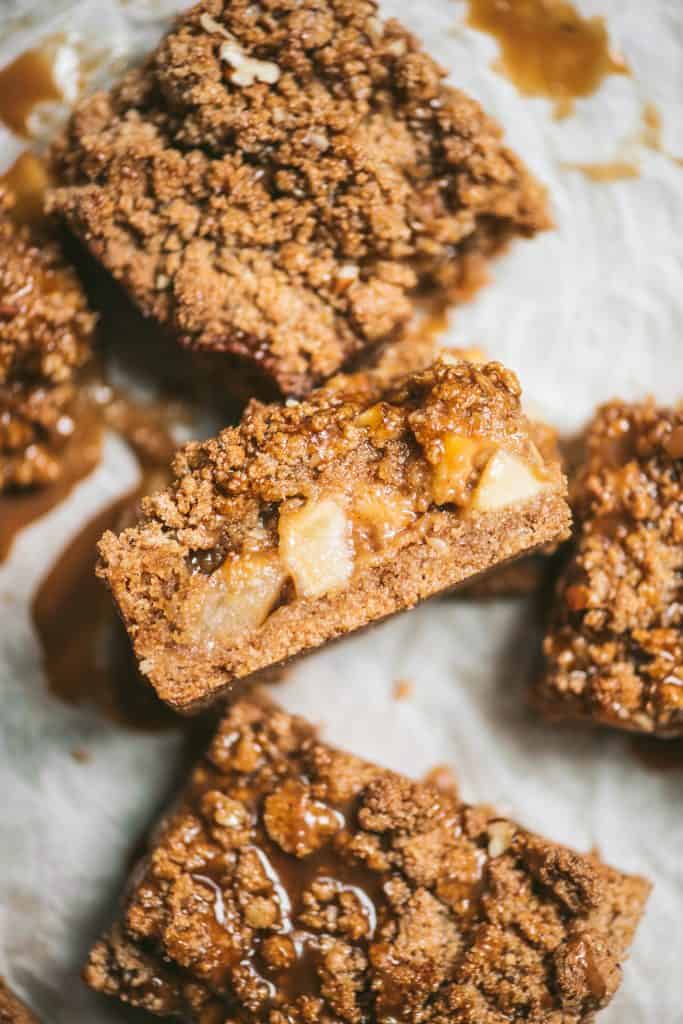 Exchange the classic apple pie for these hand-held cuties. Fewer dishes for the win.
Whether you're fully vegan, or just avoiding dairy and/or gluten, we hope you find some crowd-pleasing recipes to share around your Thanksgiving table this year.
And don't forget to show us your work! Tag on on Instagram @crowded_kitchen. We love seeing what you make!