We've been working pretty hard on some gluten free/vegan baked good recipes in the last few months, and although we like certain store-bought flour blends for certain recipes, we haven't been able to find one that works perfectly in all applications. Since we spend a lot of time and energy (and money!) testing recipes, it's (obviously) important to us that we waste as little as possible – there's nothing worse than testing a promising recipe and having the texture turn out gluey, uncooked, or too dry.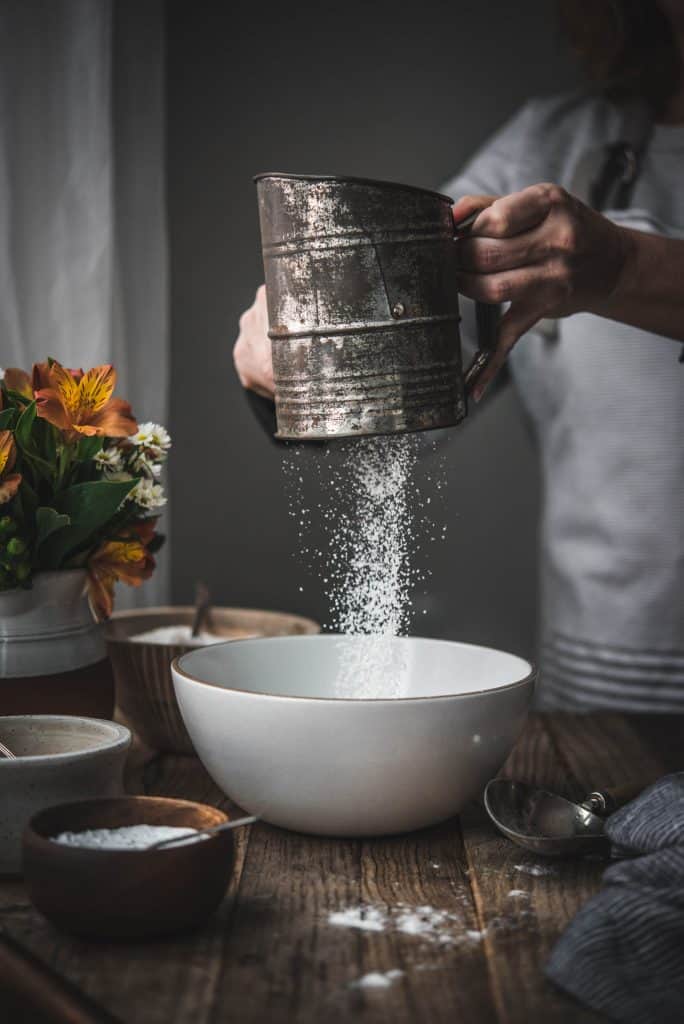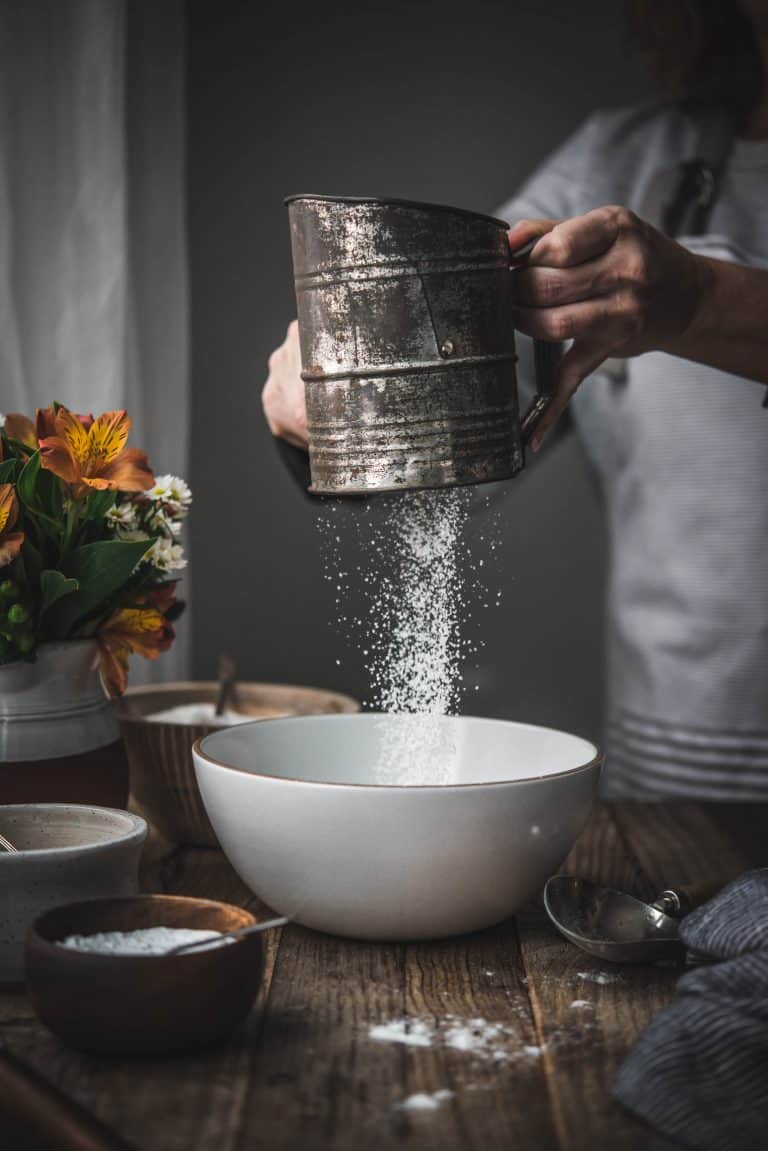 For those of you that are experienced in gluten free baking, you probably know what we're talking about – pancakes made with a traditional gluten free all purpose flour blend often have a bizarre, gummy texture that never gets fully cooked. Not to mention, it certainly doesn't compare to fluffy, gluten-containing pancakes, which can be a huge disappointment! We've had similar results with all sorts of gluten free baking recipes – banana bread, cakes, cookies, brownies, muffins – and after far too many failed recipe attempts, we (by we, I mean mostly my mom) decided to take matters into our own hands.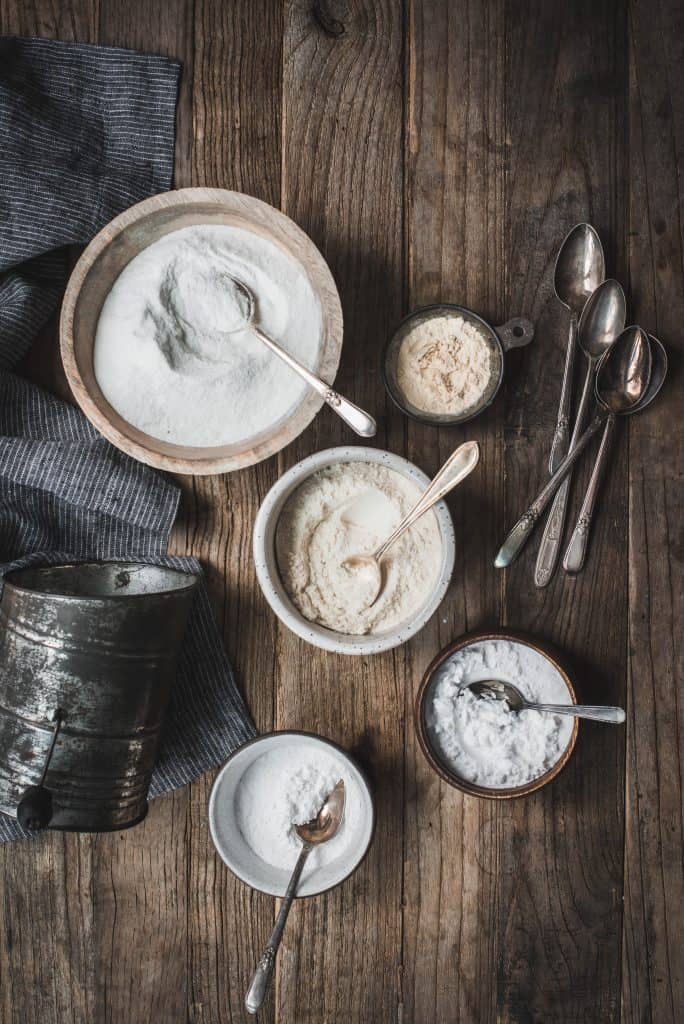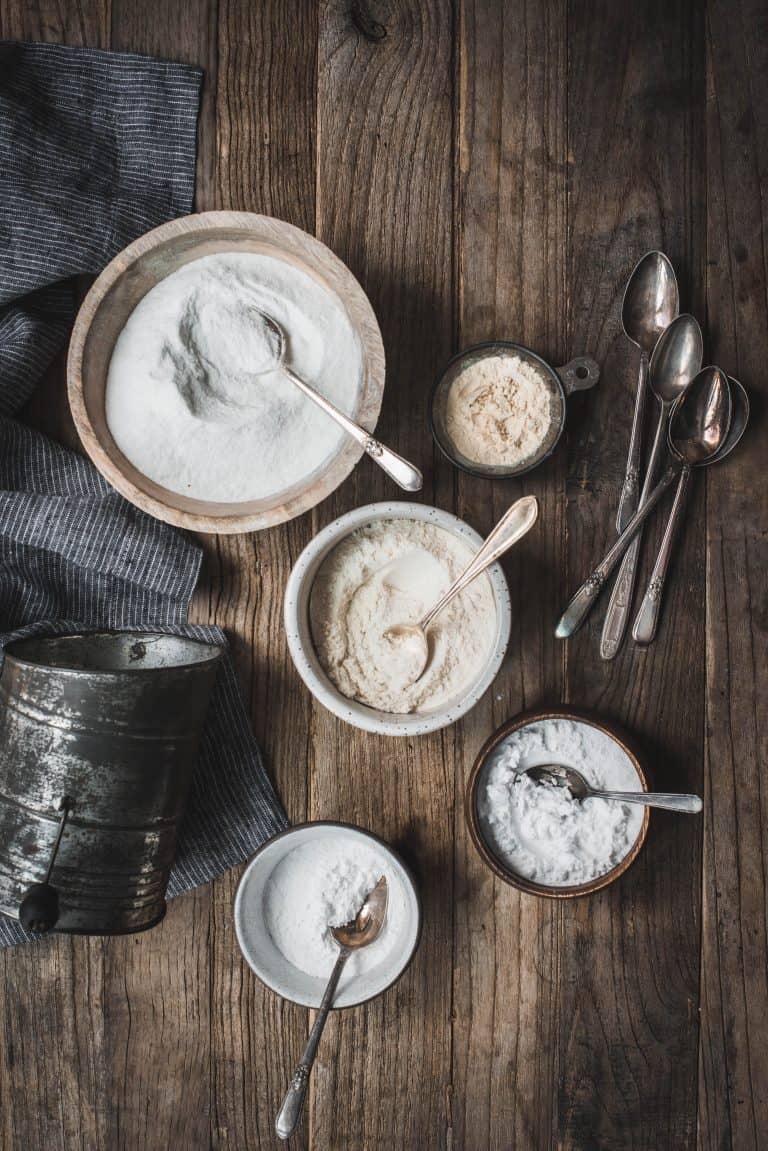 My mom spent a few days researching the science behind gluten free flours, which types of flour work best in specific applications, and how to formulate a blend that's both multipurpose and easy to make at home. We've used this blend in homemade gluten free/vegan waffles, pancakes, cookies, sweet breads, and so far, it's served us very well. Every week, we make a single or double batch, store it in a large glass container, and use it for whichever recipes we've been working on.
A few notes about the recipe:
We use a kitchen scale to measure the ingredients by weight, which is really the only reliable, accurate way to measure flour. Kitchen scales are relatively inexpensive, small and easy to store and surprisingly helpful. (Here's the basic one we use.) If you don't have one or don't plan on purchasing one, we suggest scooping flour into a measuring cup with a spoon to get more accurate results.
Our blend includes a small amount of powdered coconut milk. This adds a bit of protein to the recipe, which is lacking in most gluten free flour blends. We have found some store-bought brands that use powdered milk, but thus far, we haven't been able to find a dairy free alternative. Let us know if you've heard of any!
Whisk everything together very well before storing to make sure the blend is well incorporated. You can store in your pantry for at least 6-8 months, although if you're anything like us, you'll probably use it up in a week or two!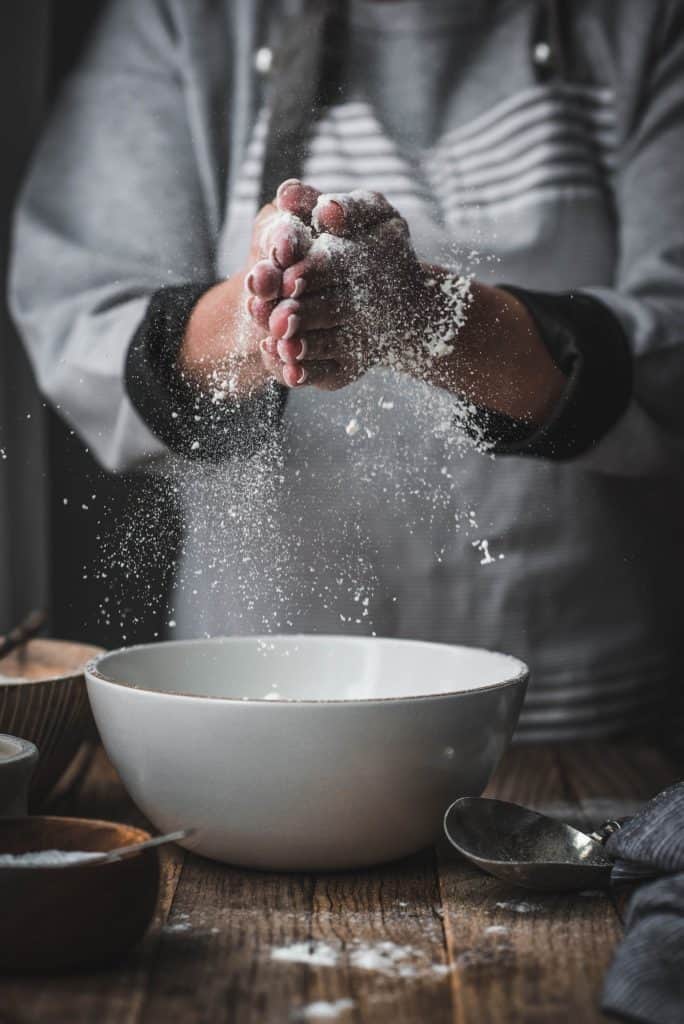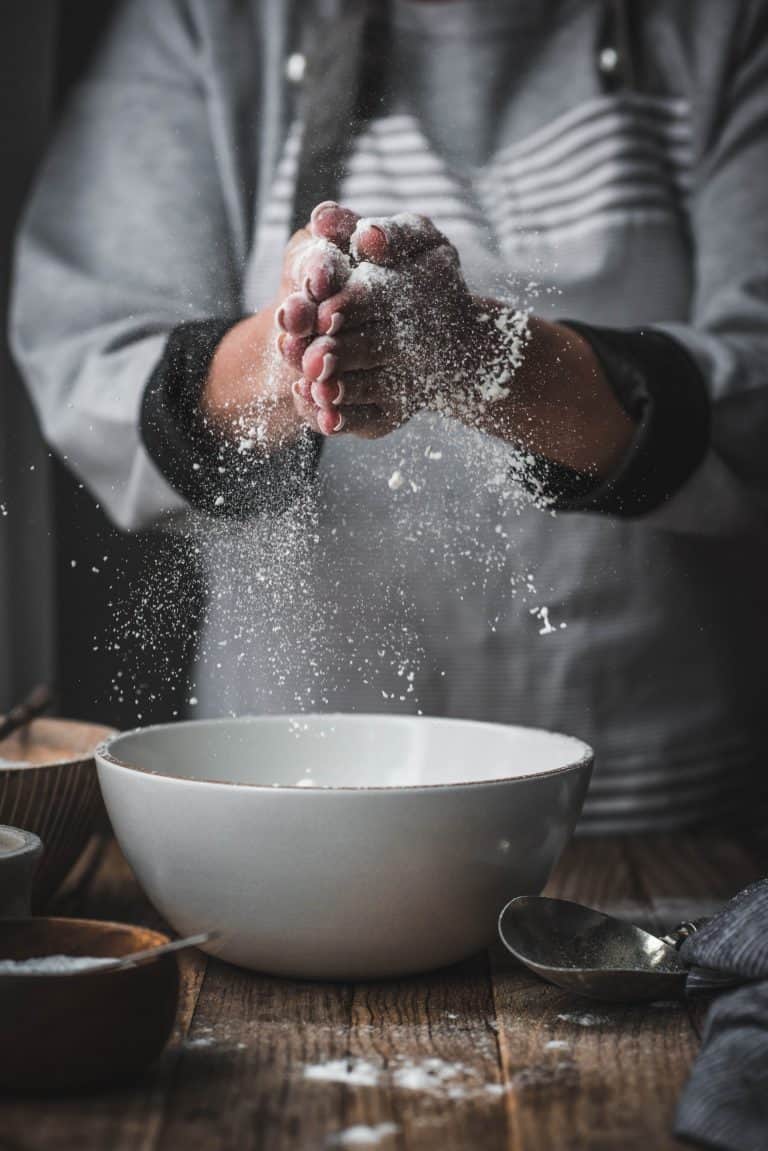 Print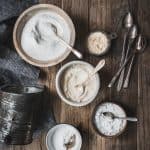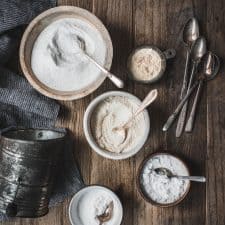 Homemade Gluten Free All Purpose Flour Blend
Author:

Prep Time:

10 minutes

Total Time:

10 minutes

Yield:

4 1/2 cup

s

1

x
Category:

Baking

Cuisine:

Gluten Free
---
Description
We came up with our own gluten free all purpose flour blend after doing quite a bit of research on different types of flours and what they're best used for. This works well in cookies, cakes, cupcakes, muffins, breads, etc. – we'll always be sure to note if we used something different in each recipe. 
---
Scale
Ingredients
12 oz

(2 cups +

2 tbsp

) white rice flour

4 oz

(2/3 cup) brown rice flour

3 oz

(1/2 cup) potato starch

1 1/2 oz

(1/4 cup +

2 tbsp

) tapioca starch

2 tbsp

powdered coconut milk 
---
Instructions
Weigh each ingredient separately, then whisk together until well-incorporated. Store in airtight container in pantry for up to 8 months. 
---
Notes
Xanthan gum is popular in many gluten free flour blends because of its ability to thicken and bind. We have found that it doesn't work well in every recipe, so we've omitted it from this blend. In some of our recipes, we'll note to add xanthan gum to the dry mix if necessary, but more often than not, we've found we don't need it for a recipe to succeed. 
The only substitution we've had success with in this recipe is swapping powdered coconut for powdered soy milk. They work equally well – we just prefer coconut. You can order both online via Amazon or other retailers. Since the recipe doesn't call for much, one canister will last you several months. 
If you don't have a kitchen scale to weight the flours, we suggest scooping flour into a measuring cup with a spoon and then gently leveling off. If you pack the flour into the measuring cup, the quantities will be significantly different than we've indicated here. 
Keywords: gluten free flour blend, all purpose gluten free flour