We spent the last two days visiting Rochester, New York with one of our favorite companies: Love Beets!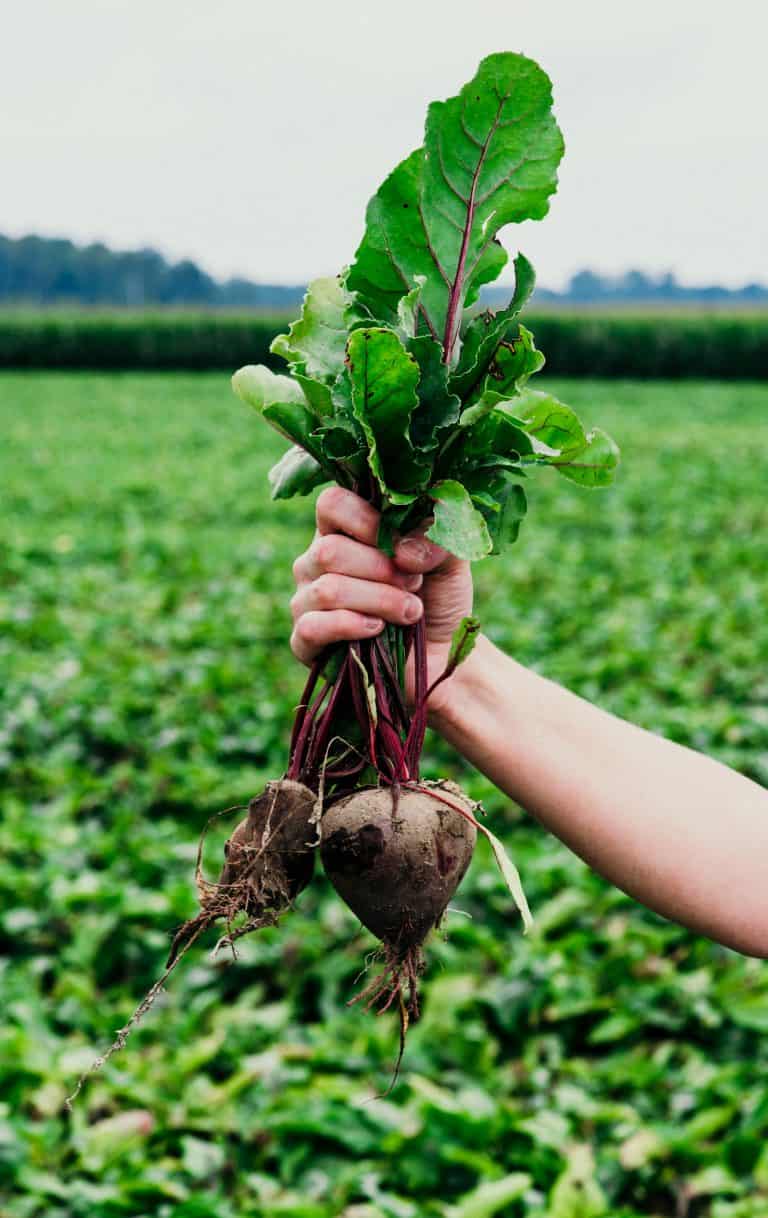 If you're unfamiliar with Love Beets, they produce a number of beet-related products, from whole organic cooked beets, to beet salsa, to beet juice, and many more in between. Beets, as you likely know, are an incredibly nutritious vegetable, but they're not the most approachable produce. Cooking beets can be messy and time consuming; Love Beets does the work for you by making beets a convenient (and delicious!) addition to your daily diet. Whether you add their Sweet & Smoky Shredded Beets to a burger or throw a tablespoon of their Beet Powder in your morning berry smoothie, you're getting high quality nutrients and supporting a company that encourages Americans to incorporate healthier, whole foods into their diet.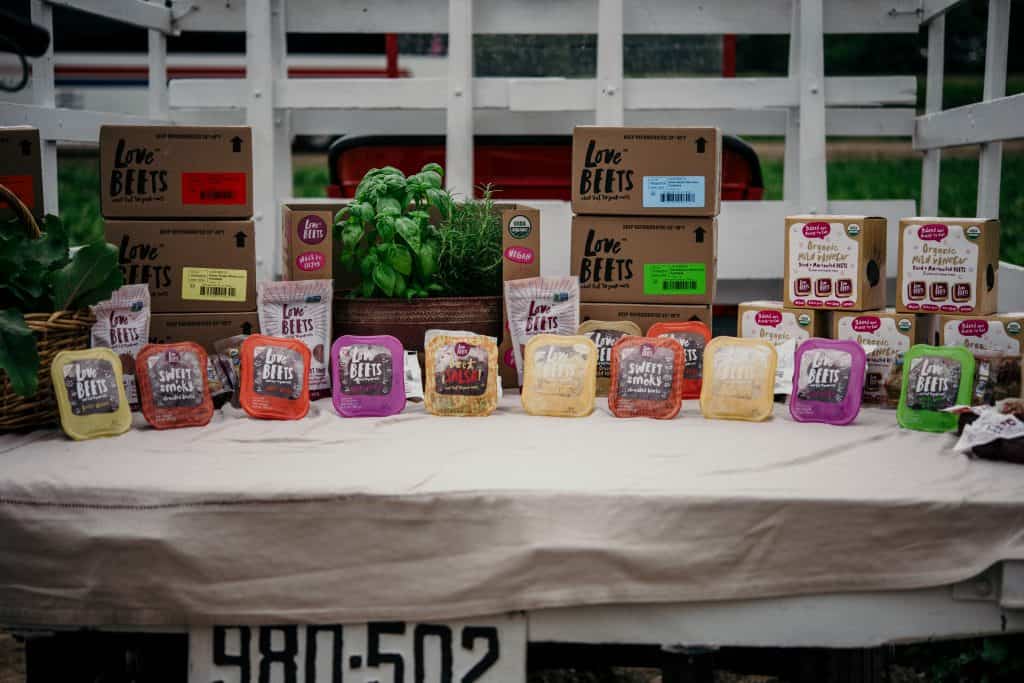 Love Beets is a fantastic company run by an equally fantastic group of people. We've had the pleasure of working with Love Beets on a few occasions in the past, but this is the first time we were able to meet their team in person. They organized a beautiful event for us and about 25 other bloggers/Instagrammers, during which we had a chance not only to learn more about how they produce their beets, but also to enjoy plenty of beet-inspired dishes and some great company. Below are some of our favorite moments from the trip!
Beth

Lexi
Day One: Tour of the Love Beets Facility
The Love Beets facility is located just outside of Rochester, NY in an old warehouse that used to be occupied by Kodak (in an industrial complex that spans 7 miles – one of the largest (if not definitely the largest) in America). In recent years, a number of new companies have established production headquarters in this complex, bringing new business and economic rejuvenation to Rochester.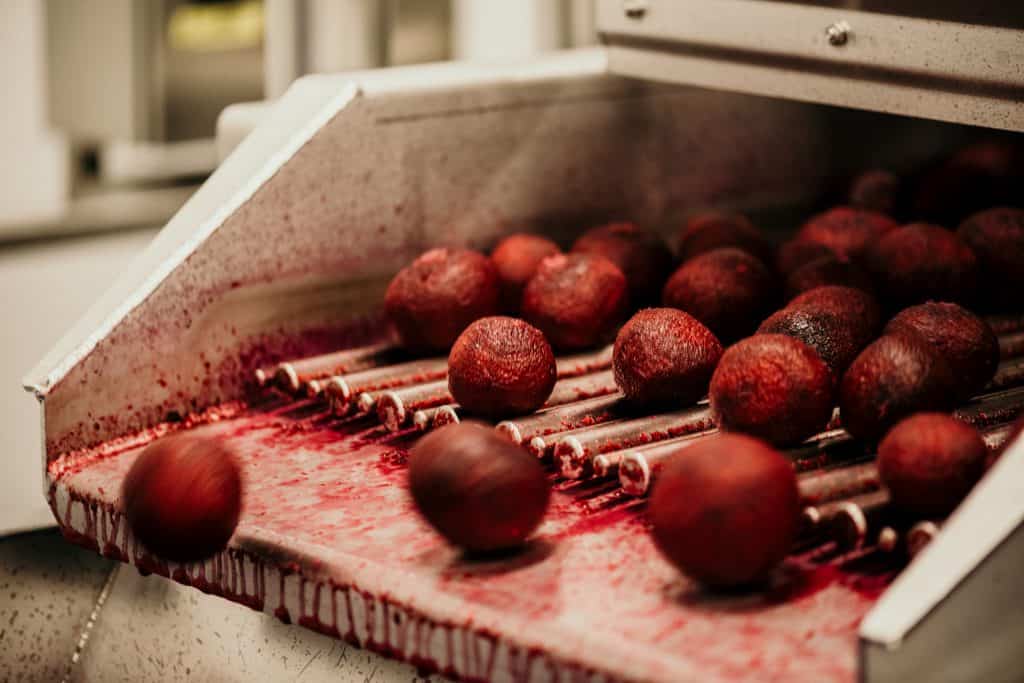 The Love Beets production facility is top-notch – it was clear to see that their team is very passionate about what they do and the quality of products that they produce. Our tour was led by the plant manager, who has been with the company since it's inception a few years back. We were able to witness the entire process of Love Beets production, from raw beets straight from various farms, clustered by size in gigantic wooden crates, to the process of checking each beet by hand to ensure quality, to packaging and arranging for shipment across the country.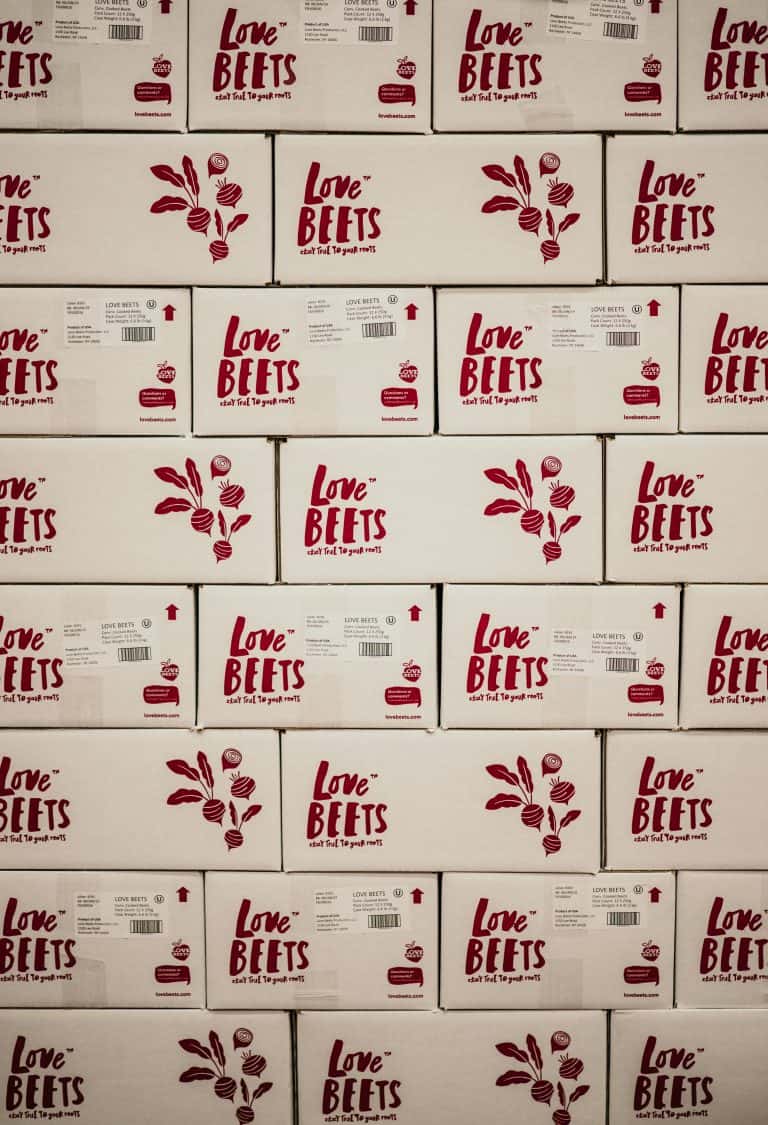 Many of Love Beets' products are completely organic, but amazingly, there actually are not enough organic beet farmers in the US to sustain their production growth, so they're working towards helping various farmers become certified. (How cool, right?) We learned a lot more about organic beet farming at an actual farm outside of Rochester, but more on that later…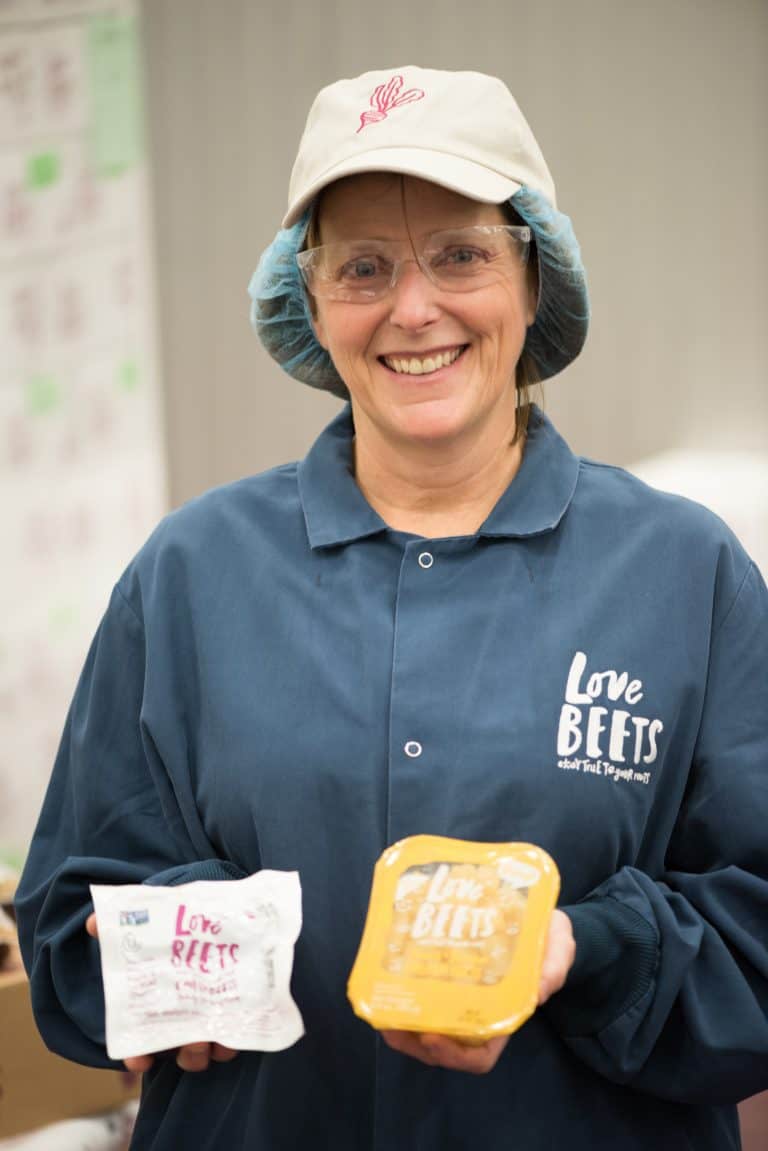 The beets that come in are sorted by size and shape; some of the larger (or smaller), abnormally-shaped beets are set aside to be turned into beet powder or shredded beets. There is very little waste in the whole production – much of the raw material that's not used in production (peels, etc) are sent back to the farms to be composted for enriched soil.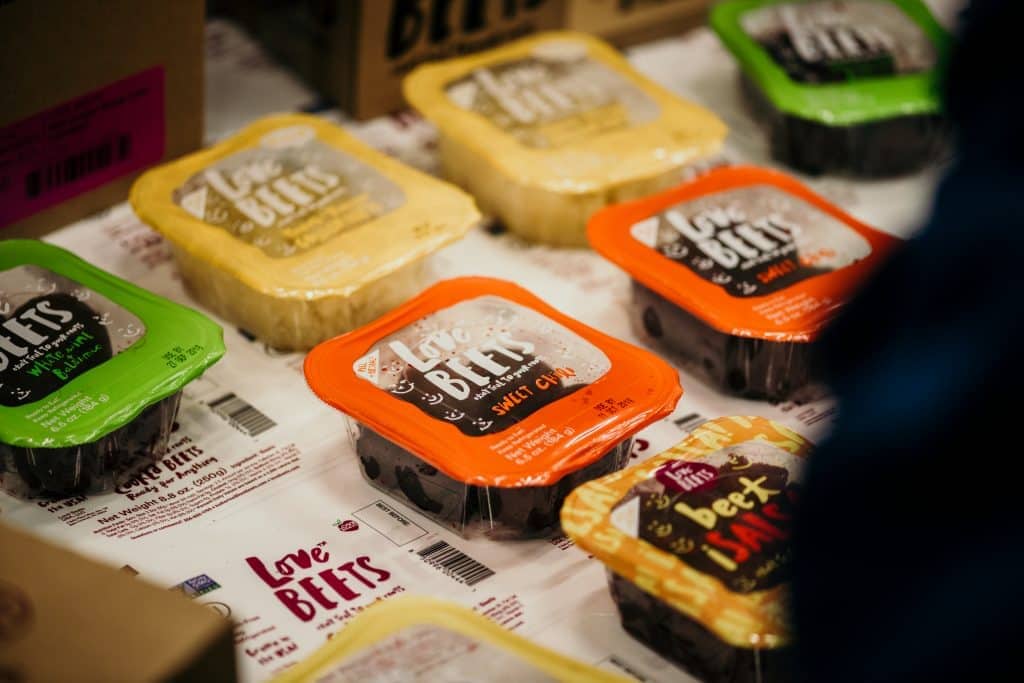 Love Beets is committed to sustainability and finding innovative ways to reduce plastic. Although many of their products are encased in plastic, it was quite fascinating to learn that there's really no viable alternative available currently. Their team is constantly working to find new ways to reduce the overall amount of plastic used in production, and they are committed to using completely recyclable materials. They're confident that better, more sustainable plastic-free alternatives will be available within 10 years, and we're very much looking forward to seeing how their product packaging adapts to those changes!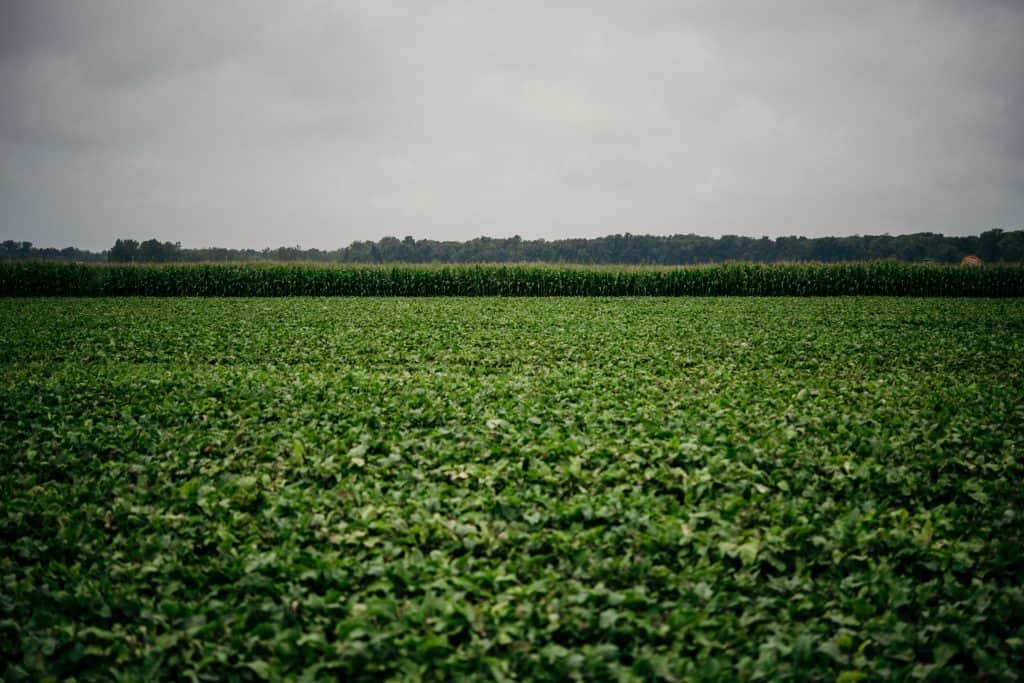 After the production facility tour, we headed about an hour outside of Rochester to an organic beet farm. (I know, I know…where's Dwight Schrute?!) It was a touch overcast, but absolutely gorgeous (we love moody lighting, so we weren't too disappointed ;)) – over 100 acres of BEETS in every direction! This was our favorite part of the trip – it's amazing to see the incredibly hard work that goes into organic farming before the beets even make it to production.
Organic farming is far trickier than regular farming in a number of ways, which explains the difference in cost between organic and non-organic products. In regular farming, for example, pesticides can be used to kill harmful weeds that might otherwise affect crop growth and health. In organic farming, weeds have to be hand picked before the weeds become a permanent problem. If you can't imagine the vastness of 100+ acres of beets, we can assure you, hand picking weeds would take hell of a long time!
Love Beets works in collaboration with their farmers and local experts to continually work towards improving their crops and solving issues before they have the potential to destroy entire yields of beets. Love Beets has invested in drone technology, specifically, which has the capabilities to spot potentially disastrous issues, like plant diseases, soil deficiencies, etc, long before the human eye. Drone technology has improved farming in a number of ways – in just 7-9 seconds, a drone can count every single beet in an entire field! Can you imagine doing that by hand? The cameras used in these drones include not only standard RGB imagery (visible light), but also infrared imagery, which provides information about soil health, changes in crop health, etc.
We had a chance to pull some beets straight from the ground – they're so delicious even raw! Doesn't get any better than that.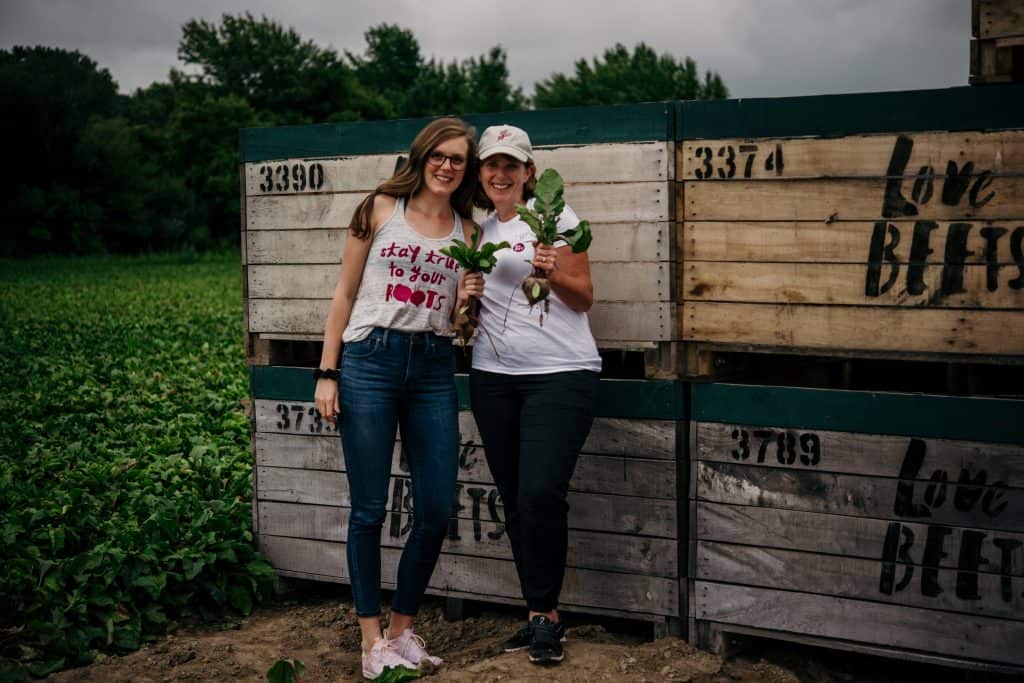 Dinner & Drinks with Love Beets
After some down time, we all headed to a local restaurant – The Owl House – for a special dinner with a beet-focused menu. Everything we ate was delicious – (every course had gf/vegan options, yay!) – and it was a beautiful, albeit humid evening.
We enjoyed a lovely cocktail hour with small bites and lots of beet-themed cocktails, and then sat down for dinner at beautiful tables they had set up on the terrace. Dinner included a Grilled Radicchio & Mustard Greens Salad, King Oyster Mushrooms with a beet apple carrot slaw, Japanese Eggplant with beet pomegranate gastrique, five spice roasted brussels sprouts and beets and lime cilantro rice, and the best of all…Sweet Beet + Ginger Vegan Ice Cream Bars coated in chocolate. So. Good.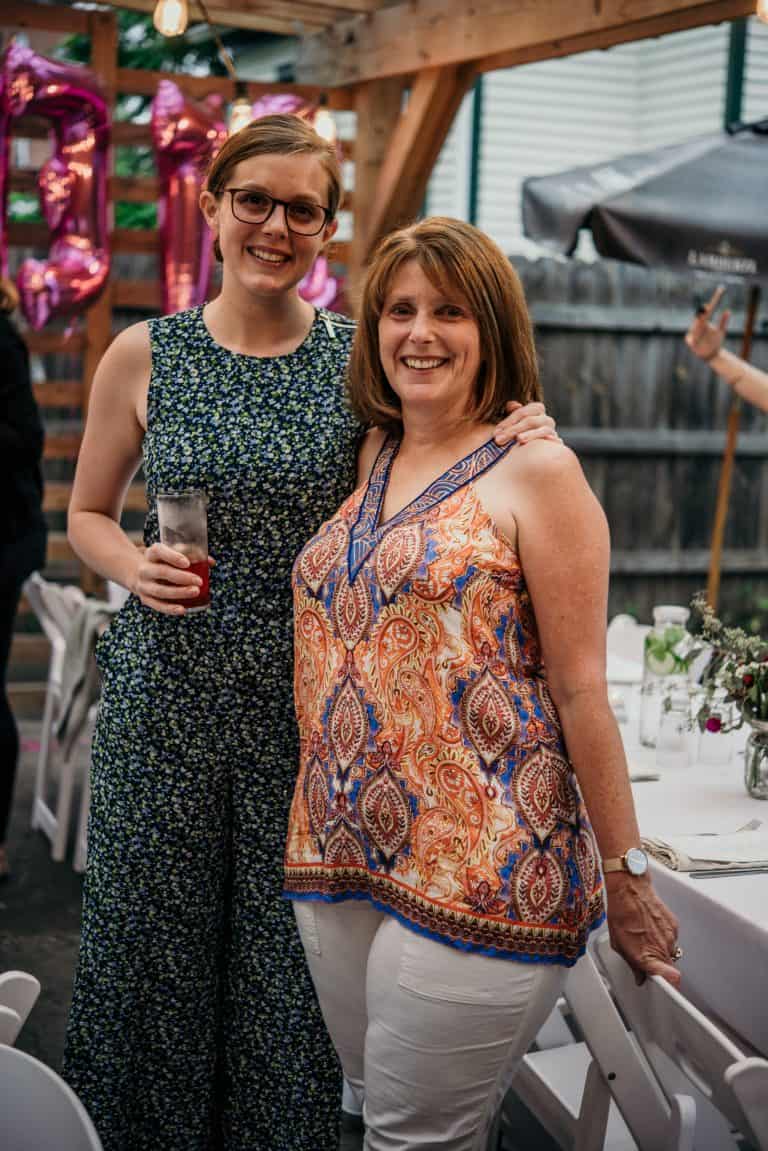 Day two: Food Photography Workshop
After sleeping in a bit, we all headed to a food photography workshop led by the lovely Cara Livermore, founder of Chickpea Magazine (a vegan quarterly), hosted at the Brainery – a beautiful event space in Rochester.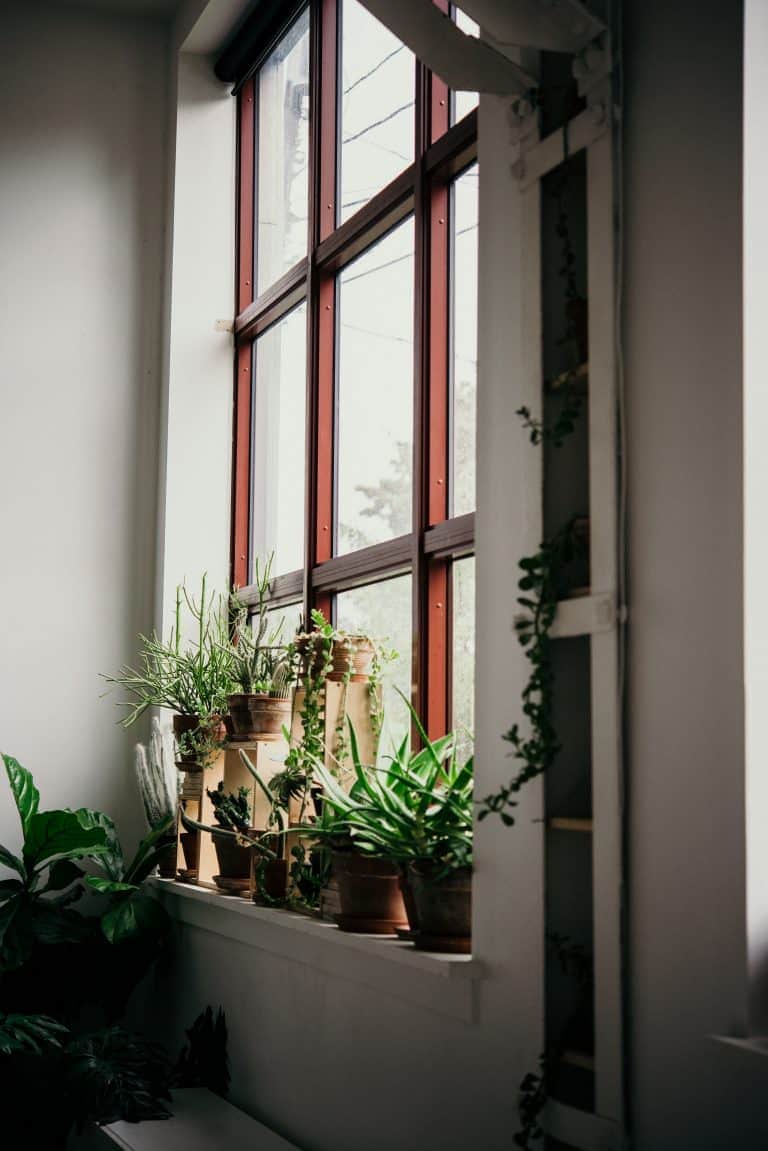 Our favorite part was learning a bit about how to best style ugly foods – as Cara mentioned, some of the best ways to remedy a less-than-sensational photoshoot include thinking about lighting, angles, and bringing life into the photo. Cara has inspired us to slow down a bit in our photography process and document a recipe from start to finish, including some of the messier, more human moments involved in cooking.
Once the wedding is over next month and we finally settle down for a while, we'll be focusing on improving our styling to better reflect moments of cooking – not just the final beauty shot!
Once the workshop concluded, we headed back to the hotel for final farewells and went our separate ways. We certainly can't forget to mention how well-fed the Love Beets team kept us at all times – from an avocado toast bar for Monday's brunch, to a ridiculous amount of amazing snacks in our hotel room (seriously – check out the photos below!), we're so grateful for their generosity and kindness.
It's always lovely to meet IG friends in real life – we're so inspired by being around other like-minded creatives that love food and photography as much as we do! Now back to real life and a few very busy weeks before we get back on the road, this time for the wedding!
If you made it to the end of this post, thanks for following along, and we hope you're as enthused about beets as we are!