Hello there, lovely readers! Welcome to our first ever "A Week in Food" post.
Lately, we've been doing a lot of thinking about the future of Crowded Kitchen and what we want to accomplish in this space. When we first launched our Instagram almost 4 years ago, we had absolutely no idea what we were doing. Seriously! We had no photography skills, very little experience in recipe development and no editorial direction. We didn't even have a goal of turning this into a business.
In the last few years, we've worked extremely hard to transform Crowded Kitchen into a full-time business. Mostly, it's been a lot of trial and error. I attribute most of our success to continuous learning, trying new things, and developing our own personal aesthetic and voice. Now that we've got a much stronger handle on photography, styling and recipe development--not to mention a functioning website--we're slowing down a bit to consider what we want this business to look like 1, 5 and even 10 years from now.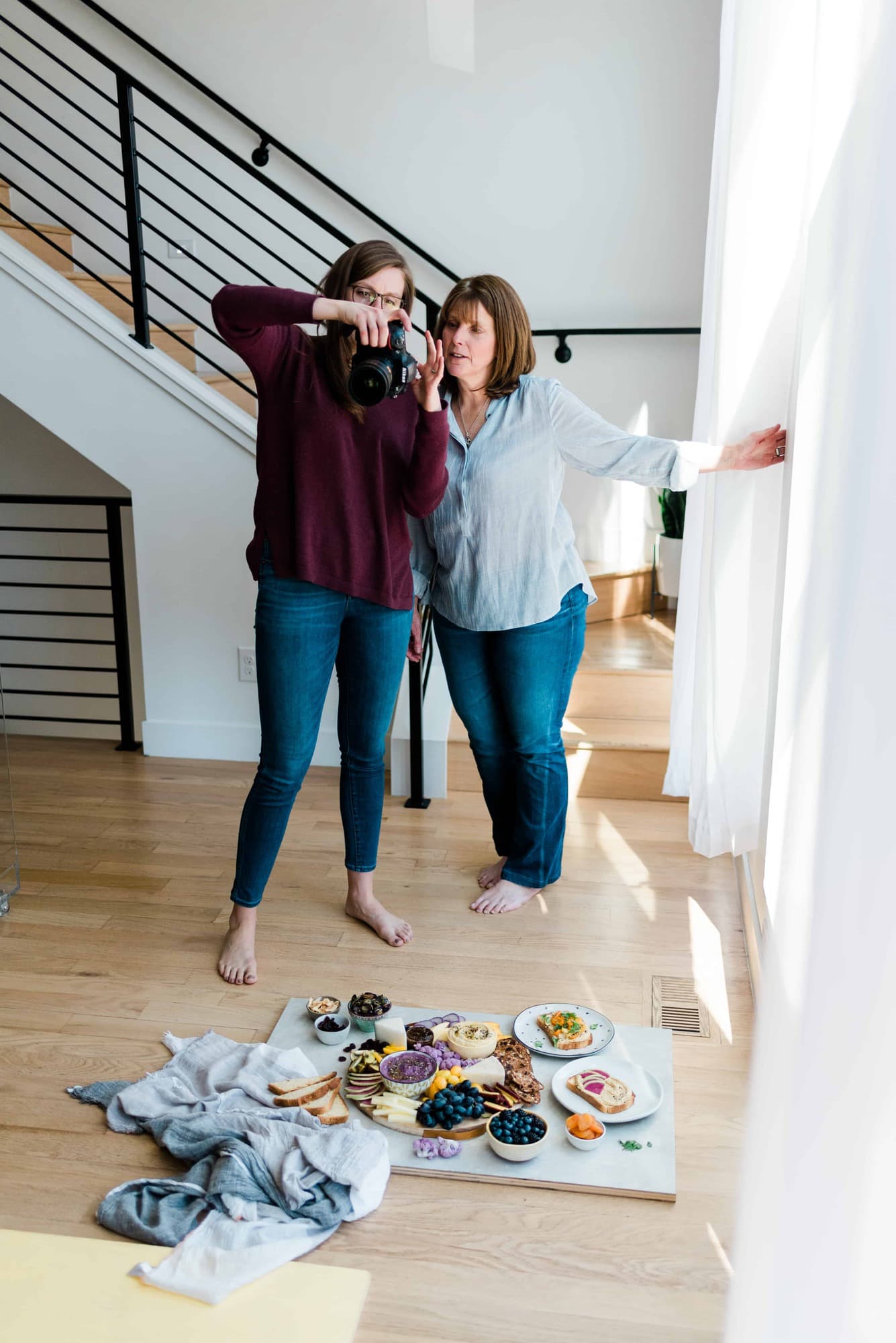 Without giving away too much, I'm so excited to share that our team is growing (more on that soon!), and that we've defined our goals for Crowded Kitchen more clearly. We aim to always share valuable, educational and thought-provoking content. One of the most fulfilling aspects of this job learning about the continuously shifting food industry, and how what we eat affects the environment and culture as a whole. We want to share more of that with you. We firmly believe that knowledge is the most powerful tool a person can have when it comes to making an impact in the world. From reducing your carbon footprint, to supporting brands that help rather than hurt, to simply improving your personal health and daily life.
What does this mean for the future of Crowded Kitchen? As always, our main goal is to share high-quality, mostly plant-based, seasonal recipes that focus on nutritious, whole foods. Along with these recipes, we hope to sprinkle in more informative, helpful material. We plan to cover topics ranging from nutrition and sustainability to the cultural background of our recipes and more.
Each week, we'll be sharing a "Week in Food" post, in which we plan to do the following:
Highlight a seasonal ingredient, with information on its origin, how to use it, and a few recipe ideas
Provide a food waste/sustainability tip of the week
Delve into trends and interesting news in the food and food tech industries
Offer a few of our favorite new recipes, as well as any exciting updates
And as often as we can, we'll throw in bonus content like photography, food styling and blogging tips!
We'll be sending out a shortened version in a weekly email newsletter, so if you're interested in any of the above, join us! To access our email newsletter sign up, scroll to the bottom of this page, or head back to our homepage.
And finally, and most importantly - we wouldn't be here, or moving in this direction if it weren't for you! We know you're a deeply engaged, smart and curious group! So we'd love to hear your feedback and suggestions as we get started on this new project!
Without further ado (after a very long introduction), let's do this!
A Week in Food (The Pilot Episode)
This week, we're highlighting a quintessential spring vegetable, news about an IPO that's changing the future of vegan meat alternatives, and a quick food waste tip.
Seasonal Ingredient of the Week: Asparagus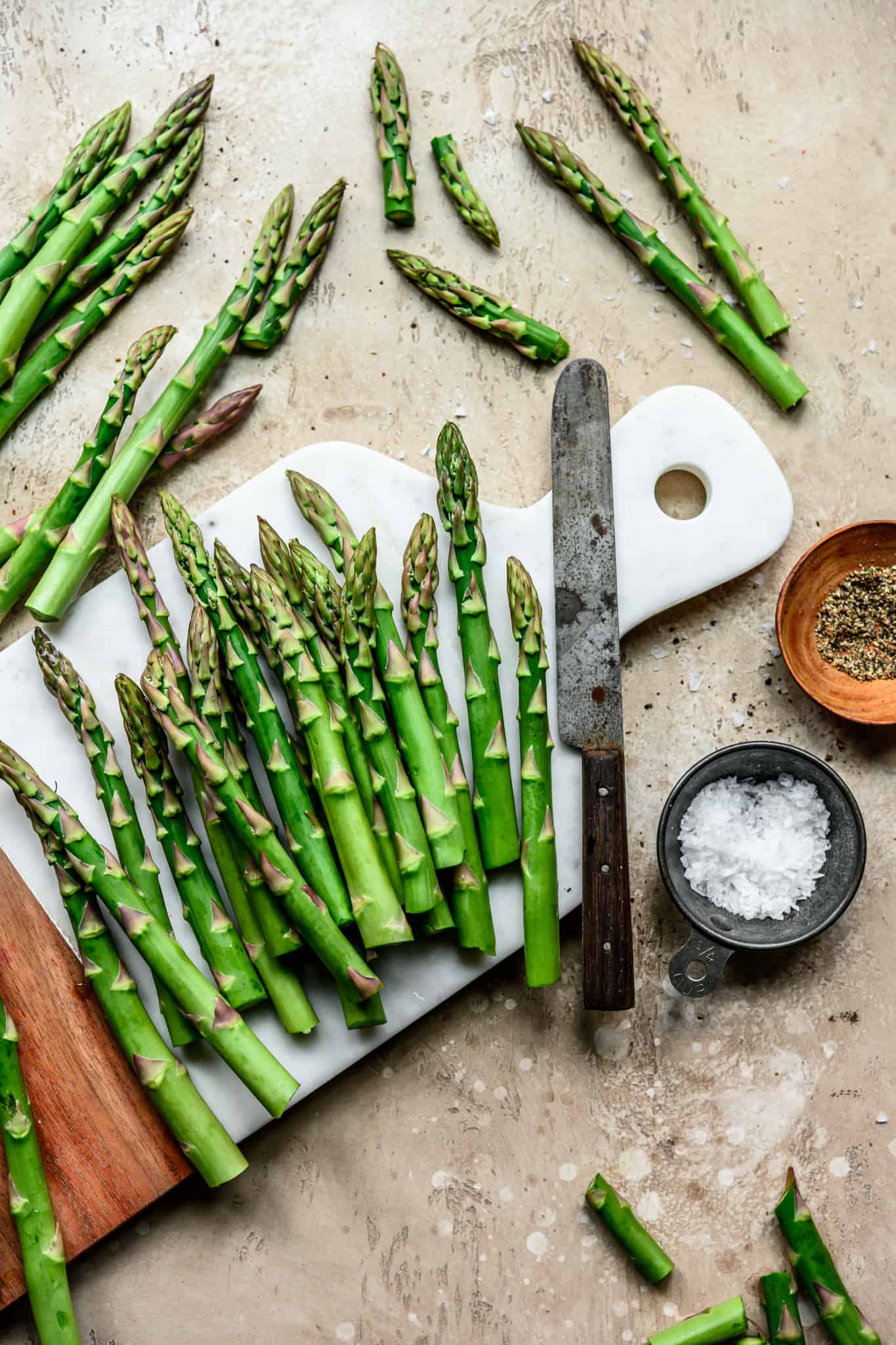 Say farewell to root vegetables and citrus - it's time to embrace vibrant spring vegetables! Our current favorite: asparagus.
Asparagus may be known for its ability to affect the smell of your urine (to put it nicely), but there are plenty of reasons to add it to your plate this spring.
As far as vegetables go, asparagus is a great source of fiber, folate (a B-vitamin), and vitamins A, C, E and K. It's also packed with antioxidants that neutralize free radicals (which translates to reduced cell damage and inflammation).
Asparagus is currently in peak season and will start to disappear in local markets around the end of May, so you have a solid month to get creative! Asparagus doesn't last particularly long in the fridge. So if you can't eat it right away, you can increase its life by submerging the stems in a glass filled with about 1 inch of water. When you're ready to cook, simply remove the pale, tough end of the stem.
At a loss when it comes to preparing asparagus? Throw it in a stir fry, add to pasta, roast with a little salt, pepper, olive oil and lemon, or even shave the stalks raw into a salad. If you don't want to freestyle a recipe, here are a few to get you started: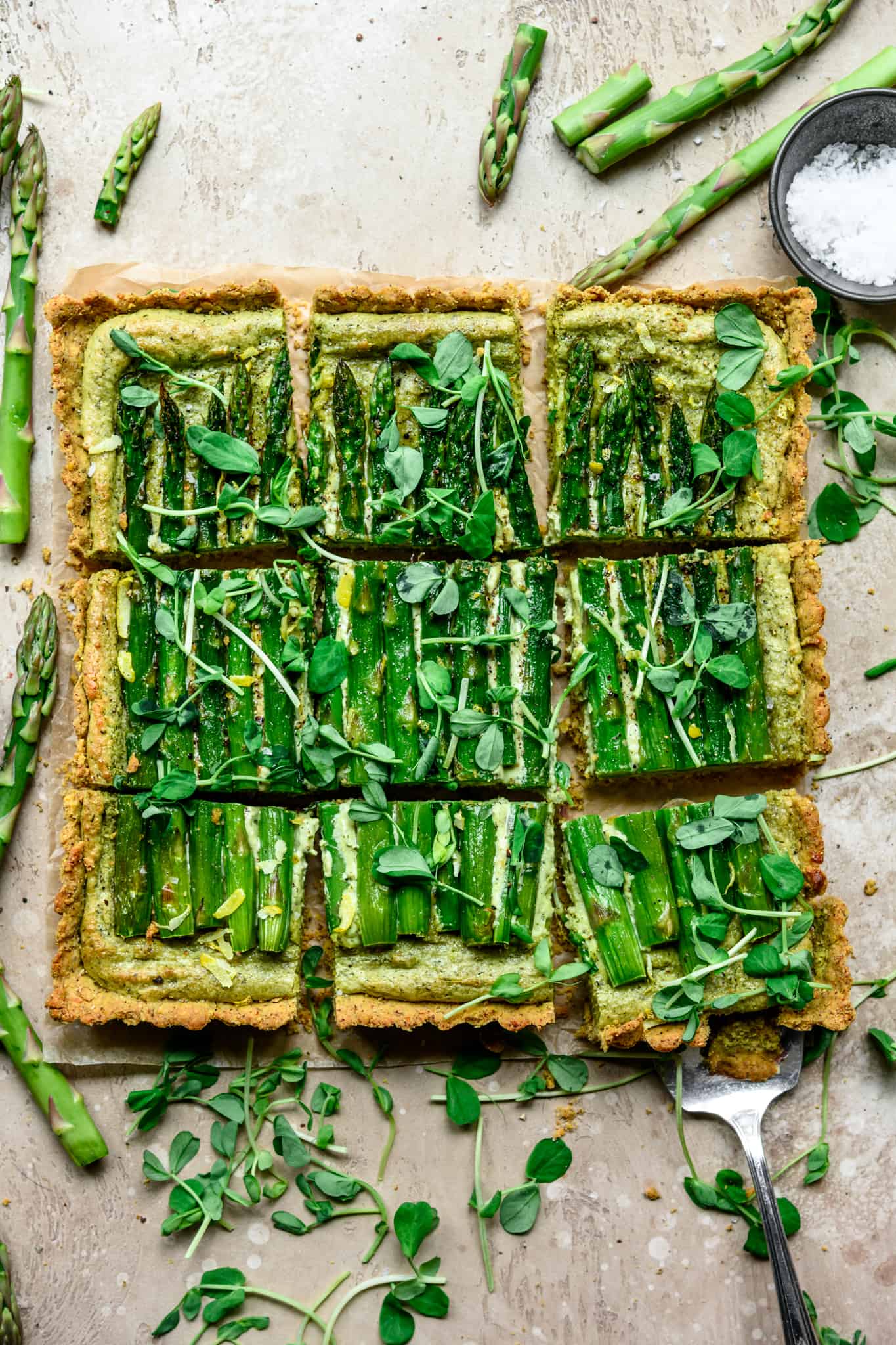 Food Waste Tip of the Week: How to use an entire carrot
Don't toss those gorgeous carrot greens - they make a delicious pesto! We try to make a big batch of vegan pesto every other week, and carrot greens are a go-to add-in. They're cheap (and would have otherwise ended up in the trash!), and taste great mixed into pesto, though they're slightly bitter on their own.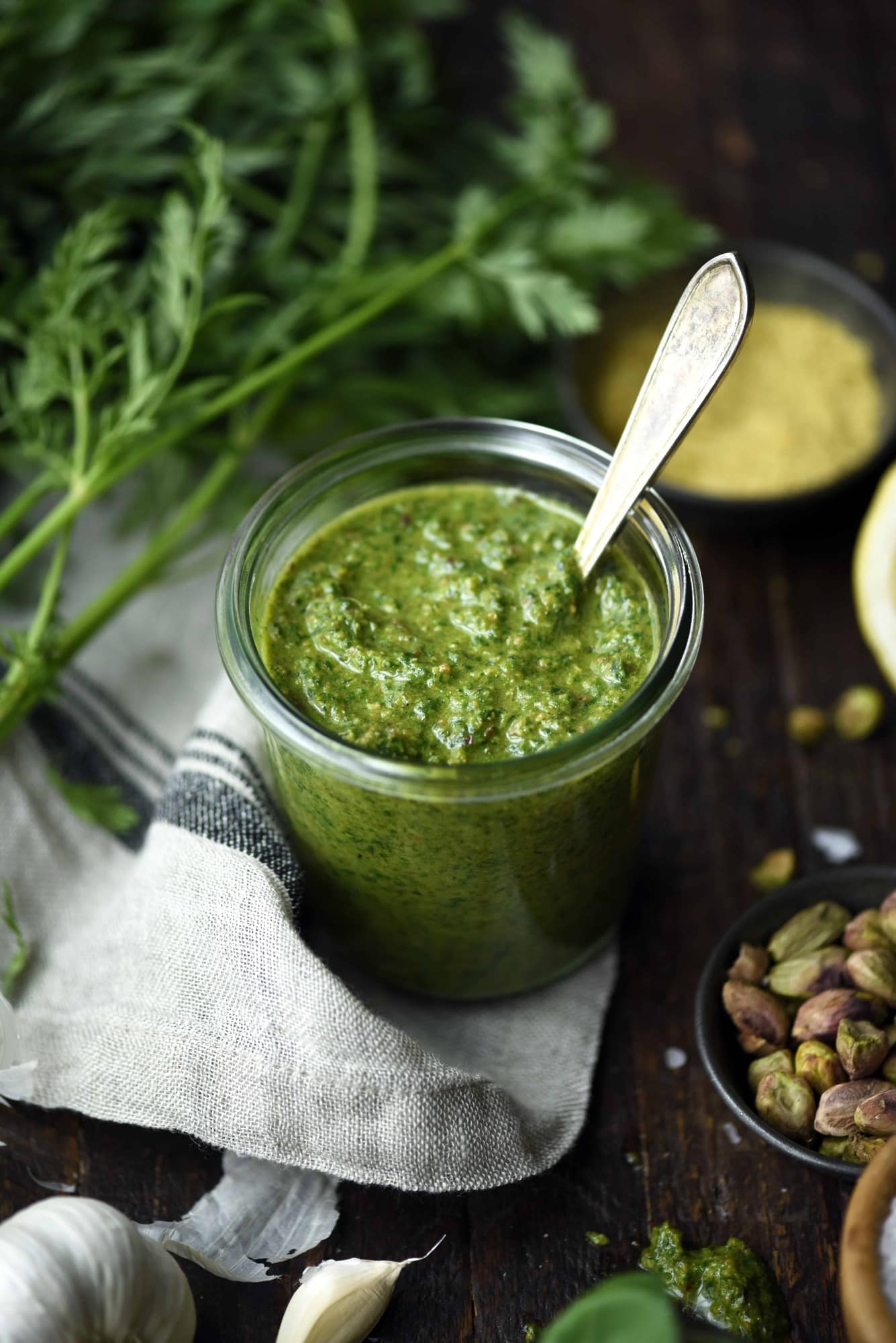 Check out this recipe for homemade vegan carrot top pesto and serve it with pasta, over roasted carrots, or however you'd like.
Currently Happening in the Food Industry: Beyond Meat IPO
The food industry is finally starting to shift towards a focus on vegan and plant-based foods. We were so excited to hear that Beyond Meat, a successful vegan meat company, is going public next week!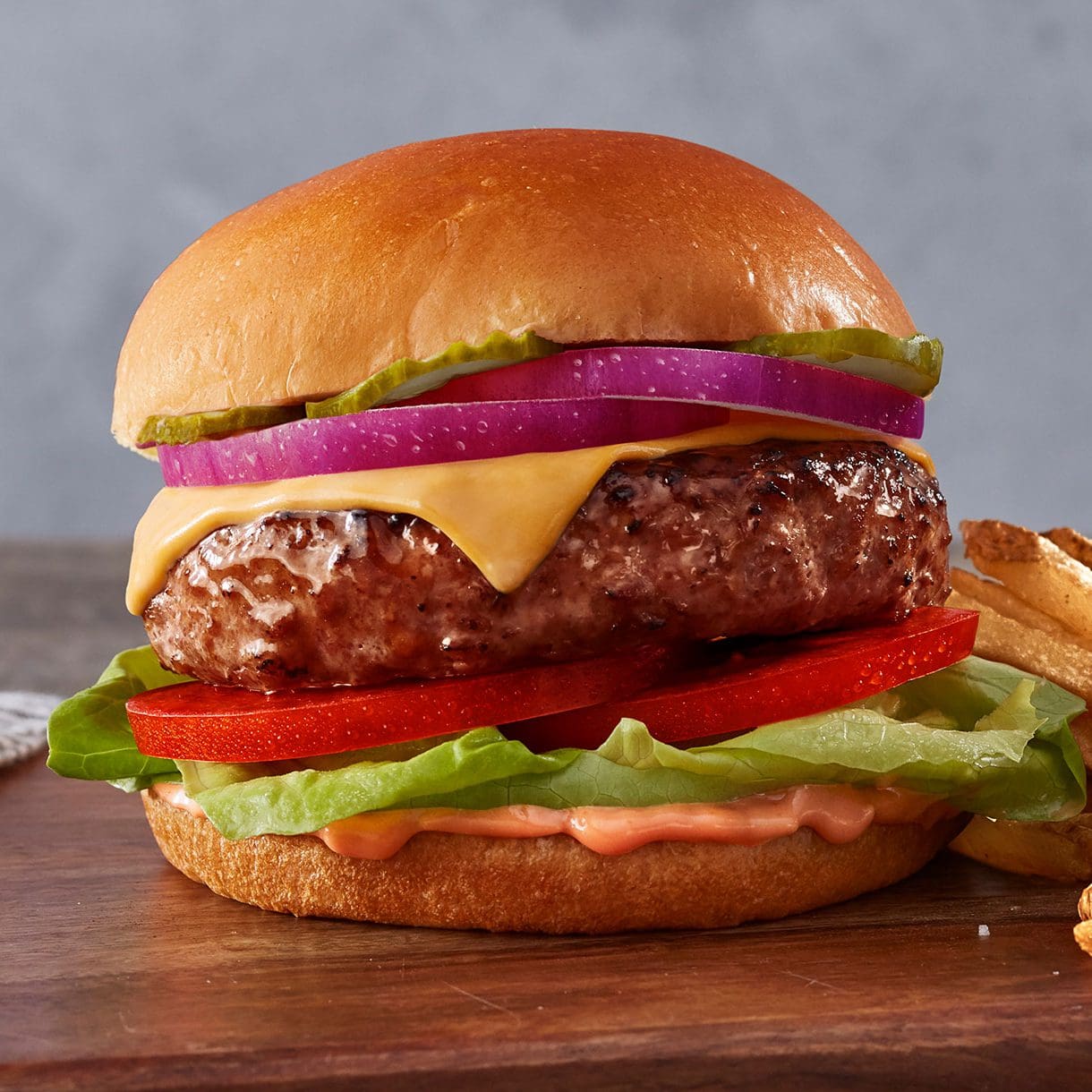 If you've never seen or tried Beyond Meat products, they taste and feel remarkably similar to real meat. Beyond Meat makes burger patties, sausages, and beef crumbles. They've exploded in growth over the last few years, both in retail and in national restaurant chains like T.G.I. Friday's, Bareburger and more.
Beyond Meat going public is an incredible step forward for the vegan food industry, proving that vegan meat alternatives are becoming more mainstream, and that more people -- vegan and not -- are willing and interested in reducing meat consumption.
It's incredible how much the industry has already changed in the last five or so years, and this is another huge step forward.
That's all for now!
Please leave any comments or suggestions below, and don't forget to scroll down to sign up for our email newsletter to get this sent straight to your inbox!