This week, we're covering all things cucumbers. Why and how to cook with this wonderfully refreshing summer veggie. We've also got tips to avoid food waste by properly storing your summer produce. Plus, how the future of food packing is looking more sustainable (and yummy?).
All about cucumber season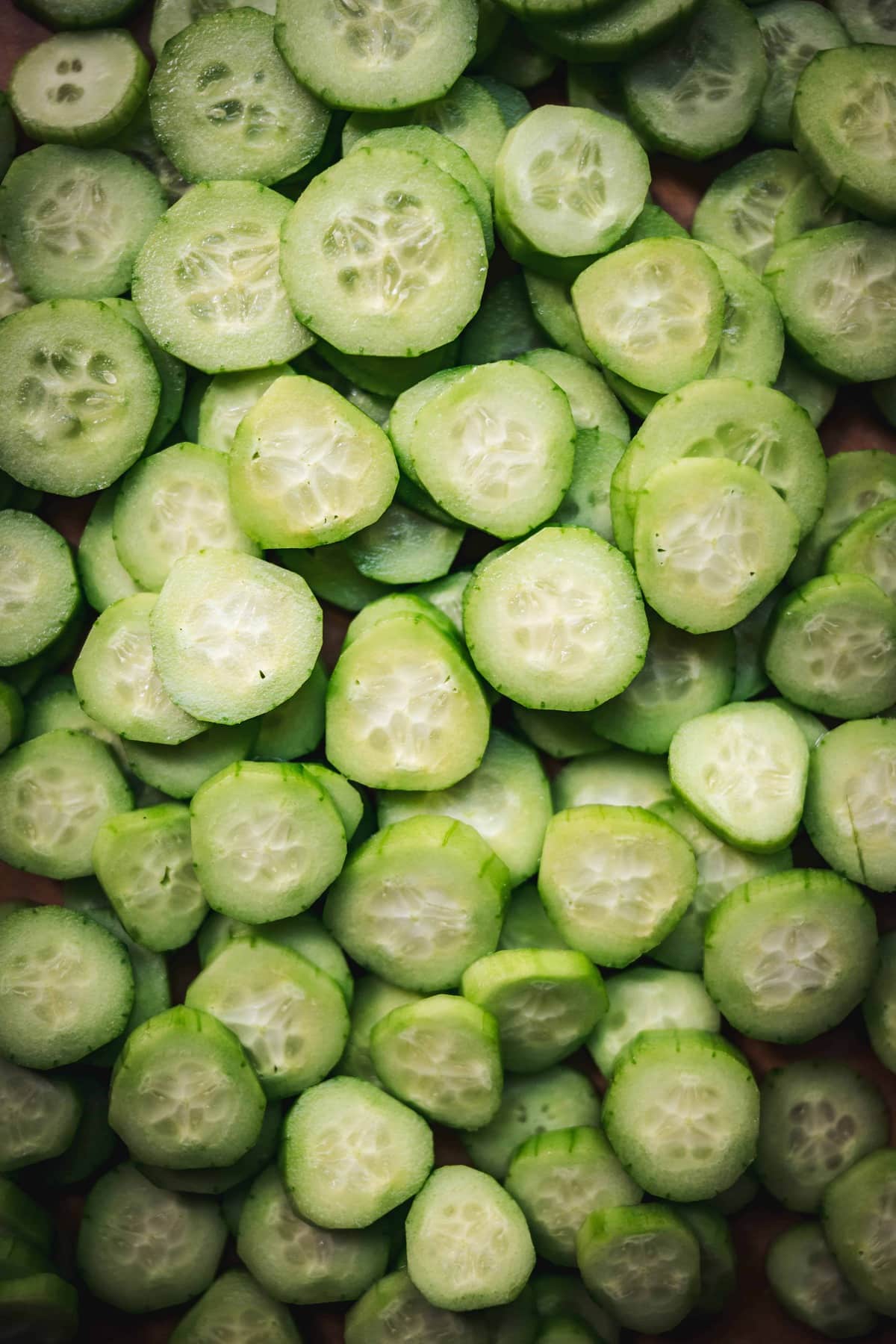 Some may consider cucumbers to occupy a low rung on the veggie totem pole. And if your typical woody salad bar occupant is the only frame of reference, I wouldn't disagree.
However, those people must also be missing the fragrant, flavorful fresh gems that are tugging on fuzzy vines across the U.S. right now. When my mom's vegetable garden is in peak cucumber season, the scavenger hunt of searching for the ripest green torpedos hiding behind oversized, prickly leaves, is a daily highlight.
This hunt is second only to the varied and downright global flavor profiles the little green guys lend themselves to in the kitchen. Because of their mild, refreshing flavor, cucumbers work wonderfully in cold dishes from Japanese to Greek.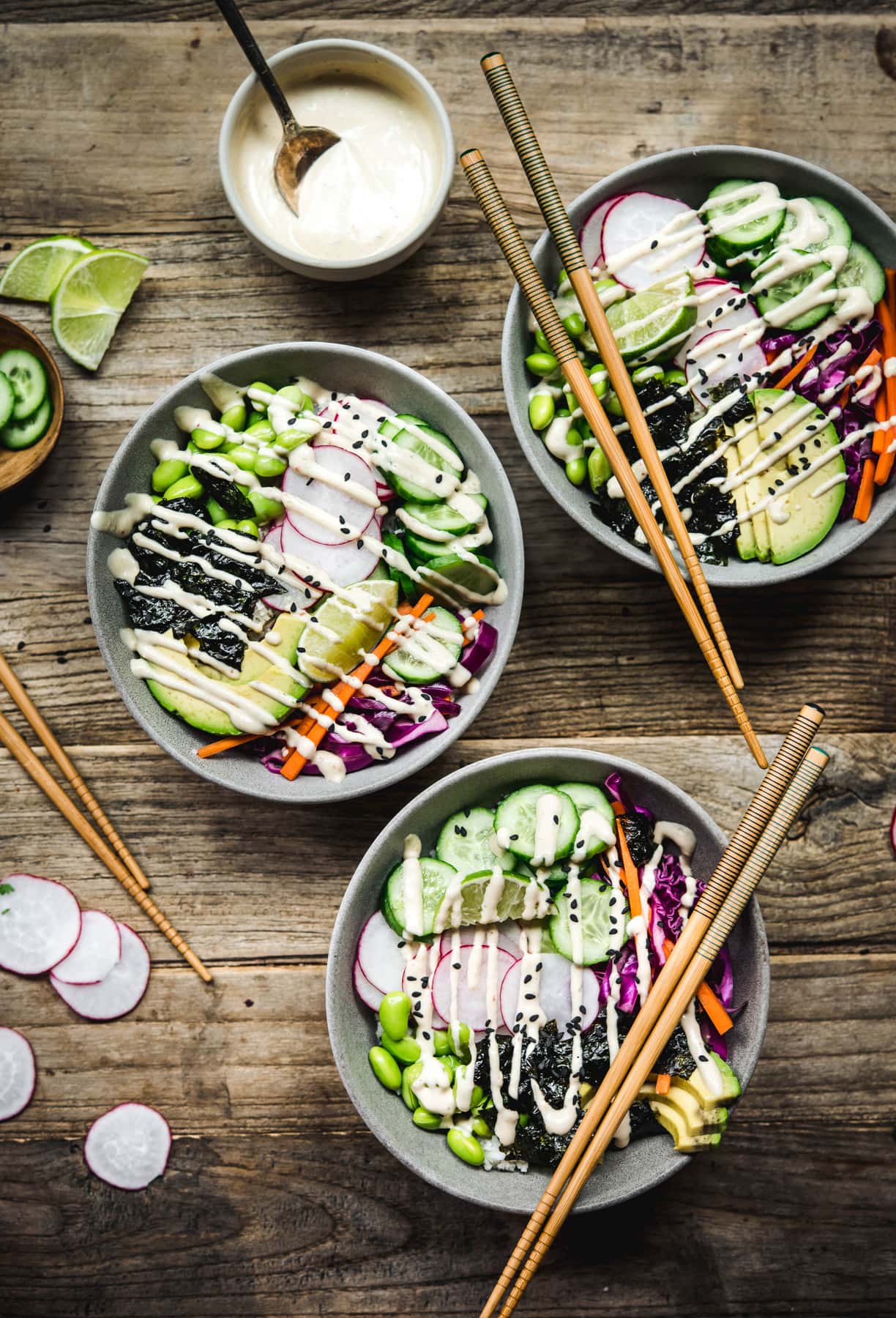 The Best Summer Cucumber Recipes
We like to fully embrace this' versatility and experiment with cucumbers dressed in dozens of flavor profiles. Here are some of our favorite ways to enjoy this gem of summer:
Food Waste Tip: Store produce to avoid spoilage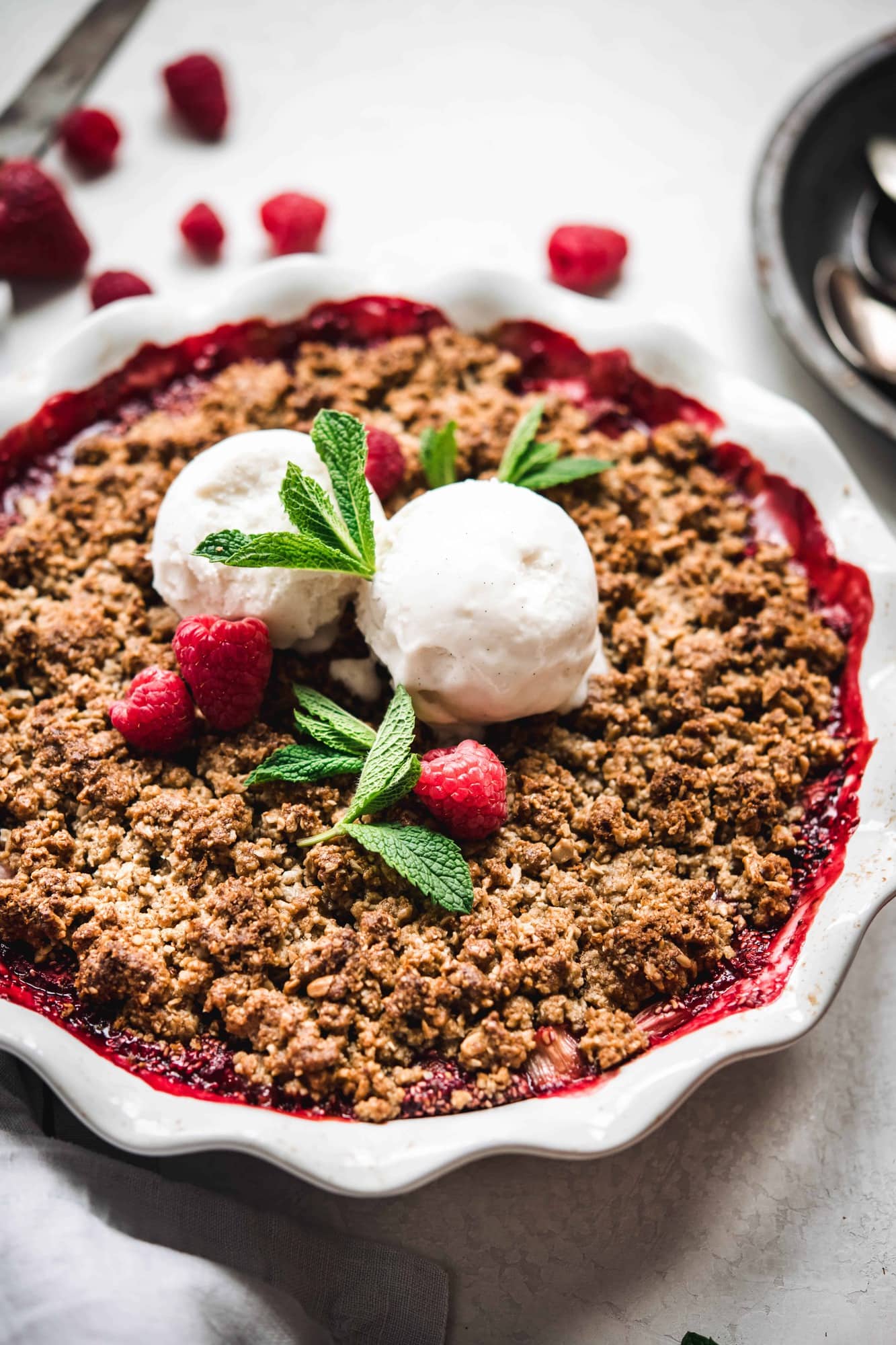 Here's a fearful scenario: you bring a beautiful array of colorful fresh produce home from the farmer's market. You've hand-picked a pint of just softening peaches, shiny green basil on the straightest stems and the most vibrant heirloom tomatoes. Two days later? Your peaches have bruised each other in a bowl on your kitchen table, your basil lost its backbone and there's a gaping sore on your prized tomato.
One of the best ways to avoid this defeating experience, and the ensuing food waste, is to properly store your produce. Each item on display at the farmer's market or grocery has its own preferred storage technique to maximize lifespan.
Storage Tips for Summer Produce
Stone fruits, like peaches, nectarines and apricots, produce ethylene gas when ripening. This byproduct can cause other fruits and veggies to rot, so store stone fruits away from other produce. We recommend lining a drawer with a dish cloth and storing your fruit in there. The darkness will help them ripen, and you won't bruise them by in a pile in a bowl. Avoid the fridge, which can cause stone fruits to go mealy.
Tomatoes can be treated in much the same way as stone fruits. Avoid piling them up or keeping them in the fridge. A cool, dark drawer will keep them happy! This goes for cherry, grape and full adult tomatoes.
Berries are very delicate, and thus have a shorter shelf life than more sturdy produce. Store them in an airtight container in the fridge, and don't wash them until just before eating. You can line your container with a paper towel to absorb some moisture and keep the berries dry and mold-free. If you do notice your berries going south before you can enjoy them, freezing is a great way to preserve the summer flavors. Simply spread your berries out on a tray in one layer and freeze until mostly solid, about 4 hours (you'll want to hull strawberries before freezing on the tray). Then transfer your frozen berries to reusable zip-top bags in the freezer, and you'll have high-quality berries for smoothies and baked goods whenever the craving strikes.
Fresh greens and herbs should also be handled with care. We recommend washing your lettuce and herbs as soon as you bring them home. Then, be sure to dry very well. We like a salad spinner to get the job done. Water causes spoilage, so you'll want to store your washed greens in a reusable zip-top bag lined with a paper towel to absorb moisture.
Currently Happening in the Food Industry
You may be aware of the dangers and waste produced by conventional plastic supermarket packaging. Even the most conscientious shoppers can't avoid bringing home some amount plastic packaging. Consider dishwasher detergent: if you use a dishwasher, the special soap is pretty much unavoidable, and most detergents come in plastic bottles or individual pods. The result of all this packaging in our homes and stores, much of it from food, is that oceans are inundated with over 8 million tons of of plastics each year.
An Estonian company, Decomer, is looking for ways to combat this horrifying statistic. Decomer makes plant-based packaging materials that dissolve in water. Their first products are individual honey drops to sweeten tea. The drops do away with the plastic honey bear, not to mention sticky fingers. They're fully contained and dissolve quickly in hot tea, leaving nothing behind.
In the States, Portland, Oregon-based Algotek has turned to an unexpected natural resource to solve our plastics problem. Algotek makes plant-based packaging and utensils from algae. New York-based Emerald Brand makes plant-based compostable paper products like paper towels and cups. And in Japan, 7/11 is getting involved. Most of the convenience store chain's inventory is cased in plastic, and Japan produces the second-most plastic waste per capita. 7/11 Japan pledged to use only plant-based materials to wrap the 2.3 billion rice ball snacks they sell annually. This step is part of a larger environmental pledge by 7/11, which includes eliminating plastic bags by 2030.
We applaud any steps towards reduced plastic production and purchasing worldwide. While most of these companies and corporate steps are in early stages, we hope these efforts will attract more innovation in the waste-free packaging world. Ultimately, we look forward to more sustainable packaging options hitting consumer shelves more broadly.