Summer is in full swing, which means farm stand bins across the country are overflowing with sweet fresh corn. Fill up on as many ears as you can handle, then add a few more, because we're sharing the best ways to cook with sweet summer corn.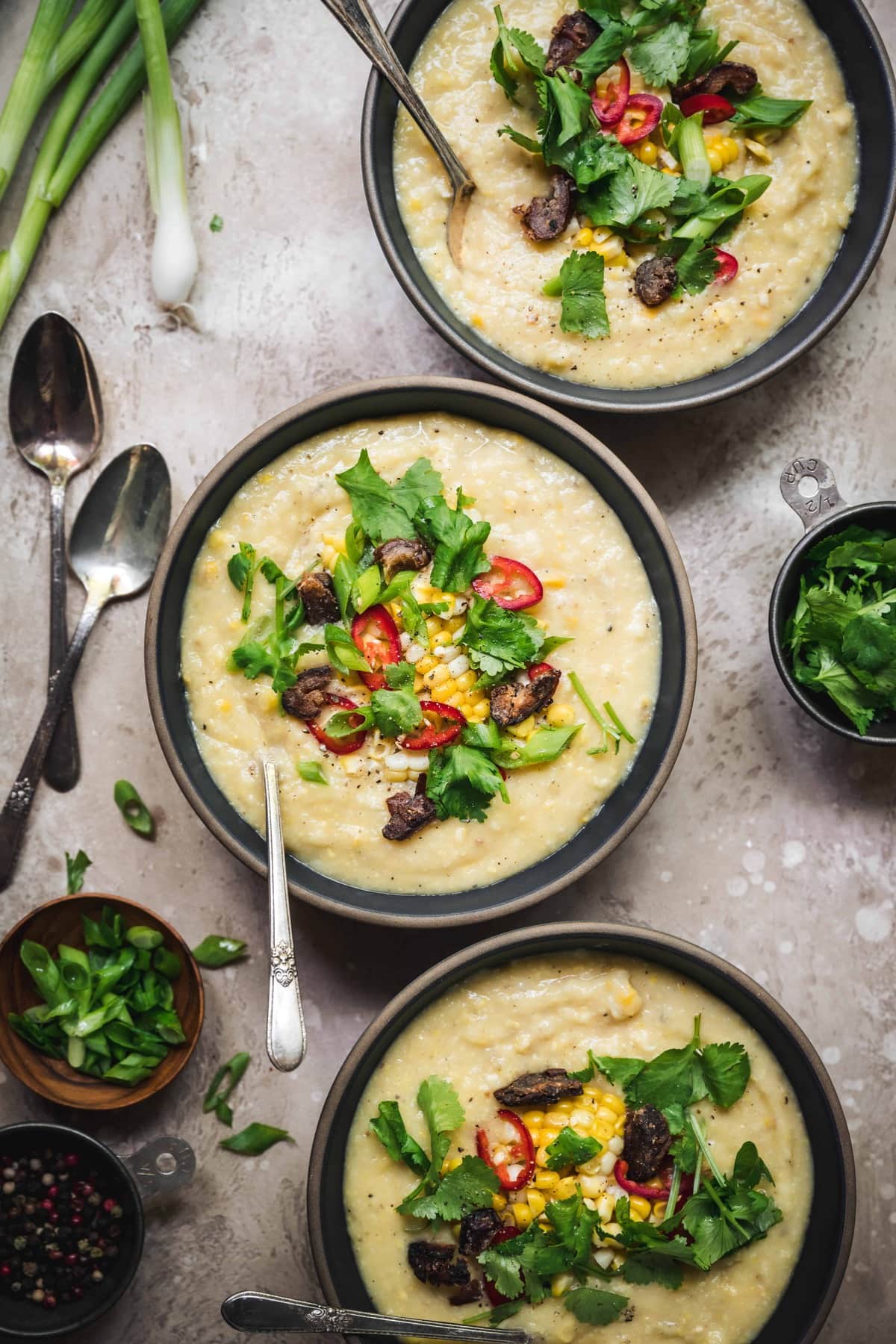 Produce of the Week: Corn
All About Eating Corn
While there are many varieties of corn, the cobs we gnaw on (do you go row by row, or round and round?) are called sweet corn. Unlike other varieties, sweet corn has a higher sugar content and should be consumed or preserved soon after harvest. Sweet corn's cousins, which are left on their stalks longer to dry, are considered grains, rather than vegetables. Those are the varieties that become other ingredients, like corn syrup and corn meal.
We love the pure, summary taste of just-picked sweet corn all on it's own, with a sprinkle of salt and a smear of butter. Speaking of butter, coming from a family of non-vegans, we endorse the "roll", and encourage you to try it. The roll is simple. First, place a fresh stick of refrigerator cold butter on the dining table. Second, take your warm ear of corn in hand, fresh from gently steaming water or the grill if you're charred kinda folks. Third, lay said beloved cob gently on said fresh stick of butter. The corn's warmth melts just enough butter to envelop each plump kernel in a delicate layer of salty, sweetness. Finally: bite.
The good thing about corn season at our house is that means corn every night. So you can stick that butter, now with a few new nooks and crannies in a familiar kernel pattern, right back into the fridge for tomorrow's ears.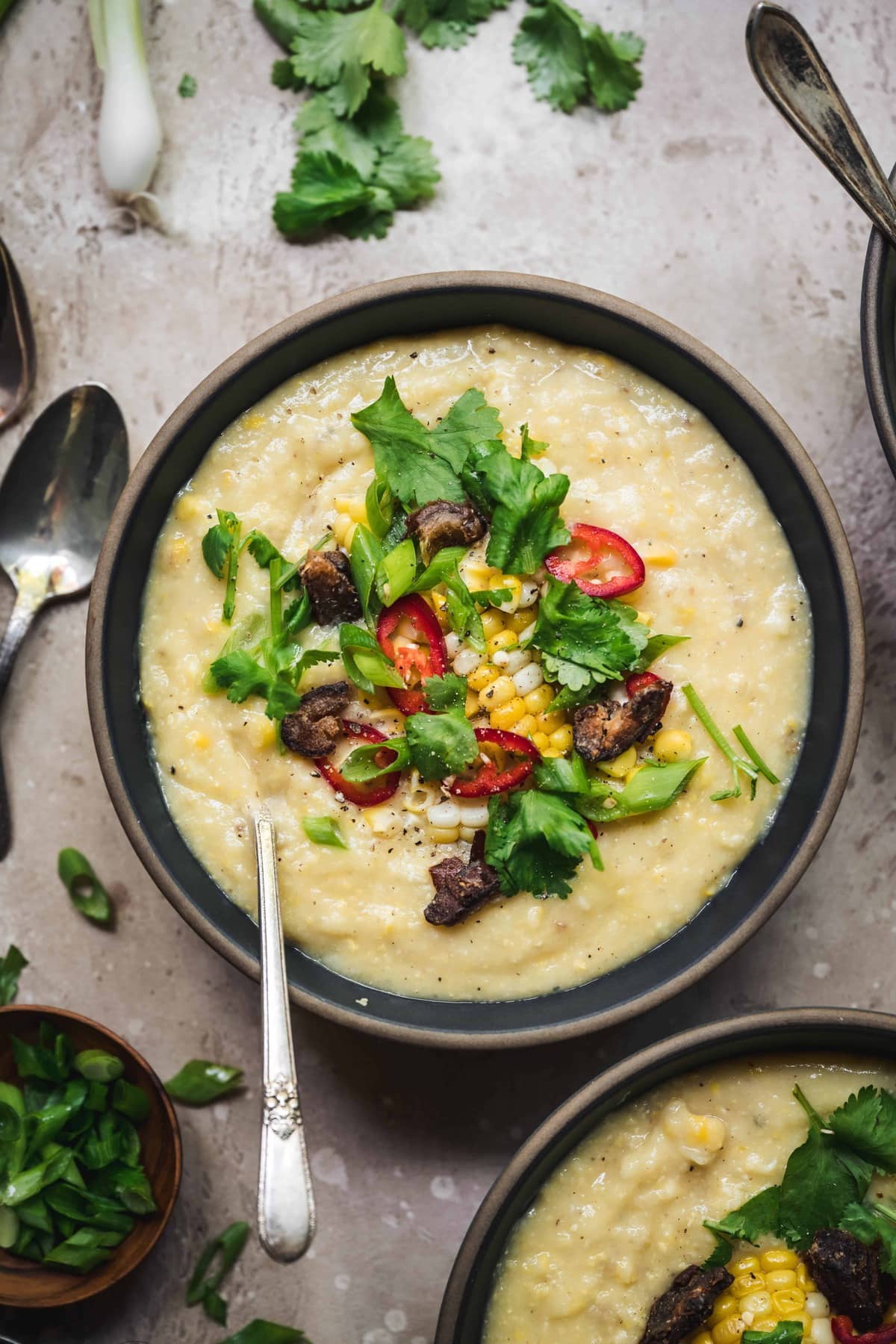 Best Summer Recipes with Corn
In addition to butter, corn is really a blank canvas for dozens of flavorings and recipes. Here are some of our favorite ways to cook with corn this season:
Food Waste Tip: Save your Corn Cobs to Make Delicious Corn Stock!
While everyone loves eating corn, the pre- and post-dinner work required by summer's sweet ears can be less than enjoyable. Shucking is one thing. Then there's the mountain of naked cobs inevitably left behind. Well we've got good news. Instead of the compost, toss your cobs into a stock pot for a few hours and you'll have a versatile golden cooking stock to use in all sorts of recipes.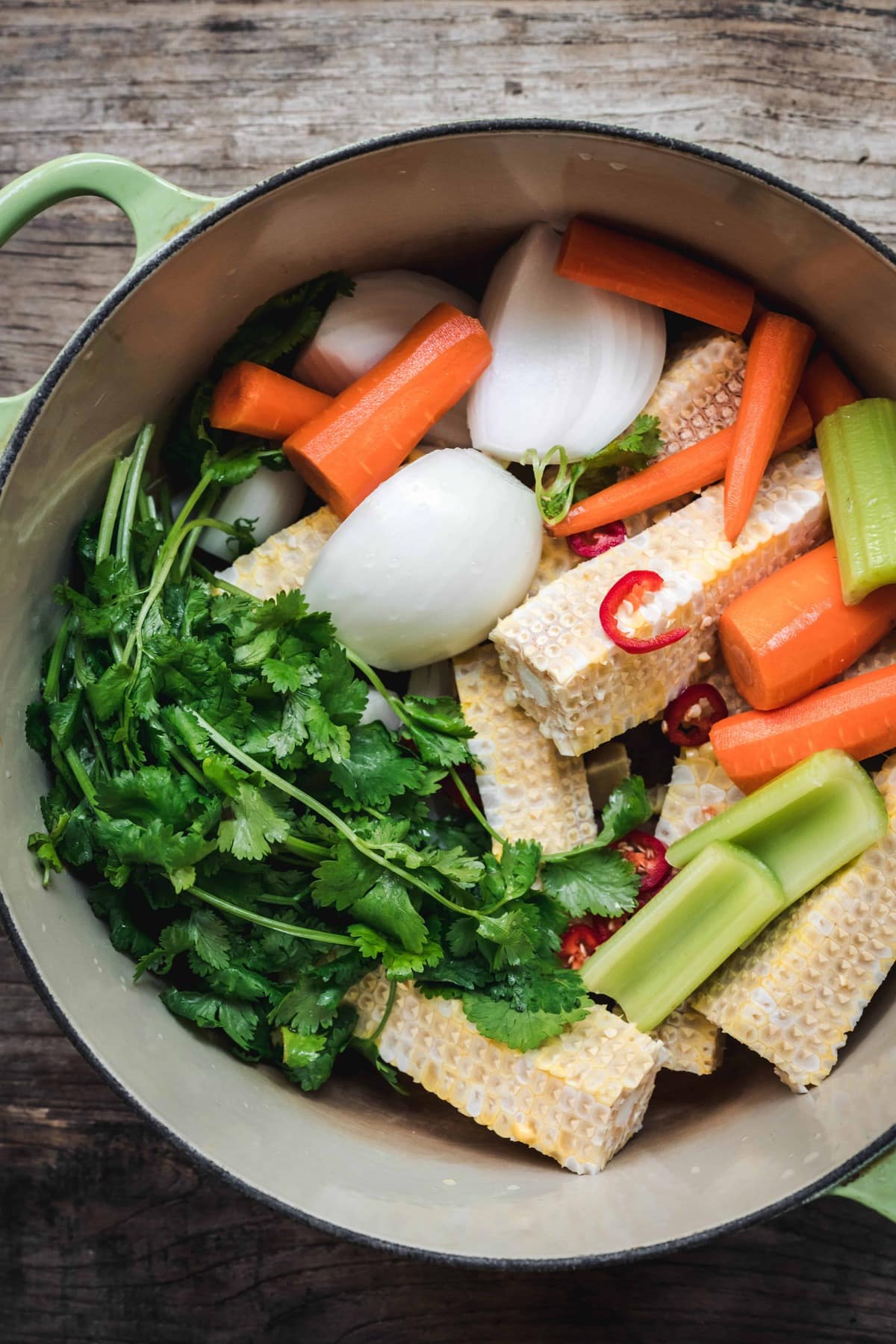 We use corn stock as the base for our coconut corn chowder. It's a great way to reduce your food waste and make the most out of the entire ear of corn. Broth concentrates corn's lovely sweetness, complemented by spicy ginger, fresh celery and onion. It lends a serious richness to our corn chowder, and brings bright seasonal flavors to any manner of chilled soups. You can store the corn broth in the freezer for up to three months. So stock up (pun intended) and save summer's best flavor throughout the fall.
Homemade corn stock would also heighten a rich risotto, flavor a big batch of quinoa for meal prep, or add a splash of brightness to homemade sauces.
Currently Happening in the Food Industry
While beer isn't necessarily a common topic here in the Crowded Kitchen, a recently-launched initiative by Michelob Ultra caught our eye this week. The Anheuser-Busch brand's "Contract for Change" provides support for farms transitioning from conventional to organic practices.
As we've covered, farms need to go through a three year transitional period before they're certified organic. This time frame can be a big deterrent to farms considering the change, because it leads to uncertain income. Small farmers already occupy an economically difficult place in America's agricultural complex. Large-scale, monocultural farms outcompete them for price and large supply contracts. At the end of the day, going organic is a contentious decision for small-scale farmers, regardless of their moral or environmental concerns.
That's why Michelob pledged to "do whatever it takes to help more farm families go organic". They've pledged to purchase barley from transitioning farms at a premium during and after the three years to organic certification. Michelob has also made their contract with farms public for all brands to follow their lead. We're thrilled to see this kind of corporate responsibility and even happier to be sipping with a mission.