This week, we'll cover the joys of cooking with lavender, reducing paper waste at home, and the importance of knowing more about where your vegetables come from.
Ingredient of the Week: Lavender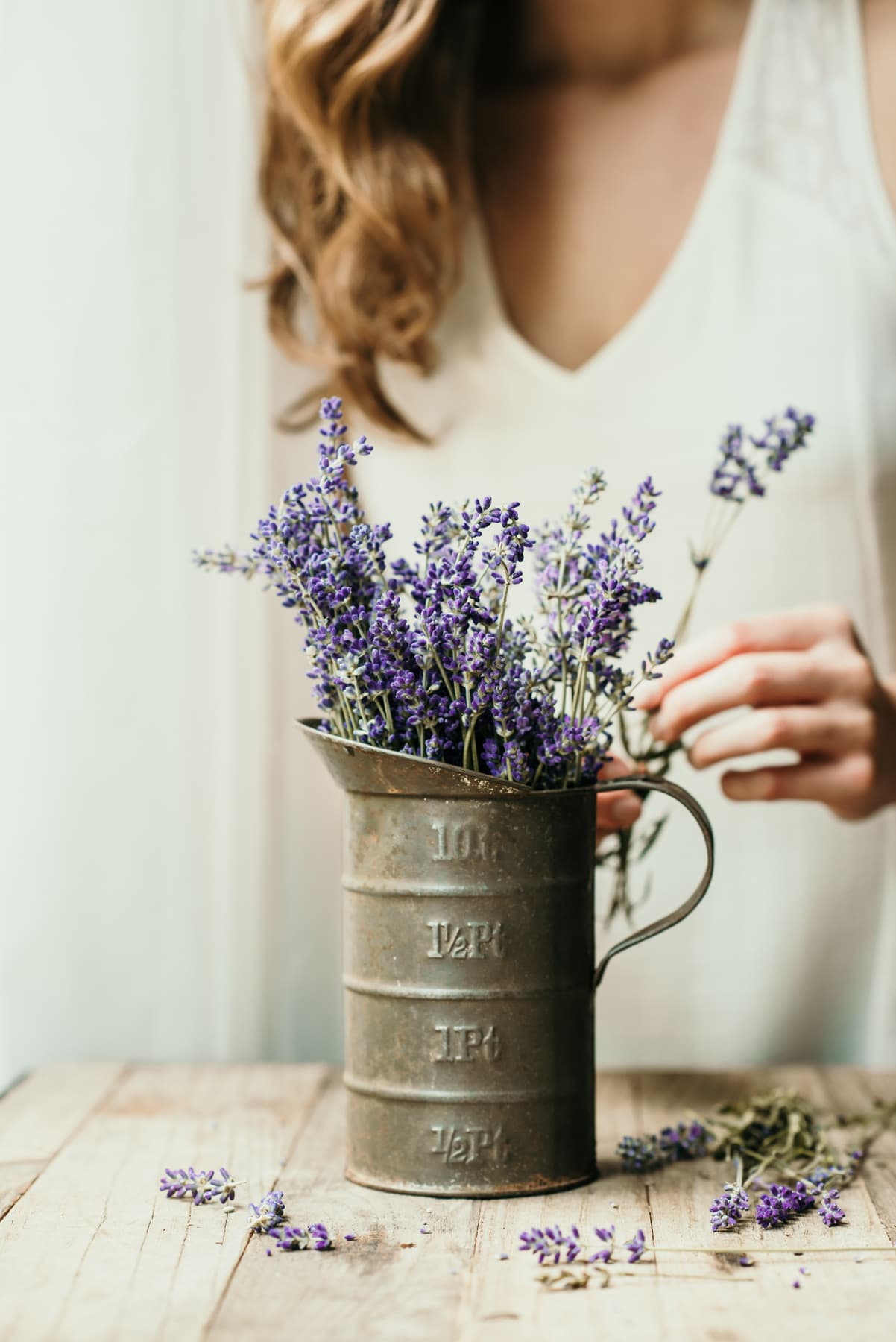 So much more than a pretty decoration, lavender is a secret weapon when it comes to cooking. This colorful herb heightens basic meals by bringing its striking purple to the table.
Mixed into a cashew-coconut milk base for creamy vegan Blueberry Lavender Ice Cream, or mixed into a refreshing summer Lemon Lavender Mint Julep, we use this herb in recipes for the whole family!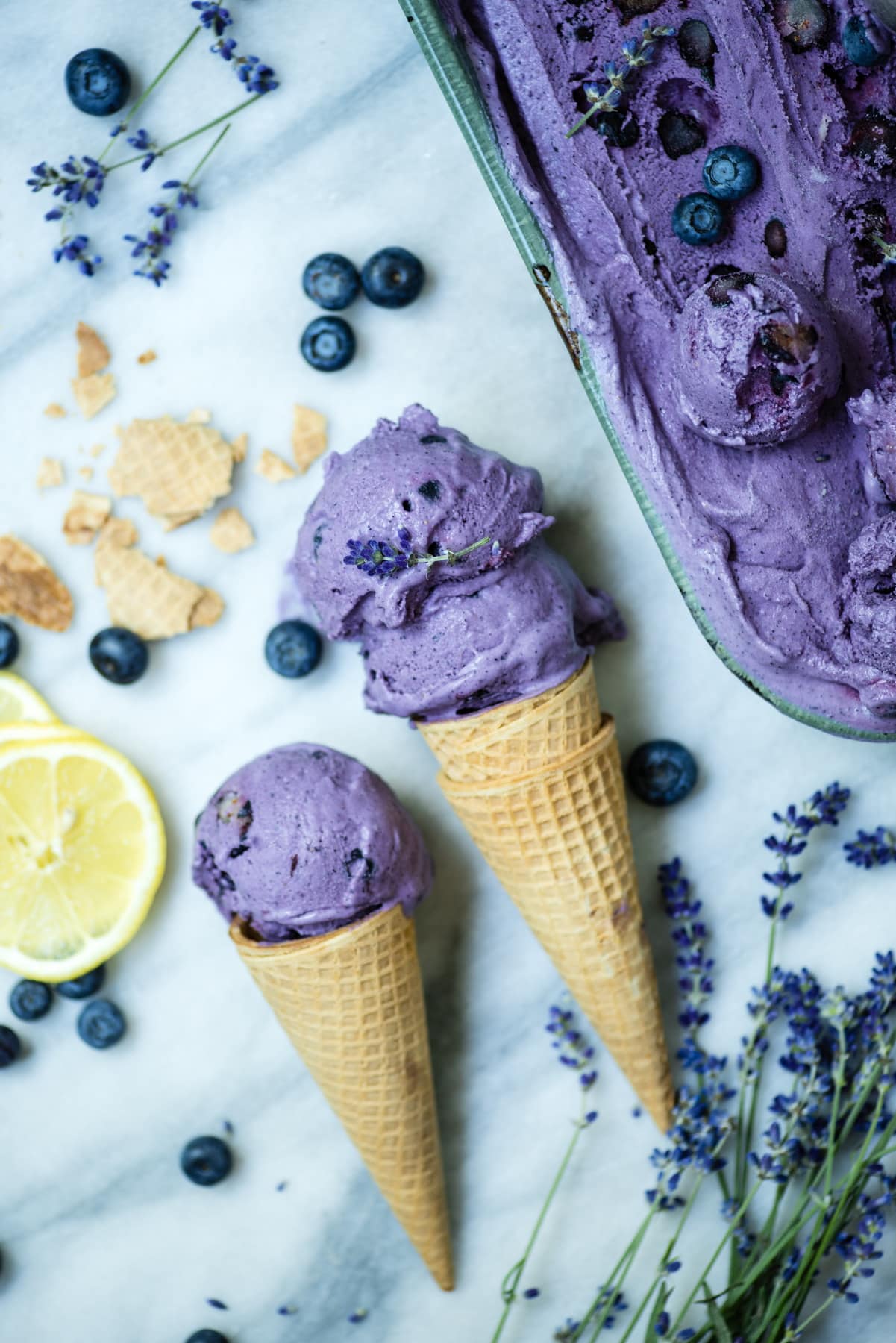 How to Buy Lavender for Cooking
When it comes to selecting and buying the right lavender for cooking, you want English lavender. This variety has a sweeter flavor that won't overpower your other ingredients.
To be sure that you avoid pesticides, look for organic or "culinary" lavender, which has been spared the spray. Lavender is harvested in the late spring and early summer.
You should be able to find some at your local farmer's market. Of course, you can also always find high-quality culinary lavender online.
How to cook with lavender
In many cases, you can sub lavender in recipes that call for rosemary and other hearty herbs. A little goes a long way though, so to keep your food from tasting like potpourri, start with a pinch and taste as you go.
Here are a few of our favorite recipes with lavender:
Lavender for a DIY Gift
French lavender, its cousin, is stronger and more fragrant - try this variety for homemade soaps or DIY body scrub - it makes a great gift!
We made three different varieties of homemade body scrub for Mother's Day gifts this year, and they were a huge hit. Simply pack the scrub into a cute little jar, add ribbon, and you have a unique homemade gift that's sure to make someone's day - no special occasion required!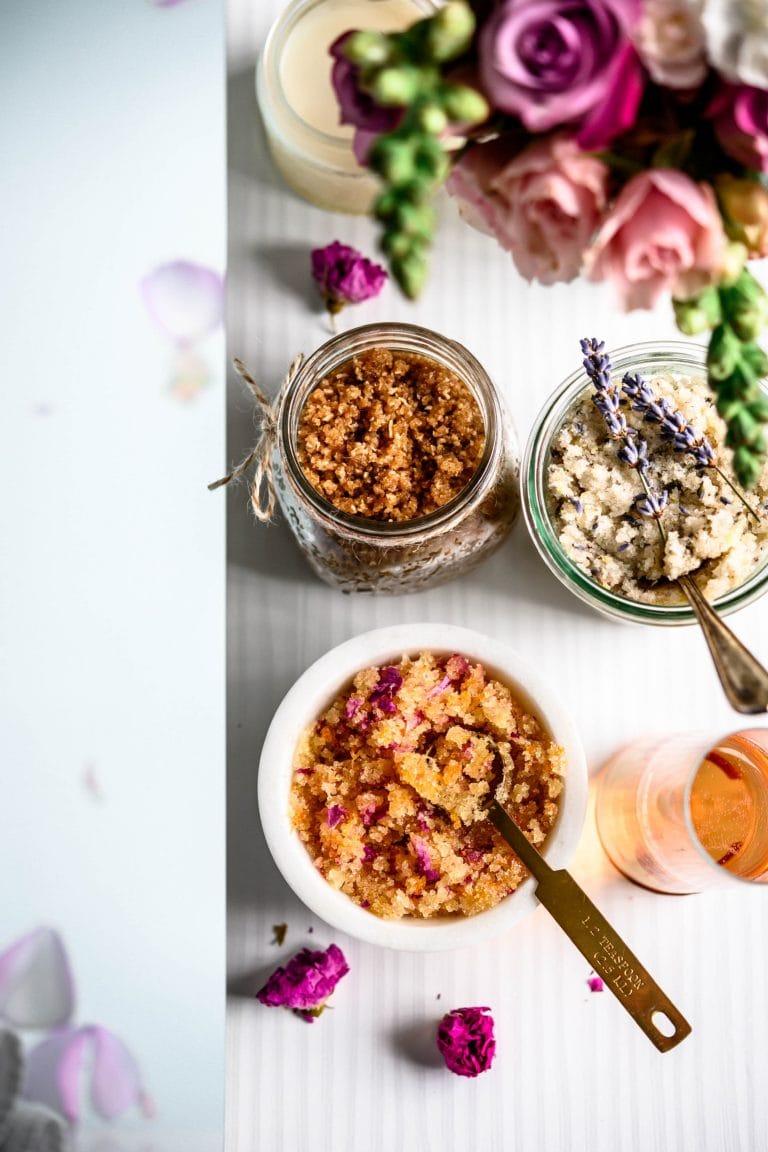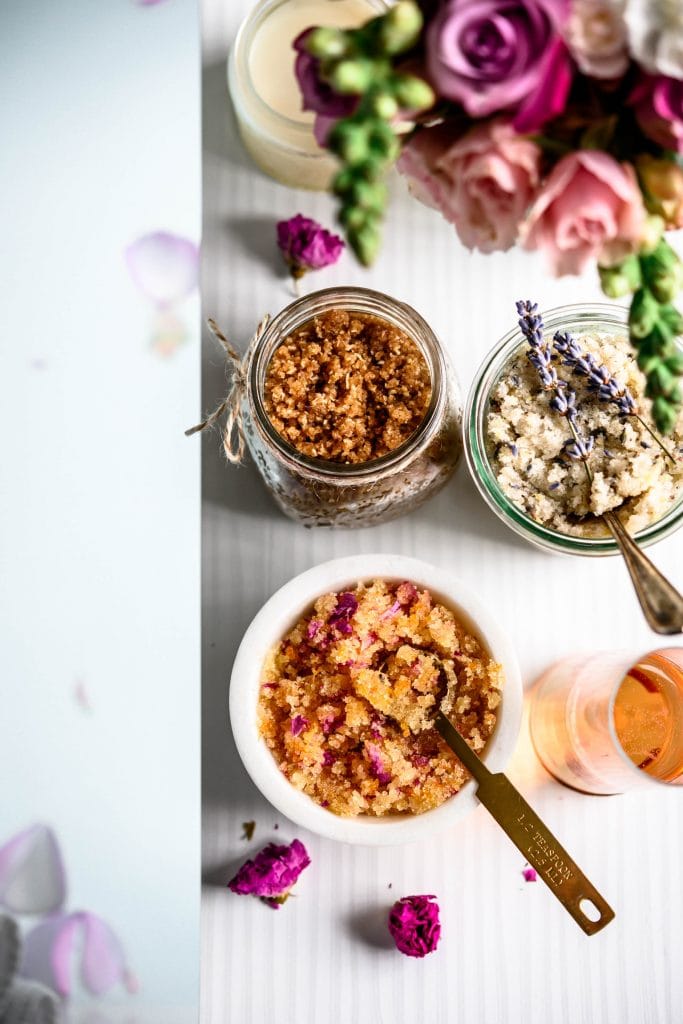 Sustainable Living Tip: Use Less, Waste Less
Giant bulk-size packages of paper towels and napkins have become the norm in many homes. But when you stop to think about the amount of paper these items consume, you might rethink your next trip to Costco.
Americans use 13 billion pounds of paper towels every year, according to Better Planet Paper. And the fact is that while toilet paper might be a necessity, paper towels are largely a luxury. In fact, reusable dishcloths perform the job just as well, if not better, than soggy paper.
If each American household used just one less roll of paper towels every year, we'd save 544,000 trees. With one roll! Imagine the impact of saying goodbye to paper towels forever!
Plus, cutting out single-use paper at home means you get to stock your kitchen with new dish towels!
Currently Happening in the Food Industry
A personal hero of mine and general leader when it comes to the future of our food sources and global ecosystem, chef Dan Barber wrote an evocative op-ed in the New York Times this week that puts seeds into perspective.
That's right - seeds. Small? Yes. Vital to the planet's future? Yes? Victims of the industrialization of agriculture? Yes.
Barber, a Michelin-starred chef, farmer, author and co-founder of a small seed company, sees a future in which small corporations can reclaim our seed supply from Monsanto and its hulking corporate brothers.
In his article, Barber traces the rise and fall of America's seed heydays in the 19th century. Then, there was a wonderful proliferation of diverse seed varieties that delivered delicious produce with intense and varied flavors.
Farmers cared for manageable plots of land, practiced crop rotation to keep the soil healthy and fertile, and harvested each crop at its peak - nutritionally and flavor-wise. Fast-forward to the early 20th century, and visiting a farm often looks a lot more like what Barber describes at the beginning of his piece: a 24,000-acre expanse displaying unending rows of the exact same, patented and genetically-modified varieties of soybeans and corn.
As Monsanto and others pushed seed developers towards sameness for the sake of growing crops on a mass scale, flavor slowly succumbed to uniformity.
Today's supermarkets offer the same tasting and looking vegetables from state to state, month to month. So how can you seek diversity in not just the nutrition of your produce, but its taste and culinary usefulness too?
Choose organic, shop local, get to know your farmers, and maybe even their seeds.
If you have 10 minutes, we strongly recommend Barber's in-depth and illustrative overview of the state of seeds in America.