This week, we're focusing on radishes (and why they're an underrated vegetable!), a few things you can do to help improve your local bee population, and some exciting news about the growth of the plant-based food industry.
Seasonal ingredient of the week: radishes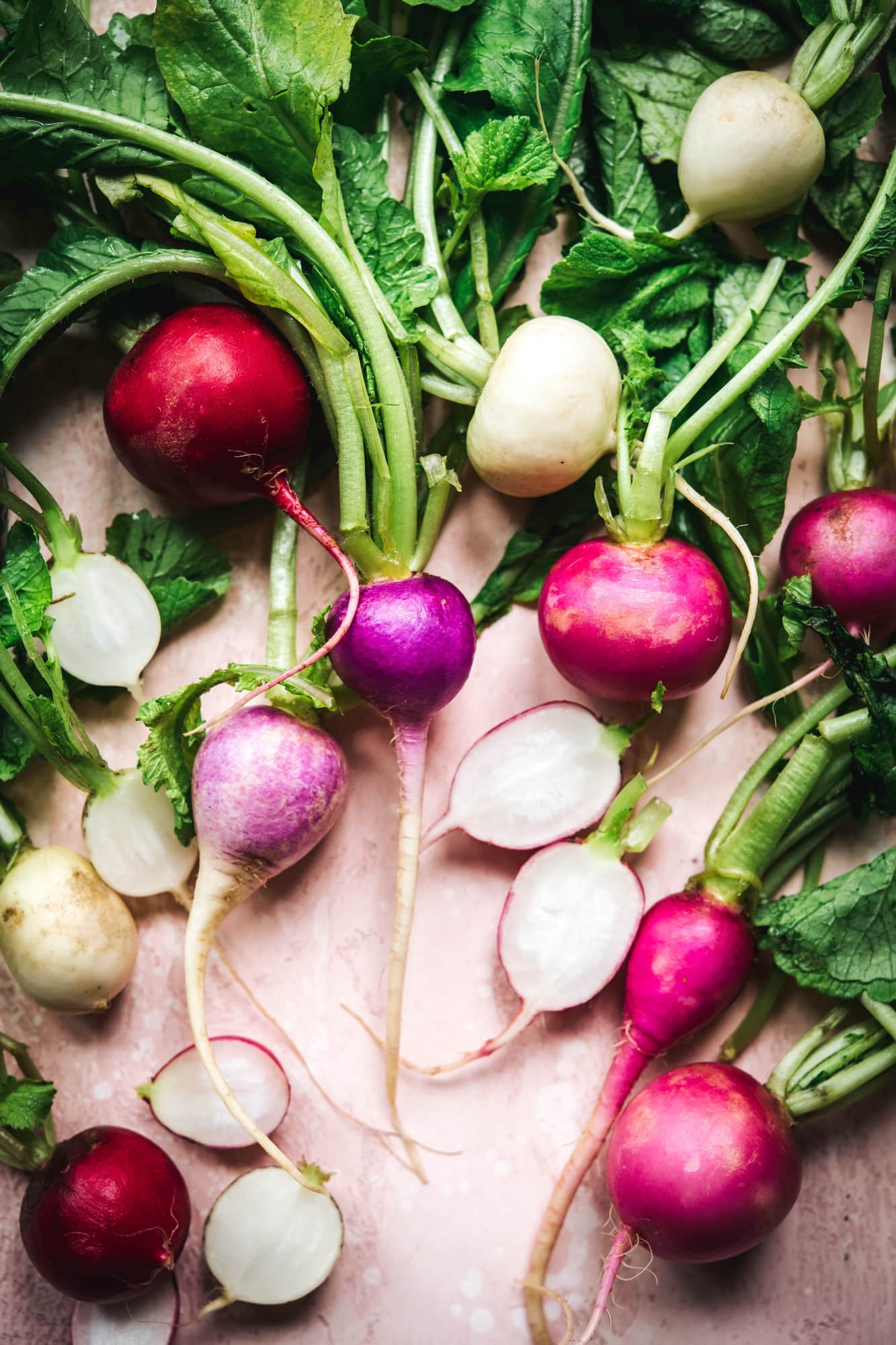 All about radishes - what to look for & growing them
Radishes are best known for their sharp, peppery flavor, but they're so much more versatile than we give them credit for. They're similar in shape and texture to other root vegetables like turnips and beets, but they're actually part of the Brassicaceae family (otherwise known as the mustard family).
Radishes are relatively easy to grow. They can even be planted multiple times per season. Some varieties are ready for harvest as quickly as three weeks! They're a great starting point for those of you looking to improve your green thumb.
Radish varieties
There are many radish varieties. The most common is the round, red variety widely available in American grocery stores. Other popular varieties include Easter egg radishes (pictured above), French breakfast radishes and daikon radishes.
Easter egg radishes are known for their gorgeous multi-colored pink, purple, red and white hues. French breakfast radishes are smaller and elongated. They typically have a milder flavor. Daikon radishes come in a variety of colors, including white and purple and are often used in Asian cuisines. Our all-time favorite kind of radish is the stunning watermelon radish, which (as you may have guessed) resembles a watermelon with a pink interior and green skin!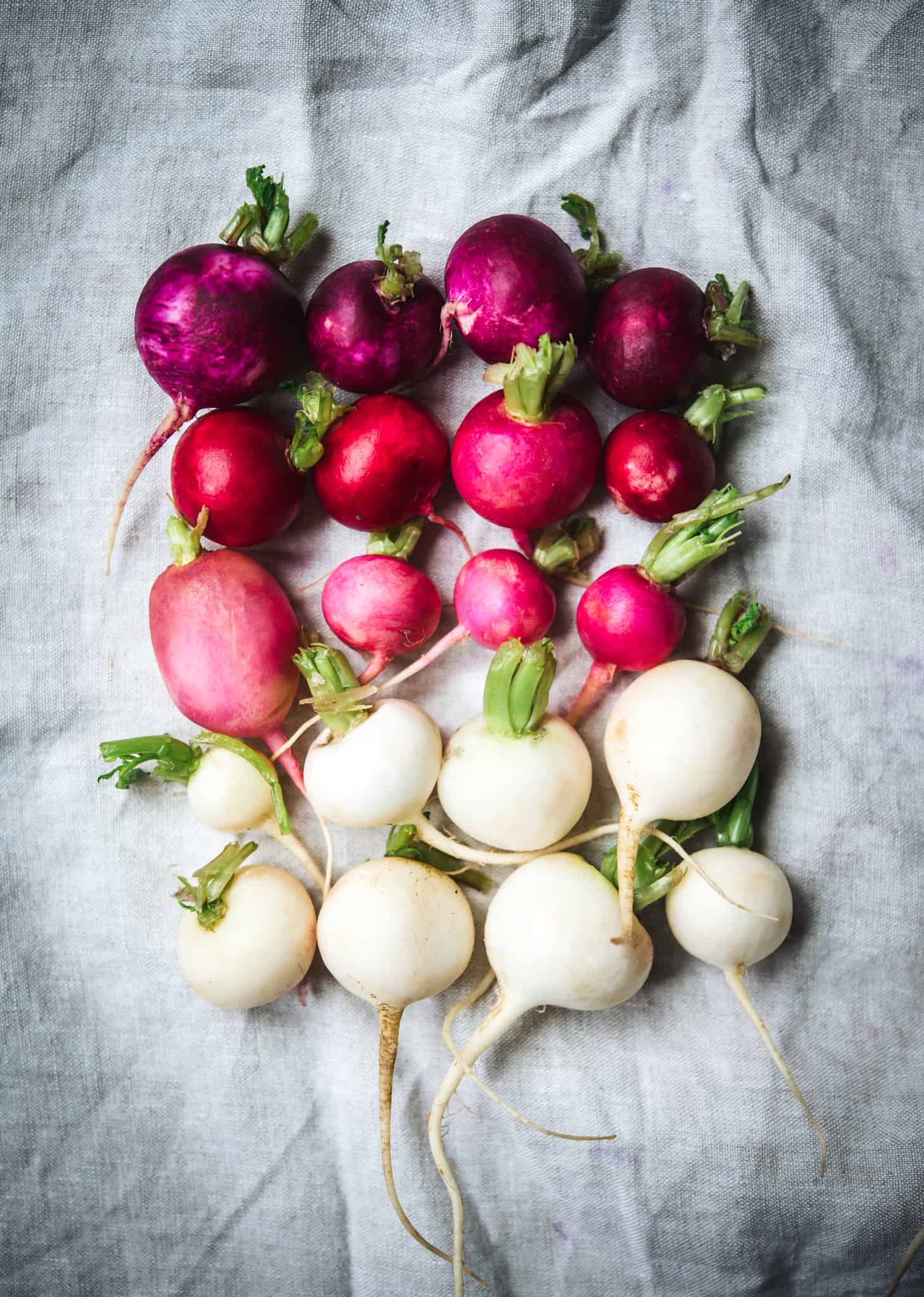 Can I eat radish greens?
Yes! While radish greens not quite as versatile as spinach or kale, they are delicious. They have a peppery, sharp flavor that works well as a complement to other veggies. They're also best cooked, to cut some of the bitterness. Add radish greens to a stir fry, chop them up for a salad or add to a batch of homemade pesto. You may want to blanch them first if you're not a fan of bitterness.
Bonus: radish greens are an excellent source of vitamin C! Just make sure to wash them well before consuming. (Same goes for the actual radishes - they're usually filthy!)
A few of our favorite ways to use radishes: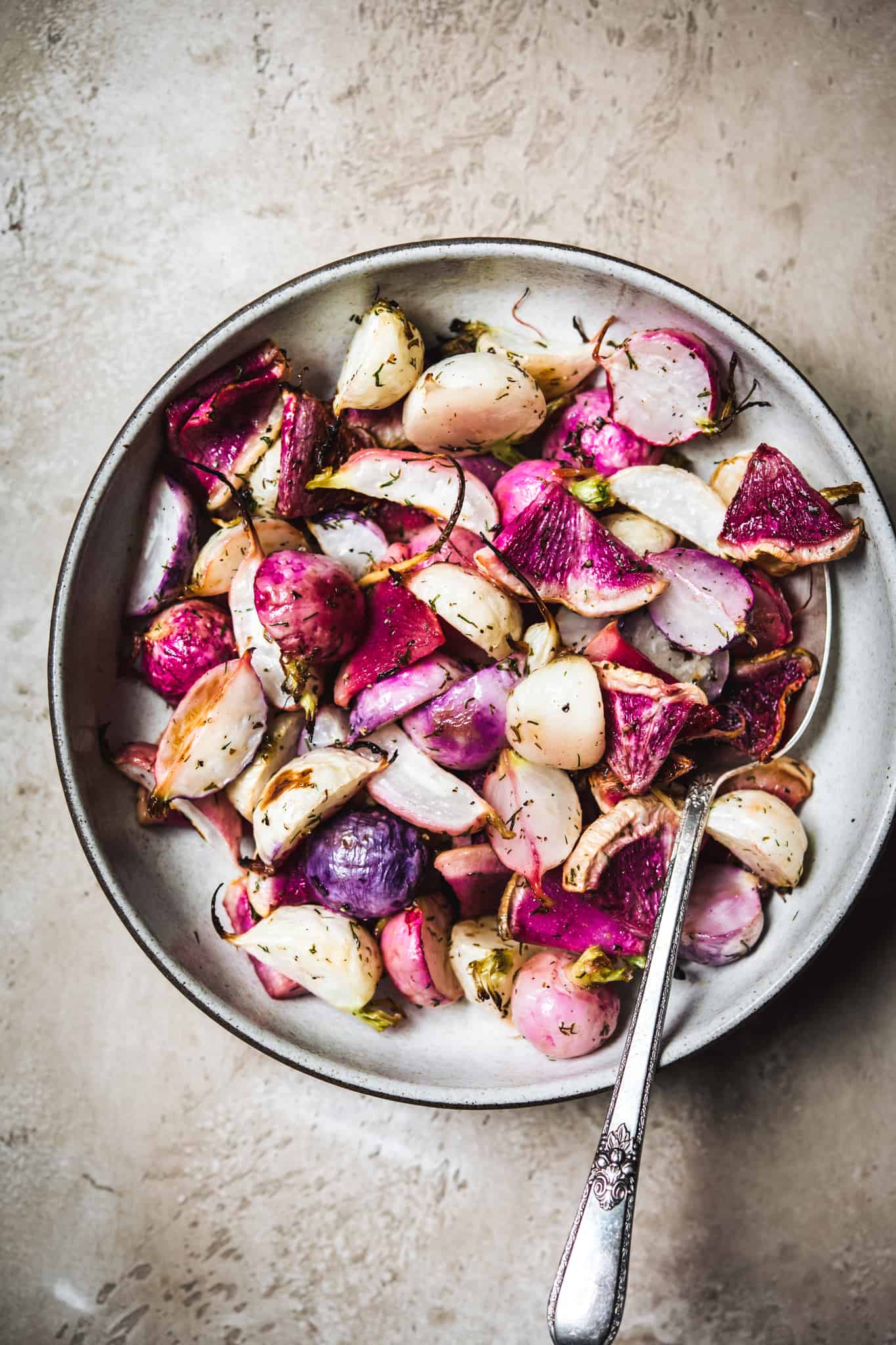 Sustainability tip of the week: save the bees!
You probably (hopefully!) know that bee populations are in severe decline. Why should you care about bees? These insects are essential to human existence. They pollinate two-thirds of the crops we consume. Insecticides, specifically, are the single most direct risk to these friendly pollinators, so it's essential to avoid using harmful chemicals in your yard.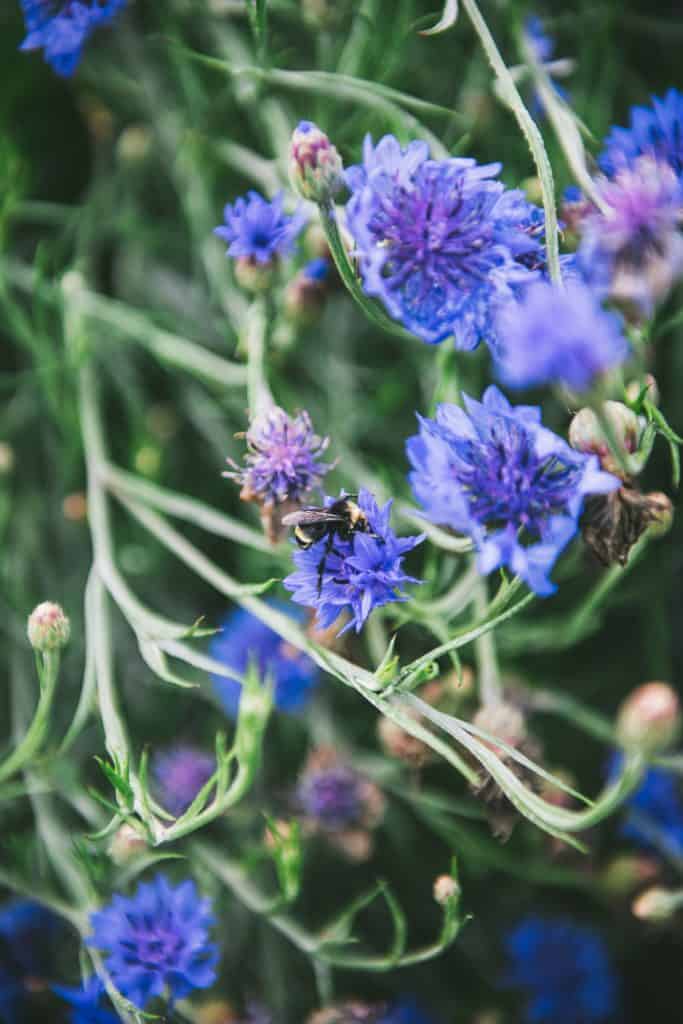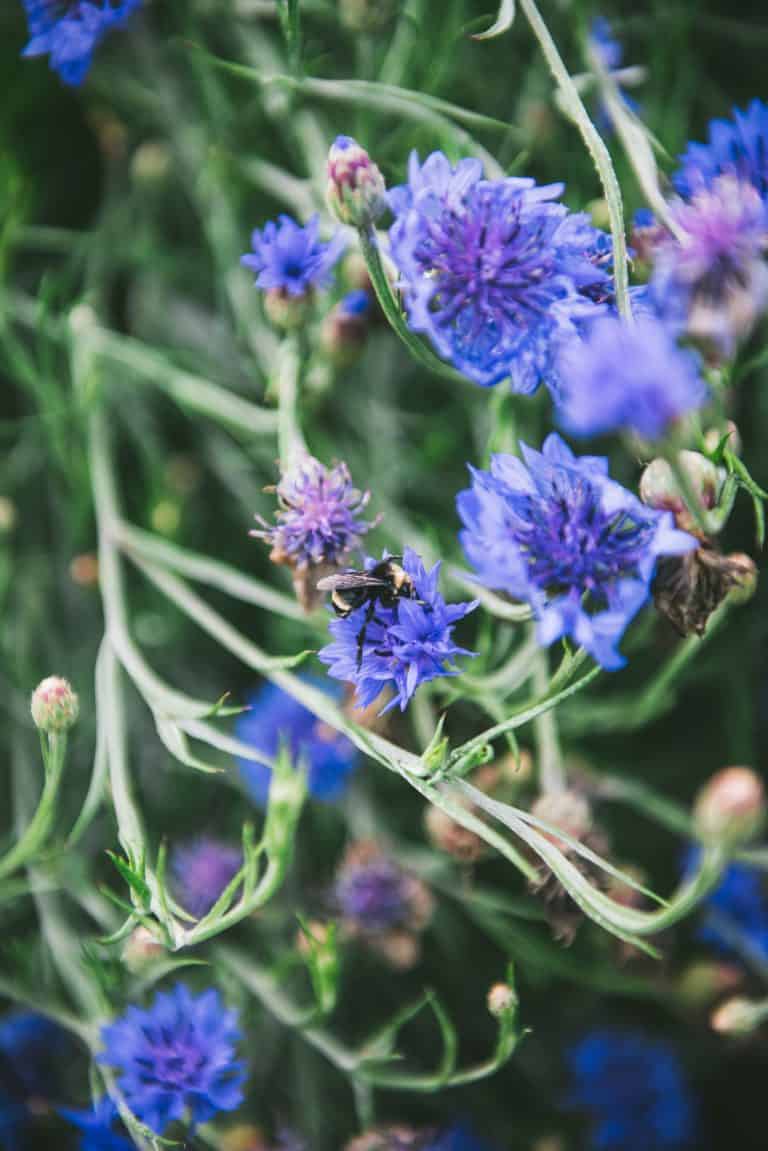 Want to help boost bee populations at home? Plant native wildflowers! Wildflowers attract bees and other beneficial insects. However, it's important to plant wildflowers that are native to your area. We suggest checking out this guide to find plants for your region!
In addition to planting wildflowers and avoiding insecticides, you can also make a difference by buying more organic food. Organic farms grow crops without using chemical fertilizers or other harmful materials. This not only improves the quality of the soil, but it also reduces the environmental impact and avoids harming pollinators. Read more about why it's important to support organic farming here!
Currently happening in the food industry
In the past 10 years, $17 billion has been invested in the plant-based food industry. The rise in investment started in 2009 when Beyond Meat was founded and has been on a steady rise since. $13 billion of this sum was invested in 2017 and 2018, and demand is expected to increase. This trend sheds light on the increasing appetite worldwide for alternatives to animal products. Still, wealth in this sector is concentrated at the top. The largest 9 plant-based food companies and private labels account for 91% of plant-based meat sales.
What does this mean for the plant-based industry at large? It's growing, and there's room for disruption. As smaller niche brands pop up and start contending with the giants, we expect to see the industry diversify to offer consumers alternatives to the biggest corporations.