In the wise words of Dwight Schrute, "people love beets"! We can't help but agree (it helps that they're extremely nutritious!), but to be frank, there are only so many ways you can eat a beet without getting sick of them.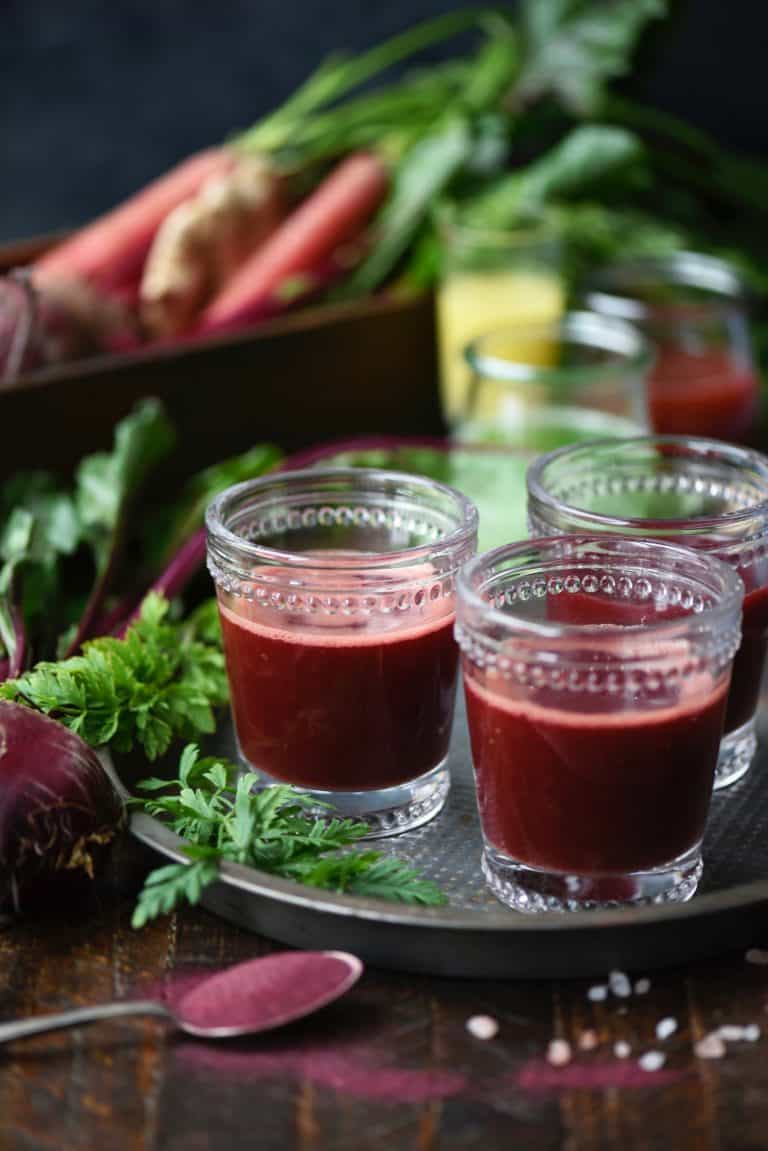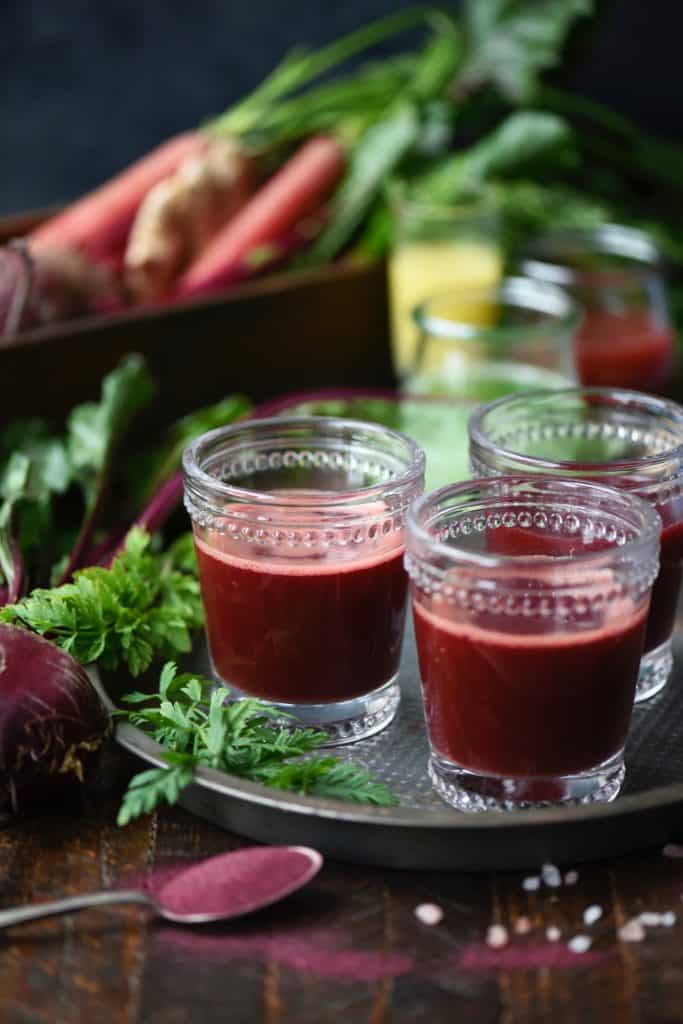 A few years ago, we discovered SuperBeets from the lovely people over at HumanN. Ever since, we've been hooked on beet powder. We most often add it to smoothies or no bake desserts (hidden veggies!), but lately we've been enjoying it straight mixed with liquid. It's perfectly sweet and not at all bitter with just a hint of that earthy vegetable taste – even the pickiest members of our family enjoy it and I have a number of friends that eat it daily with yogurt.
SuperBeets is a highly concentrated formula, meaning just one teaspoon provides the nitric oxide equivalent of three whole beets! Nitric oxide promotes healthy circulation, healthy blood pressure levels and increases energy and stamina, making it an all-around fantastic addition to a heart-healthy diet.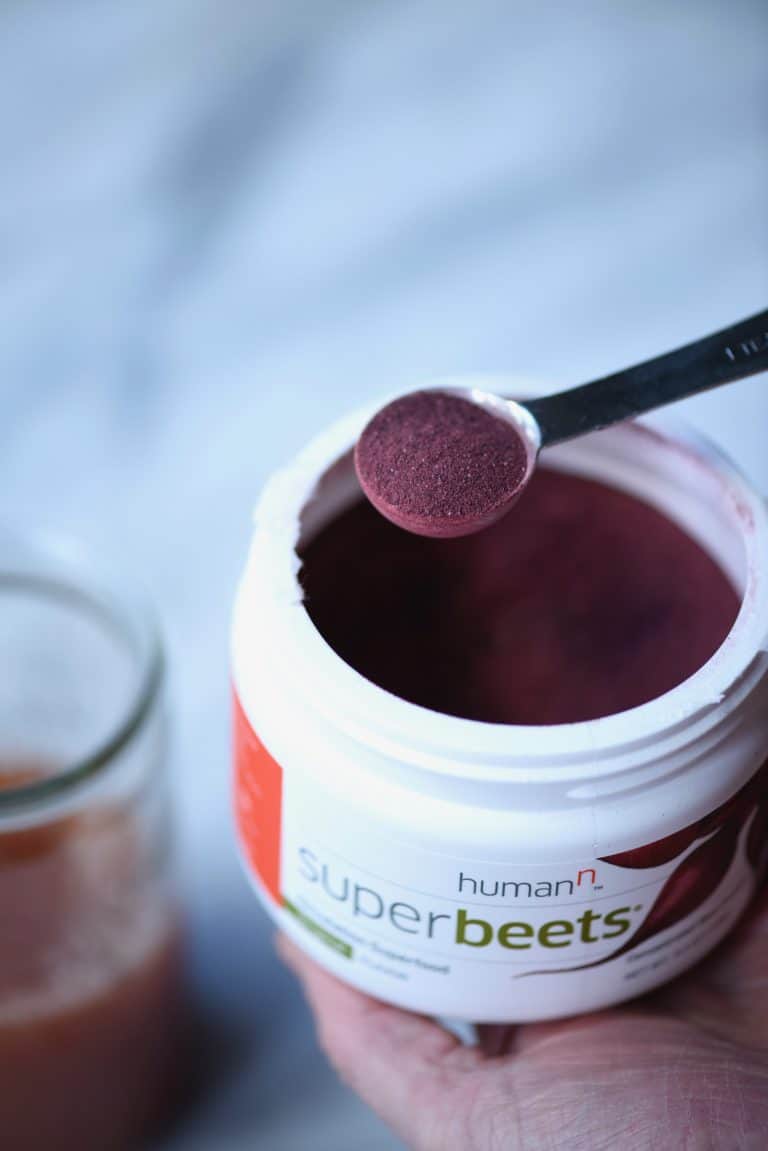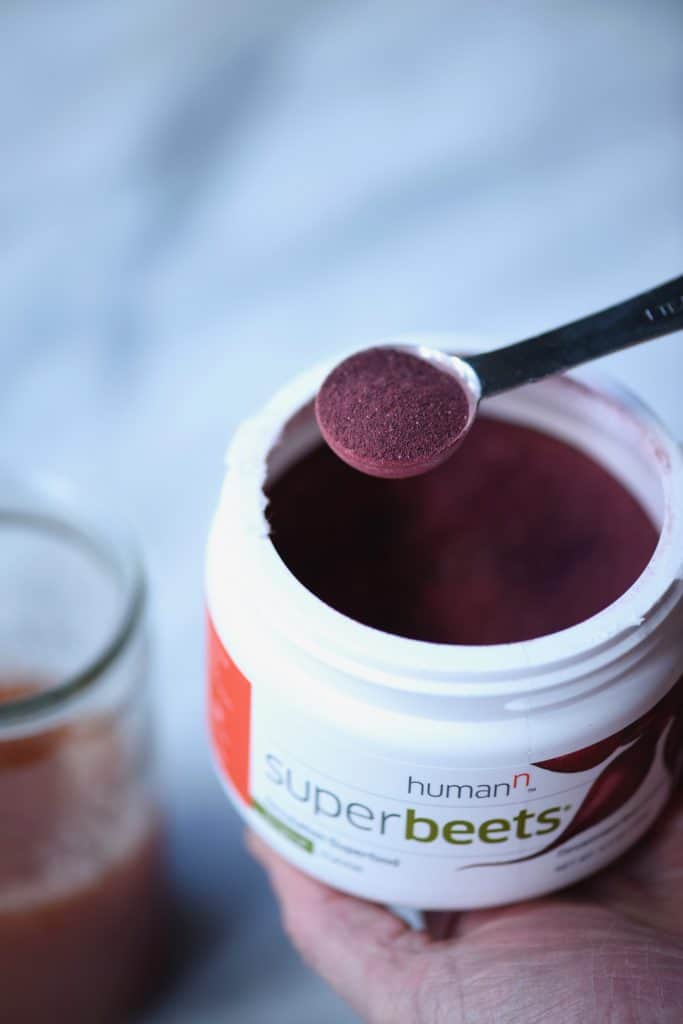 We partnered with SuperBeets to come up with a few super simple ways to consume it on a daily basis. The first combination – coconut water + SuperBeets – is probably our favorite. We drink coconut water almost daily (usually pre or post-workout), so it's a nice way to knock off two nutrient-dense foods!
The second combination involves a bit more work, but it's a delicious way to get in an extra serving of veggies. We juice about half a cucumber, a carrot or two, and a chunk of fresh ginger and whisk in SuperBeets.
The third combination is a summer favorite – whisk together SuperBeets with some fresh watermelon juice for a refreshing sip!
Head here for all three recipes and a quick video that shows you how simple it really is to consume beets every day!
This post was sponsored by HumanN. All opinions expressed are our own.